I'm completely serious when I tell people that the Ferry Plaza farmers market [1] is a major reason why I live in San Francisco — it would not be an overstatement to say that the first time I went there, it changed my view of eating. So I could barely contain my excitement when the market's organizer, the Center For Urban Education and Sustainable Agriculture, or CUESA, announced it would be instituting a Thursday farmers market [2] with an emphasis on artisanal street food. I took a trip over during my lunch break to see what the hype was all about. Learn more about the street food market — only in its second week of existence! — when you read on.
Because You Can't Eat Just One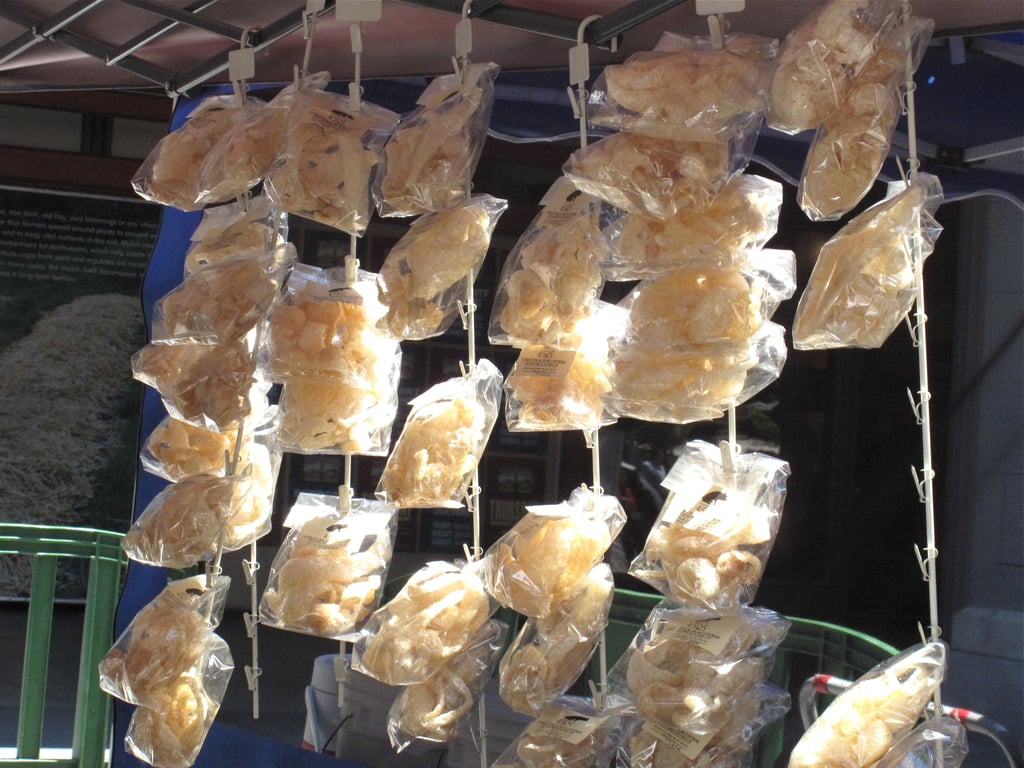 Bags upon bags of 4505 Chicharrones, one of our must haves last month [3], hung from the food tent at 4505 Meats.
Chichar-r-r-r-r-r-ones
A saucy tee spotted at the 4505 tents.
Sausagefest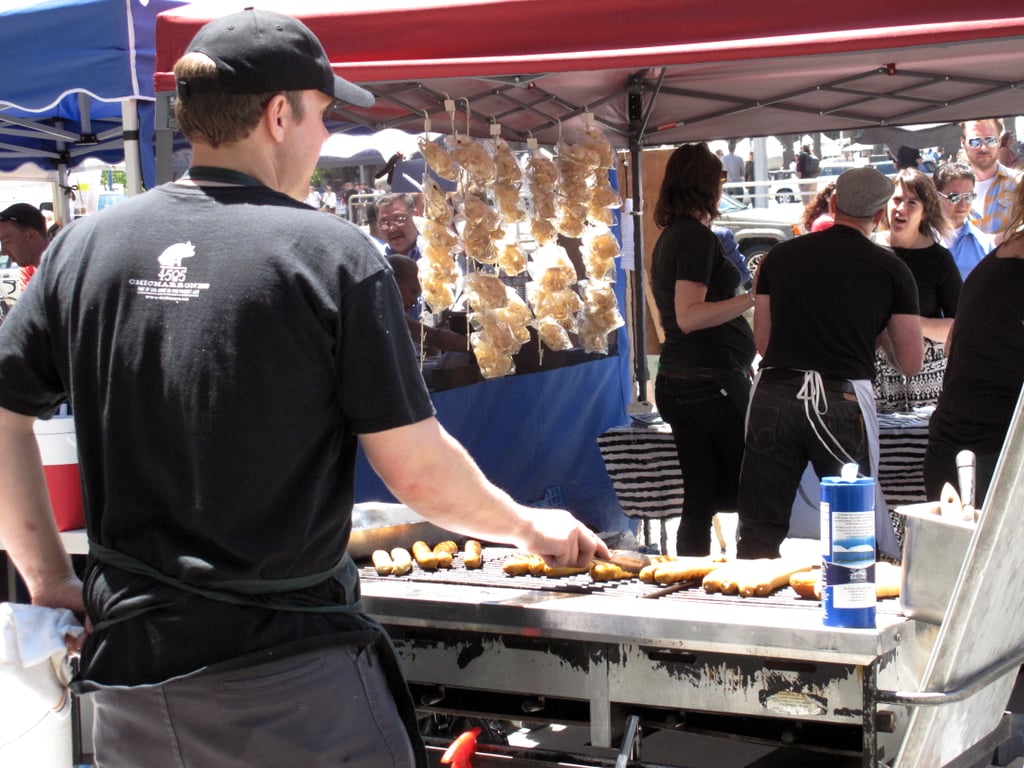 Ryan Farr, the chef and owner of 4505 Meats, grills sausages.
Rotisserie Chicken Time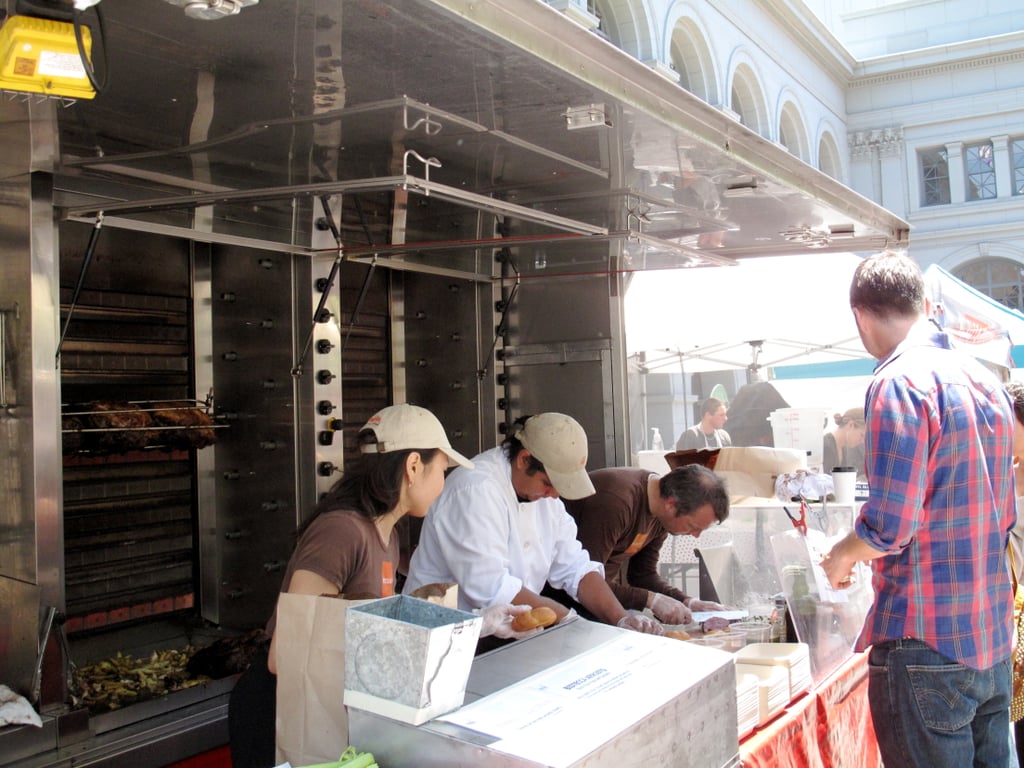 Roli Roti [4] is a stop worth trying for its rotisserie chicken and porchetta sandwiches.
Getting Cultured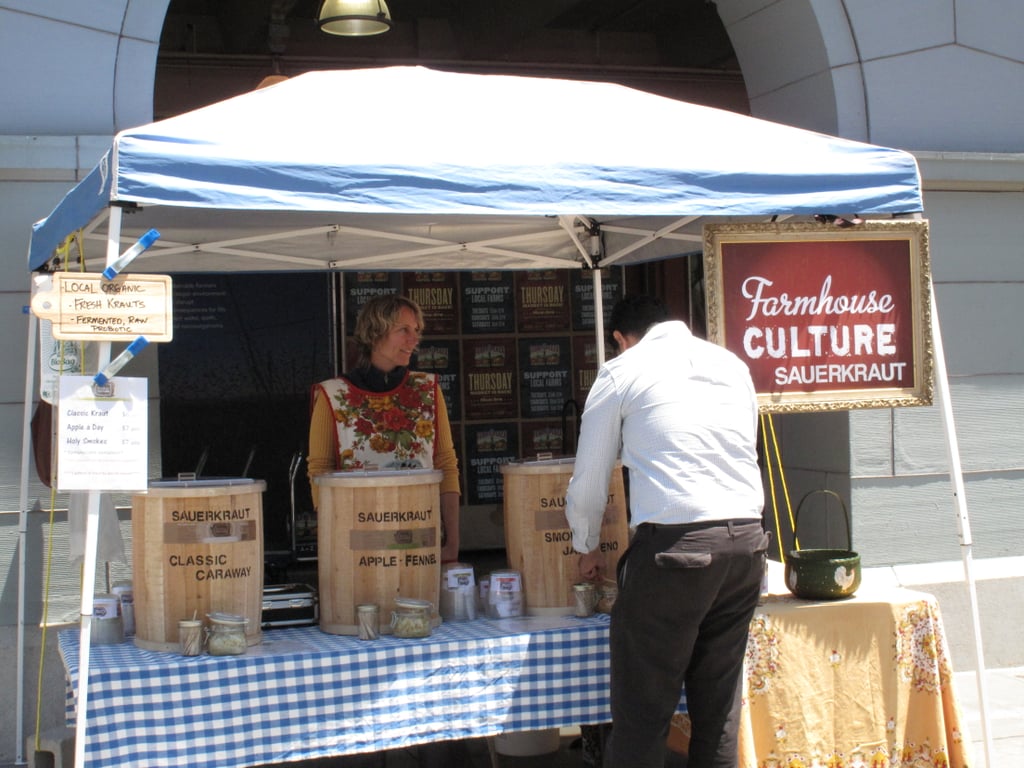 Seeing Farmhouse Culture [5] sauerkraut for the first time since Slow Food Nation [6] completely made my day [7].
Holy Smokes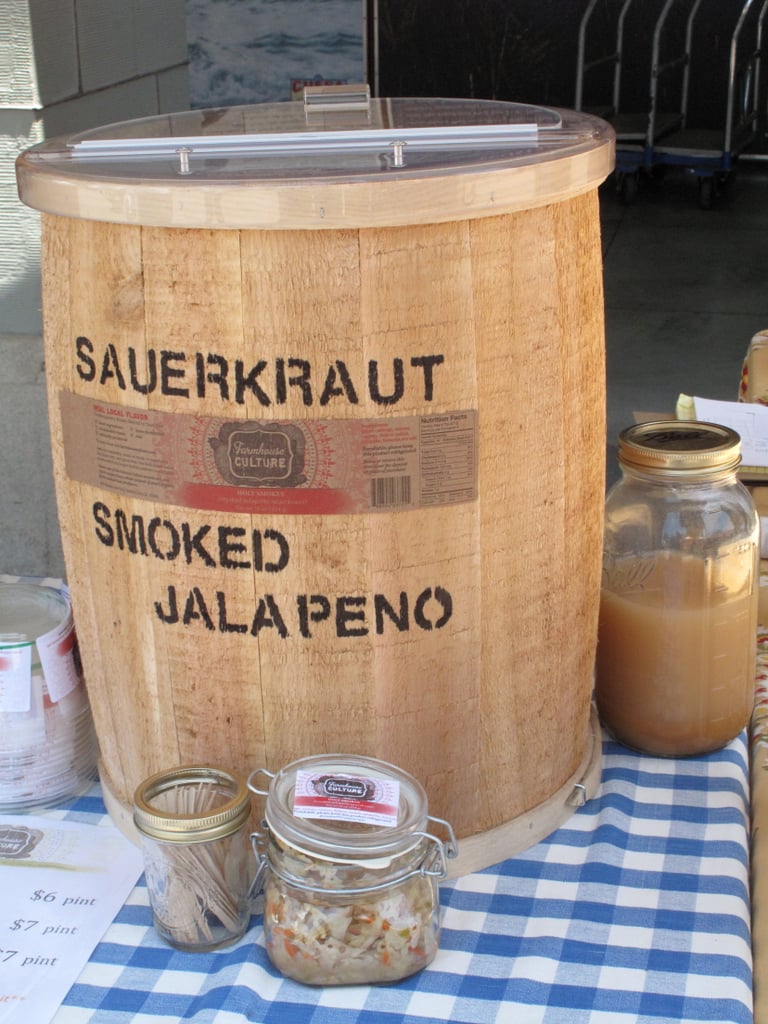 I bought a can of Holy Smokes sauerkraut, made from applewood-smoked jalapeños.
Naples in Northern California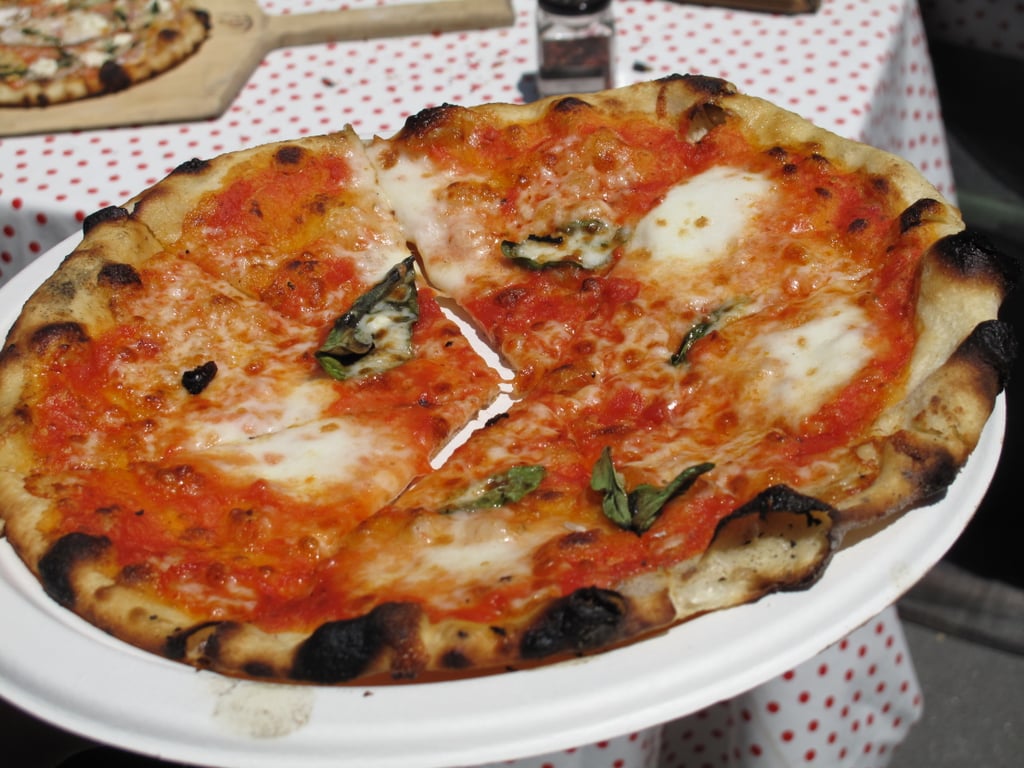 A margherita pizza fresh out of the wood-fired oven from Pizza Politana [8].
On Fire
Pizza Politana's on-site wood-fired oven.
Pass the Tacos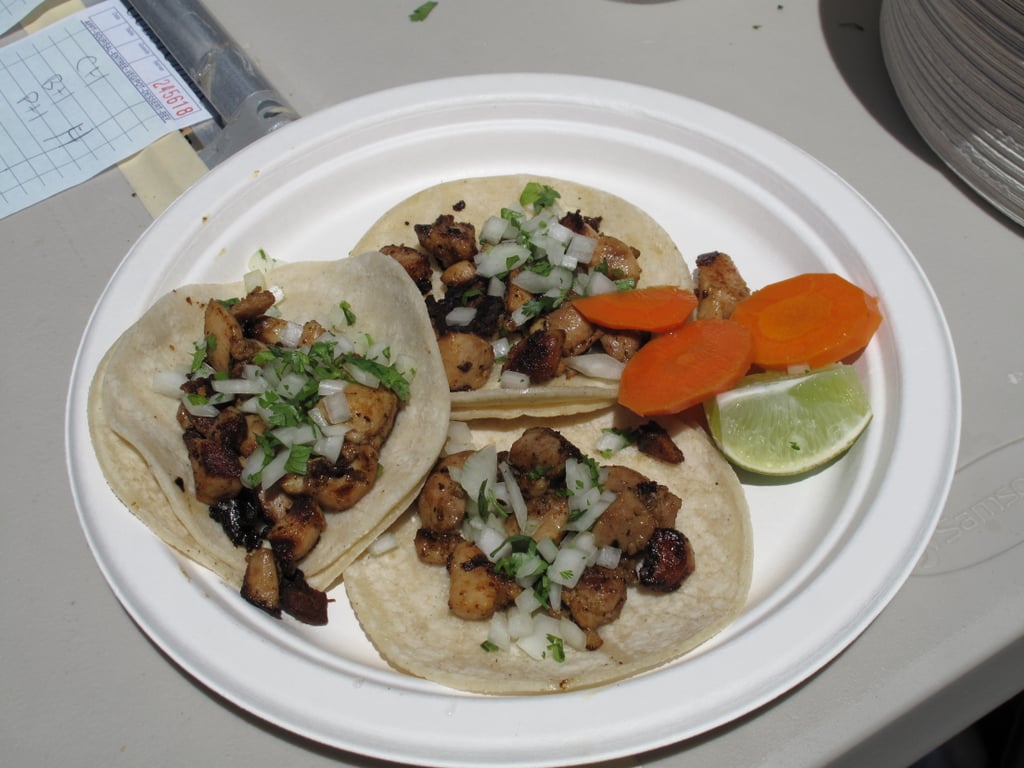 Tacos from new group Tacolicious [9] were served with my favorite condiment, pickled carrots and jalapeños.
San Francisco's Real Treat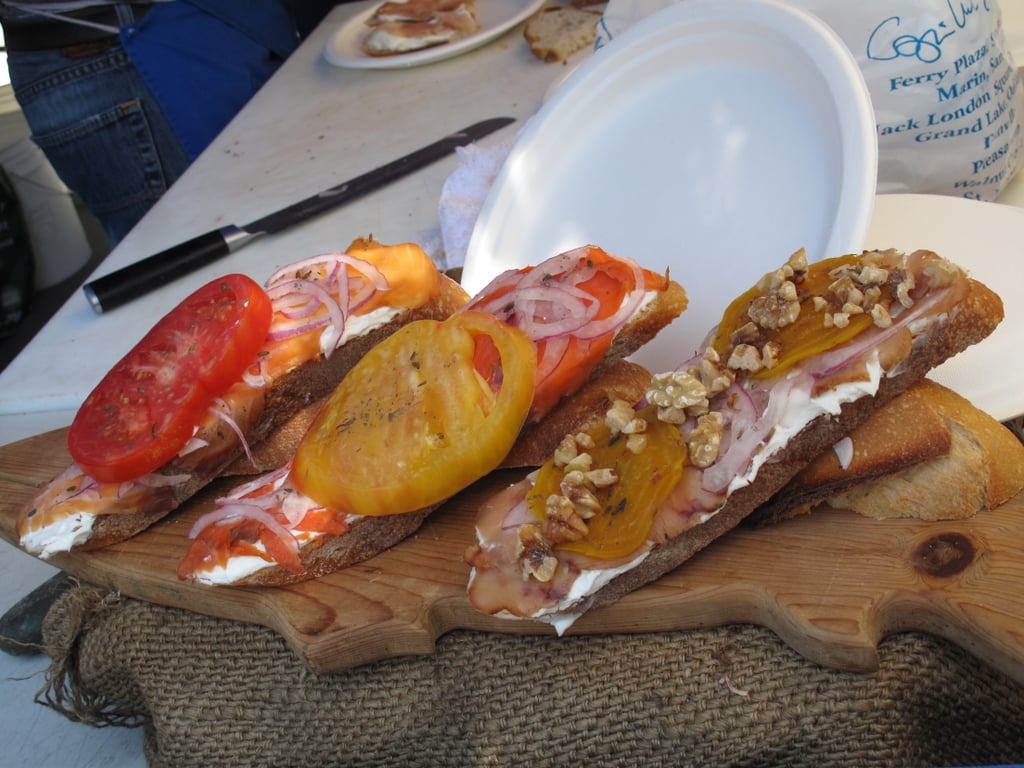 An absolute can't-miss item: San Francisco Lox Sandwiches [10], made from Acme Bread, homemade cream cheese, Cap'n Mike's lox, and in-season tomatoes, and topped with Eatwell Farms lavender sea salt.
Good Food, Good Times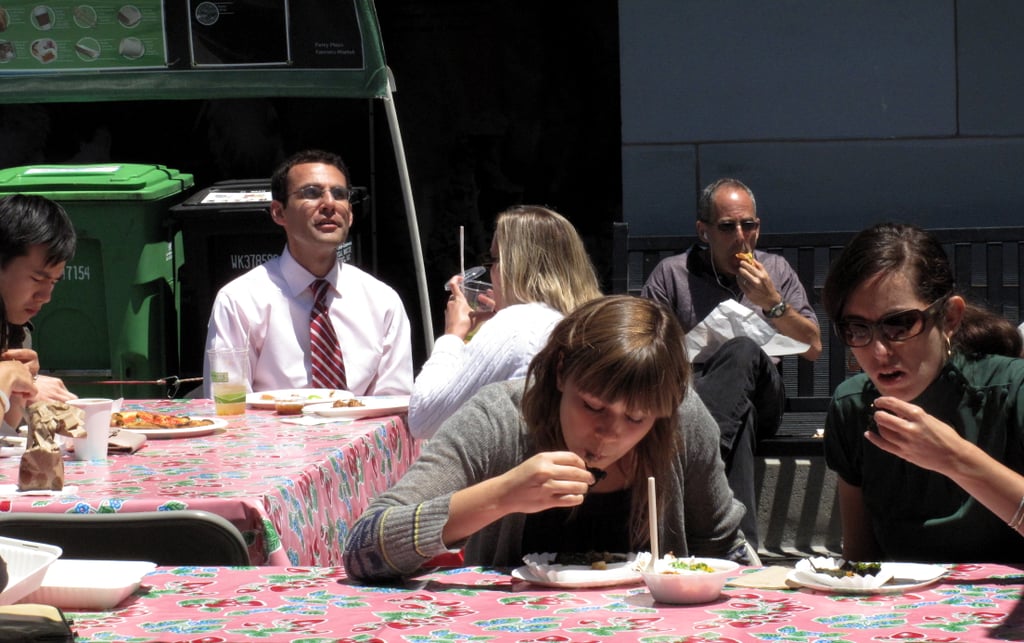 The makeshift seating area was filled with customers — and sun.
Worth the Wait?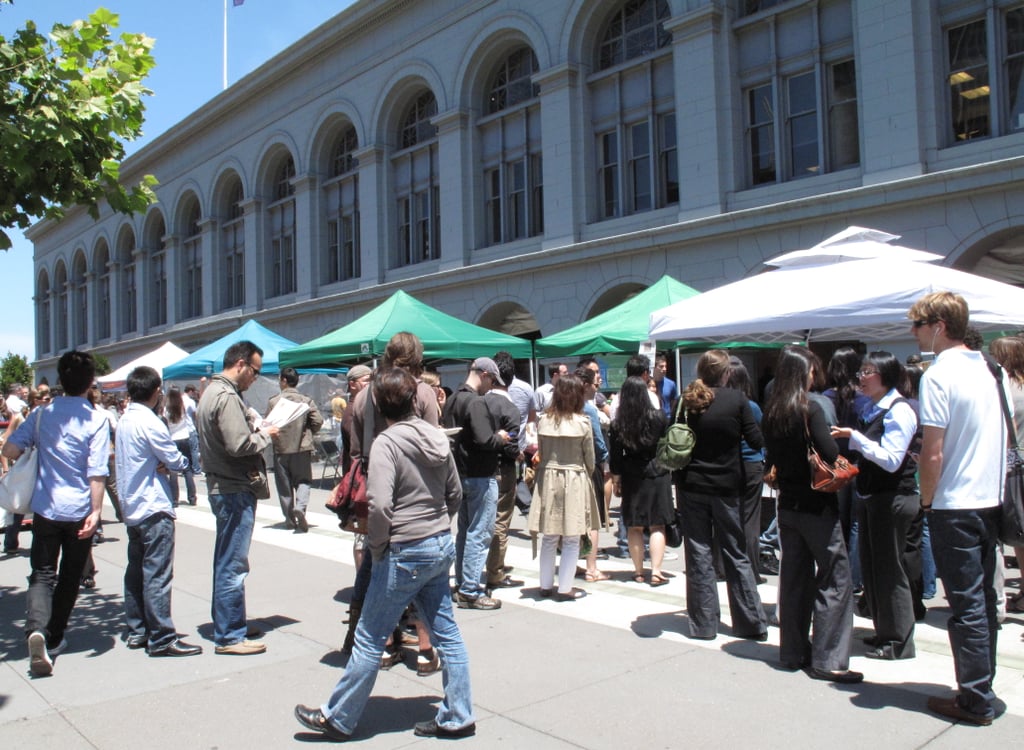 The line at the Namu [11] tent, which was serving up Korean tacos, was 15 people deep and 20 minutes long.
Flipping For Okonomiyaki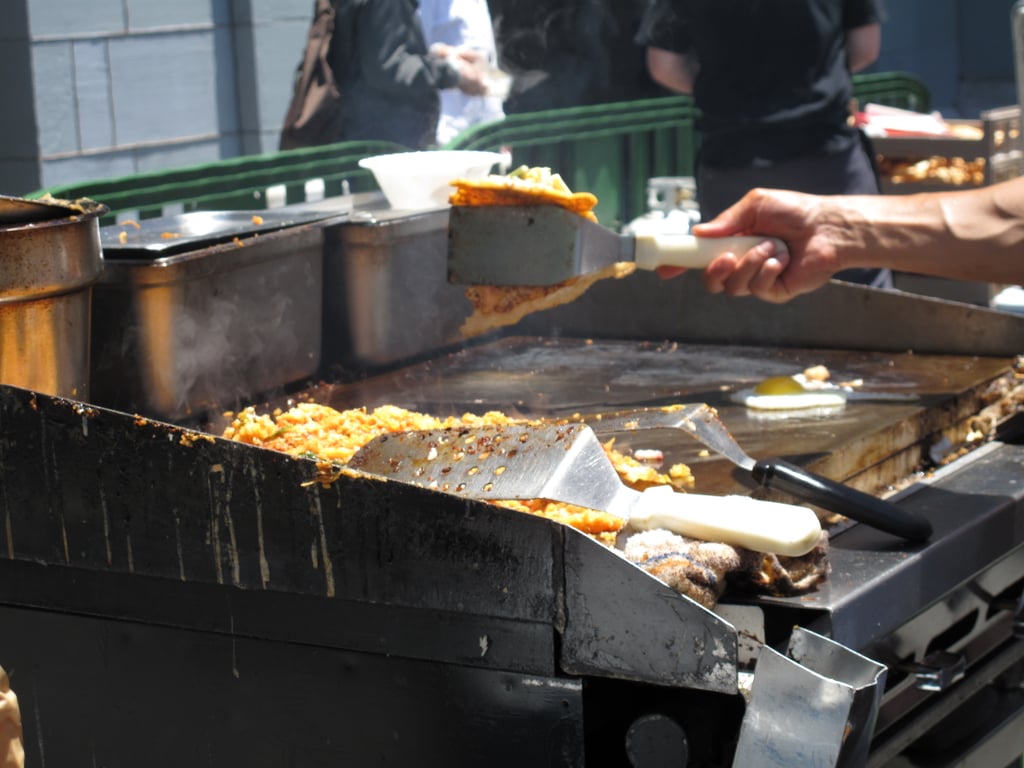 Namu also made a variation of okonomiyaki, a savory Japanese pancake, on its flattop.
A Different Fried Rice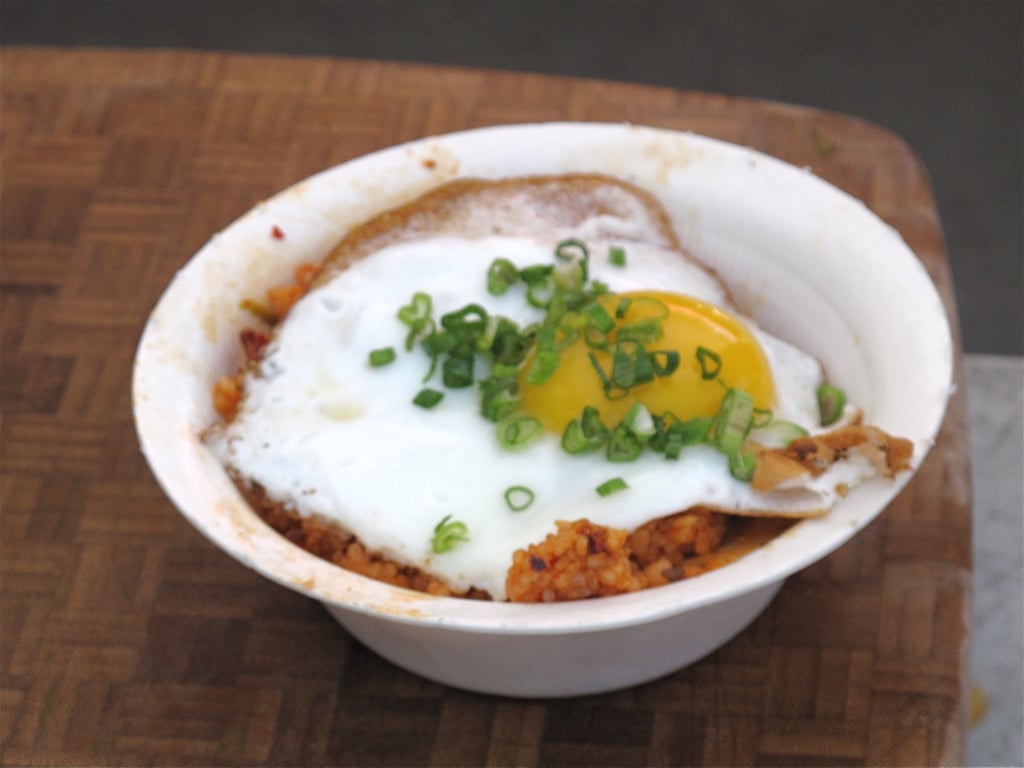 Fried rice blended with kimchee, or Korean fermented cabbage; it's topped with scallions and an egg.
Behold the Korean Tacos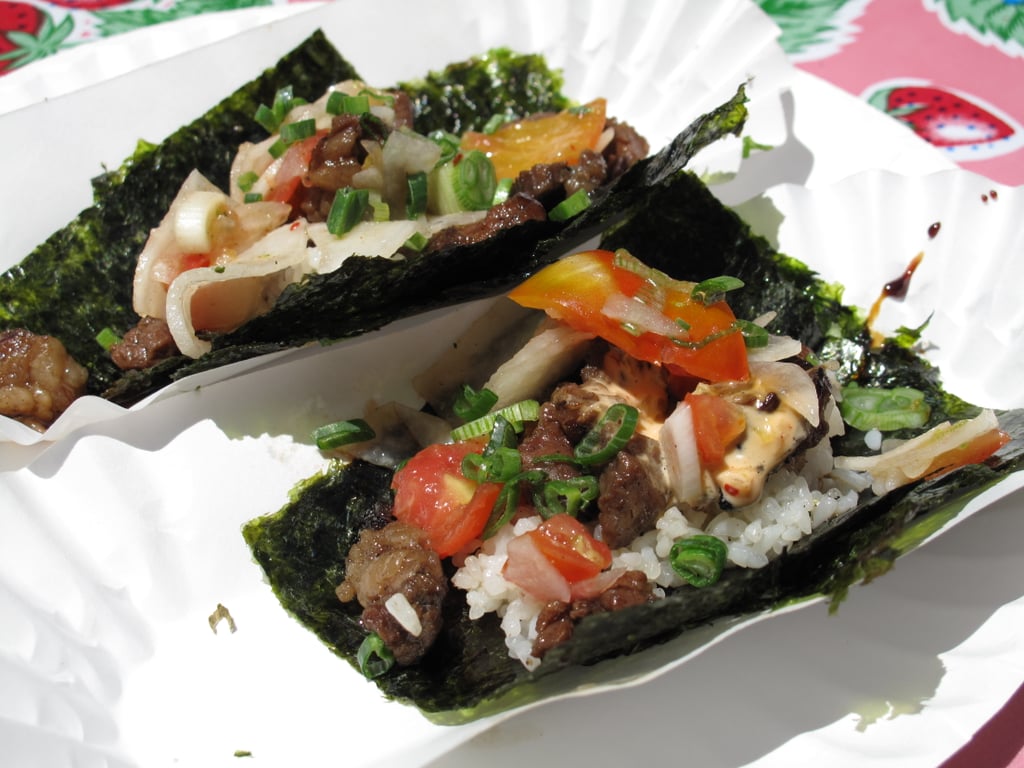 Namu's Korean tacos, made with seasoned rice, short ribs, daikon and kimchee salsa, kimchee remoulade, and housemade teriyaki folded into toasted seaweed.