Feta Stuffed Pepper Recipe
Cooking the Cover: Saveur's Stuffed Peppers
Like us on Facebook
Last weekend when I asked my sister what she wanted for dinner, she said, "something stuffed." I started to throw out options like grilled, ricotta-stuffed chicken and rice-filled, baked tomatoes, but she grabbed the Saveur that was sitting on the coffee table and said excitedly, "let's make these stuffed peppers!" Since they looked absolutely amazing, I happily obliged.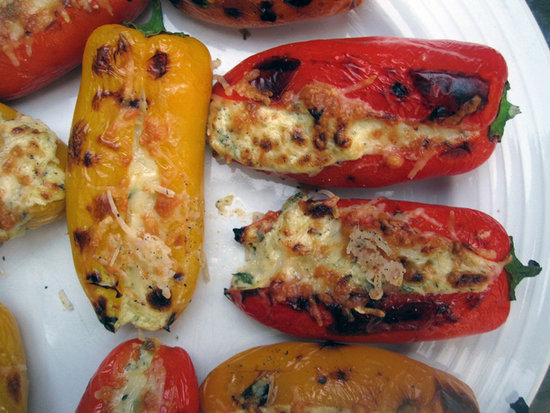 The recipe is pretty straightforward and simple. The filling is a creamy, tangy, and tart mixture of feta, Greek yogurt, and lemon zest. The ingredient list calls for Fresno or Anaheim chiles, which are more sweet than hot, so you can serve this vegetarian dish to people who don't like spicy foods. It's a wonderfully scrumptious appetizer and I highly recommend you give these feta-stuffed peppers a try; here's the recipe.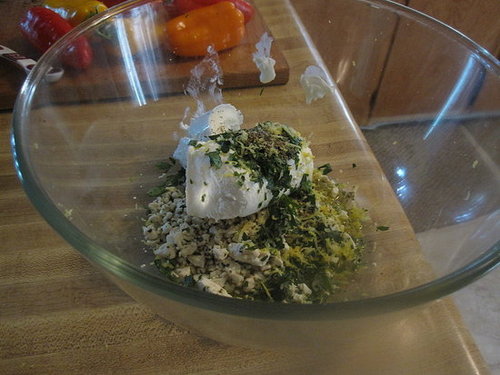 From Saveur
Peppers Stuffed With Feta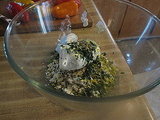 Ingredients
10 3"–4" Fresno chiles or six 4"–5" Anaheim chiles
9 oz. feta, crumbled
2 tbsp. extra-virgin olive oil
2 tbsp. Greek yogurt
1 tbsp. minced fresh parsley
1⁄2 tsp. lemon zest
1⁄4 tsp. dried oregano
2 egg yolks
Kosher salt and freshly ground black pepper, to taste
1⁄4 cup grated Parmesan cheese
Directions
Arrange a rack 6" from the broiler element and set oven to broil.* Put peppers on a baking sheet and broil, turning once, until just soft, about 5 minutes. Transfer to a rack; let cool.
In a large bowl, use a hand mixer to whip feta, oil, yogurt, parsley, zest, oregano, and egg yolks; season with salt and pepper.
Make a lengthwise cut from the stem to the tip of each pepper; scoop out seeds and ribs. Stuff each pepper with some of the feta filling; transfer to an aluminum foil--–lined baking sheet; chill for 30 minutes.
Sprinkle peppers with grated cheese; broil peppers until cheese is golden brown and bubbly, about 6 minutes. Transfer peppers to a platter and serve hot.
Serves 4-6.
*Instead of broiling the peppers, I cooked mine on the grill.
Information
Category

Vegetables, Appetizers

Cuisine

Greek