Find a Dermatologist With the Help of Eucerin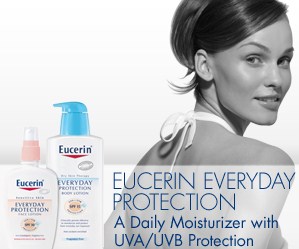 While the sun has its benefits, it has its dangers, too. For National Skin Cancer Awareness month this May, Eucerin wants to encourage all of us to put the health of our skin first by getting screened by a dermatologist. As we all know, finding the right doctor can be a daunting task, so Eucerin is simplifying the process with its Find a Dermatologist app on its Facebook page. All you have to do is enter your zip code, and voila! a list of local specialists will appear, including an additional app populating those offering free skin cancer screening!
Getting checked out by a doctor is critical for your overall health and wellbeing, but that's only one part of the equation — protecting your skin on a daily basis is just as imperative. Eucerin's Everyday Protection products with SPF will safeguard your face and body, so you can enjoy the great outdoors without worry. For more information, check out Eucerin and its Facebook page here.