There is nothing that I love more than Southern barbecue, so when I heard that the Bay Area Barbecue Cook-Off [1] was being held this weekend, I eschewed any social engagements in favor of firing up the 'cue. It was a perfect day for the event with clear blue skies, live country music, and some of the best barbecue around. Here are a couple of highlights.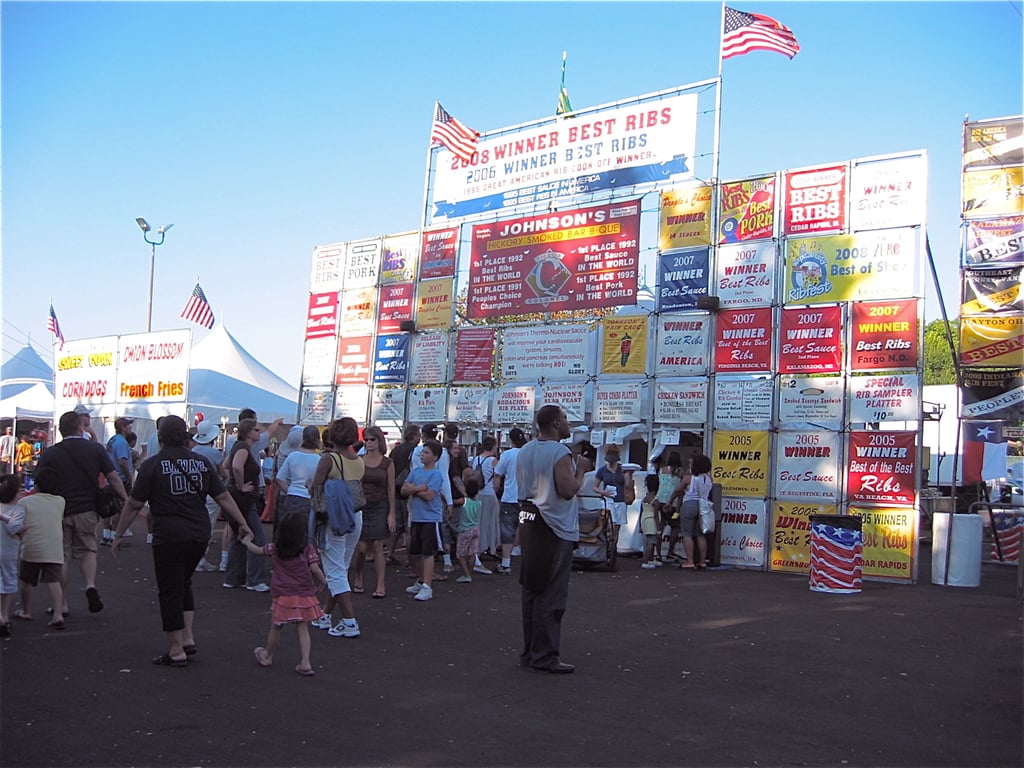 Barbecue cookoffs are usually composed of barbecue companies that travel around the country, offering regional takes on barbecue [2] — in particular, ribs.
The bigger the signage at a rib stand, the more the awards, which meant a longer line of hungry festival goers.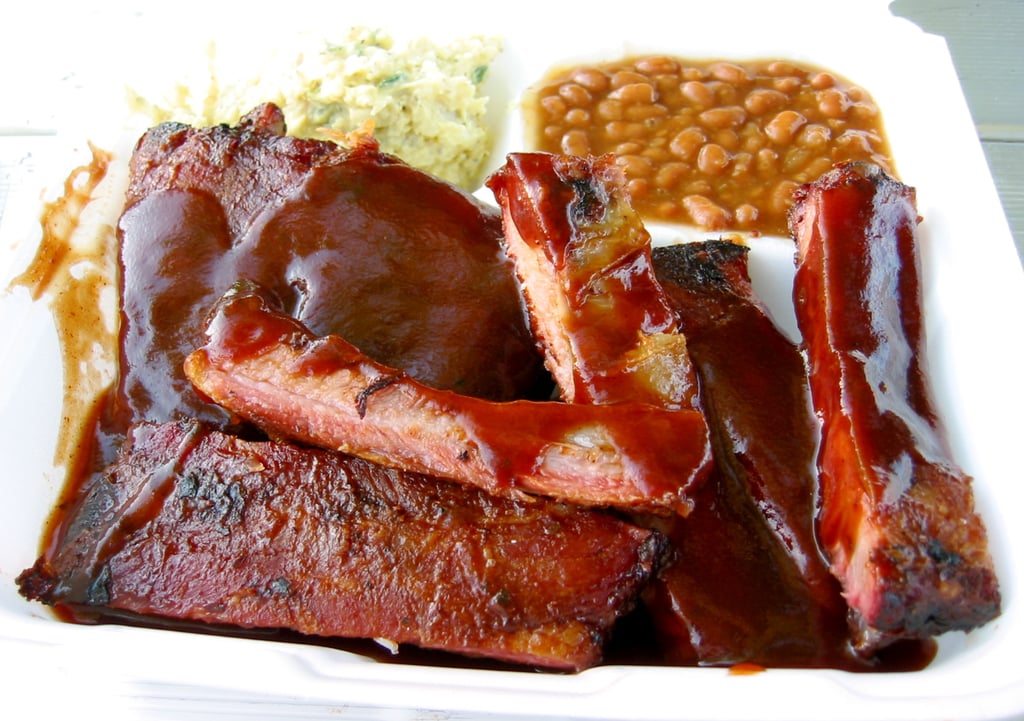 The food at Johnson's BBQ [3] — based out of Norfolk, VA — was my favorite, with a sweet, slightly vinegary sauce.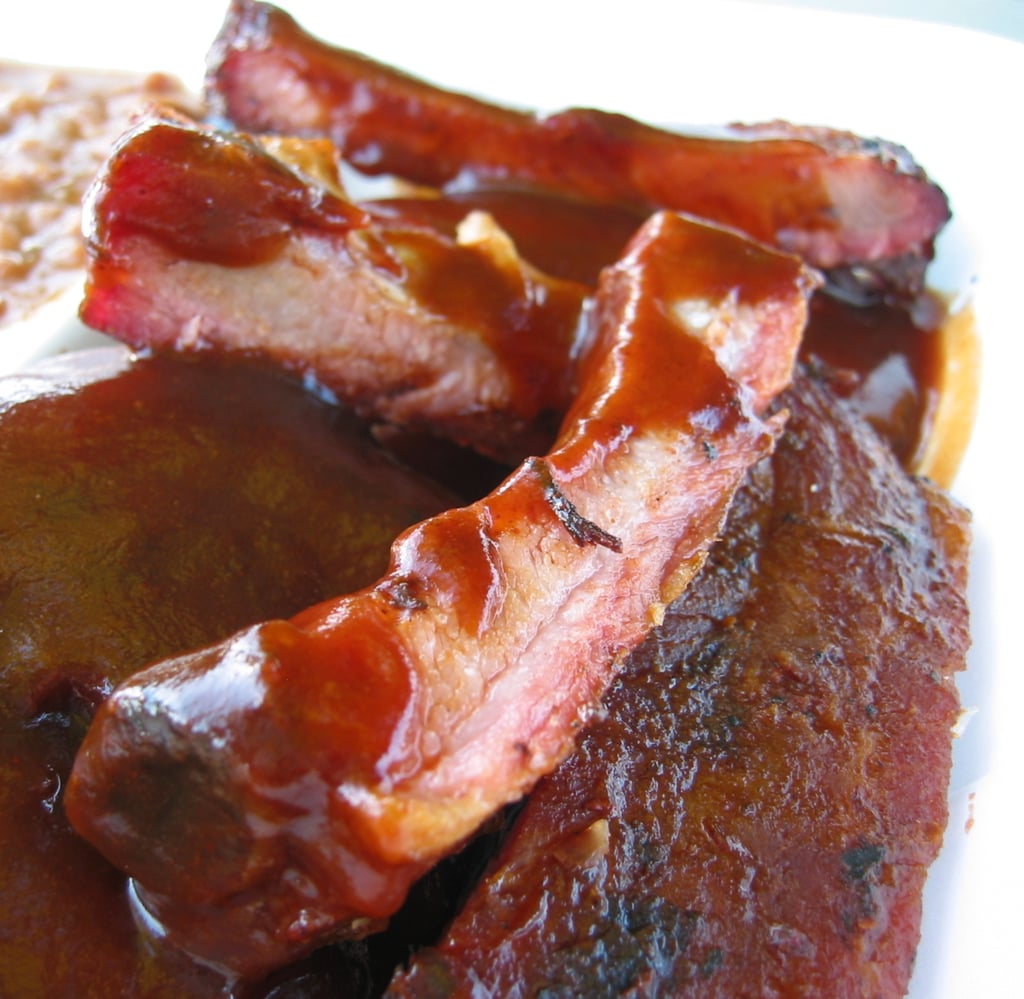 I remembered having Johnson's ribs years before at the Naperville Ribfest [4] in Naperville, IL. This time around, they were just as heavenly. My favorite part was the meat nearest the bone, as it had the most flavor.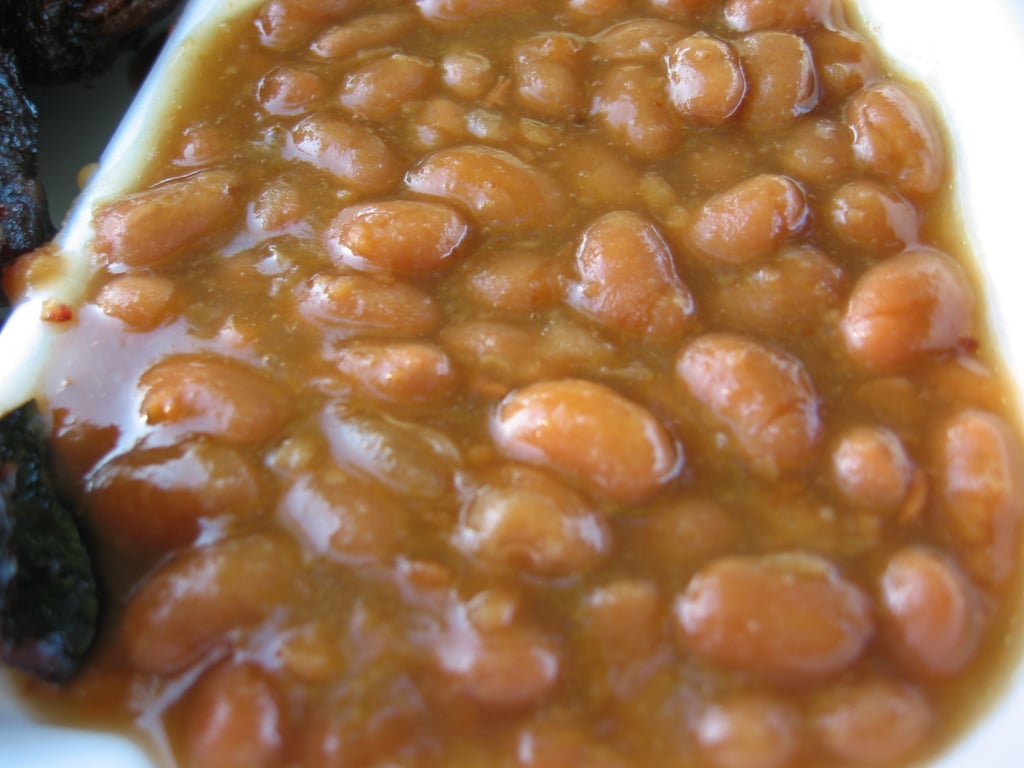 The beans arrived basking in a sauce that was both smoky and sweet.
The potato salad was incredibly creamy. The potatoes were practically mashed, and the salad most likely contained more condiment than potato. Nonetheless, it was absolutely scrumptious!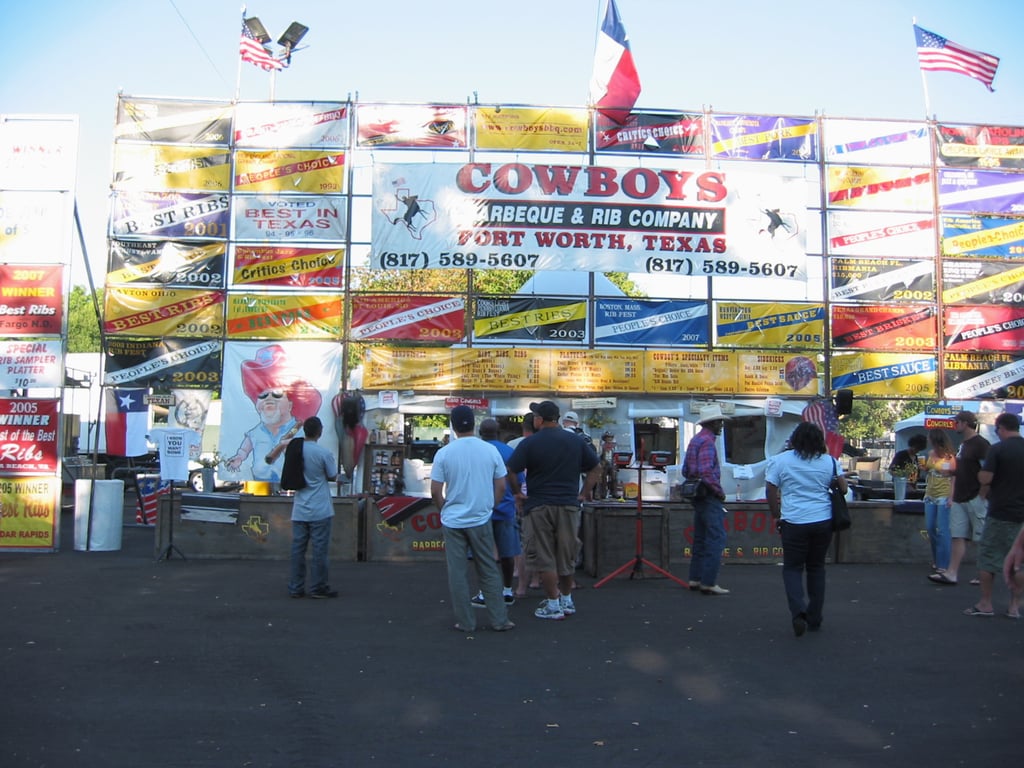 As day turned into night, the stands packed up and prepared to head out for their next big festival: the Best in the West Nugget Rib Cookoff [5] in Sparks, NV.
Thus, I'll have to wait until next year's ribfest to enjoy another plate full of yummy barbecue. How about you? Have you ever been to a barbecue cookoff?