Fit and Innovatively Fabulous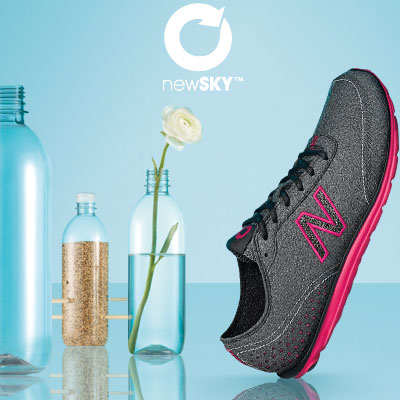 New Balance recognized a fit girl's commitment to comfort, style, and the environment by creating the athletic shoe of our recycled dreams: newSKY. Constructed out of fabric made from postconsumer PET plastic bottles (average eight 20-oz. bottles per shoe), the newSKY designers created a chic, stylish shoe that you can feel good about wearing and get pumped up for your workouts in! What's their secret?
The designers utilized a more traditional stitching technique – allowing the recycled material to be soft, pliable, but, most importantly, very comfortable on your foot, making newSKY true to everything we already love about New Balance footwear.