Whether you're bookmarking recipes for Passover, on a gluten-free diet, or just looking to expand your baking repertoire, flourless cakes are a category of dessert absolutely worth exploring. Keep reading for our top picks, including a light-as-air chocolate cloud cake, its ultrarich chocolate-cardamom cousin, and even a few nonchocolate options like a melt-in-your-mouth lemon ricotta almond cake.
Source: Wallflower Girl [1], Eat, Love, and Be Happy! [2], My Darling Lemon Thyme [3], Eat, Love, and Be Happy! [4], Use Real Butter [5]
Flourless Rhubarb and Lemon Cake
Like Spring in cake form, this moist lemon-rhubarb cake [6] is certain to brighten your day.
Easter Egg Nest Cake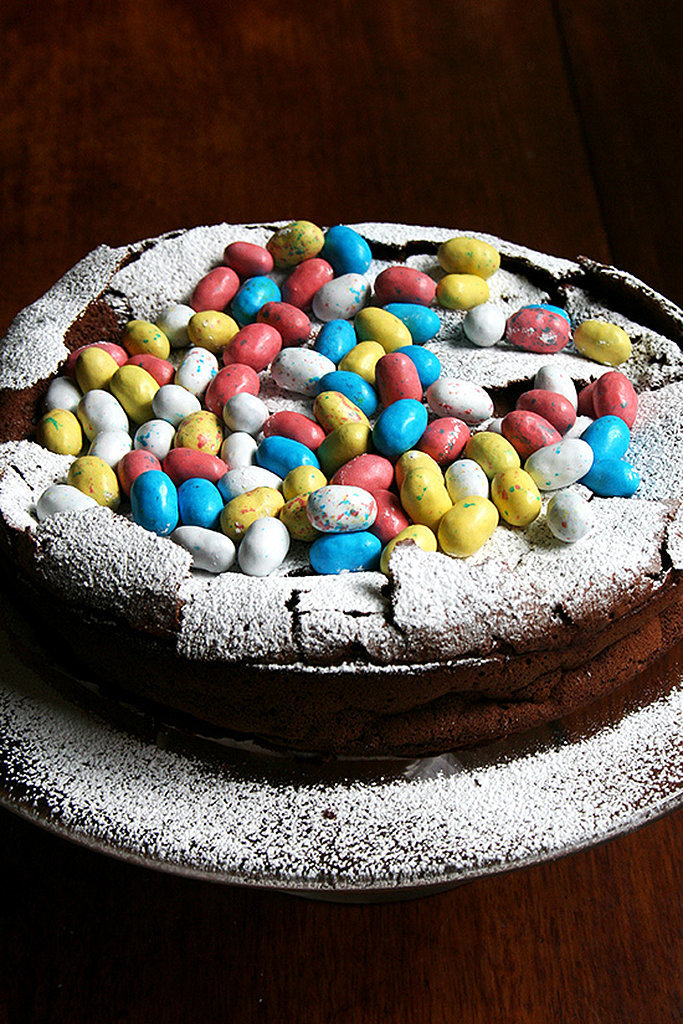 Make the gluten-avoidant at your Easter party very, very happy by baking up this Easter egg nest cake [7]. For other occasions, swap out the egg candies for M&M's or other sweets.
Marbled Flourless Chocolate Cake
This recipe adds tang and visual interest to chocolate cake with a cream cheese swirl [8].
Banana Pumpkin Caramel Cake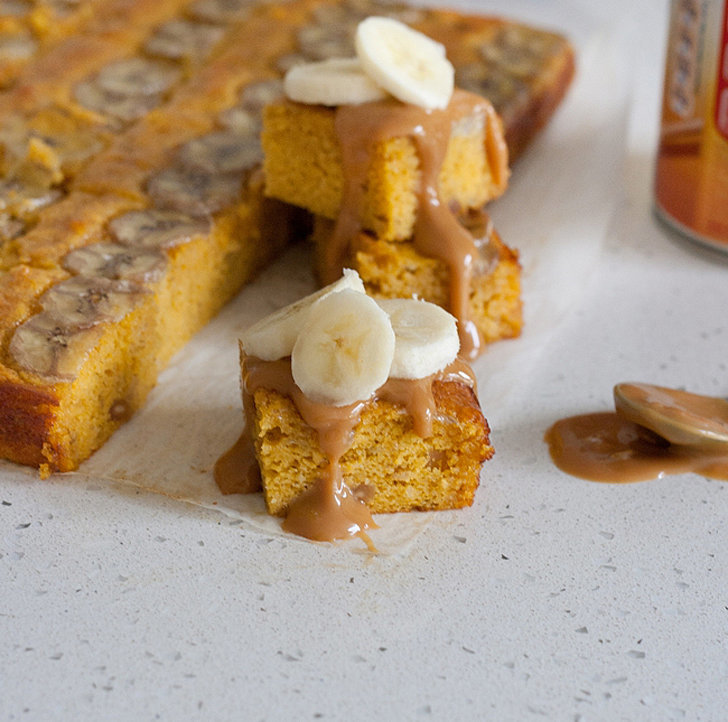 Mashed bananas and pumpkin purée give this caramel-drizzled sheet cake [9] a lush, moist texture.
Chocolate Cherry Meringue Stack Cake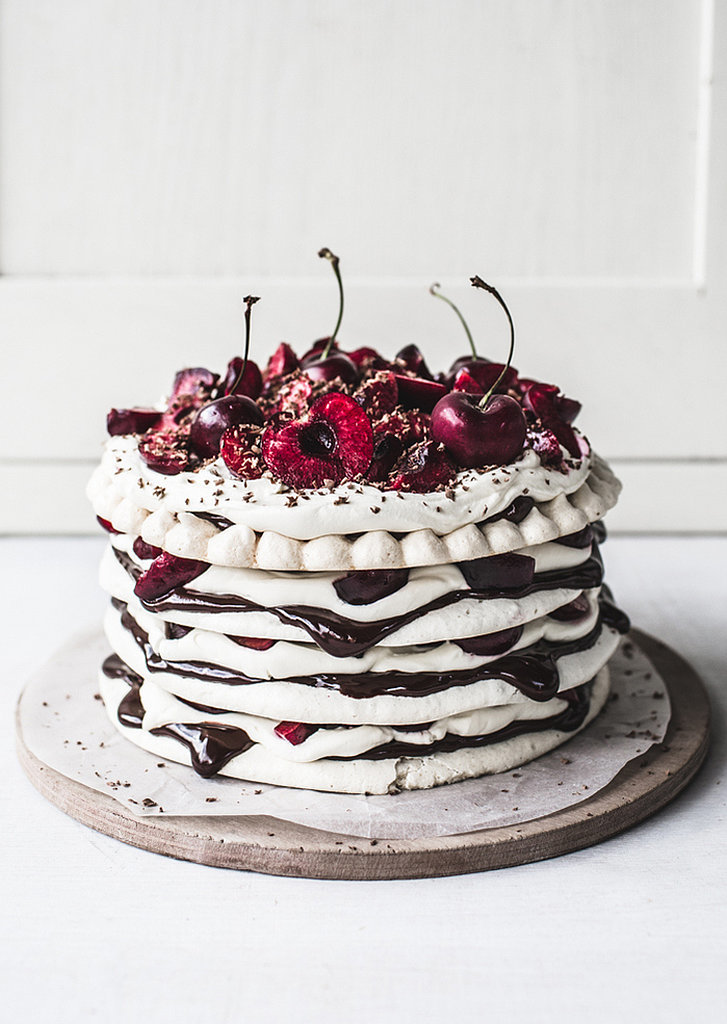 Like a giant stacked pavlova layered with chocolate ganache and juicy cherries, this meringue stack cake [10] looks impressive but is actually relatively easy to make.
Flourless Chocolate-Cardamom Torte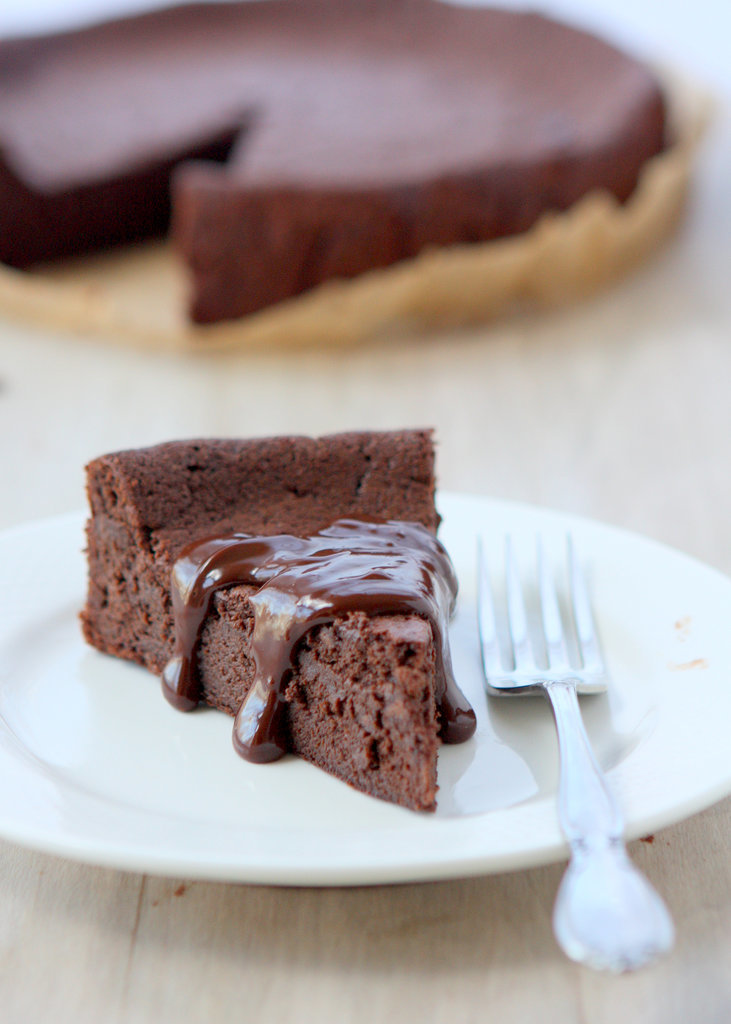 Glaze pretty much anything with glossy chocolate-cardamom ganache, and it'll be delicious. Give a rich chocolate torte the ganache treatment [11], and it's near unbeatable.
Flourless Chocolate-Lavender Cupcakes
Chocolate and lavender might seem like an odd pairing, but lavender's earthy-floral flavor compliments bittersweet chocolate wonderfully. Plus, it goes without saying that these beautiful flourless cupcakes [12] would be an eye-catching addition to any Spring feast.
Flourless Chocolate Rum Cake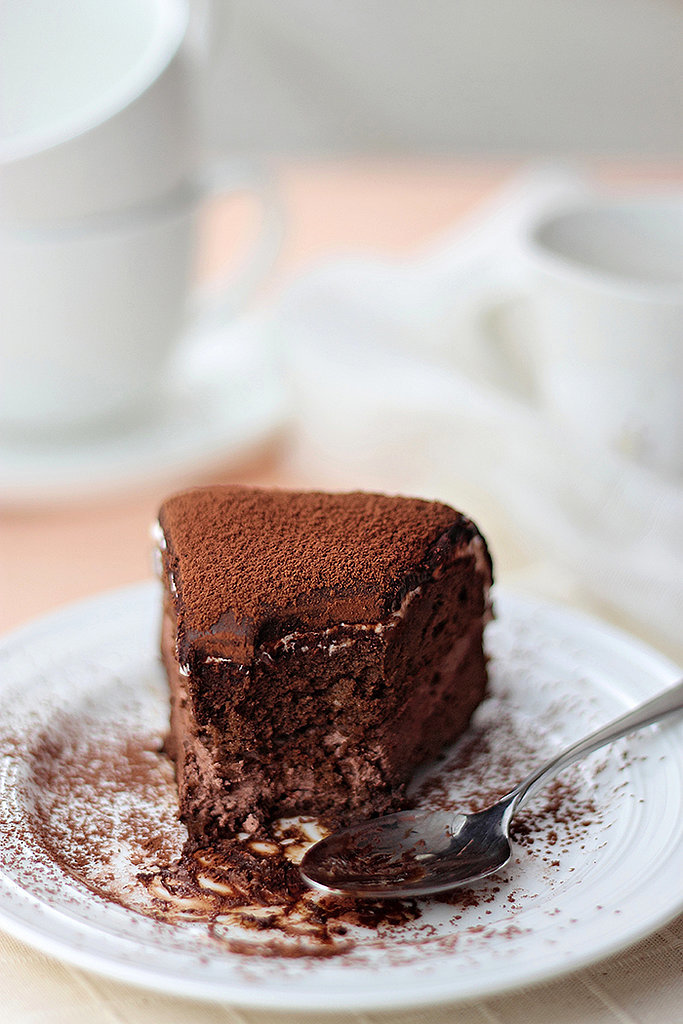 In a feat of pure pastry magic, all it takes to make this dense and decadent chocolate cake [13] is four ingredients (including salt).
Lemon Ricotta Almond Cake
With a melt-in-your-mouth texture and plenty of zesty lemon flavor, this lemon ricotta almond cake [14] is bound to delight.
Flourless Chocolate and Pomegranate Cake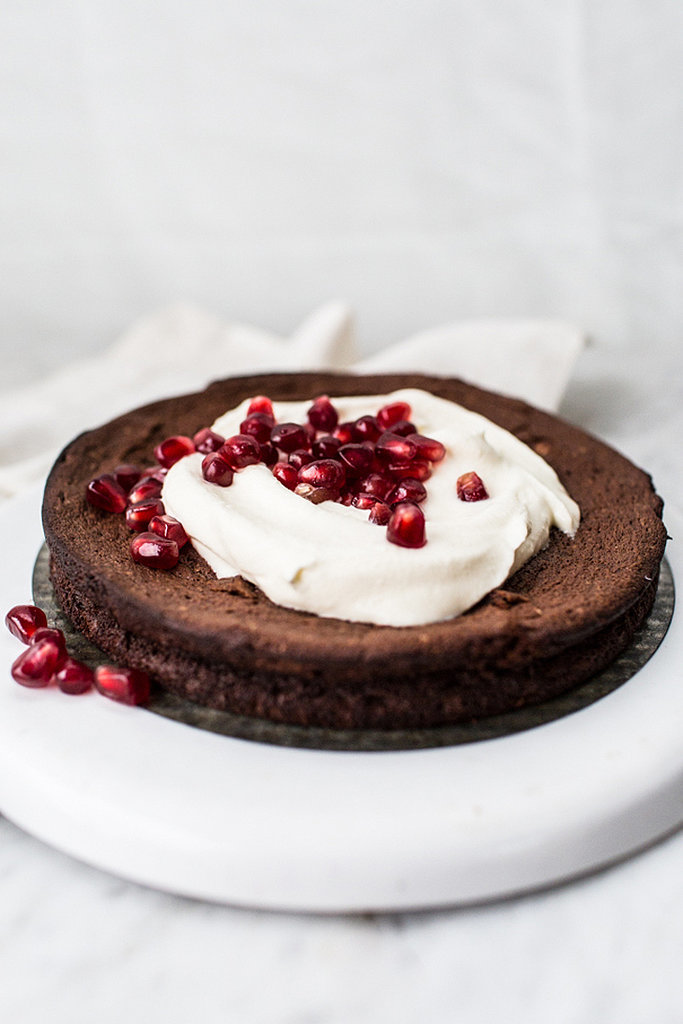 Tart and tannic pomegaranate seeds perfectly offset this dense bittersweet chocolate cake [15].
Chocolate Cloud Cake
Unlike its denser cousins, this stunner has a texture more akin to a soufflé, hence its name: chocolate cloud cake [16].
Flourless Nutella Cake
Not only does an entire jar of Nutella make it into this cake [17], but it's also spiked with Frangelico (a hazelnut liqueur) and topped with hazelnuts for triple the nutty flavor.