In honor of our Eat the Trend giveaway with Goldbely.com [1], Top That! [2] hosts Tyler Oakley and Becca Frucht are going head to head in a competition to create the most creative, delicious food mashup. Keep reading to see their epic, completely over-the-top creations, and watch the video to see which host impresses Brandi Milloy — the competition's judge — most.
Tyler's Dessert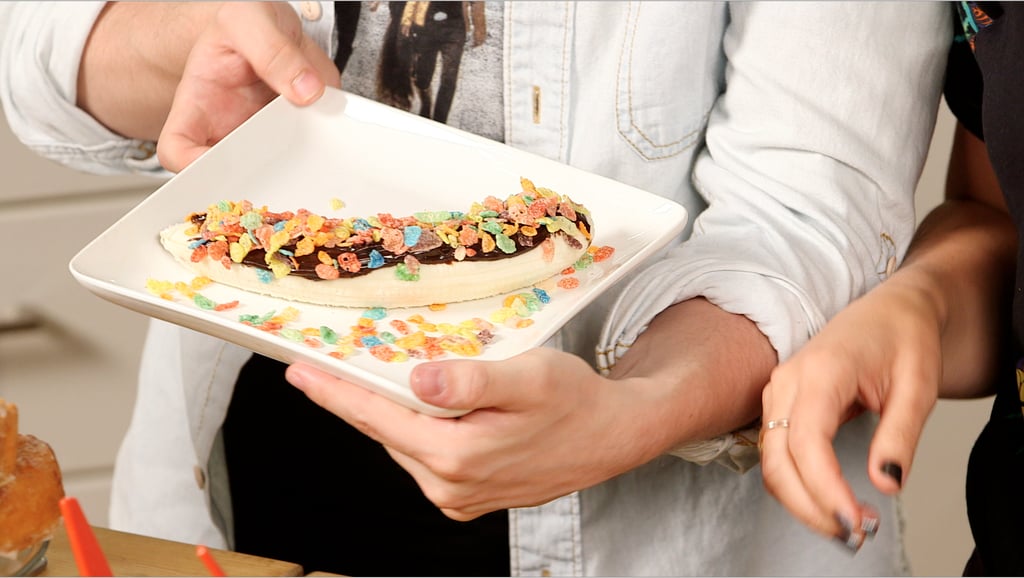 Tyler's dubbed this dish the "fruity nanner." It's a banana slathered with chocolate sauce and Fruity Pebbles.
Becca's Salad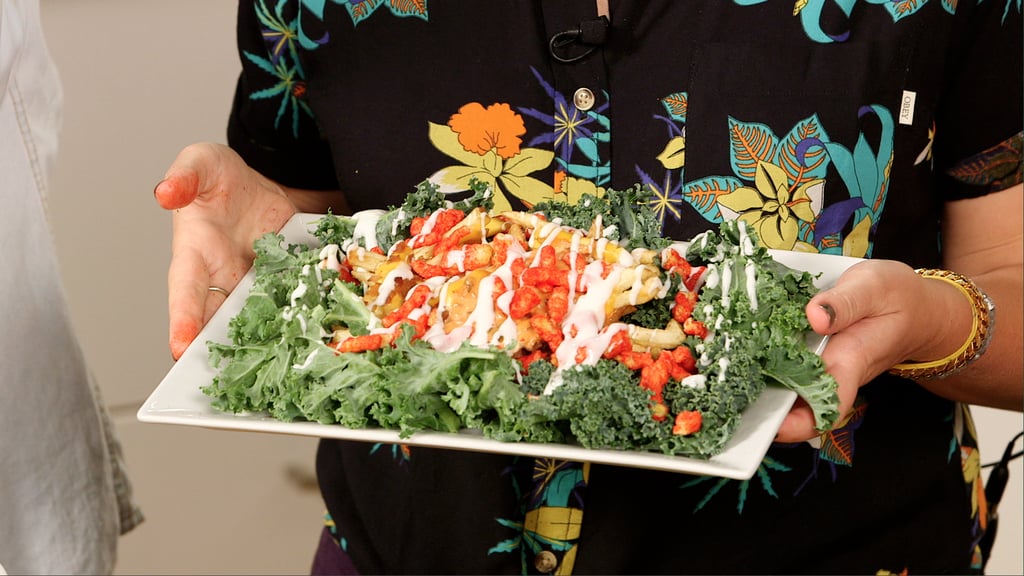 Becca paired kale with In-N-Out Animal-Style Fries [3], crushed Flamin' Hot Cheetos, and ranch dressing.
Tyler's Fries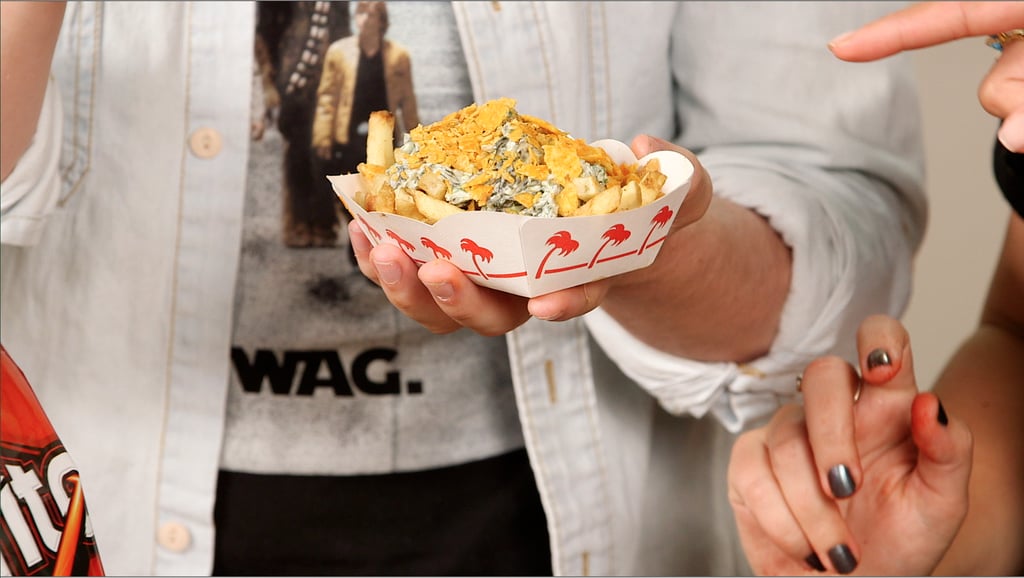 Tyler also topped In-N-Out french fries, but with spinach-artichoke dip and crushed Doritos.
Becca's Dessert
For Becca's "Cronut colossal crunch," she stuffed a Cronut with speculoos cookie butter, Reese's Peanut Butter Cups, and Fruity Pebbles.
The Competition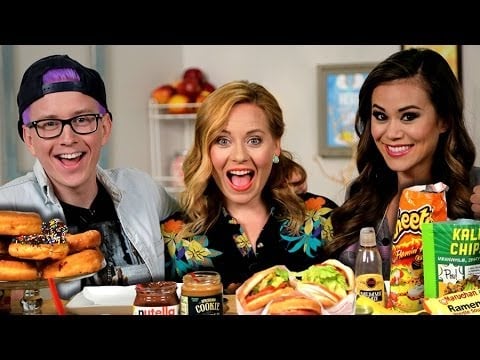 Watch the video to see which contestant earned top marks.