In a similar vein as the James Beard Awards and the San Pellegrino World's 50 Best Restaurant Awards, Food & Wine magazine's declaration of the 10 Best New Chefs [1] of the year marks a prestigious accomplishment for those named. Almost every legendary chef in America has earned the title (including Thomas Keller [2]). And each year, the newly named best chefs travel to the Food & Wine Classic in Aspen [3] to present their signature dishes to hungry ticket holders.
Walker Stern and Joe Ogrodnek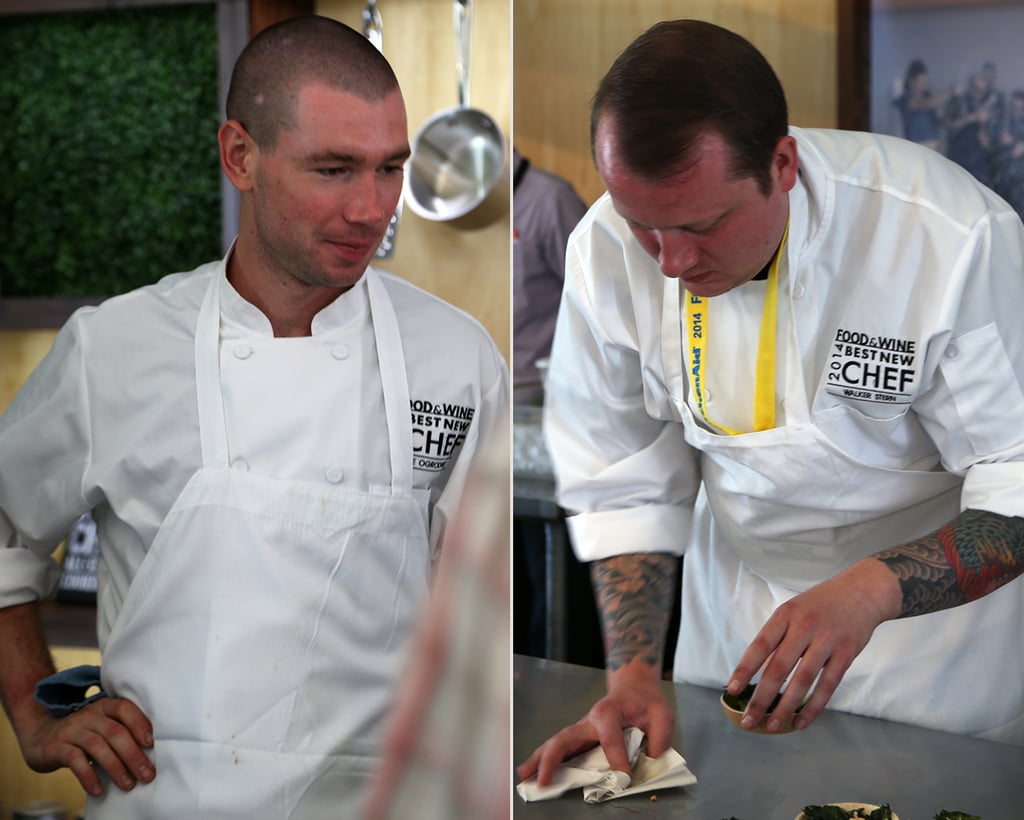 This duo of Dover [4] in Brooklyn insert trendy ingredients into traditional Asian and Mediterranean dishes.
Crisp Kale Salad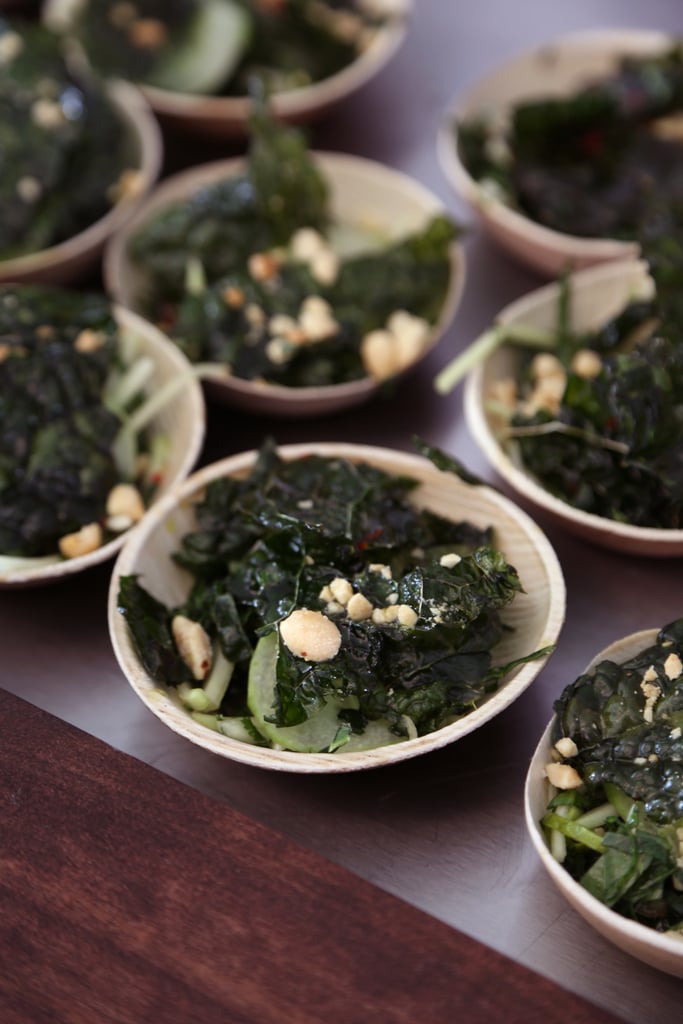 Perfectly crisp kale chips scattered the Thai green papaya salad. A vinaigrette of palm sugar, fish sauce, and lime along with peanuts mellowed out the bitter green flavor.
Greg and Gabrielle Denton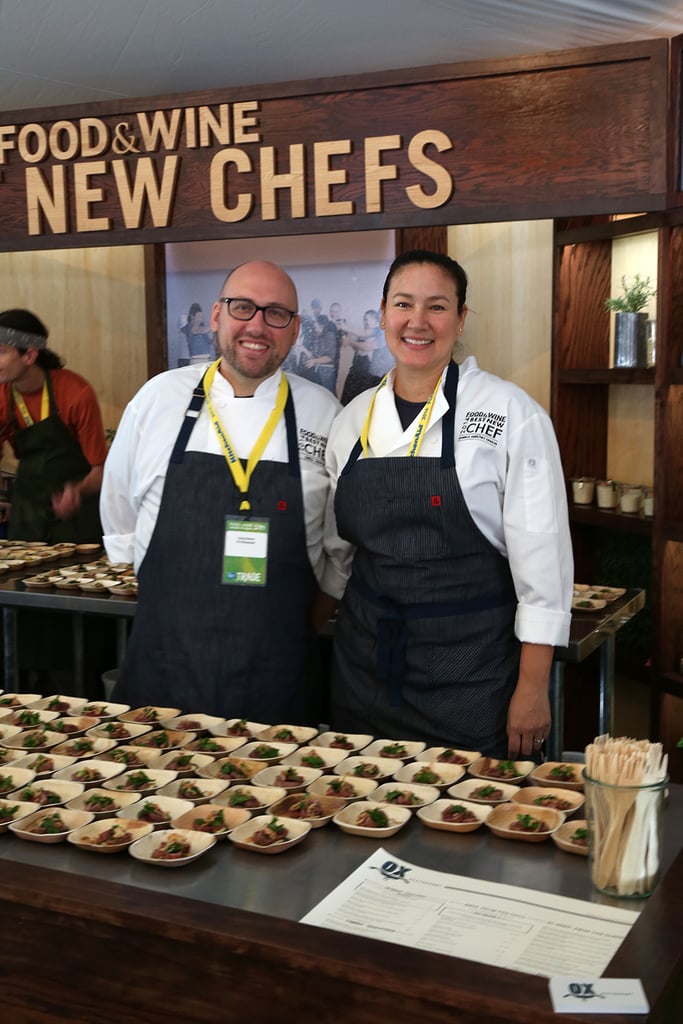 This husband-wife duo are chef owners of Ox [5] in Portland, OR, and rely on wood-fire grilling to cook everything at the restaurant.
Coal-Roasted Beef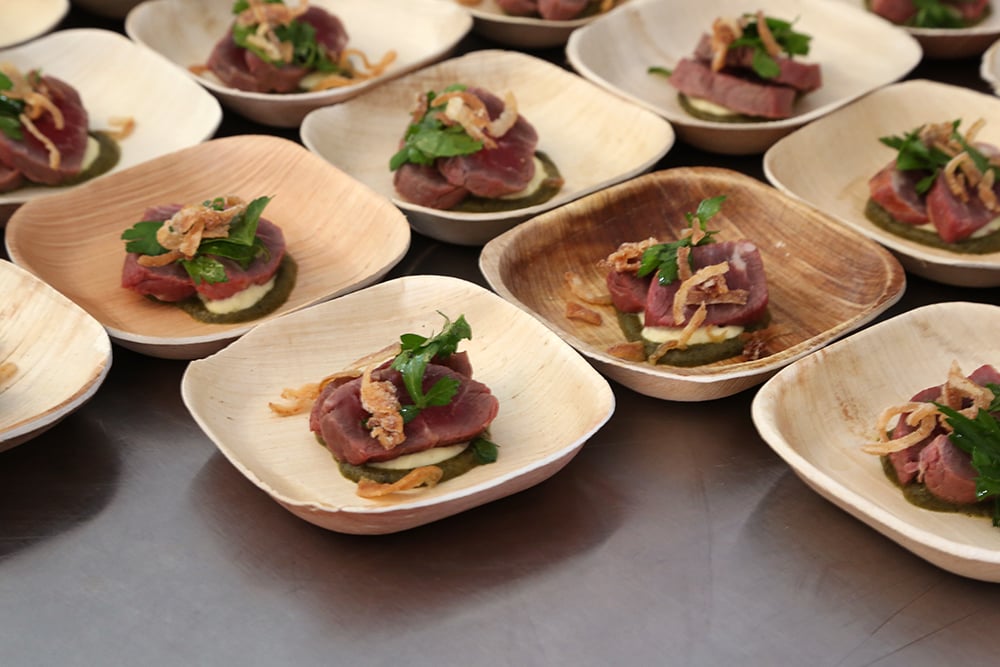 Never has chilled beef tasted so tender and refreshing. The couple plated the beef with corn, poblanos, and a chimichurri sauce for a light Argentinean bite.
Matthew Accarrino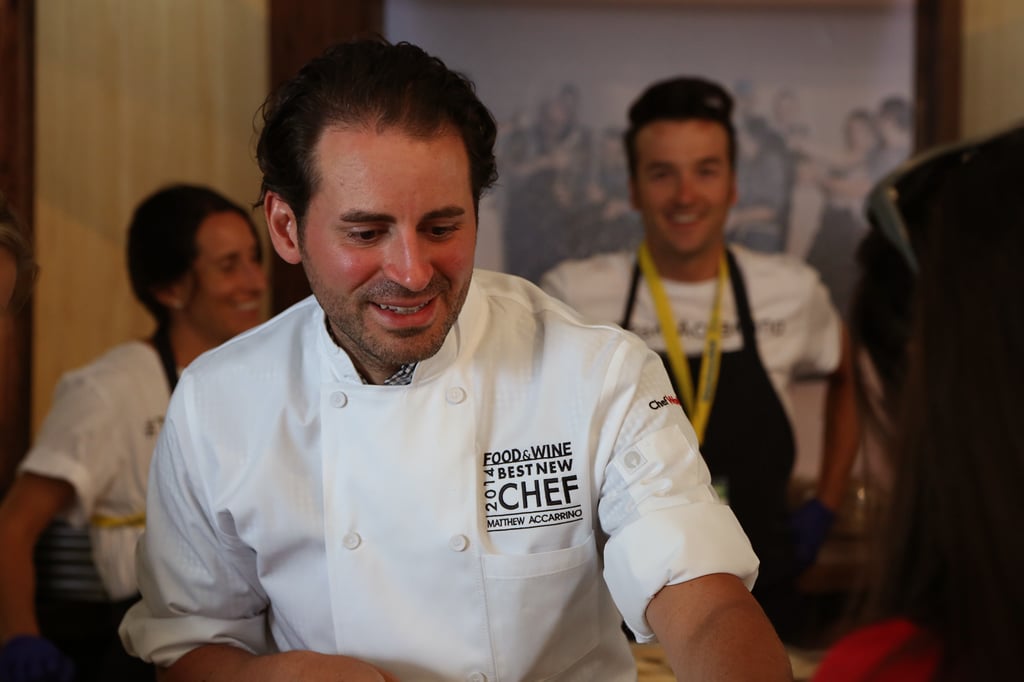 Matthew Accarrino heads the Italian restaurant SPQR [6] in San Francisco, famous for its fresh pastas and Northern Californian twang.
Smoked Corn With Black Truffle Farrotto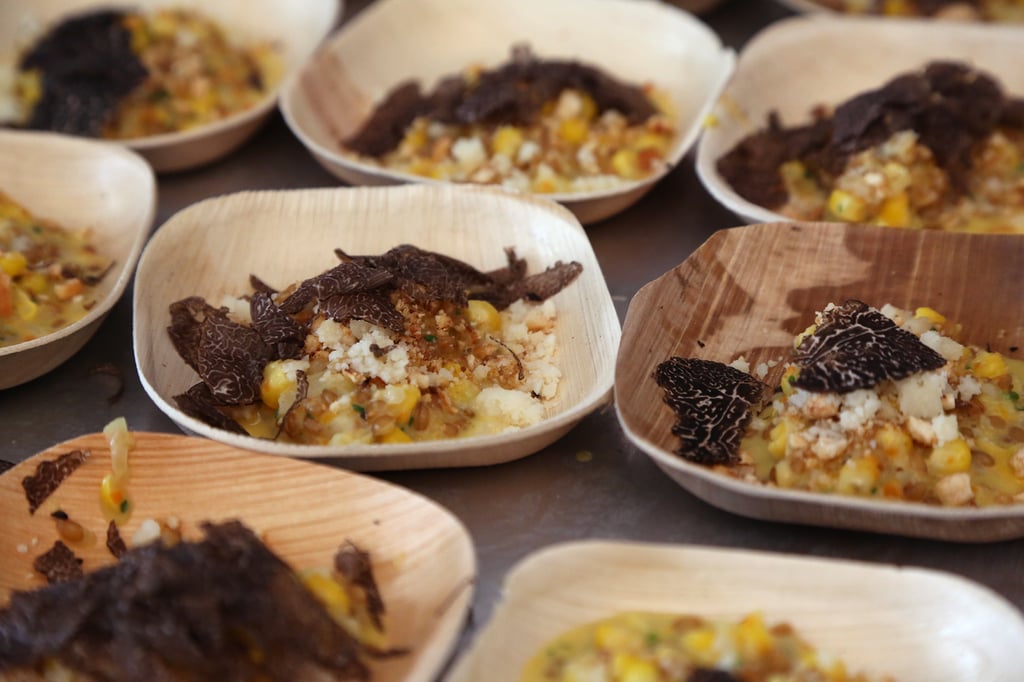 Farrotto, a risotto made with the ancient wheat grain farro, developed a rich creaminess from the starchy smoked corn. Shaved black truffles and an earthy goat cheddar took this dish to an otherworldly level of comforting.
Paul Qui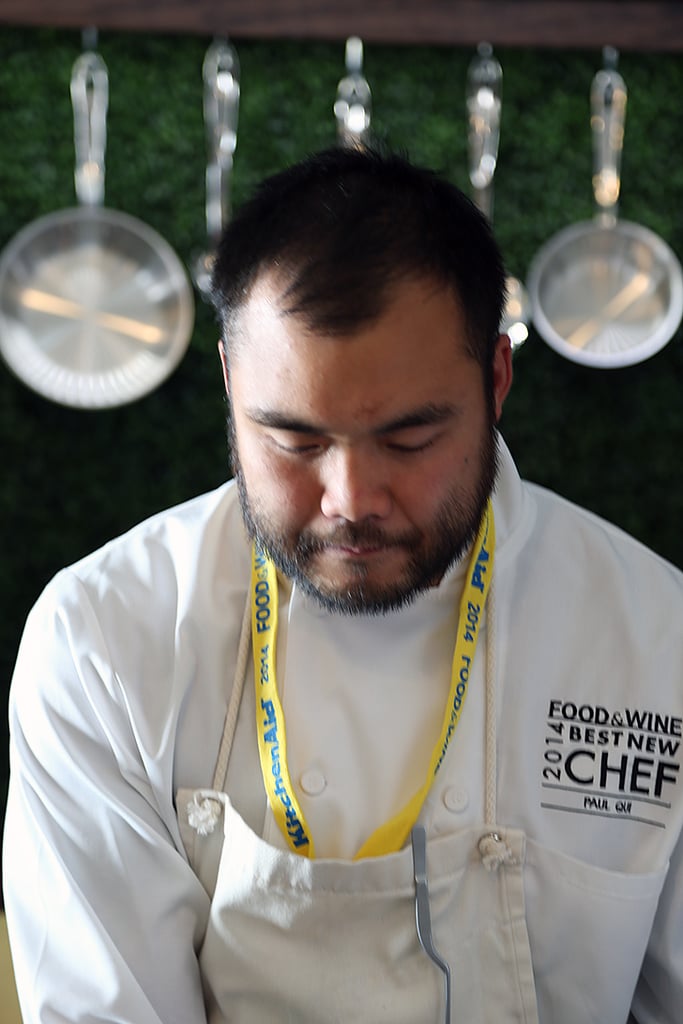 In a city filled with tacos and barbecue, Paul Qui of Qui [7] in Austin, TX, separates himself from the pack by employing Filipino flavors as big as the state of Texas.
Filipino Ceviche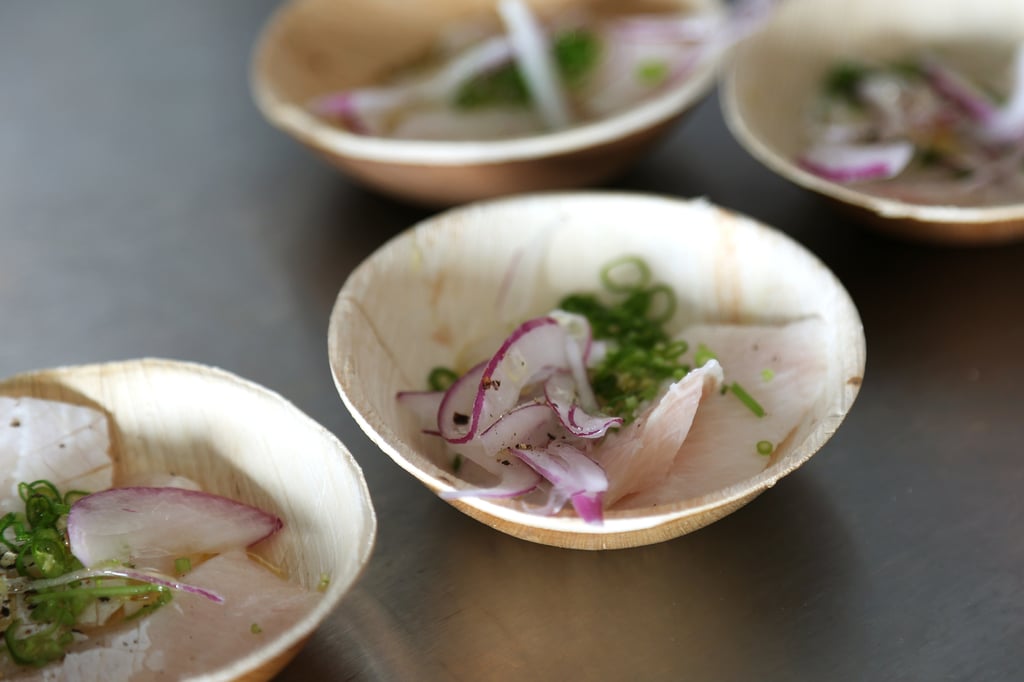 Case in point: the light, buttery Filipino ceviche received a bold kick from the thinly sliced peppers, chives, coconut milk vinaigrette, and freshly ground black pepper.
Dave Beran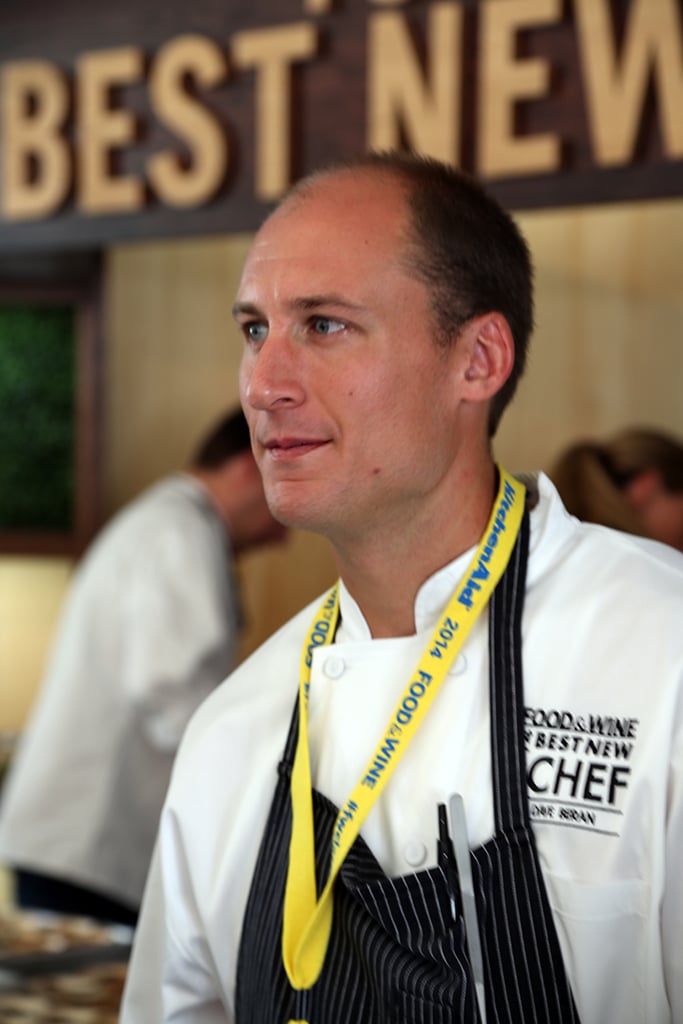 Even if you haven't heard of Dave Beran, chances are you have heard of his restaurant Next [8] in Chicago. He and Grant Achatz change the theme every four months: from vegan to Chicago steak house to modern Chinese.
Grant Achatz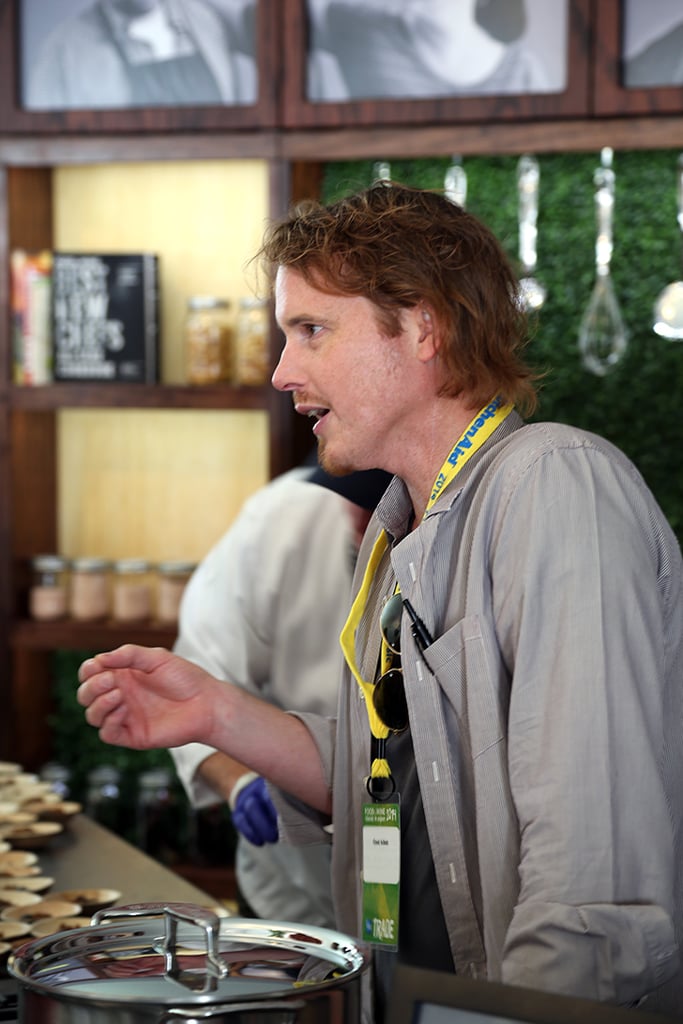 Awarded best new chef in 2002, Grant Achatz plated alongside Beran.
Duck With Douchi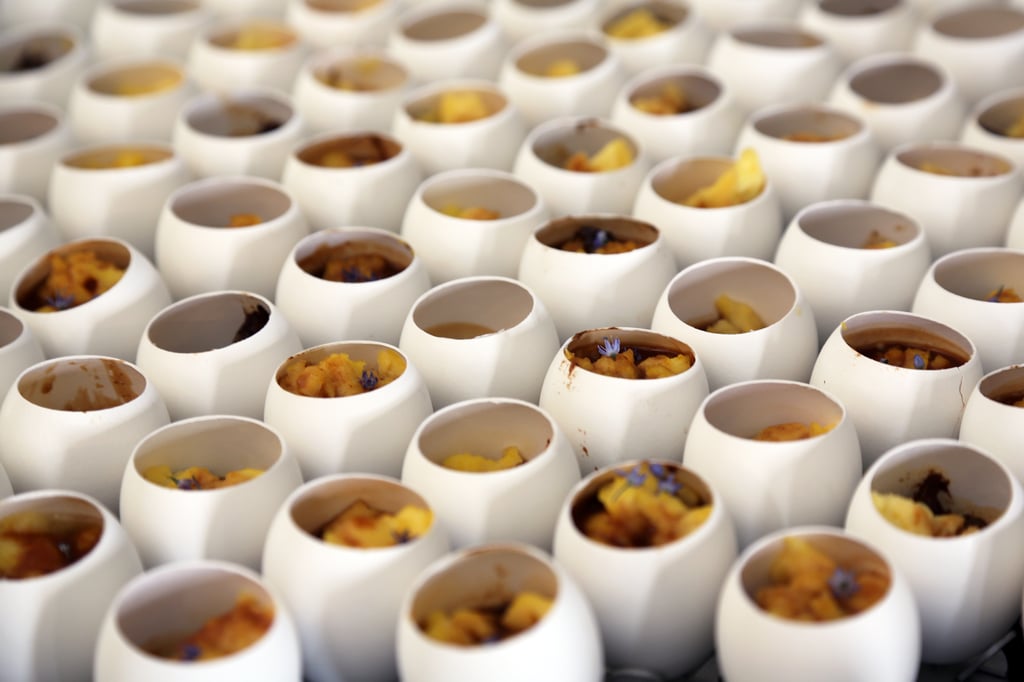 Going off the restaurant's current Chinese: Modern [9] theme, the chefs served duck with douchi (fermented black soybean) and prune, scrambled egg, and mustard sauce. The flavor and texture reminded me of braised beef with mashed potatoes, as if Chinese food went American.
Cara Stadler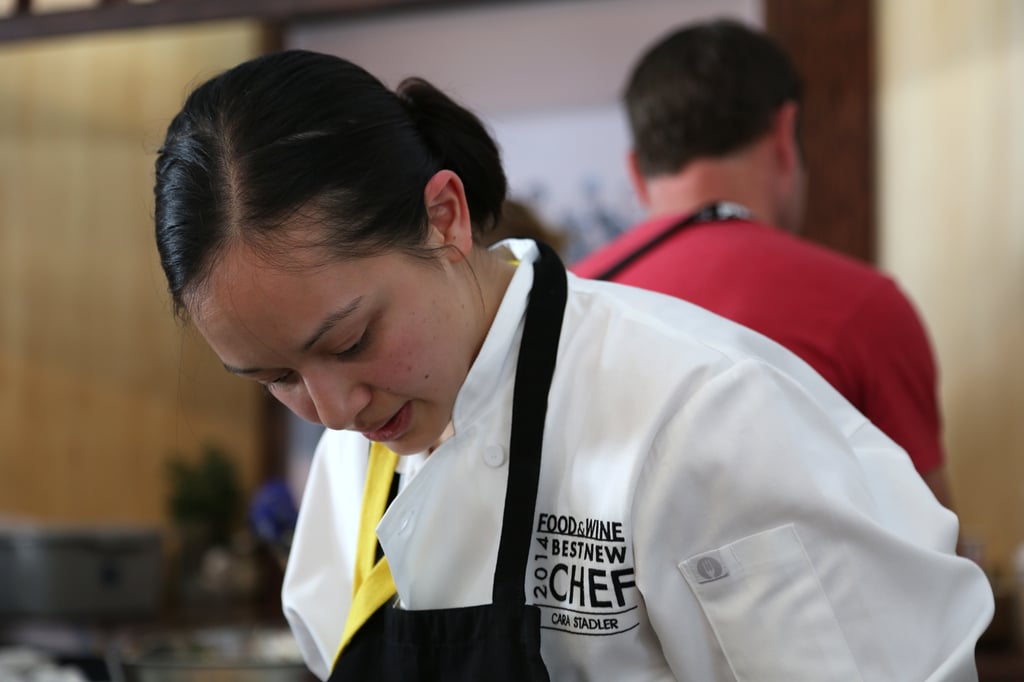 At only 26 years old, Cara Stadler has made a name for herself by working in some of the top restaurants in France and China before opening Tao Yuan [10] in Brunswick, ME, with her mother.
Maple Shaoxing Drunk Chicken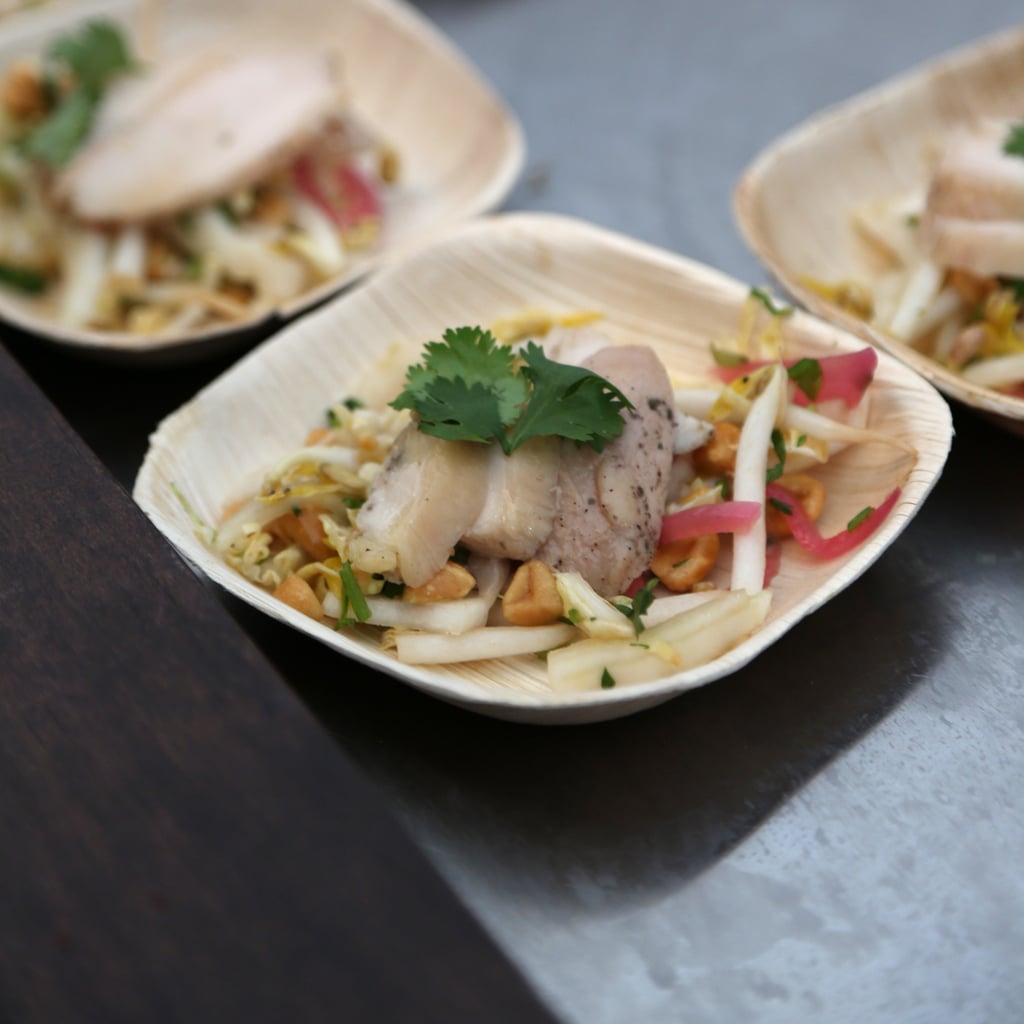 Combining East-West flavors, chef Stadler made a Chinese-style drunk chicken, marinated and cooked in Shaoxing wine rather than beer.
Matt McCallister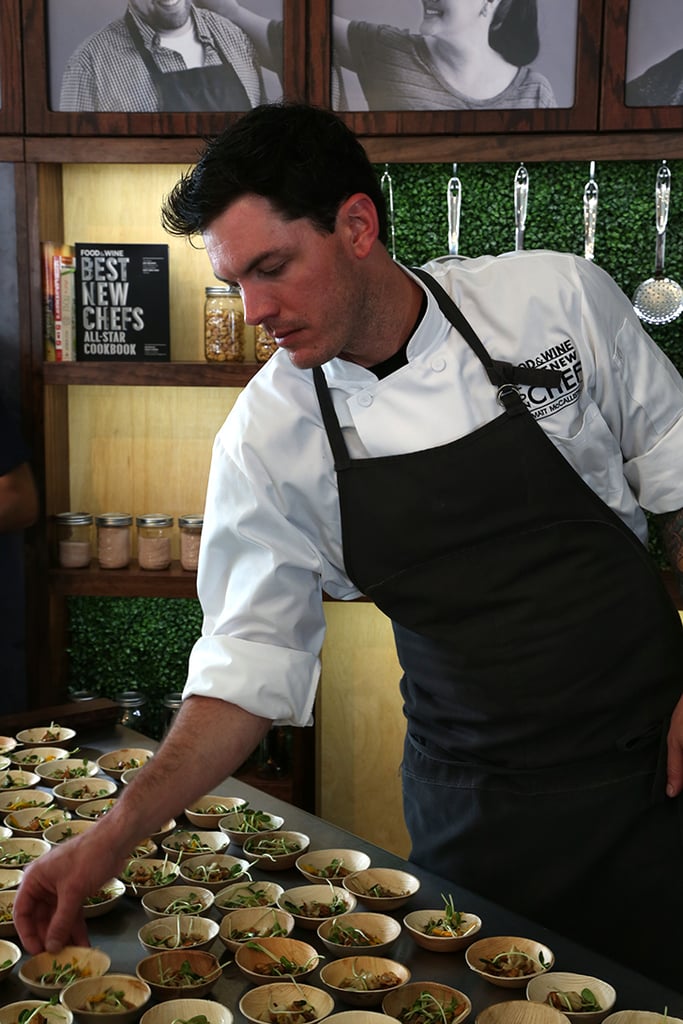 This self-taught chef trained as an artist but quickly transitioned to the culinary world. He opened FT33 [11], a farm-to-table restaurant in 2012, to broaden the Dallas restaurant scene beyond steak houses and Tex-Mex joints.
Chanterelles and Sunflowers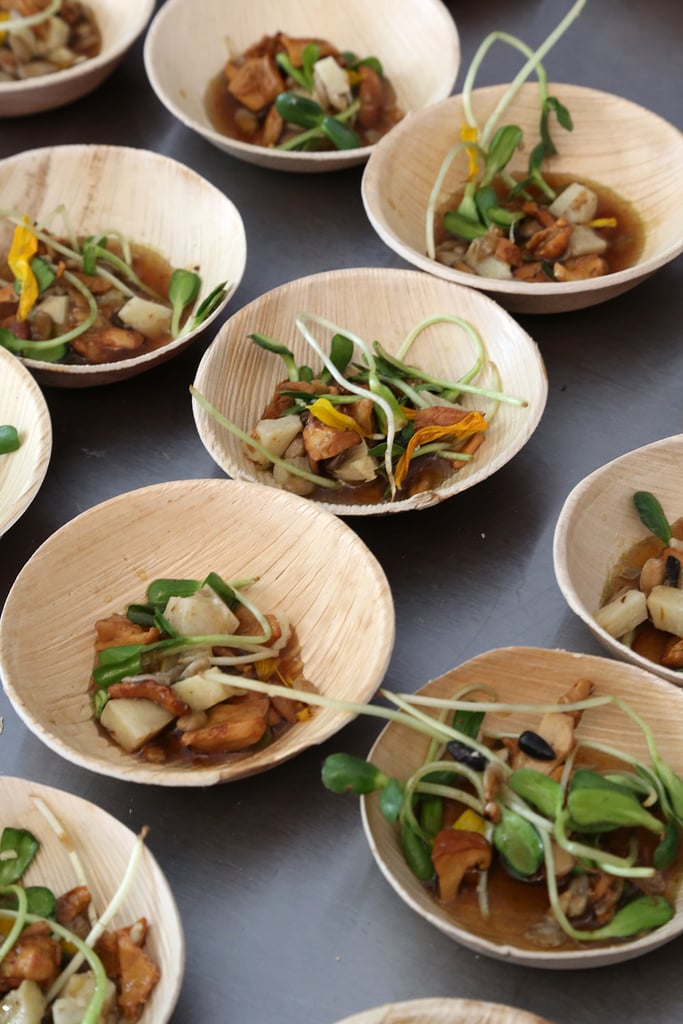 Range is all-important to this chef who cooked blood sausage the night before. Sensing (correctly) that festivalgoers may crave something veggie-centric, Matt prepared marinated chanterelles with sunflower seeds and sprouts.
Eli Kulp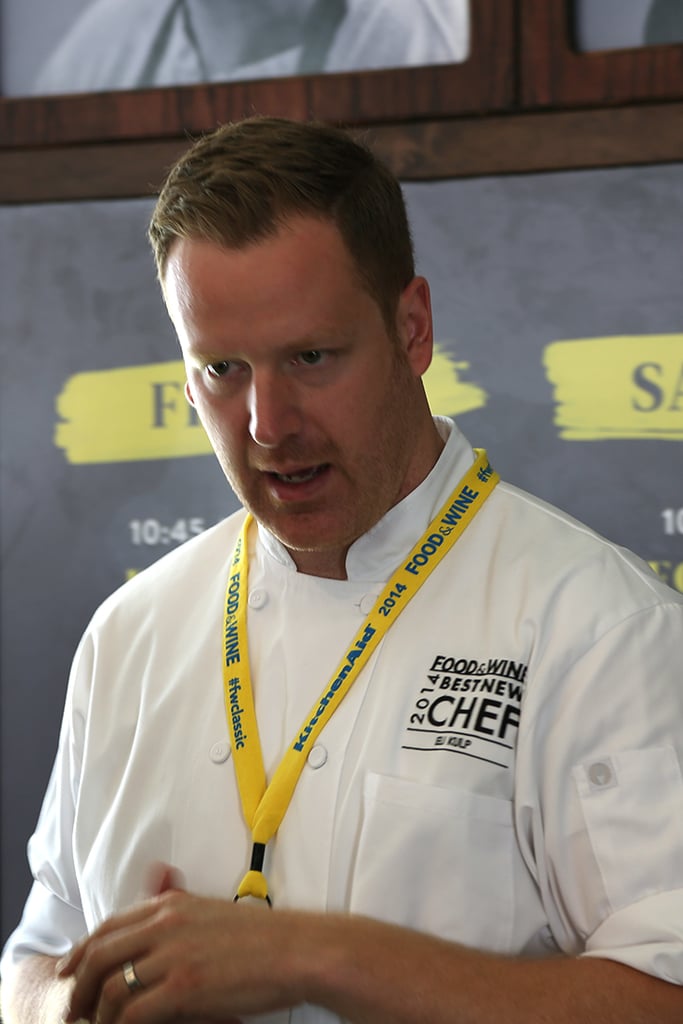 Chef of Fork Restaurant [12] in Philadelphia, PA, Eli Kulp prides himself on presenting seasonal produce in an inventive, Italian-leaning way.
Pressed Lamb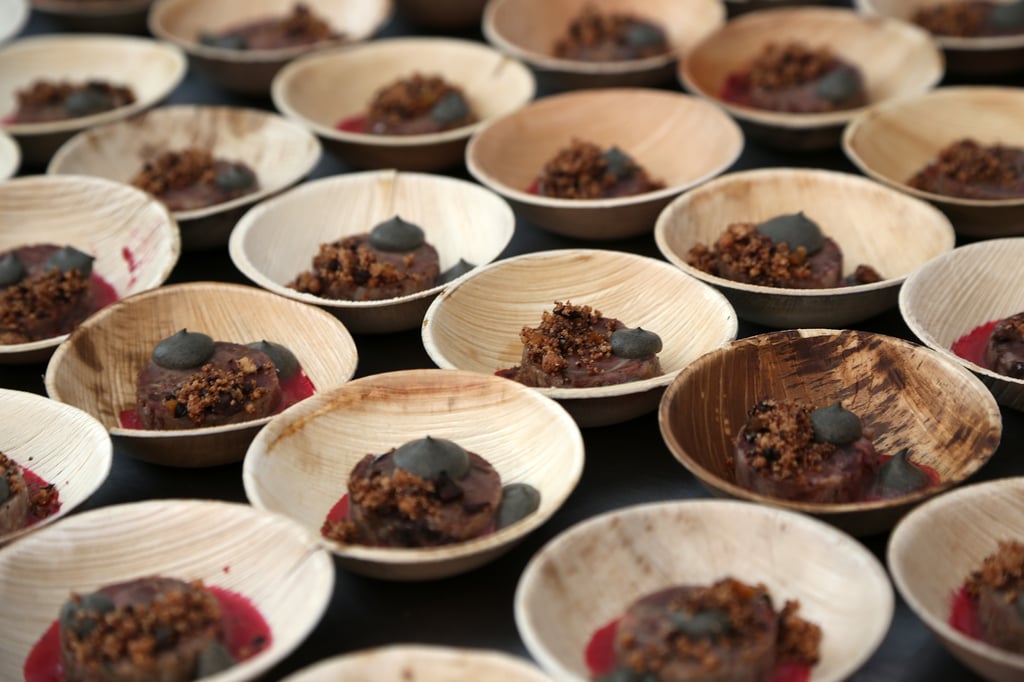 He served the crowd a dish of pressed lamb, olive, eggplant puree, and a tart hibiscus vinaigrette, inspired by the color purple (according to the chef).
Ari Taymor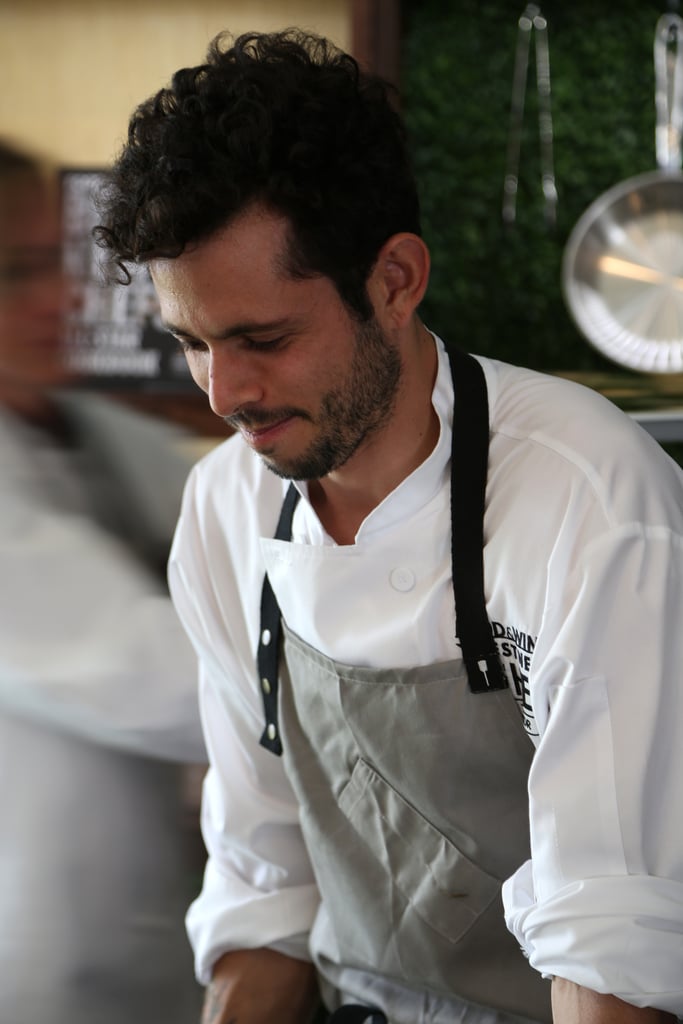 Ari Taymor, chef-owner of Alma [13] in Los Angeles, has earned the respect and attention of chefs and diners alike for his unusual and bold combinations.
Lamb Tartare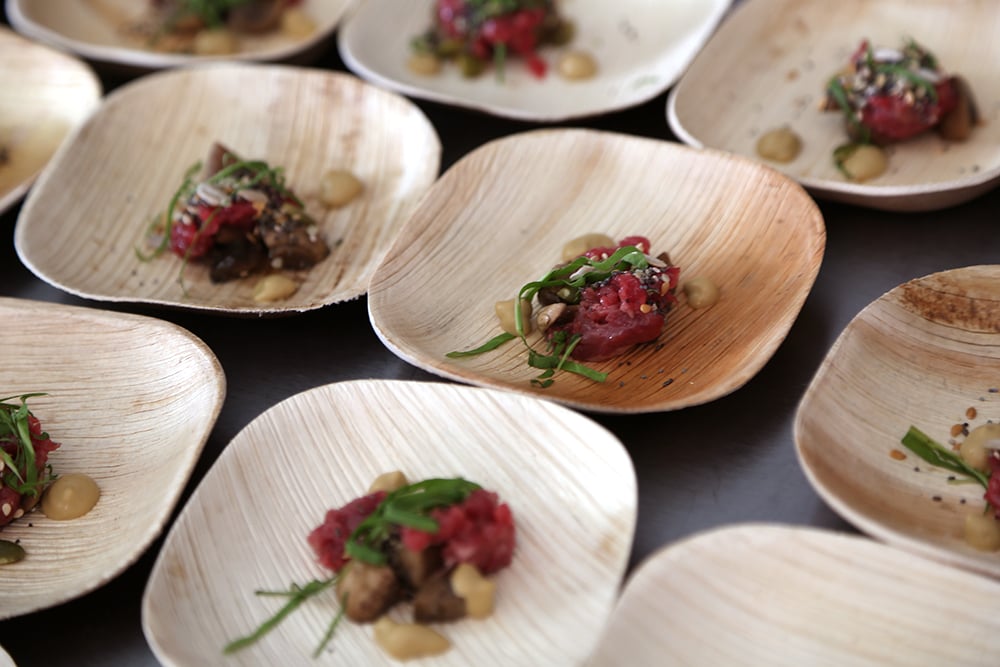 He presented surf and turf gone gourmet: lamb tartare with mussels, sorrel, and seeds.
Justin Yu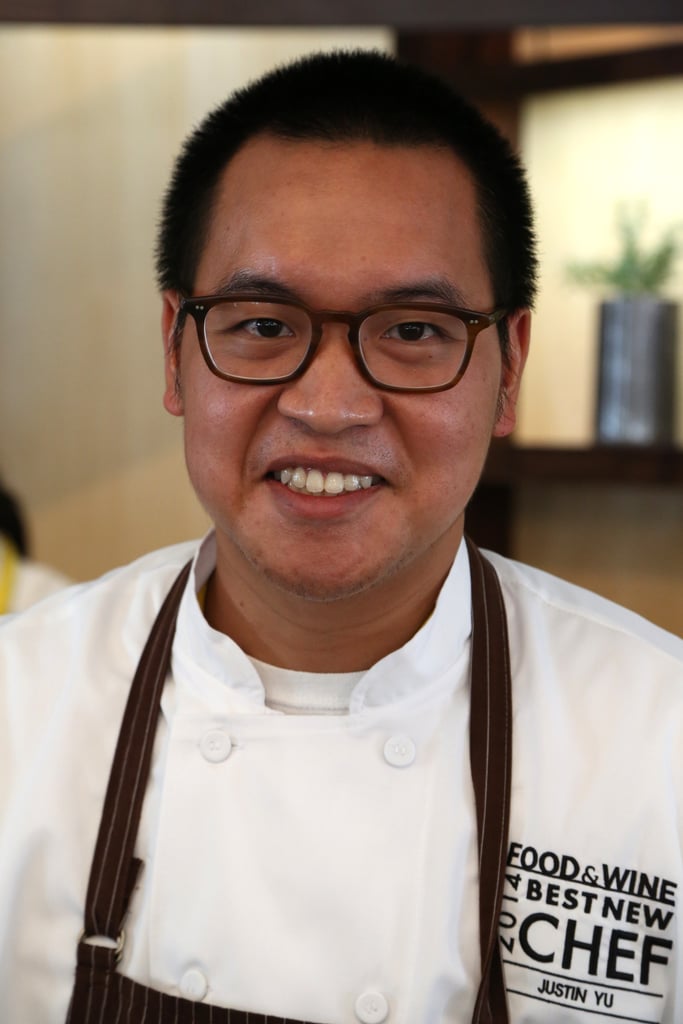 Houstonian Justin Yu's Oxheart [14] combines farm-fresh flavors with Asian accents.
Carrot Stew
A combination of dried and fresh carrots gave the stew a meaty, spongy texture, and the seaweed and coriander garnish added the Asian flair.