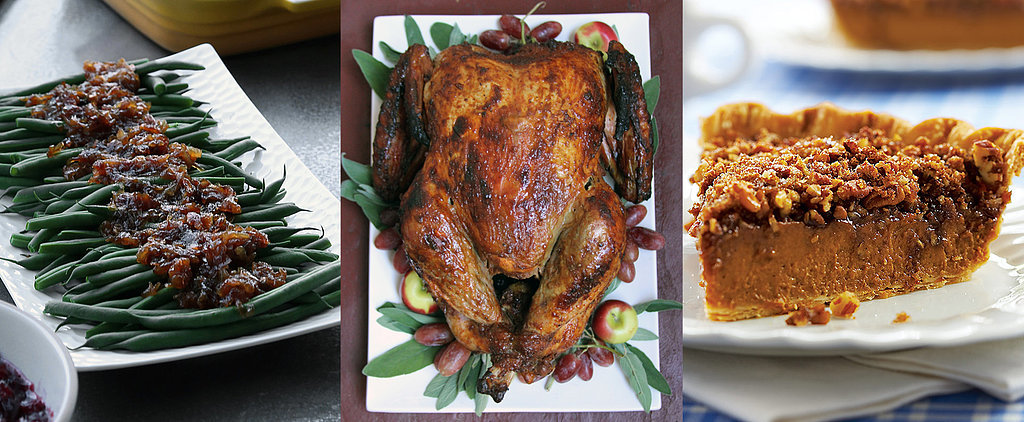 With rich flavors, unexpected ingredients, and not one, but two main courses (a bourbon-glazed turkey, plus a wild card), this delicious Thanksgiving menu is sure to wow your food-obsessed friends.
Source: Anna Monette Roberts, Susannah Chen, Cook's Country
Brie With Caramel Sauce and Almonds
Caramel-sauce-drizzled brie is supersimple to prepare but far from basic.
Source: Anna Monette Roberts
Mashed Potatoes With Brown Butter, Goat Cheese, and Sage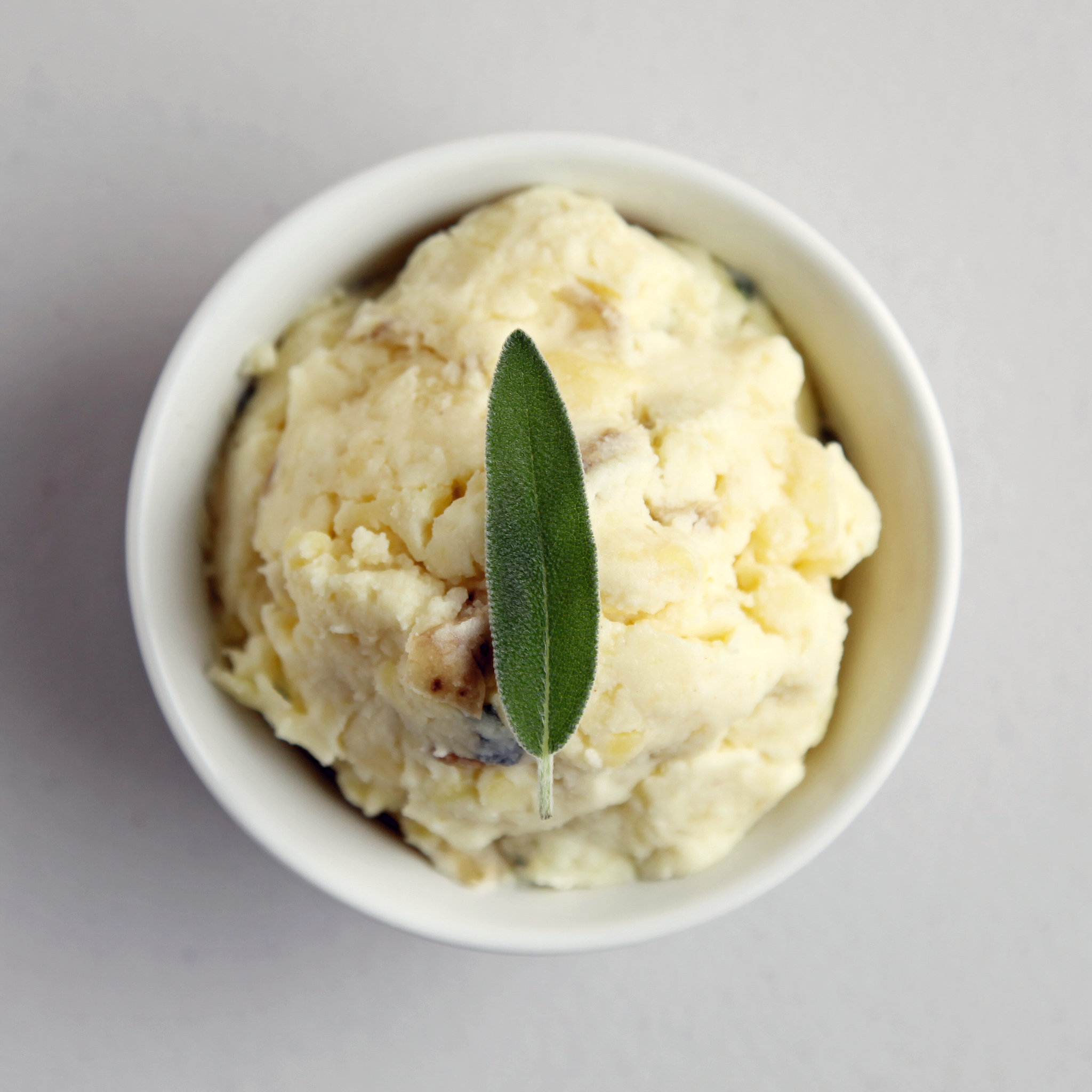 Nutty brown butter, tangy chevre, and woodsy sage add intrigue to a rustic mash.
Source: Nicole Perry
Candied Acorn Squash Rings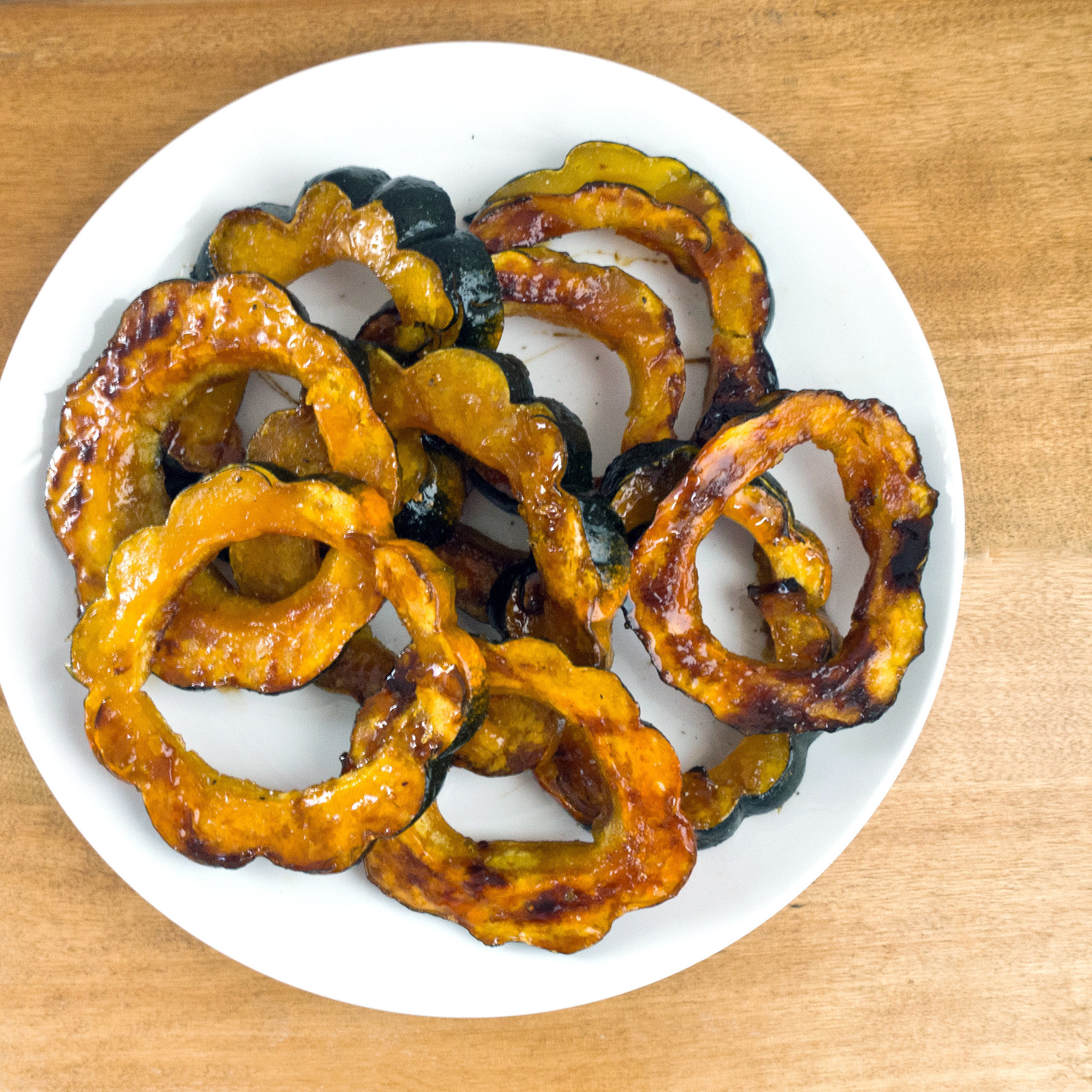 Marshmallow-topped sweet potatoes may have their loyalists, but now is not the time to bust out that classic. Instead, serve up a side that's just sweet enough, like these whiskey-brown-sugar acorn squash rings.
Source: Sarah Lipoff
Green Beans With Caramelized Onions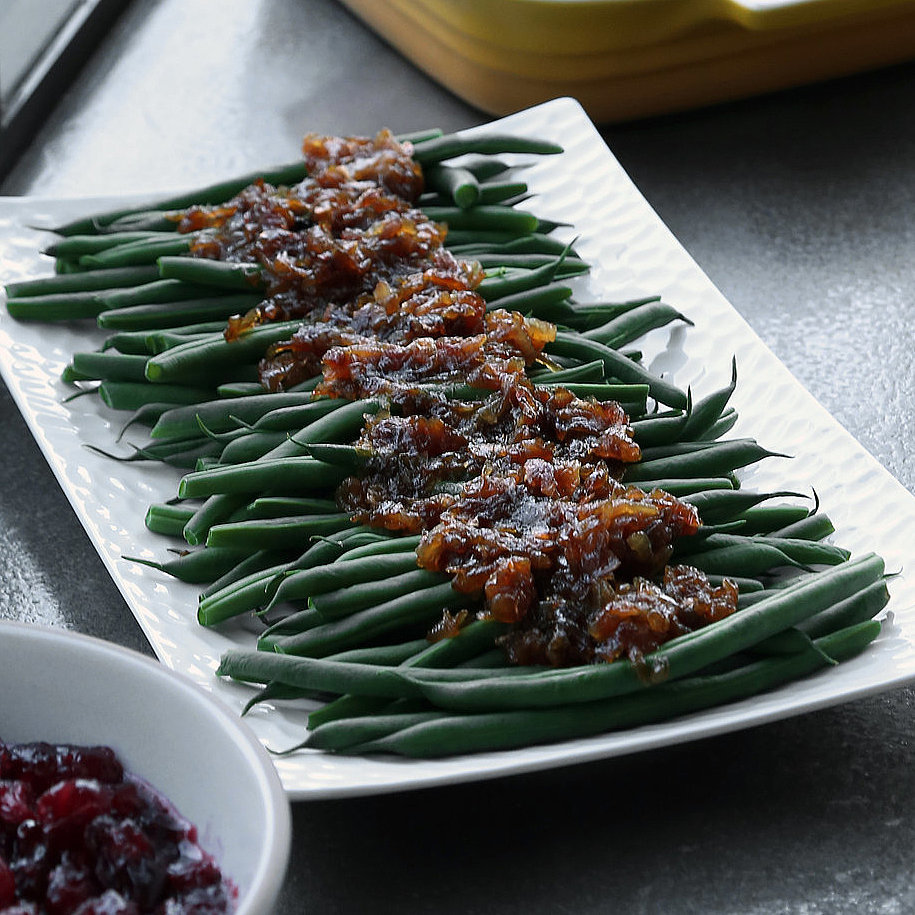 Balsamic caramelized onions are all that farmers-market-fresh haricot verts need in the way of enhancement (well, aside from a pinch of salt and a drizzle of extra-virgin olive oil).
Source: Anna Monette Roberts
Cornbread Stuffing With Bacon and Chestnuts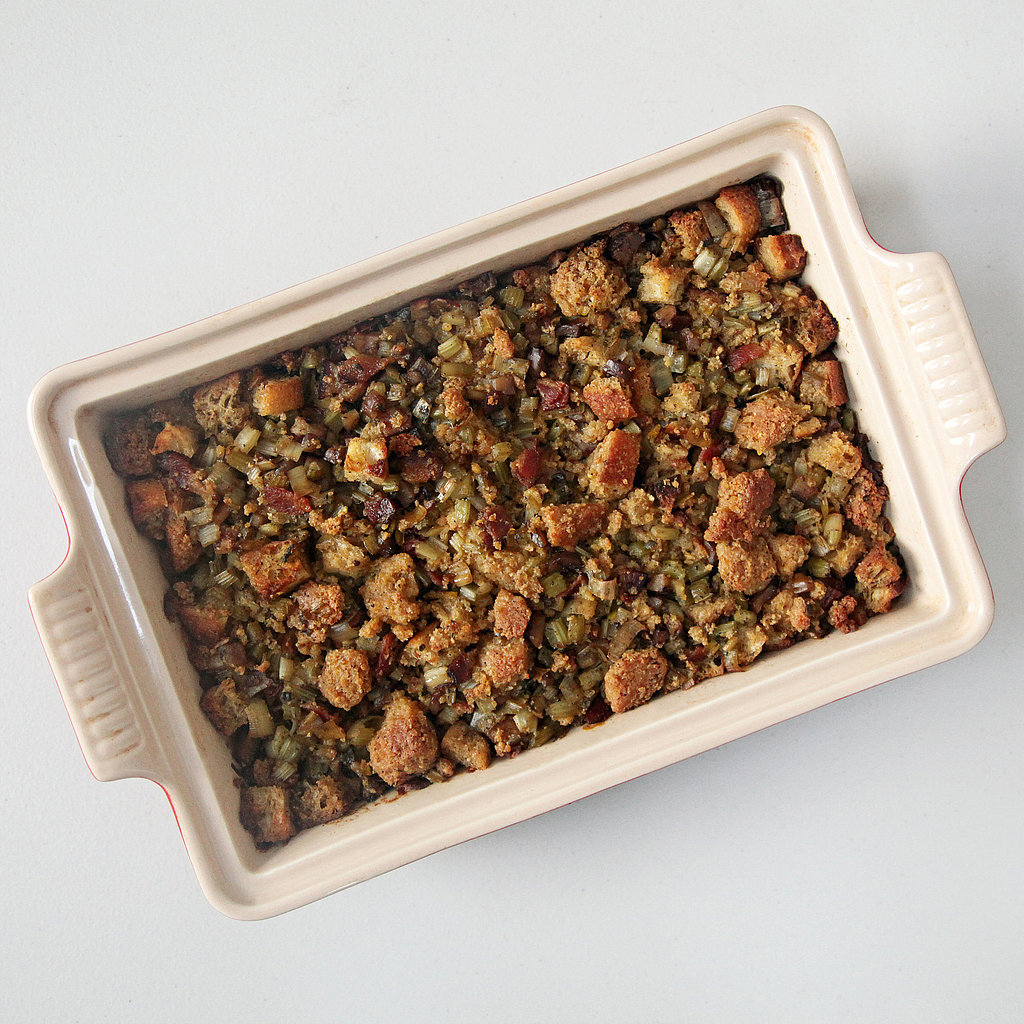 Bacon, chestnuts, leeks, plenty of fresh herbs, and maple syrup ensure that this cornbread stuffing is unforgettable.
Source: Nicole Perry
Bourbon-Glazed Southern-Spiced Turkey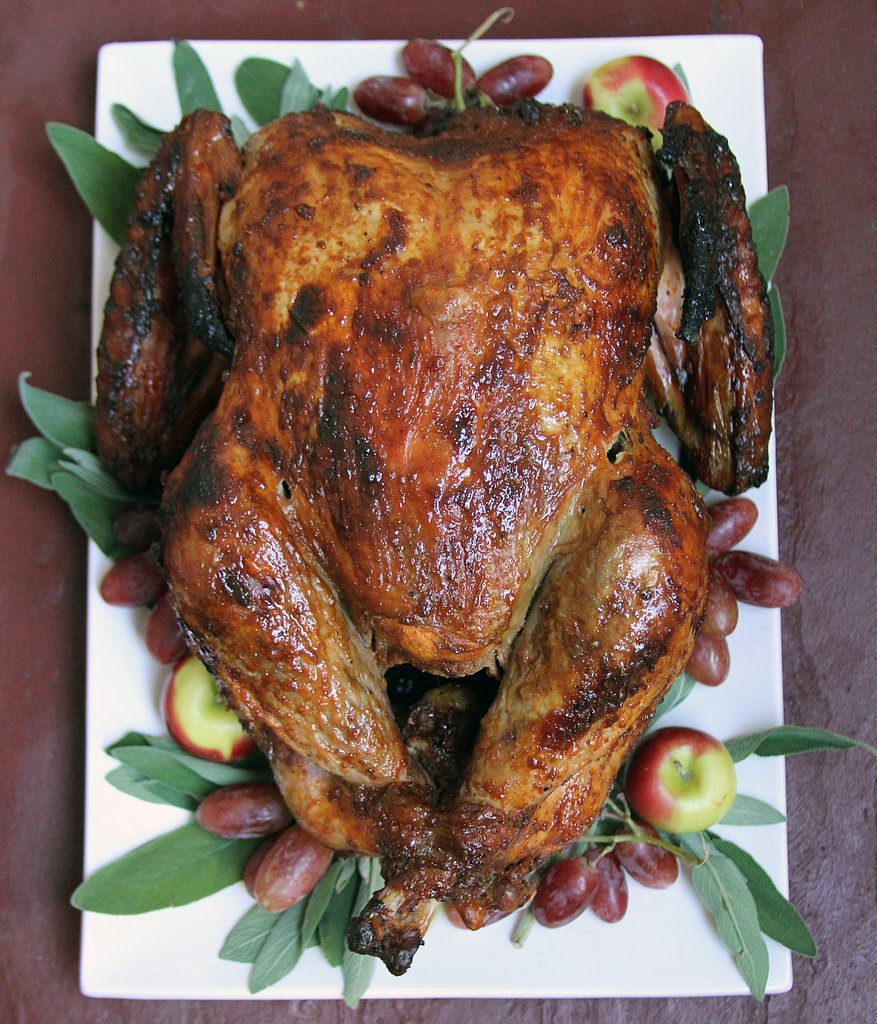 Southern food is continuing to have a moment throughout the country; tap into this by rubbing your bird with a bold mustard, paprika, and garlic paste and basting it with a bourbon-honey glaze. Make sure to reserve the turkey neck and giblets to make a simple stock; it takes pan gravy from good to great.
Source: Susannah Chen
Caramelized Onion Cranberry Sauce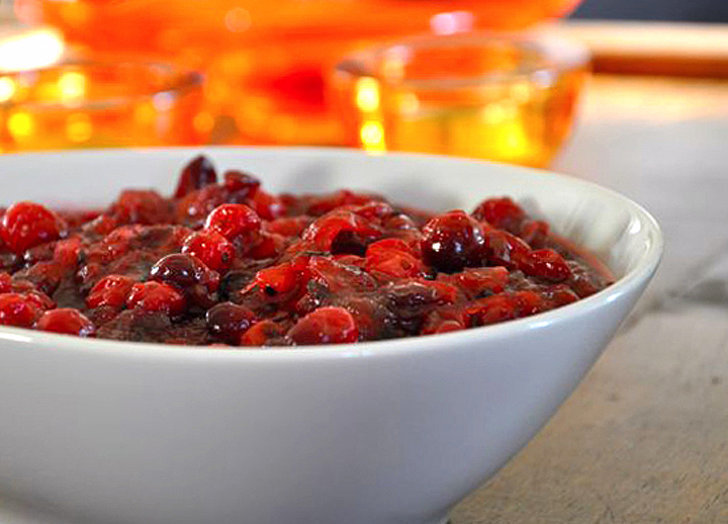 Caramelized onion cranberry sauce is about as far from the jiggly canned stuff as you can get.
Source: Lauren Hendrickson
Pumpkin Tian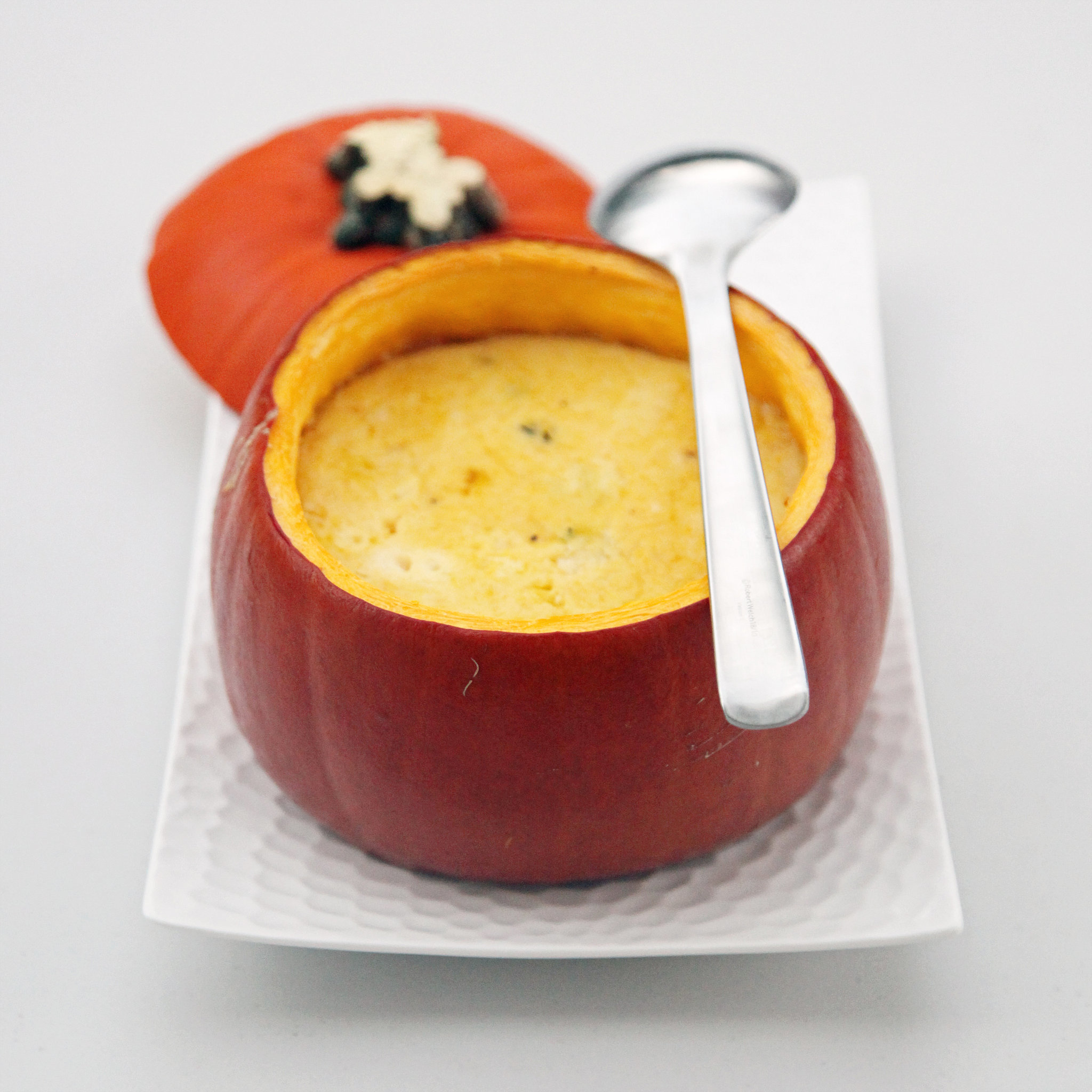 Even if there will be no vegetarians at your table, consider serving up this custardy pumpkin tian; it's a real showstopper both in appearance and taste.
Source: Nicole Perry
Pumpkin-Pecan Pie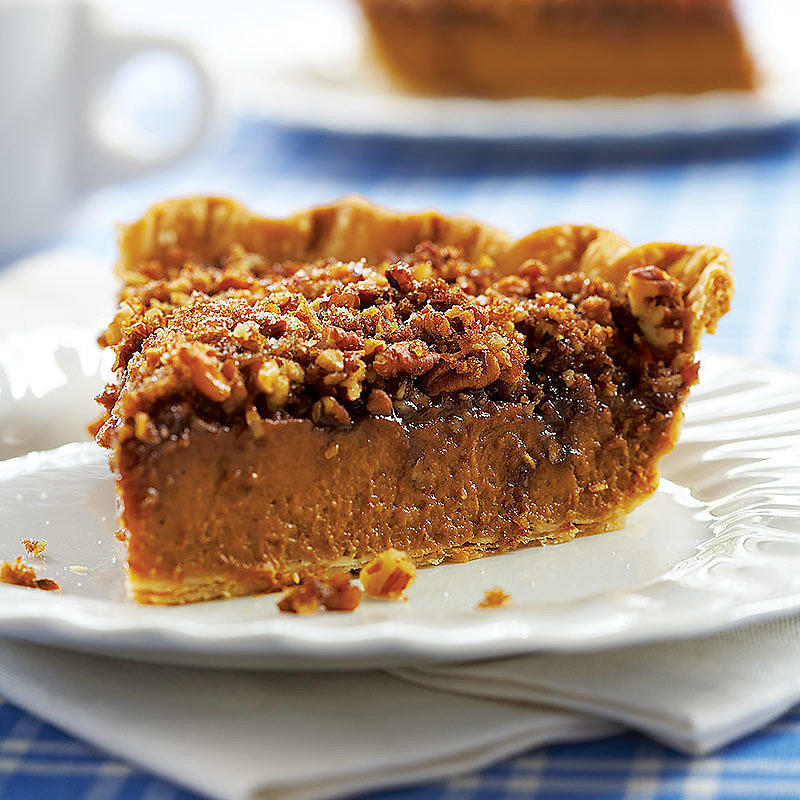 Show off your pastry prowess by baking off a double-decker pumpkin pecan pie.
Source: Cook's Country
Cranberry Gingerbread Cake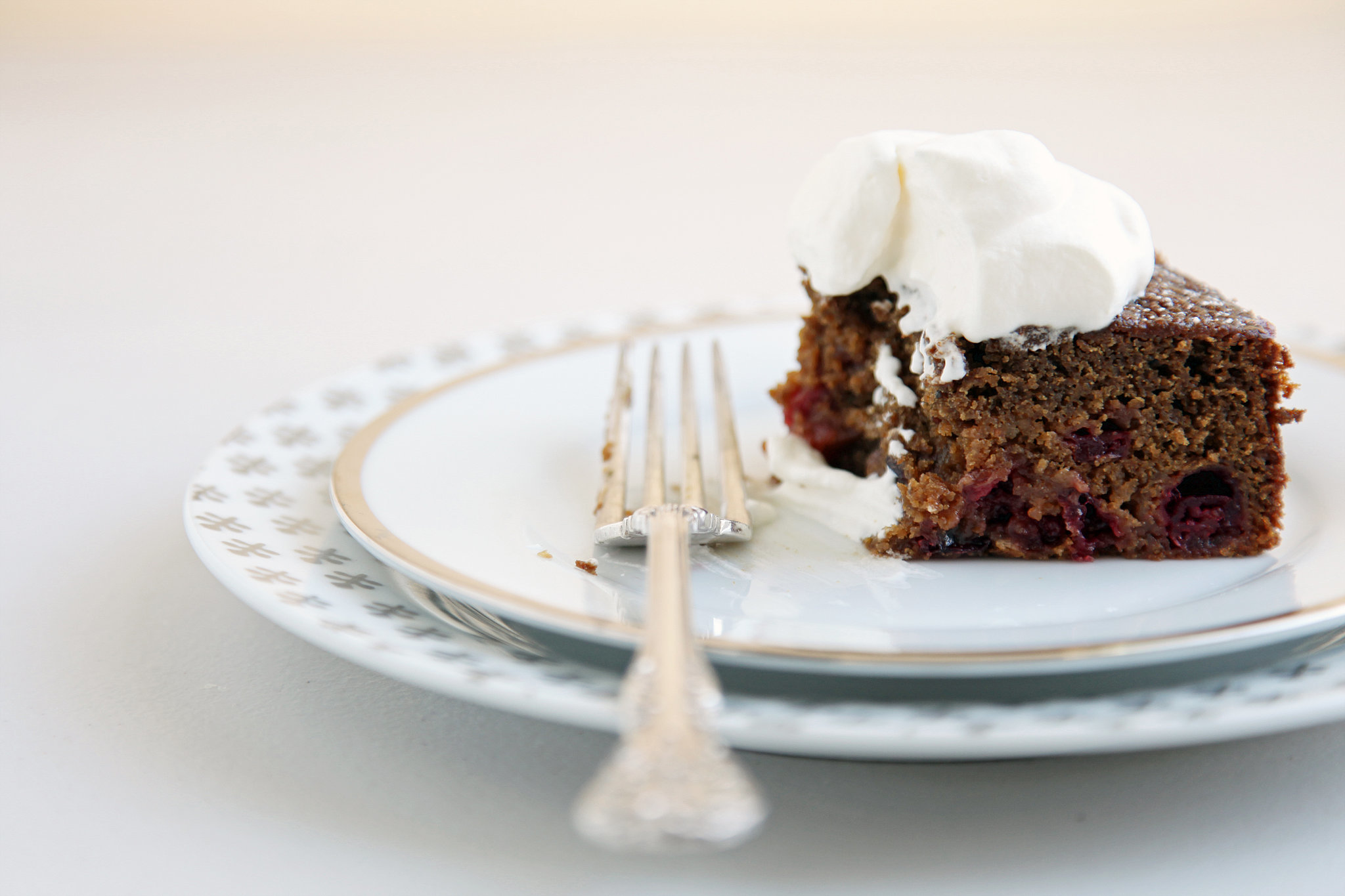 A slice of cranberry-swirled sticky gingerbread cake served with a dollop of billowing whipped cream is simply irresistible.
Source: Nicole Perry