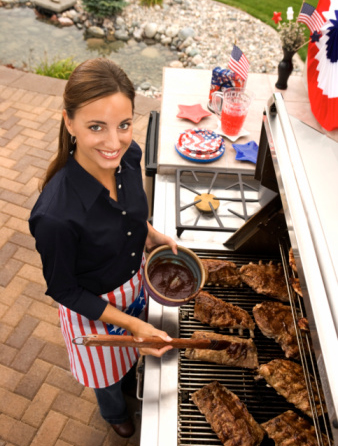 Independence Day is right around the corner, and if you're lucky, you're already getting a head start on a spirited celebration. Chances are, food will play a heavy hand in the festivities, particularly barbecue.
When it comes to grilling, the Fourth of July is the most popular holiday weekend. As you whet your appetite for star-studded favorites like burgers, beer, and apple pie, test your knowledge of this holiday's most popular foods.
Are you an all-star? Take our quiz to find out!
You can credit that lettuce in your salad or hamburger to which state?