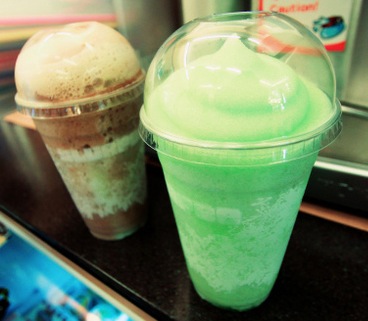 In case you didn't know, today is July 11. To honor its official birthday,
7-Eleven
is giving away
free 7.11-ounce slurpees
between the hours of 7 a.m. and 11 p.m.
So, whart are you waiting for? Get your hands on a free frosty refreshment before you (and this freebie) melt away!
Source: Flickr User perry_marco