Pizza, buffalo chicken, jalapeño poppers, and caprese salad are not items you'd likely associate with grilled cheese sandwiches, but these recipes do the seemingly impossible. If you're ready to rethink grilled cheese sandwiches, here are 10 grilled cheese renditions of classic recipes that will send you swooning.
Source: Cooking Classy [1]
BLT Grilled Cheese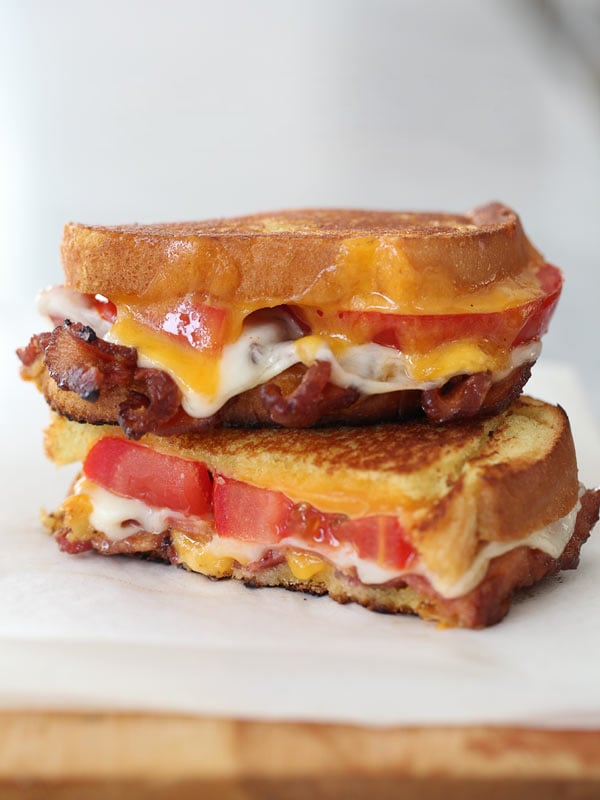 Bacon, lacy swiss cheese, and tomato is what's going on inside the BLT grilled cheese [2]. Hello breakfast!
Source: Foodie Crush [3]
Fried Chicken and Waffle Grilled Cheese
If you thought fried chicken and waffles is a novel concept, then the idea of turning that combo into a cheddar grilled cheese [4] is sure to blow your mind.
Source: Sarah J. Gim for Tastespotting [5]
Jalapeño Popper Grilled Cheese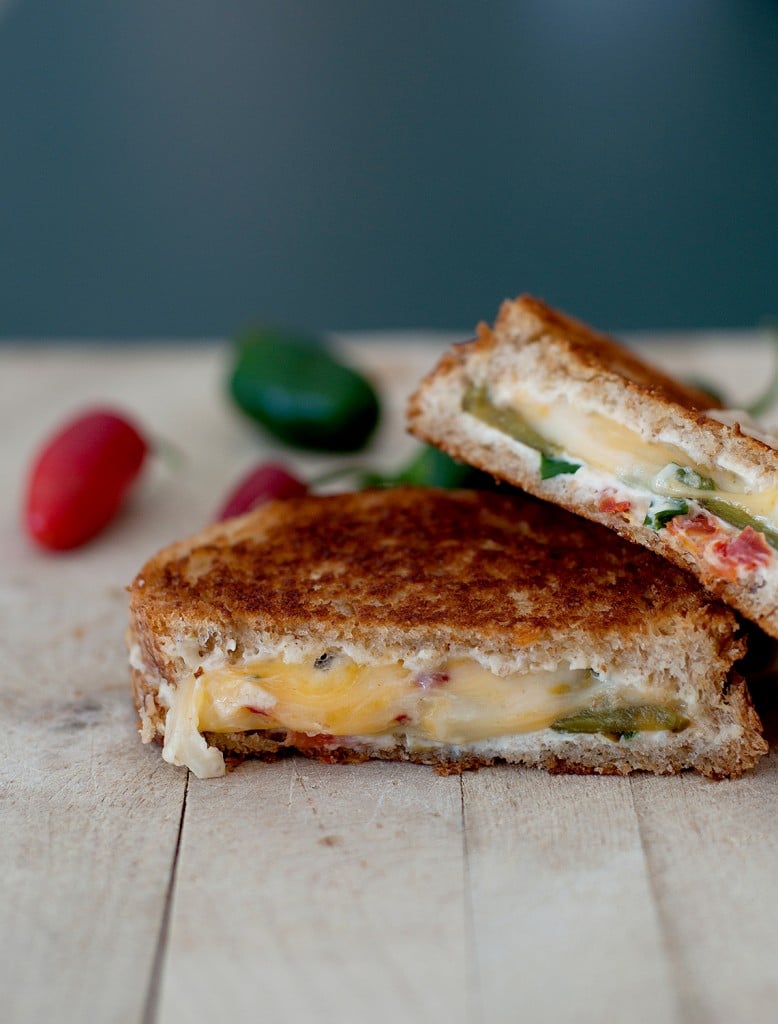 Guilty of popping way too many cream cheese stuffed jalapeños? We're thinking it could be all too easy to overindulge in this grilled cheese rendition [6] of the game day favorite.
Source: BS' in the Kitchen [7]
Pepperoni Pizza Grilled Cheese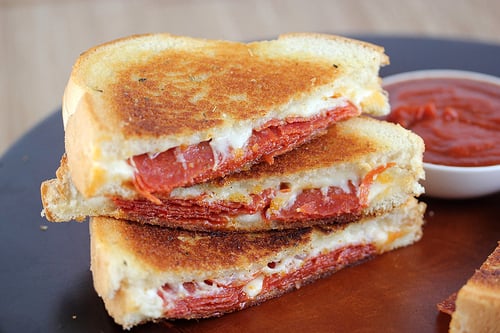 Dip a pepperoni and mozzarella grilled cheese [8] into marinara sauce for a quick pizza fix.
Source: Blog Chef [9]
Caprese Grilled Cheese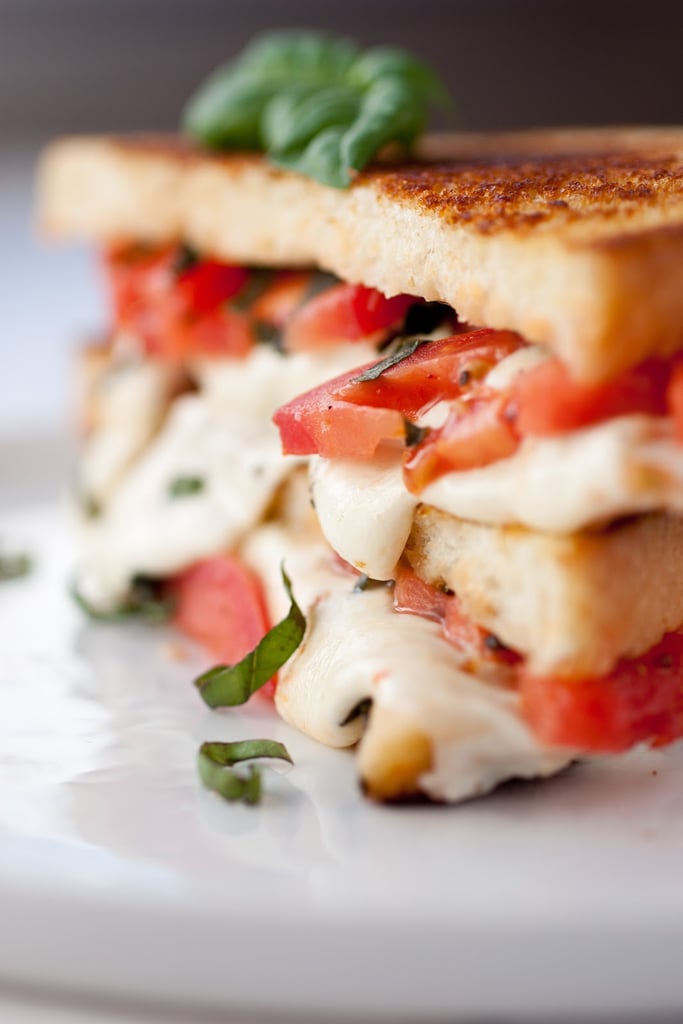 The basil, mozzarella, and tomato salad begs to be put between two pieces of bread, like in this caprese grilled cheese [10].
Source: Cooking Classy [11]
Raclette Grilled Cheese Sandwich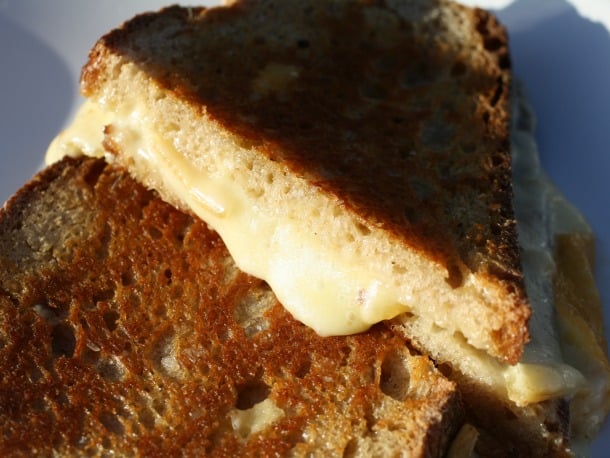 Most of us don't have access to a raclette maker at home, but you can still achieve that signature ooziness by making a raclette grilled cheese [12]. PS, the bread turns crisp from the use of mayonnaise, not butter. Sigh, how wonderful.
Source: French Revolution Food [13]
Spinach and Artichoke Grilled Cheese Sandwich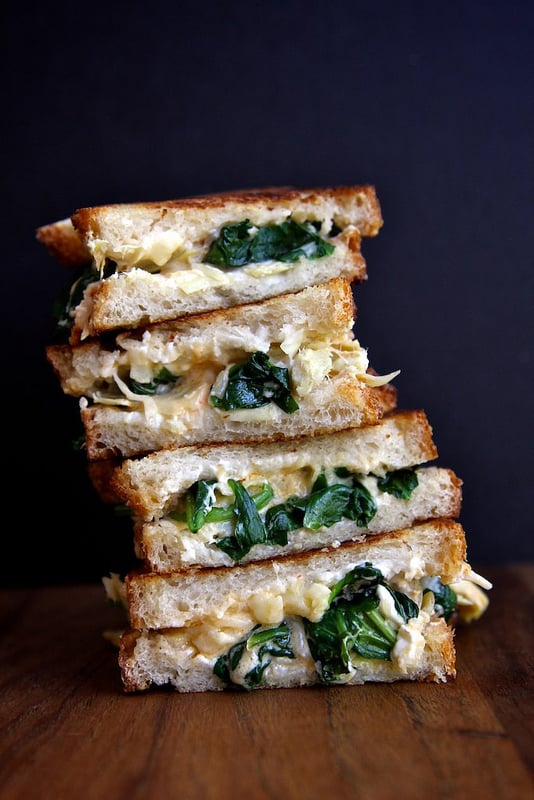 Yes, this spinach and artichoke grilled cheese sandwich [14] tastes exactly like the acclaimed cheesy dip.
Source: Joy the Baker [15]
Buffalo Ranch Chicken Grilled Cheese
We're fans of buffalo chicken and buffalo chicken dip, but have you ever tried it in a grilled cheese [16]? Hot sauce, ranch dressing, shredded chicken, and three types of cheese make for a very cheesy toastie, indeed.
Source: The Kitchen Life of a Navy Wife [17]
Roasted Strawberry, Brie, and Chocolate Grilled Cheese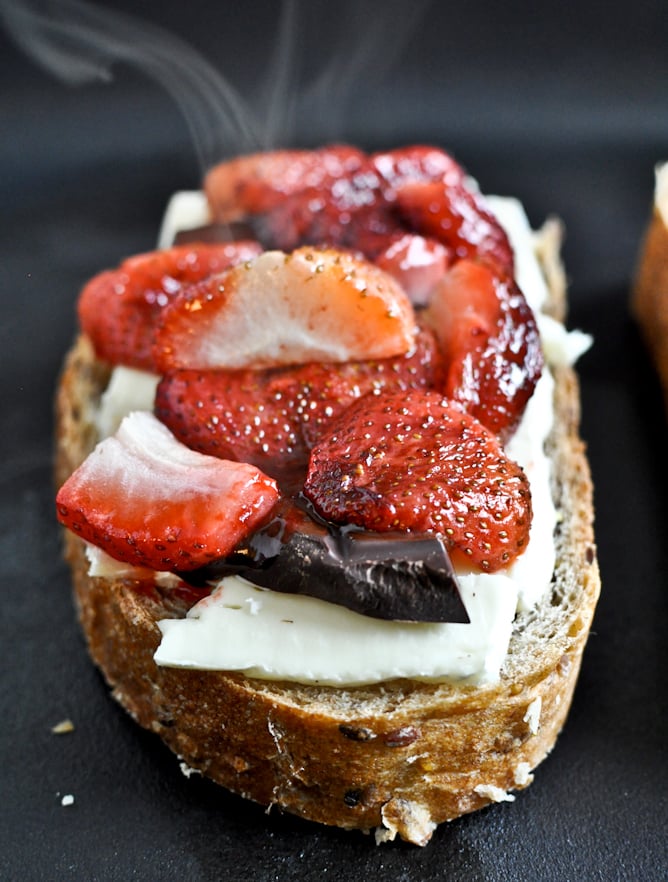 Strawberries dipped in melted chocolate is a divine treat, just as strawberries, bread, and brie is too. Why not put them all together in a gooey grilled cheese [18]? It just makes sense.
Source: How Sweet It Is [19]
Caramelized Apple Grilled Cheese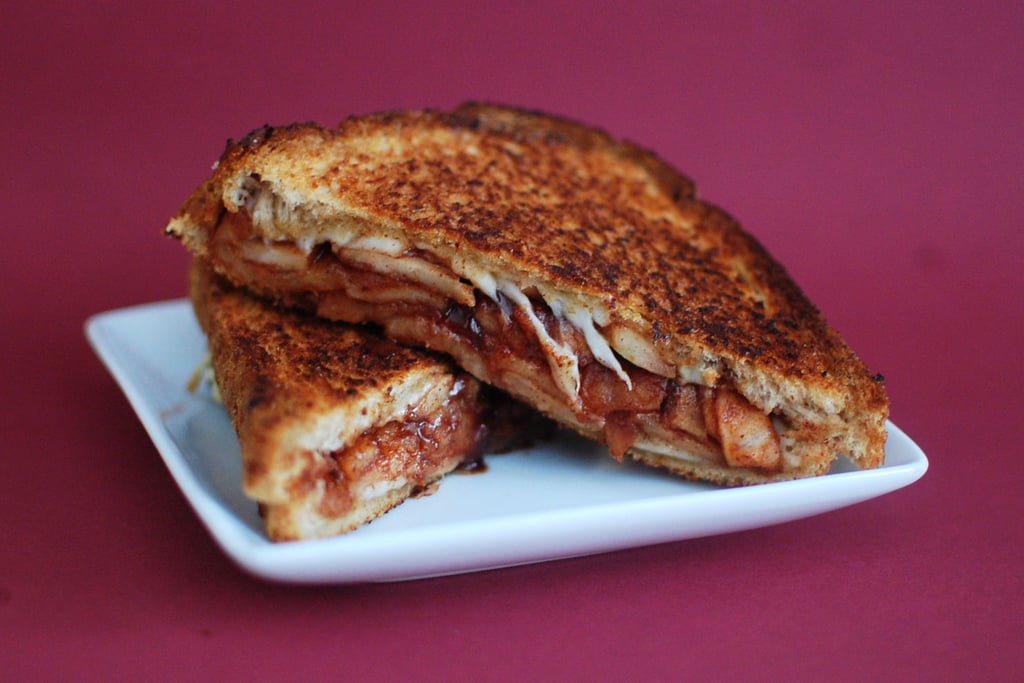 We've tried it and believe it; cheddar apple pie [20] is a good thing. When slaving away to make a homemade pie isn't happening, the next best thing is sizzling a caramelized apple grilled cheese [21].
Source: Beantown Baker [22]