Gaby Dalkin Interview
Entertaining Tips From Gaby Dalkin, Plus the Trend She's So Over
Like us on Facebook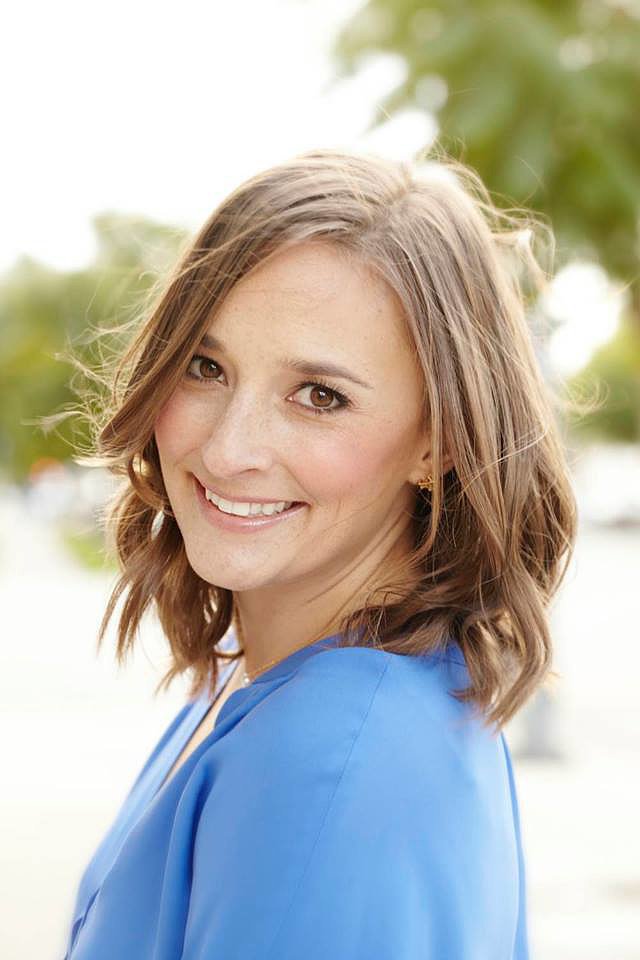 Source: Facebook user What's Gaby Cooking

Chef, cookbook author, and avocado aficionado What's Gaby Cooking's Gaby Dalkin is one of our go-to resources for crave-worthy, party-ready dishes. We caught up with Gaby to glean some of her entertaining tips and enticing recipes and to learn which food trend she's completely weary of.

POPSUGAR: What inspires your cooking?

Gaby Dalkin: It's definitely travel. I consider my kitchen to be the modern-day California-girl kitchen, so I spend a lot of time at markets; I travel all around California, and that definitely influences my cooking. I go on these really fun trips across the world, and so I get to bring back spices and flavors and different kinds of cooking to my kitchen, and then get to put my California spin on that.

PS: Can you give an example of a recipe inspired from a trip?

GD: One of the recipes I did for Twistos is the roasted red pepper dip. That has pomegranate molasses and a bunch of different seasonings in it, and that was inspired by a recent trip to Brazil. Brazil has the coolest spice markets, and there's so much flavor going into every dish, so I really wanted to bring that back into one of my recipes.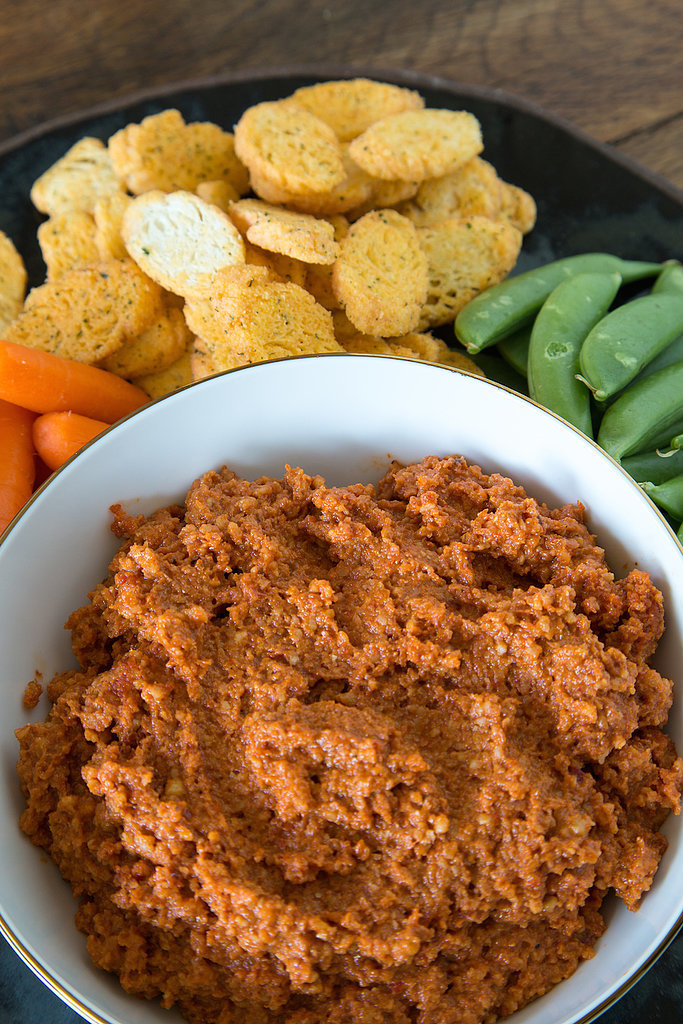 Source: What's Gaby Cooking

PS: What would you suggest keeping on hand for last-minute entertaining?

GD: I'm a huge fan of whipped goat cheese, and you can keep that on hand for up to a week. So if someone just pops over for cocktails or whatever, you could just put that out. I'm also really obsessed with stuffed Peppadew peppers; they're so easy to whip up, and they're another great thing to keep in the fridge, as they stay fresh for a couple of days and you can put them out as you're entertaining.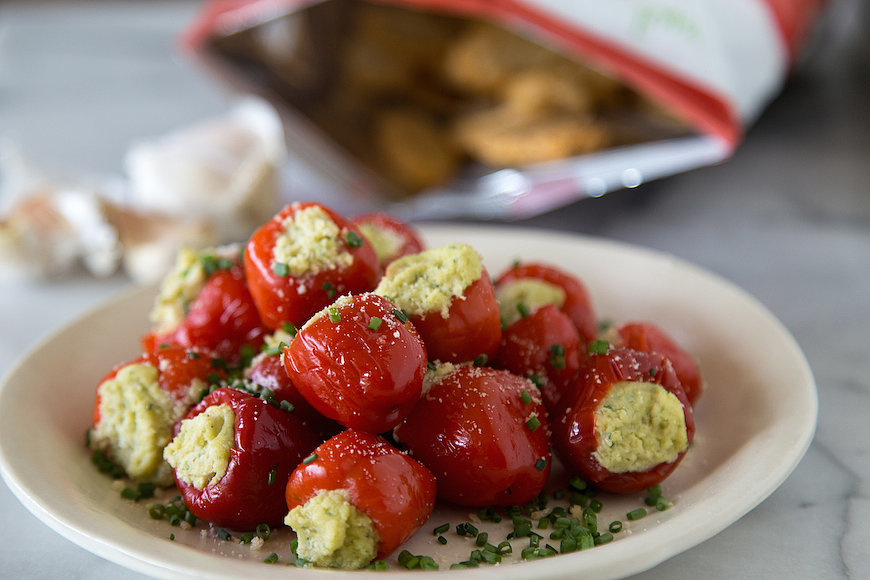 Source: What's Gaby Cooking

PS: Do you have any freezer staples?

GD: Well, my husband is obsessed with chicken fingers. He is, you know, a grown man who's obsessed with chicken fingers. One of the recipes I created is a Twistos Bruschetta breaded chicken fingers, and I make them in bulk and then freeze them so I can heat them up when he gets home for a snack or even dinner. They're one of my favorite recipes we did.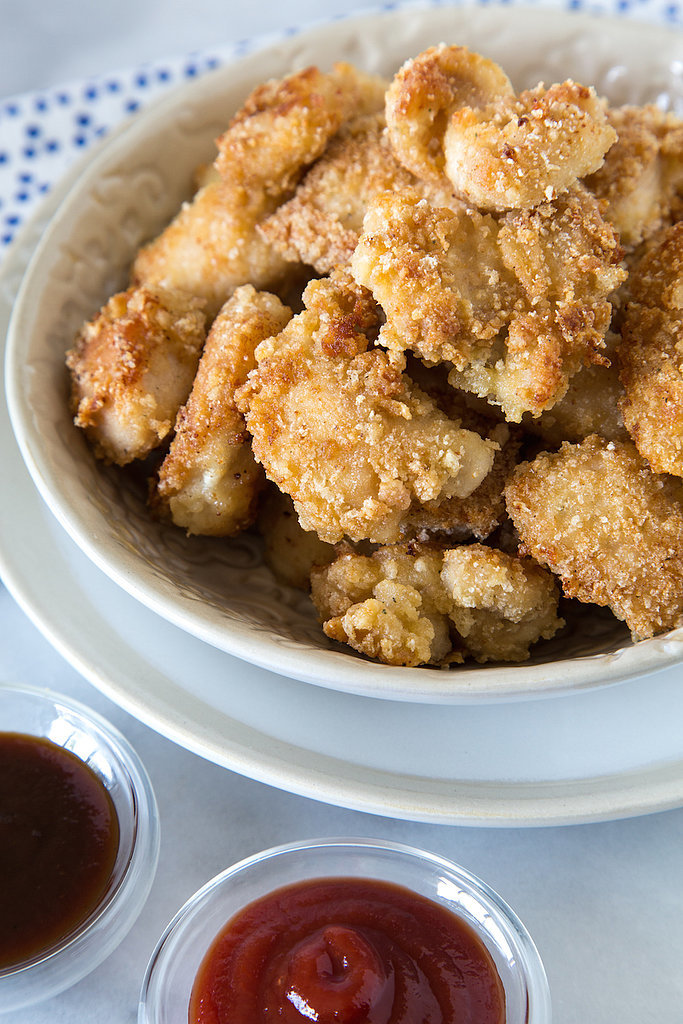 Source: What's Gaby Cooking

PS: What would you find in your picnic bag?

GD: I would definitely have Twistos, because you have to have something to eat with cheese and crudite and stuff like that; so I'd have an assortment of cheeses, maybe some Champagne, because I'm a Champagne enthusiast. If it's allowed to bring on a picnic, it's coming with me. And then, different kinds of bite-sized things that don't take a lot of assembly once you're there. The roasted red pepper dip would be a great one to bring on a picnic because it packs up really easily.

PS: It's no secret that you're pretty obsessed with avocados. What's your go-to avocado recipe from your cookbook, Absolutely Avocados?

GD: Guacamole without a doubt; I don't even have to think about it. I think any number of the guacamoles in my cookbook would go great with them; there's one with bacon and cotija that'd be pretty epic, as you're getting the saltiness from bacon and a little bit of the tang from the cotija.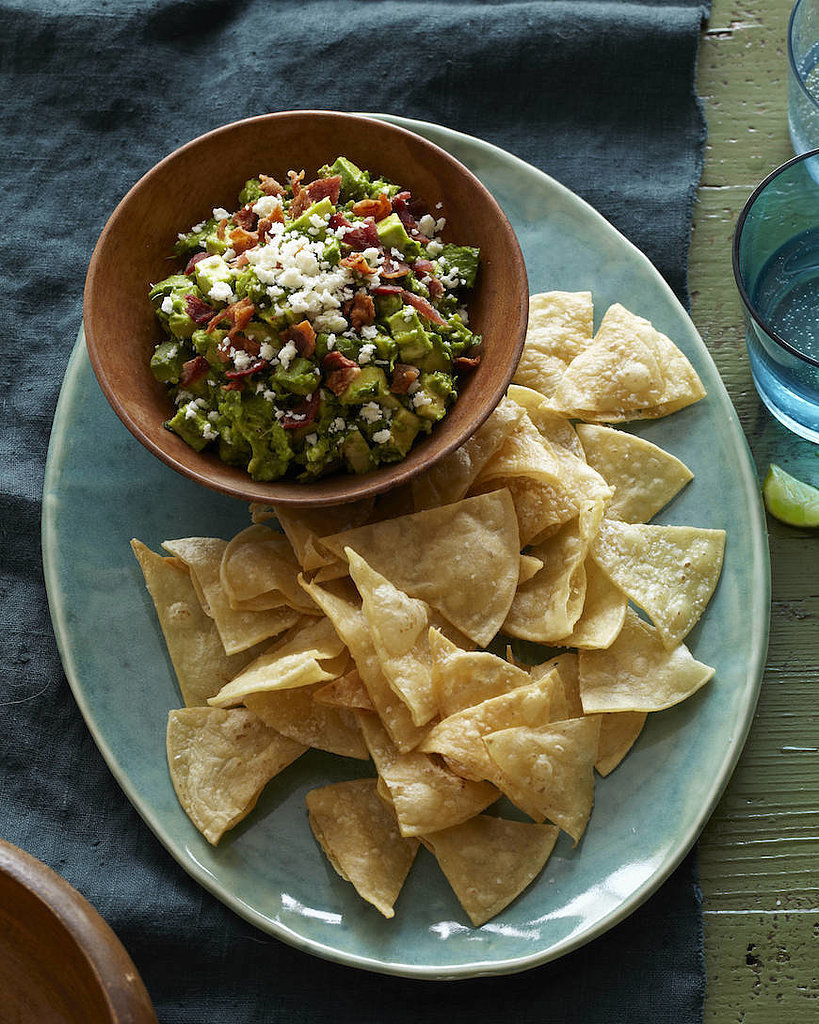 Source: Matt Armendariz for What's Gaby Cooking

PS: What are some other favorite recipes from your cookbook?

GD: If I'm being healthy, I'm going to go with the sweet potato burgers, because those are so good. And if I'm being decadent, oh goodness, probably the breakfast hash with avocados and chorizo; that would have to be my favorite of the week. But if you ask me next week, it's bound to change.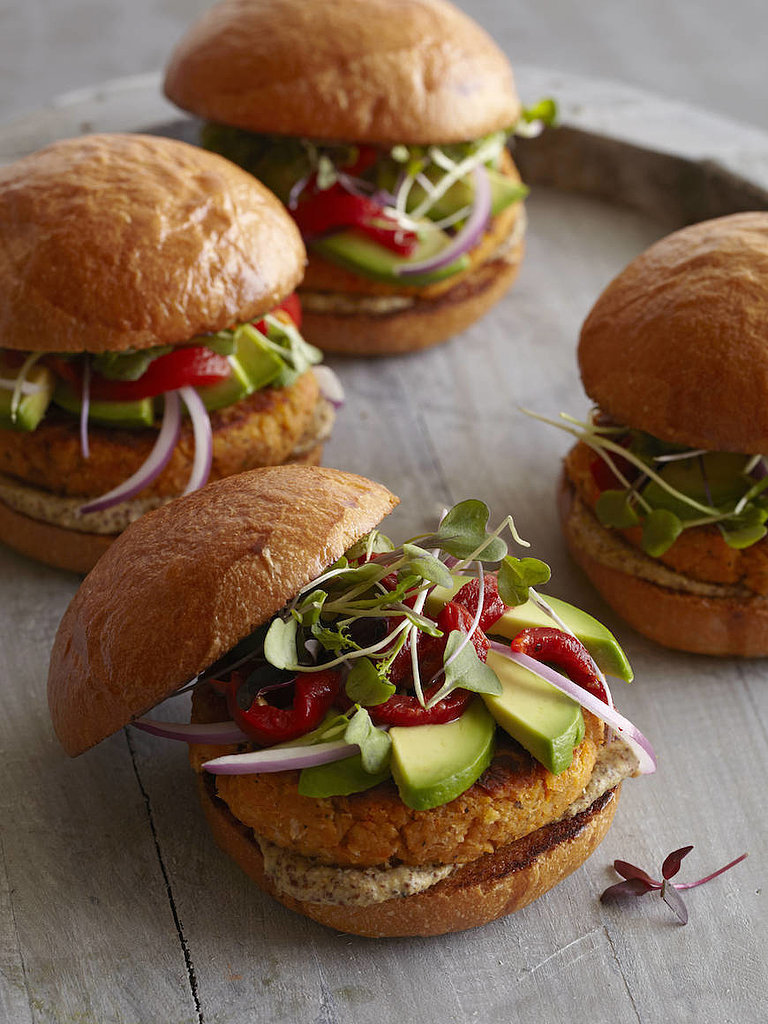 Source: Matt Armendariz for What's Gaby Cooking

PS: When you're developing recipes, do you look to food trends? Are they something that's important to you or not so much?

GD: Food trends are definitely important to me. I feel like global ingredients are such a big thing right now in the food world. So I usually try to incorporate something unique into my recipes to elevate them a little bit, to give them a spin, a bit of pizazz. I'm also really inspired by living in LA and being able to go to these farmers markets and restaurants and being fortunate enough to be able to experience some events like that.

PS: Are there any food trends you're ready to be over?

GD: I don't know if it's even really still a food trend, but cupcakes. I just can't get behind them. I'd much rather have a brownie or a cookie.

PS: What are you working on next?

GD: We are redesigning my website, rolling out a bunch of new features for whatsgabycooking.com, so I'm very pumped about that. I really want us to come out with an app in the next year or so; I really like working in the digital space.

PS: Do you think that might be something that'd be more tied to your site or to your cookbook?

GD: It would be something related to Absolutely Avocados; I love to joke with my editor that I'm ready to do Absolutely Avocados 2. The subtitle would be: everything I forgot to put in my first cookbook. He thinks I'm a little crazy, but I have a good time with it.

PS: Is there another ingredient you could give the Absolutely Avocados treatment to?

GD: I could probably do an entire cookbook on salsas and things to do with salsa. I grew up in Arizona, so I am a salsa aficionado/freak. I eat it all the time, all day, and I'm very picky about it, so I want to educate the world on salsa.

Front page image source: Matt Armendariz for What's Gaby Cooking, What's Gaby Cooking, Facebook user What's Gaby Cooking