Garlic, Onions, Mistletoe, Oh My!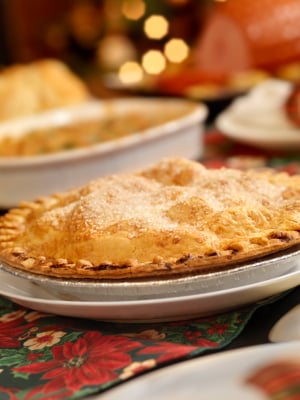 What's better than sharing the holidays with family and good friends? Sharing the holidays with family, good friends, and great food, of course! As festive soiree menus are coming together, and people are picking their favorite dish for the company potluck party, Scope wants to know what you'll be making this holiday season! And don't hold back the garlic or onions in this year's stuffing recipe, because Scope Dual-Blast will help fight the festive bad breath with unique technology that blasts away up to 98 percent of bad-breath germs and strong food odors (in other words, feel free to hang around under the mistletoe).
So tell us in the comment section, what will you be cooking up to warm up the holidays?