Get Your Grill On With Bacon-Wrapped Jalapeños
Recently my friend Jeffrey bragged about an amazing appetizer — cream-cheese-stuffed, bacon-wrapped grilled jalapeños — he had made for a party. Never one to be outdone, I decided immediately to make bacon-wrapped cheese-filled jalapeños that were better than his. After scouring the Internet for the perfect recipe, I chose one from Food Network because it incorporates sun-dried tomatoes and fresh basil in the cream cheese mixture.
The resulting appetizer is wildly delicious, intensely spicy, and downright addictive. The most difficult part is removing the seeds from the jalapeños without cutting the entire pepper in half. For best results I recommend using a sharp paring knife and small spoon. To look at the recipe,
.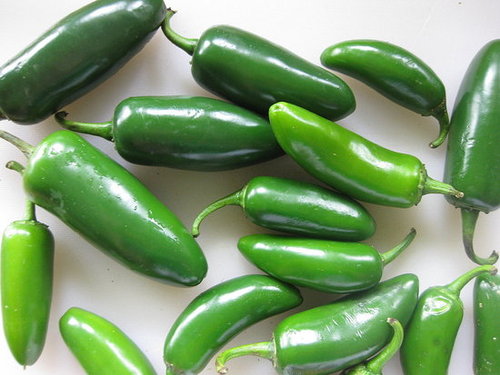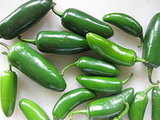 Ingredients
12 ounces cream cheese at room temperature
2 cloves chopped garlic
3/4 cup grated Monterey jack cheese
1/4 cup finely chopped sun-dried tomatoes
2 tablespoons chopped fresh basil leaves
Pinch salt, fresh cracked pepper
16 jalapeño peppers (larger than average size will make them easier to stuff)
8-16 slices of bacon* (depends on the size of your peppers)
Skewers, soaked in cold water for at least 30 minutes
Directions
Preheat the grill.
Mix the cream cheese with chopped garlic, Monterey jack, sun-dried tomatoes, and basil. Season with salt and pepper. Mix until mixture is soft and manageable.
Slice each jalapeno lengthwise on one side, being careful not to cut the jalapeno in half. Remove the seeds if you don't think your friends can handle the heat, otherwise leave them if desired. Depending on your pepper, you may have to slice around the stem of the pepper to create a manageable opening to squeeze the filling in.
With a small spoon, scoop a liberal amount of the cream cheese mixture into each jalapeño. Be careful not to overfill as the filling may spurt out during cooking.
Wrap each pepper with a strip of bacon, securing the opening in the pepper. Secure the bacon with a skewer.
Barbecue the peppers until they're lightly roasted, or until the bacon is fully cooked. Enjoy!
Makes 16.
*For a vegetarian variation, wrap the jalapeños in a basil leaf.
Information
Category

Appetizers, Finger Foods