Go to Bat For Save the Children and Enter to Win a Frigidaire Affinity® Washer and Dryer!
Frig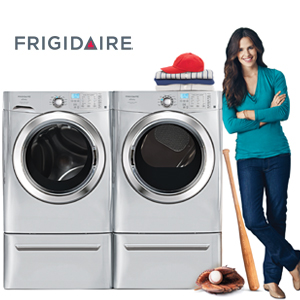 idaire and Jennifer Garner want you to take a stand for your kids' future by joining the Stain Games. So dust off your bat and start perfecting your swing! By participating in this virtual baseball game, you'll not only raise support for Save the Children via Frigidaire's generous donations ($500,000 committed to the cause!), but you'll also be entered for a chance to win a Frigidaire Affinity Washer and Dryer — now that's efficient!
For more info on this amazing program, be sure to check out Frigidaire's website here. Happy batting!