Go to Bat For Save the Children and Enter to Win a Frigidaire Affinity® Washer and Dryer!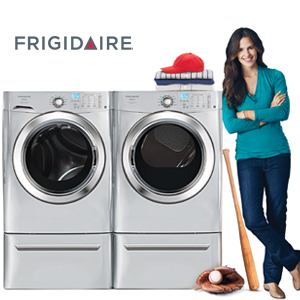 Batter up! Frigidaire wants you to step up to the plate, take a virtual swing, and hit the ball out of the park for a great cause!
Jennifer Garner and Frigidaire are teaming up to launch the Stain Games, an interactive intiative created to support Save the Children's US programs. Each time someone steps up to "bat," Frigidaire will make a donation; the farther you hit the ball, the more funds it'll contribute. Additionally, every person who participates will automatically be entered to win a Frigidaire Affinity Washer and Dryer, which will make cleaning your kids' clothes after a real-life baseball game, efficient and pain free. Good luck!!