Go Green! Fashion Your Own Chip Clips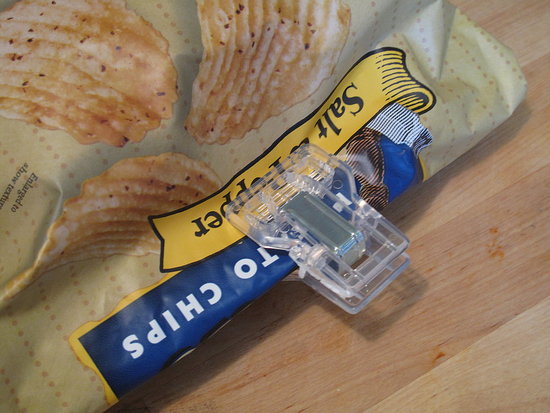 Ever since Party suggested using wine bottles as darling water holders, I've been wanting to share an eco-friendly tip of my own. If you're like me, you've got a surplus of plastic clamped clothes hangers sitting in your closet. I often return hangers to the dry cleaners, as a way to recycle them — but I save the ones with clamps, and turn them into chip clips.

It's beyond easy: carefully twist the clips off (or, if they're soft plastic, you can remove them with a sharp knife), and you've got a useful (and completely free!) clip for chips or anything else that needs preserving in your pantry. Have you ever done this before? What other upcycling or eco-friendly tips do you have for keeping a green kitchen?