Grilled Cheese Day [1] is Sunday and so we're celebrating grilled cheese sandwiches [2] and all their melty goodness this week . To get you in the mood, I've round up a bunch of my favorite grilled cheese recipes. To take a look at them — warning, they may make you hungry! — click on the start button.
Mozzarella Grilled Cheese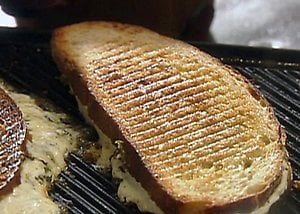 Thick slices of fresh mozzarella — the ultimate melting cheese — is smooshed between two pieces of sourdough in this grilled cheese sandwich [3] flavored with basil pesto.
Grilled Ham and Cheese Waffle Sandwiches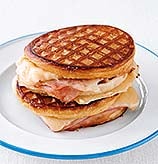 For a breakfast variation, try this grilled ham and cheese waffle sandwich [4]. It's great with Eggos or homemade waffles.
Sautéed Jalapeño and Aged Jack Grilled Cheese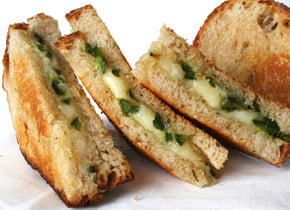 If you like your grilled cheeses to pack some heat, whip up a batch of these sautéed jalapeño and aged jack grilled cheese [5] sandwiches. For extra spice, use aged pepper jack cheese.
Smoked Salmon and Gruyere Grilled Cheese Sandwich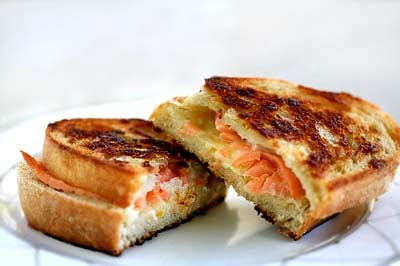 Flakey delicate smoked salmon pairs perfectly with oozing gruyere and perserved lemons in this gourmet grilled cheese [6].
Grilled Cheddar, Tomato and Bacon Sandwiches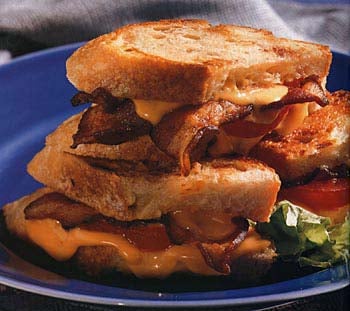 Instead of brushing the outside of the sandwich with butter, this recipe [7] recommends using mayonnaise to make a nice, crisp crust and beautiful, golden color.
Three-Cheese Grilled Cheese Sandwiches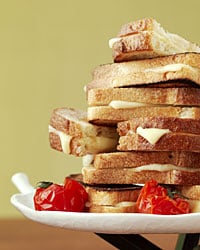 Not into fancy accompaniments? Then this purist, three cheese [8] — gruyère, fontina and mozzarella — grilled cheese is for you.
Grilled Ham, Brie, and Blue Cheese Sandwiches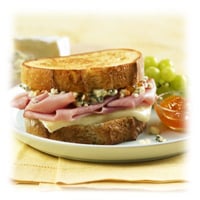 An interesting combination, this sandwich brings [9] together tangy blue cheese and creamy brie. A generous slather of apricot jam adds depth.
Grilled Cheese and Pear Sandwiches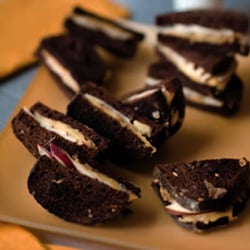 These grilled Gouda and pear sandwiches on pumpernickel [10] are perfectly scrumptious for entertaining.
Grilled Cheese Sandwich Sticks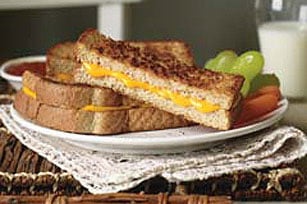 Got lil [11] ones? Make them these easy-to-eat, classic grilled cheese sandwiches [12].
Grilled Cheese With Onion Jam, Talleggio, and Escarole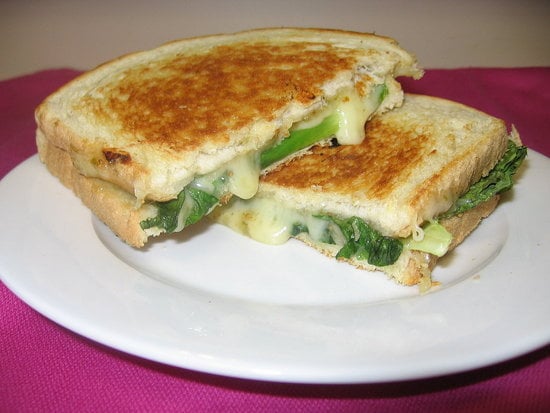 For a tasty, grown-up variation, try this grilled cheese [13]. The onion jam and creamy talleggio balance out the bitterness of the escarole.