The warm weather and long days means it's time to dust off the grill and start sizzling up the good stuff. The grill can be used for more than main-course meats — get a party started by serving these killer grilled appetizers hot off the grill. Whether they're stuffed with rich cheeses or wrapped in savory bacon, these apps are bound to be crowd-pleasers. What's your favorite appetizer to grill?
Jalapeño Poppers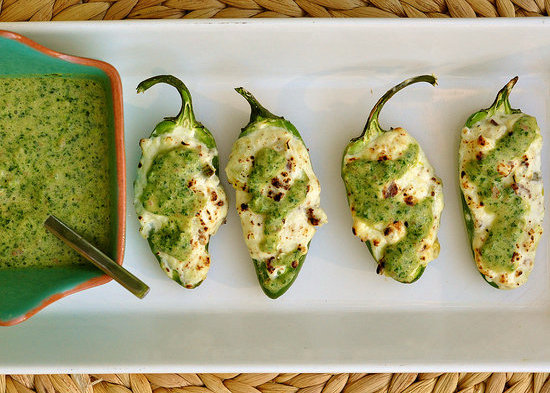 Stuffed with bacon, cream cheese, and jalapeño, these grilled jalapeño poppers [1] will rile up a crowd with their rich, spicy flavors.
Grilled Clams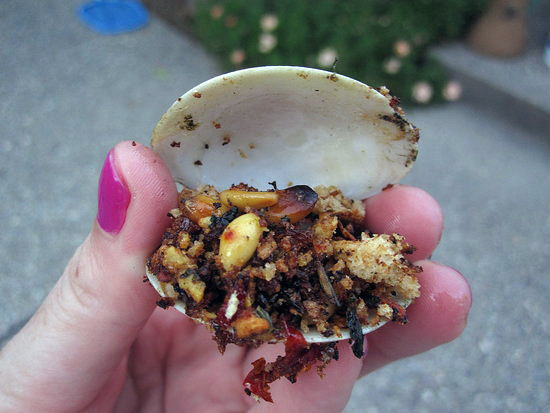 Even those finicky about shellfish will gladly munch on grilled clams [2], which are filled with bread crumbs, garlic, tomato, and pine nuts.
Pancetta-Wrapped Peaches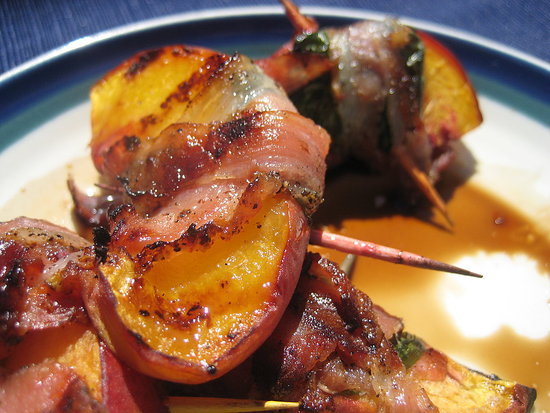 Simple yet Summer-appropriate, pancetta-wrapped peaches [3] offer a satisfying start to a Summer party with tangy, smoky, and sweet flavors.
Bacon-Wrapped Shrimp and Nectarines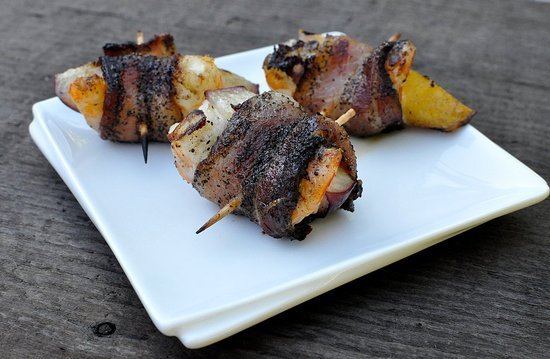 Similarly, pretty much anything wrapped in bacon will be a crowd-pleaser, and these bacon-wrapped shrimp and nectarines [4] look and taste decadent, yet the recipe only contains those three ingredients!
Pancetta-Wrapped Asparagus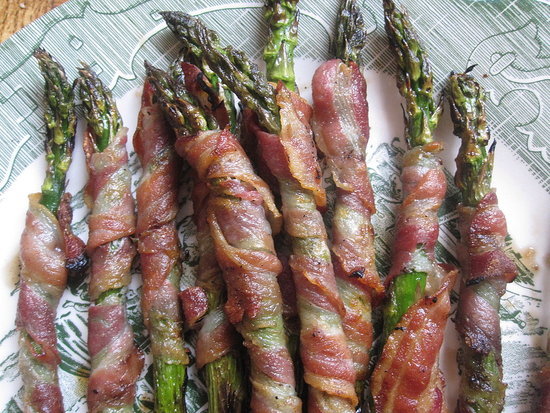 Get those veggies on the grill by making grilled pancetta-wrapped asparagus [5]. Your guests will gladly gobble their veggies up and beg for seconds!
Bacon-Wrapped Jalapeños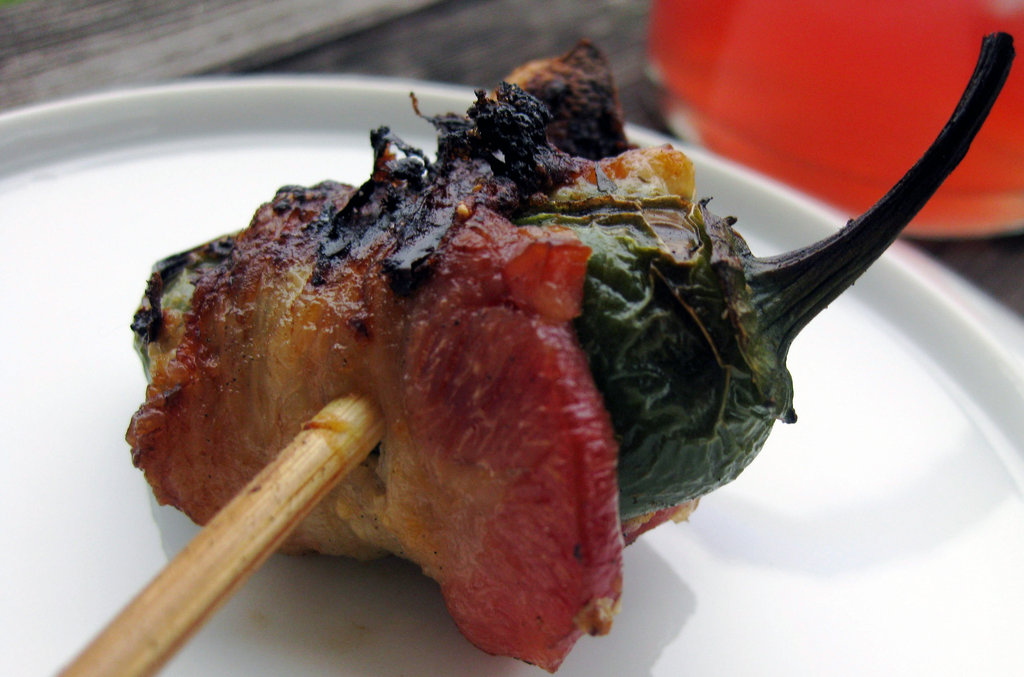 Precious bite-sized apps that burst with spicy, salty flavor, bacon-wrapped jalapeños [6] have a secret cream cheese surprise inside.
Provoleta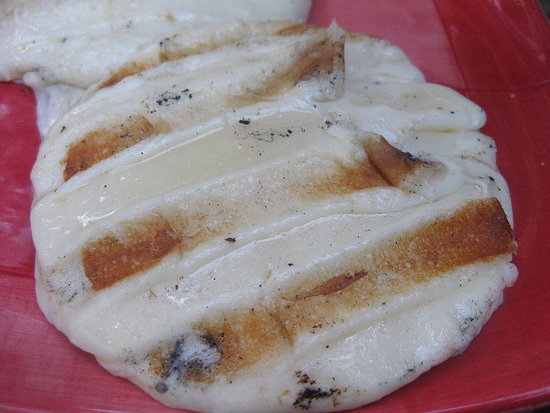 Originating in Argentina, Provoleta, or grilled provolone cheese [7], can be served with charred bread and nduja [8], a spreadable salami.
Mobile-Style Oysters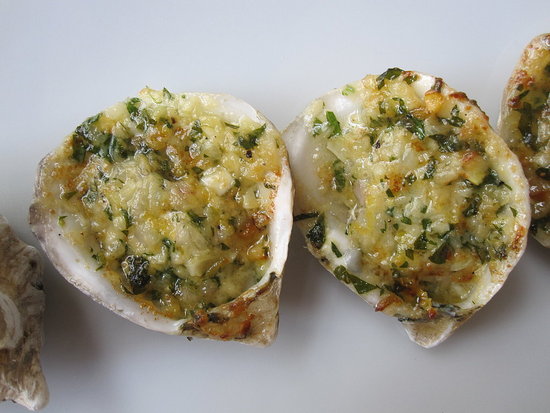 A traditional Southern dish from Alabama, these Mobile-style grilled oysters [9] are stuffed with rich flavors from parmesan, garlic, lemon, and Tabasco.