During Summer, it's instinctive to throw burgers [1] and meats [2] on the barbecue, but don't overlook dessert: tickling sweet baked goods or fruit over an open flame only offers more smoky complexity and a chance for sugars to caramelize deeper. Check out six desserts we can't grill enough of right now.
Grilled Watermelon Salad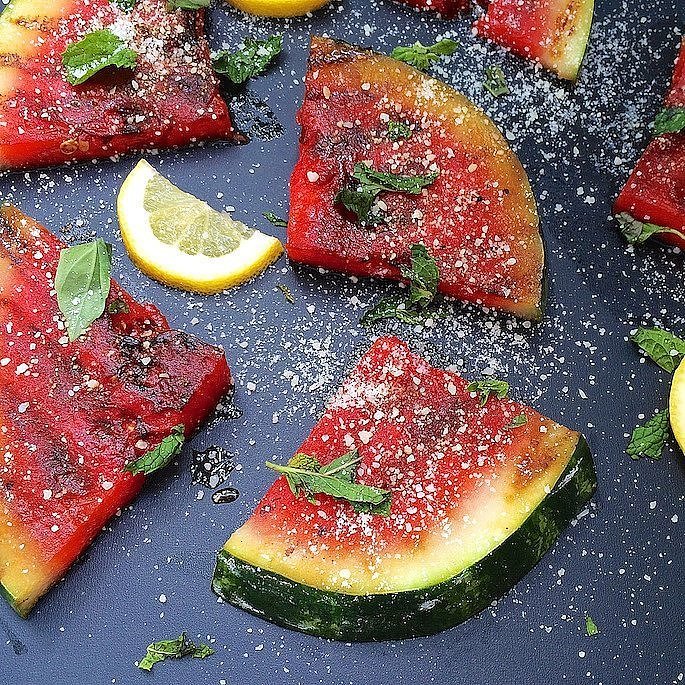 Served as an appetizer or dessert, a grilled watermelon salad [3] is the perfect thirst-quencher for Summer.
Grilled Pound Cake With Rose Whipped Cream, Pistachios, and Cherries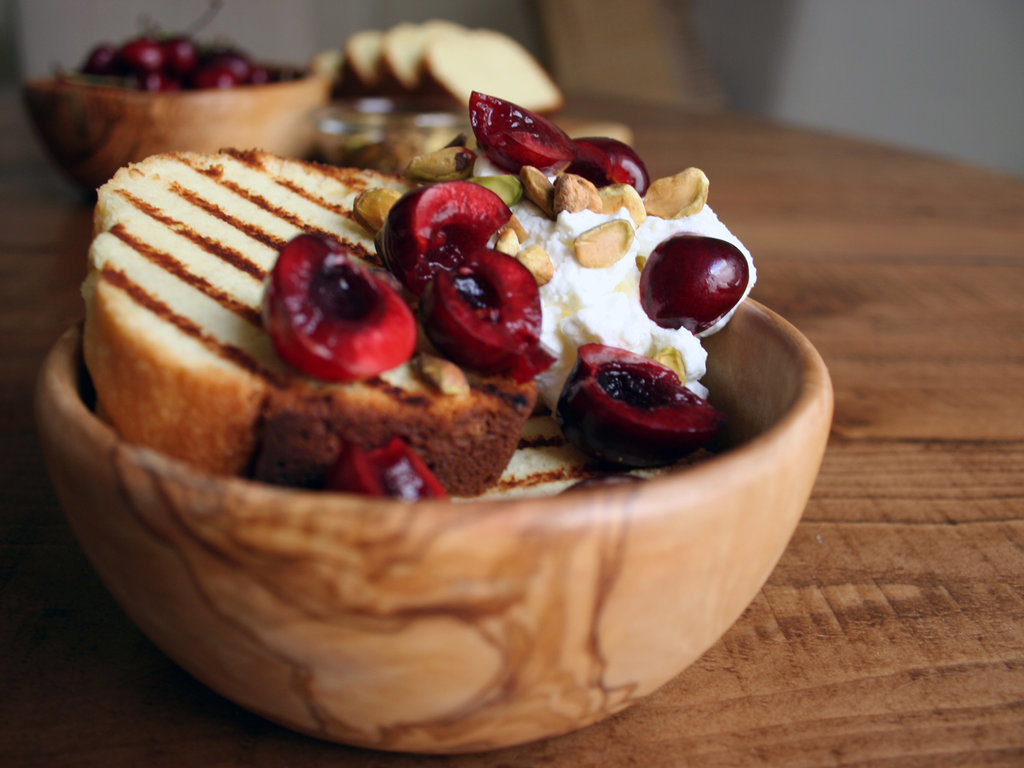 If you think pound cake is addictive, you ought to try grilled pound cake: charring transforms the buttery cake into a warm, smoky treat that pairs well with whipped cream and fresh fruit. Try this Middle Eastern take [4] on the dessert, made with rose-water whipped cream, pistachios, and fresh, pitted cherries.
Fruit Kebabs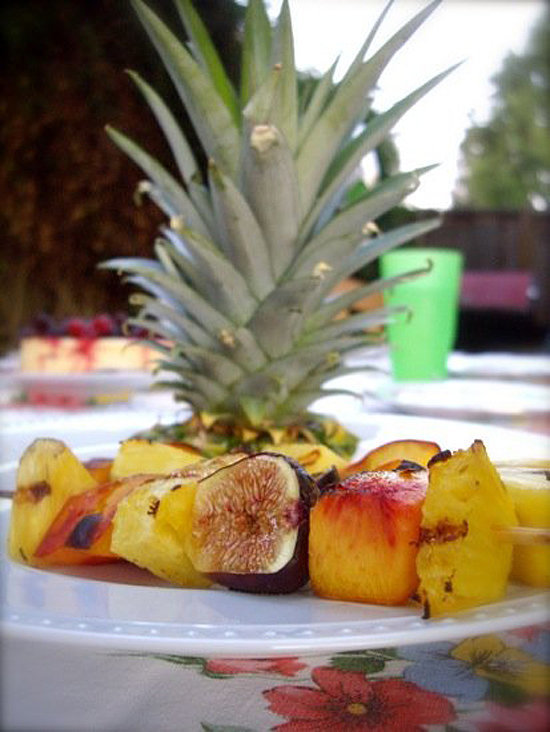 Fruit-studded skewers [5] are just as fun to eat as their savory counterparts. Alternate bite-size pieces of pineapple, nectarines, and figs, sweetened ever so slightly with brown sugar.
Sweet Pizza With Strawberries and Chocolate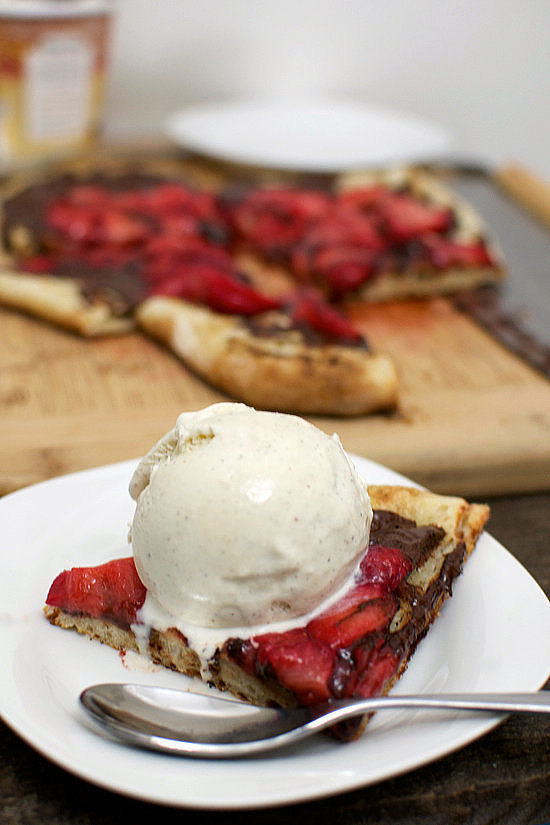 If you're already making grilled savory pies [6], why not finish things off with a dessert pizza [7]? This one's topped with softened strawberries and melted chocolate.
Grilled Nectarines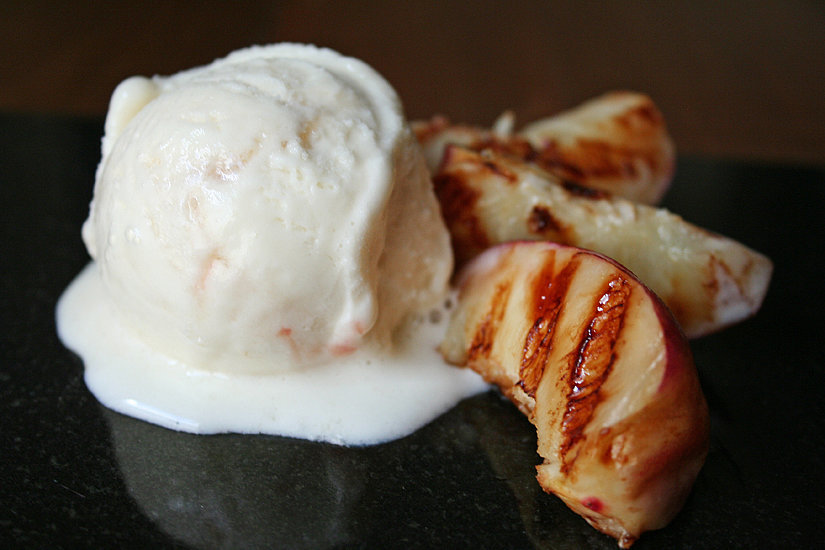 Highlight the sweetness of nectarines [8] by throwing them on the grill. Add extra refreshment with a scoop of Greek frozen yogurt.
Grilled Bananas Foster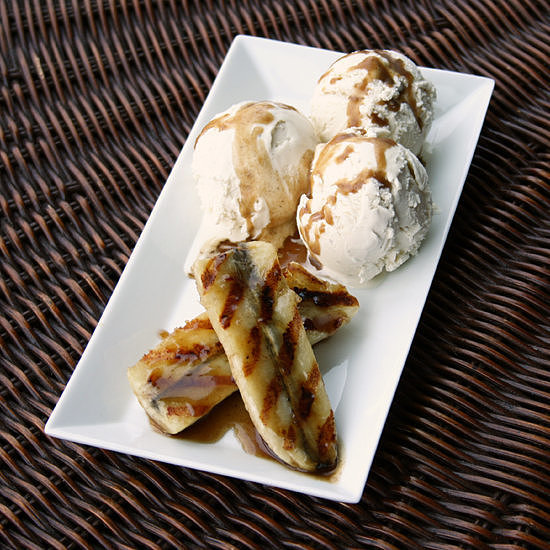 Bananas foster is a traditional Creole dessert that's been around for more than 60 years, but we gave it a contemporary twist by throwing the bananas onto an open flame [9].
Pin It!