Grilled Fruit Recipe
Throw Some Fruit on the Barbie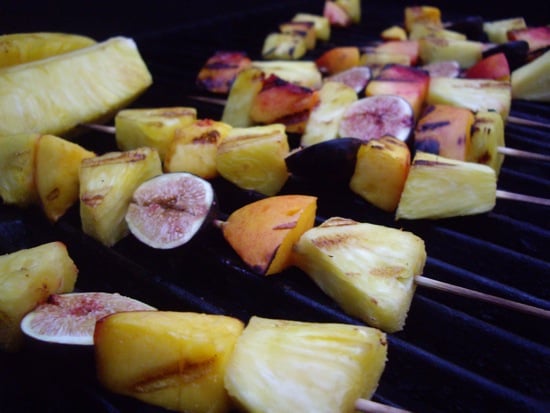 I've always loved barbecued fruit, such as grilled pineapples and peaches. So for a recent dinner party, I fused shish-kebab style skewers with fruit to create a warm, juicy dessert! I used figs, nectarines, and pineapple, but other fruit such as apricots, mangoes, and cantaloupe would be equally delicious. As the fruit grills, the natural sugar caramelizes, enhancing the sweetness and creating perfect grill marks.
My guests gobbled up all of the kebabs. They were such a hit that my next gathering is going to be a three-course skewered meal!
I'll start with Party's Caprese skewers, follow with a simple meat and veggie kebab, and finish with these scrumptious fruit kebabs! To throw a little fruit of your own on the barbie,
.