Pop into any beach bar along the southern coast of Spain and you'll find sardines on the menu. Fresh-caught sardines are a delicacy native to the region where they're served grilled, seasoned only with chunky salt crystals. Recently, I attended a barbecue where a Spaniard taught me how to make sardines. Read on for the procedure.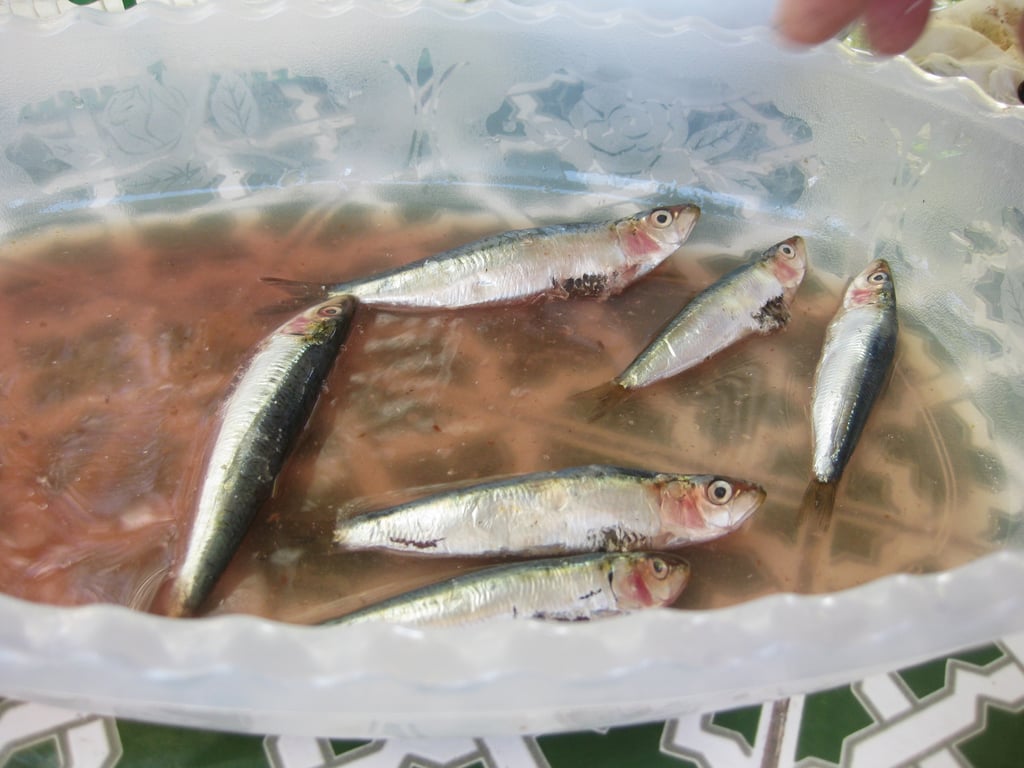 The sardines are kept in a bath of ocean water. This helps provide a fresh seaside taste to the fish.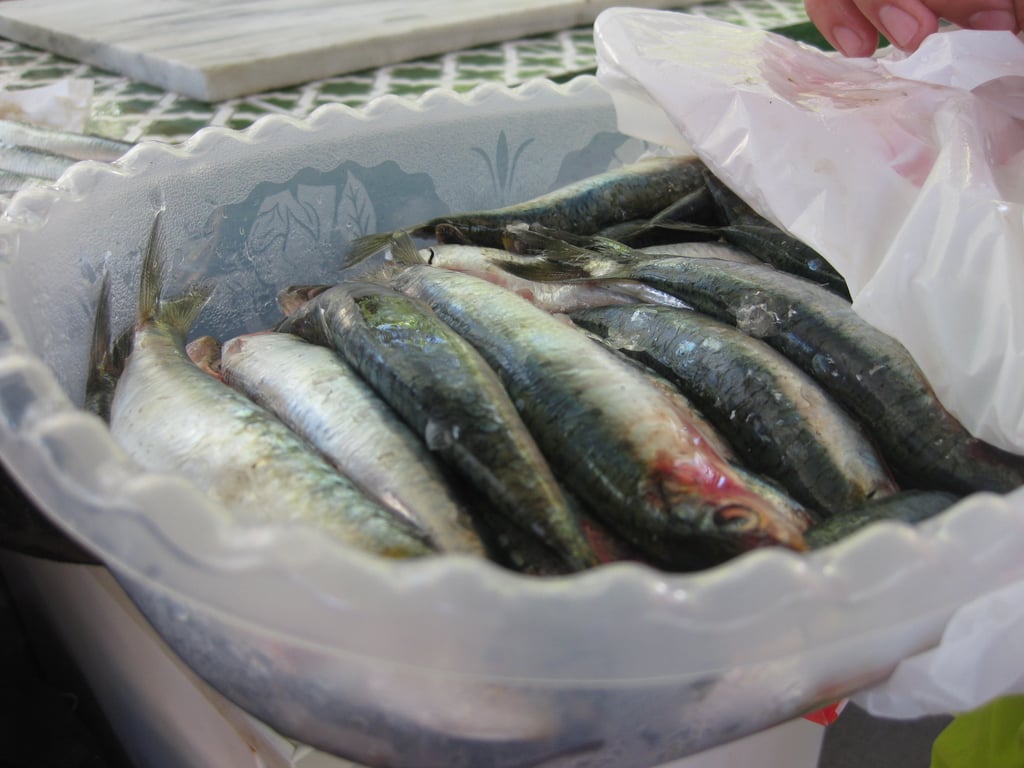 Be sure to get a large quantity of sardines. These babies are addictive and a serving is about four sardines.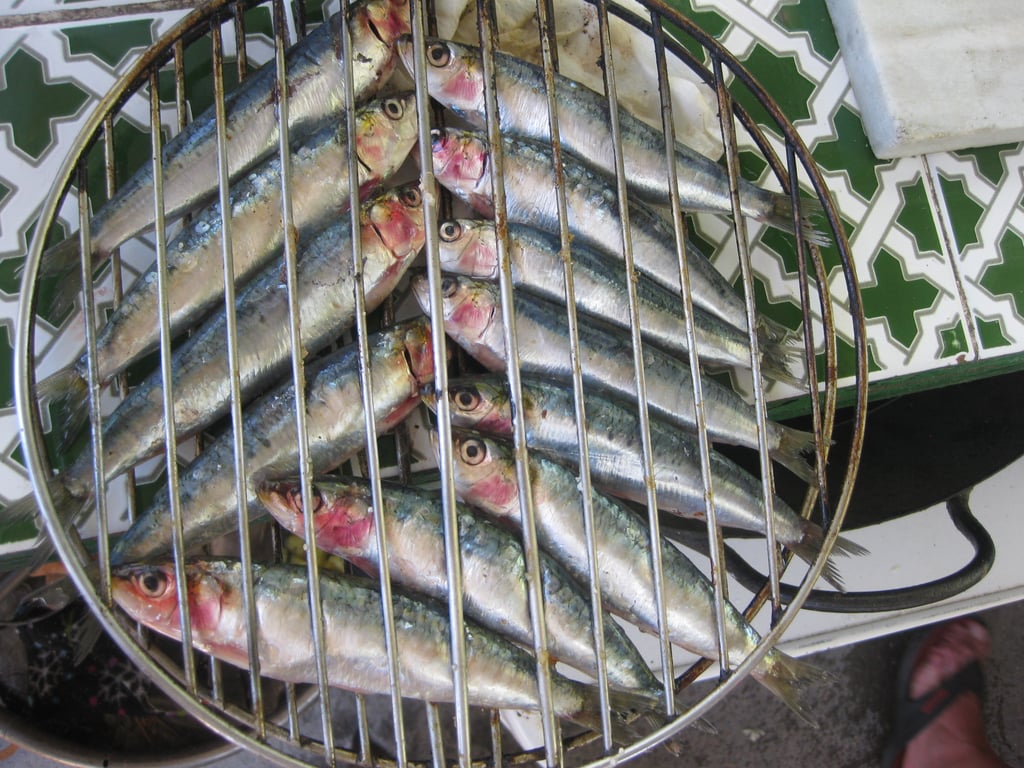 To grill the sardines, place them in a fish grilling basket. On the beaches of Malaga the sardines are grilled upright on sticks that are stuck in the sand.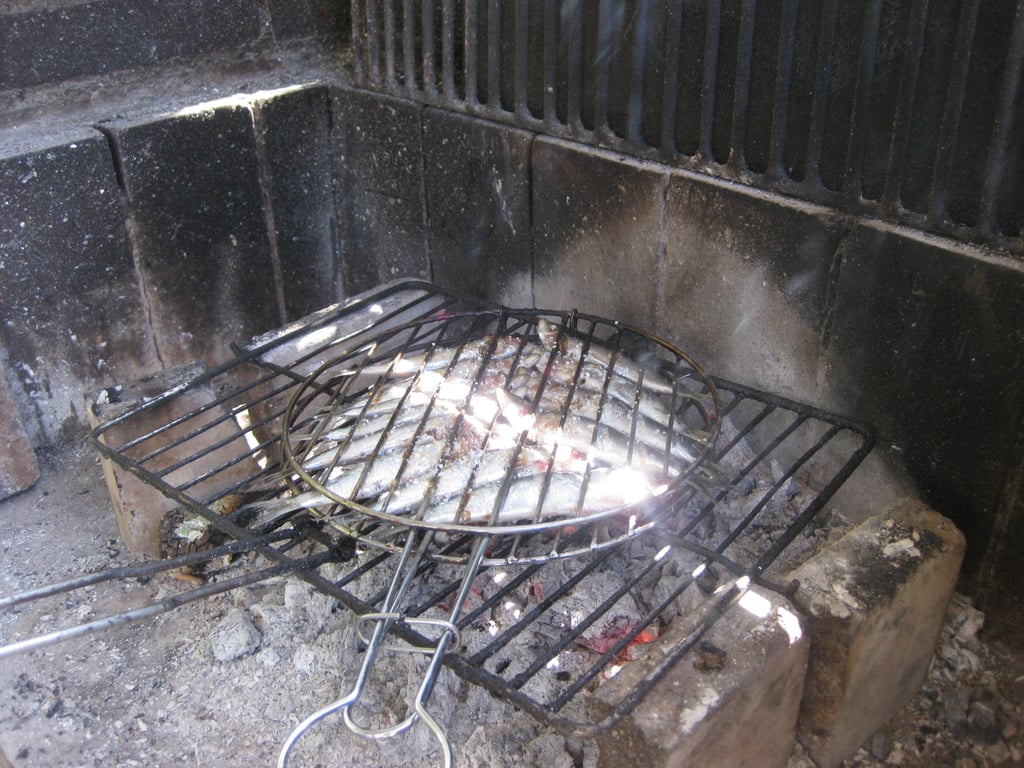 Place the grill basket directly over the heat.
Season generously with sea salt. When you sprinkle the sardines with the crystals, the fire sparks up.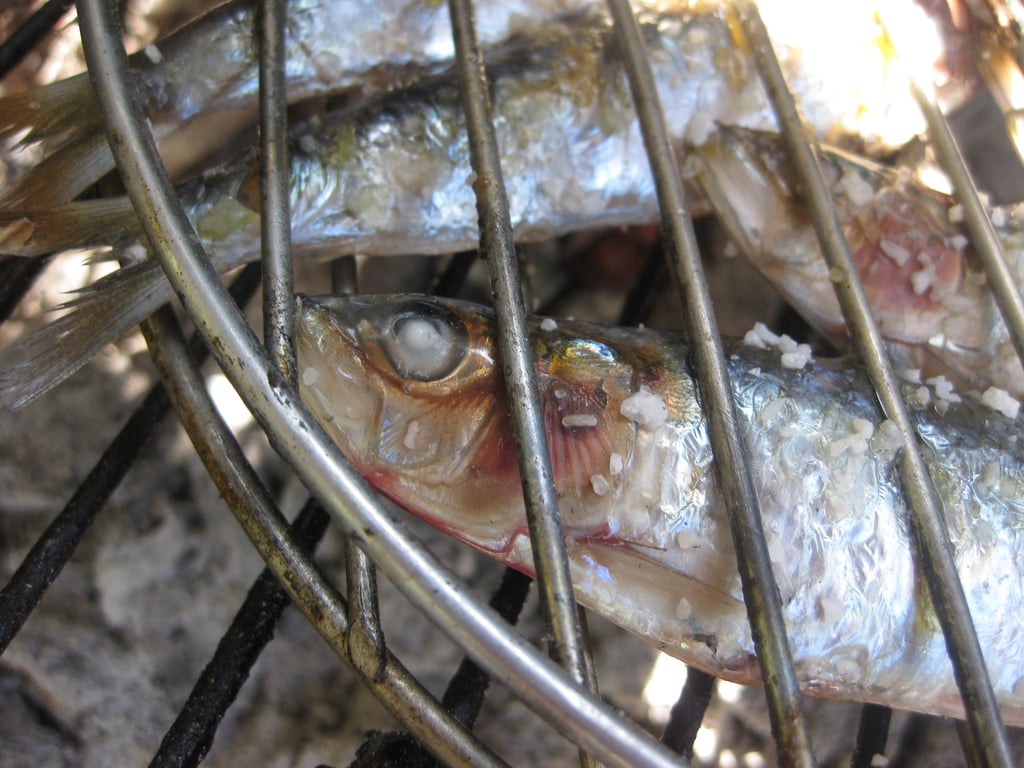 Grill the sardines for two to three minutes per side. The fish is fully cooked when the eyes turn a glossy white.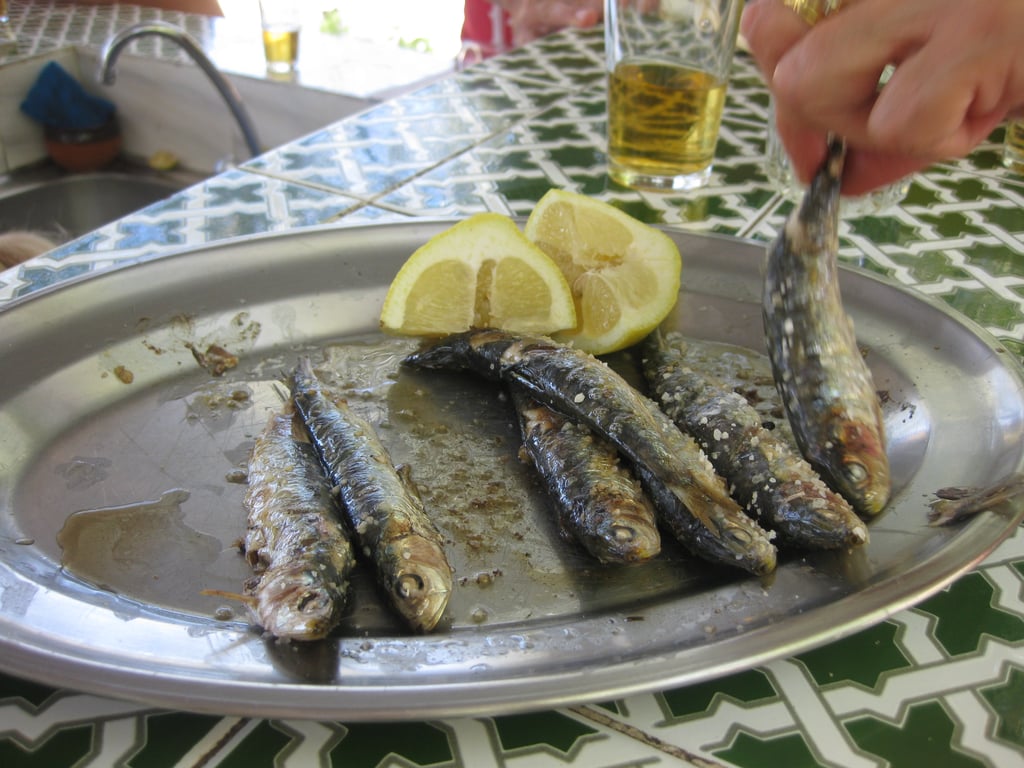 Serve with a splash of lemon juice and a cold beer. To enjoy, pull pieces of the fish's flesh off with your fingers. Eat the meat underneath. Discard the bone, head, and guts.