Why shouldn't his cake be just as involved? A Southern tradition, groom's cakes [1] can be just as elaborate as the wedding [2] cake. The main departure from a traditional wedding cake is that the design is typically more whimsical, and many reflect the groom's personality or hobbies. From Lord of the Rings to food themes, this roundup includes a variety of themes; we bet you'll find something for your guy that's full of personality.
— Additional reporting by Nicole Perry
Source: Gage Blake Photography [3], Cassie Jones Photography [4], Hazelnut Photography [5] via Style Me Pretty [6], Instagram user southernwedding [7]
Bag End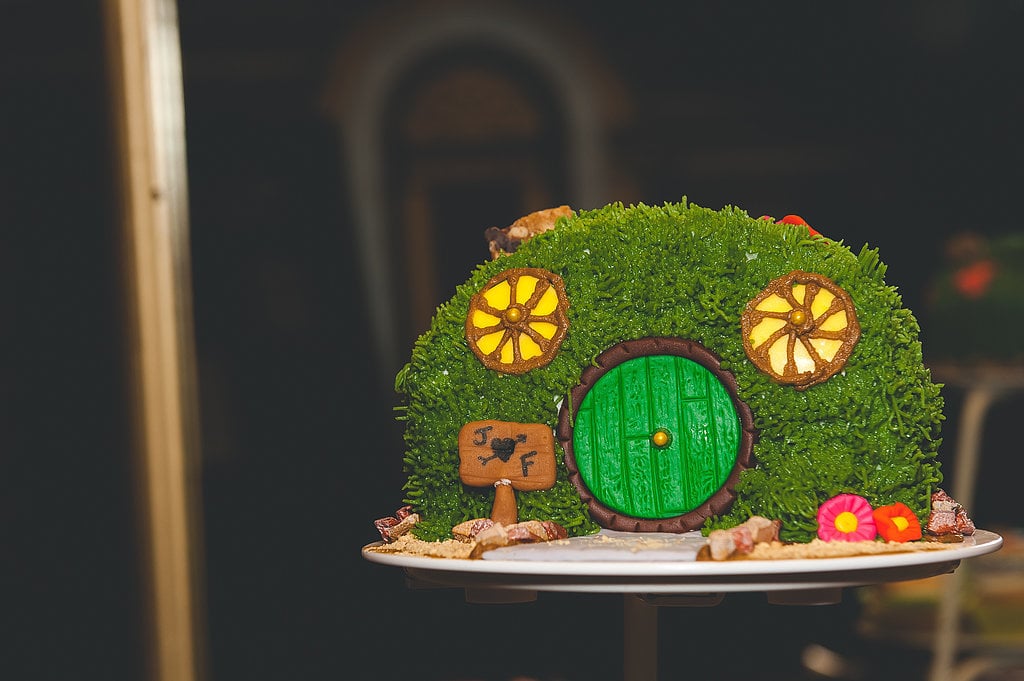 This Bag End cake would be the perfect treat for a Lord of the Rings-obsessed groom.
Whiskey and Doughnuts
We have a feeling this "cake" was a real crowd-pleaser.
Pac-Man Layer Cake
We've seen a few Pac-Man cakes before, but this one is the right mix of simple and sweet.
A Fisherman's Dream
If his ideal Saturday is spent fishing, consider a cake like this one.
Cubs Cake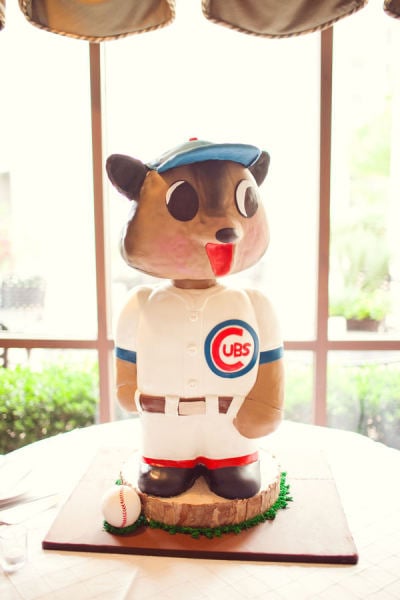 Mascot cakes have the potential to be kitschy, but the vintage feel of this one makes it wedding [8] appropriate.
Source: Taylor Lord Photography [9] via Style Me Pretty [10]
A Cyclist's Dream
Handles take center stage when it comes to this creative bike cake.
Tee Off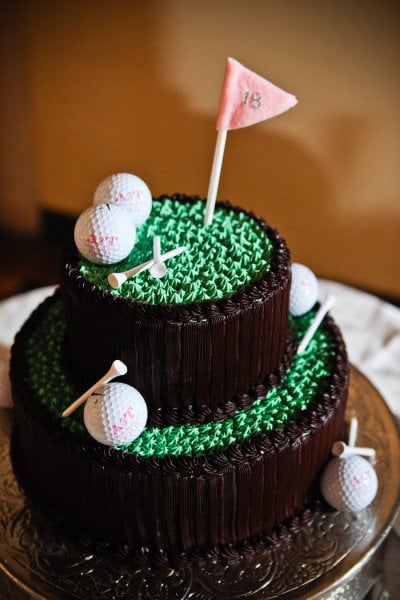 He'll have no trouble making a hole in one on his wedding [11] day thanks to this cake.
Source: Brooke Roberts Photography [12] via Style Me Pretty [13]
LSU Love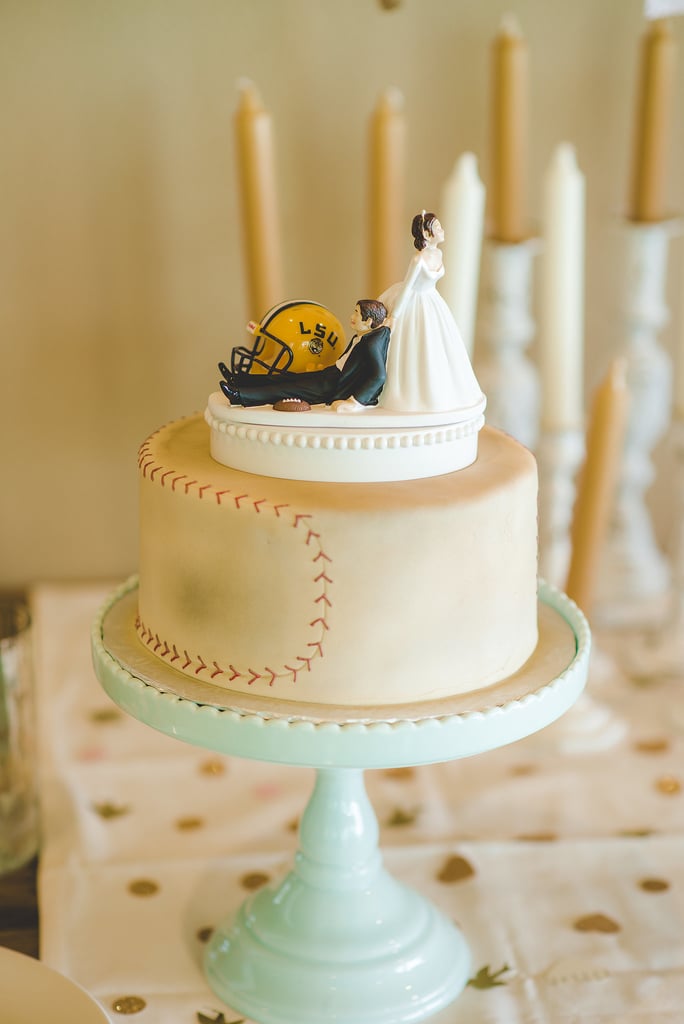 This isn't your traditional bride and groom topper, but then again, bride and groom toppers aren't a traditional component of groom cakes.
The Hunt Is Over
We love a good pun, and this one is perfect for the guy who hunts as a hobby.
Chuck Taylors
This is one shoe cake we can get behind.
NES
Keep it old school with this throwback NES cake.
Pizza
This hyperrealistic pizza cake even comes in a box.
Meet Me in St. Louis
This lucky groom got a completely edible cake inspired by his love of all things St. Louis.
Kiss the Frog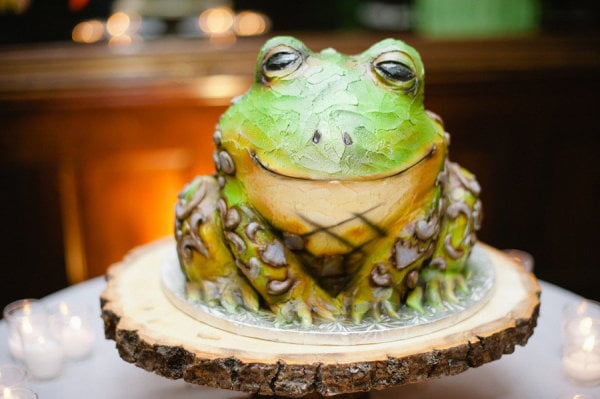 Is it just us, or does this cake predict a fairy-tale ending?
Source: Hazelnut Photography [14] via Style Me Pretty [15]
Super Mario Man
The fun groom's cake beside a wedding [16] cake is a quirky touch without sacrificing the traditional white cake.
Trail Treat
From the squirrels to the rocks to the furry companion, there are so many details on this hiking-themed cake.
A Cook's Cake
What better way for a meat-lover to celebrate his wedding [17] than with a steak cake?
Call of Duty
If he's borderline-addicted to Call of Duty, this is the cake for him.
Lego Man
Embrace his inner child with a Lego cake.
Polo Cake
Part ombré cake, part nod to his uniform of choice, this polo cake is an unexpected fusion of themes.
PBR
Like sports-team cakes, another popular theme is beer.
Beehive
We're sweet on this beehive cake.
At-At Walker
Many a groom would be floored by this realistic Star Wars-themed cake.