Stop everything, because the greatest day of the year is upon us. There's only one way to celebrate the upcoming Cinco de Mayo holiday: guacamole. Consider this roundup our ode to the creamy, tasty dip that has made every party all the better. Click on for basic recipes, spicy spins, and everything in between. Did someone say "guacalicious"?
— Additional reporting by Macy Williams and Anna Monette Roberts
Basic Guacamole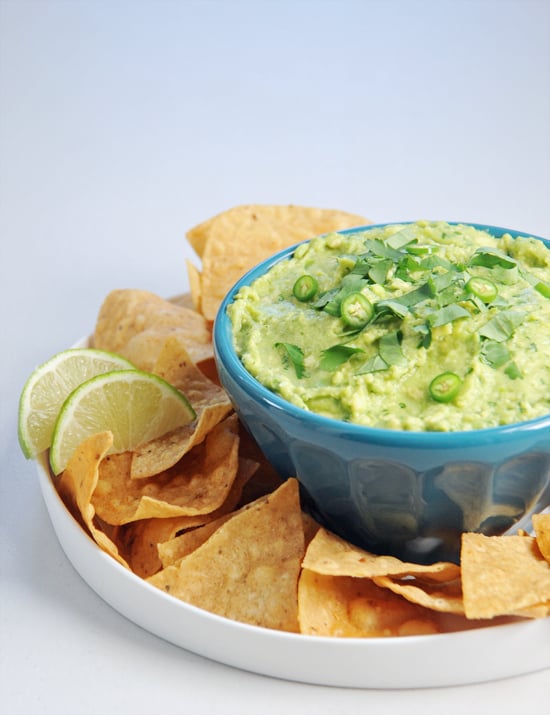 If it ain't broke, don't fix it. Yeah, we went there, but this basic guacamole [1] recipe is too good to mess with.
Thai Guacamole
Sriracha, sesame seeds, and more Asian flavors contribute to this bold Thai guacamole [2] recipe.
Greek Yogurt Guacamole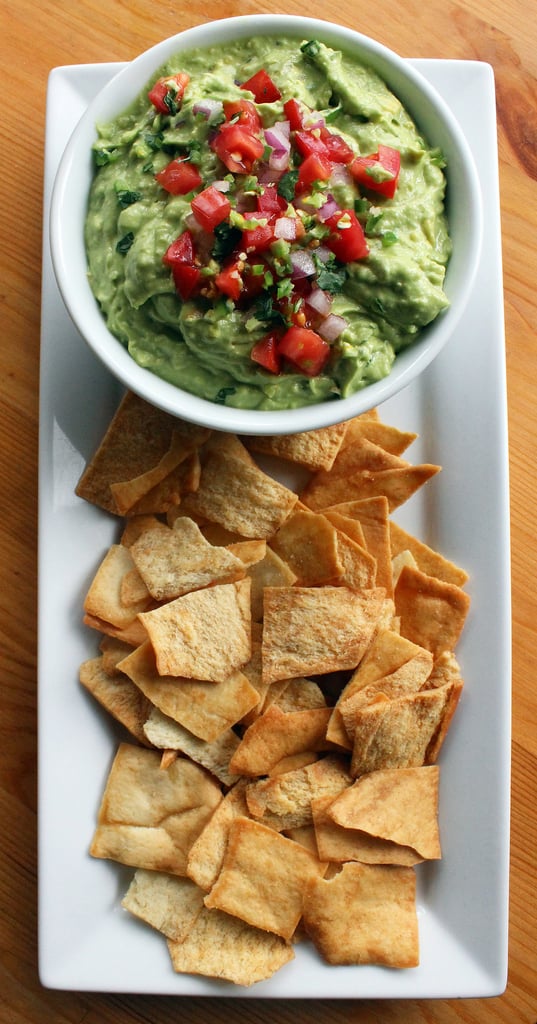 Make the dip more filling by stirring in Greek yogurt to the recipe [3].
Guacamole With Fresh Mango and Pomegranate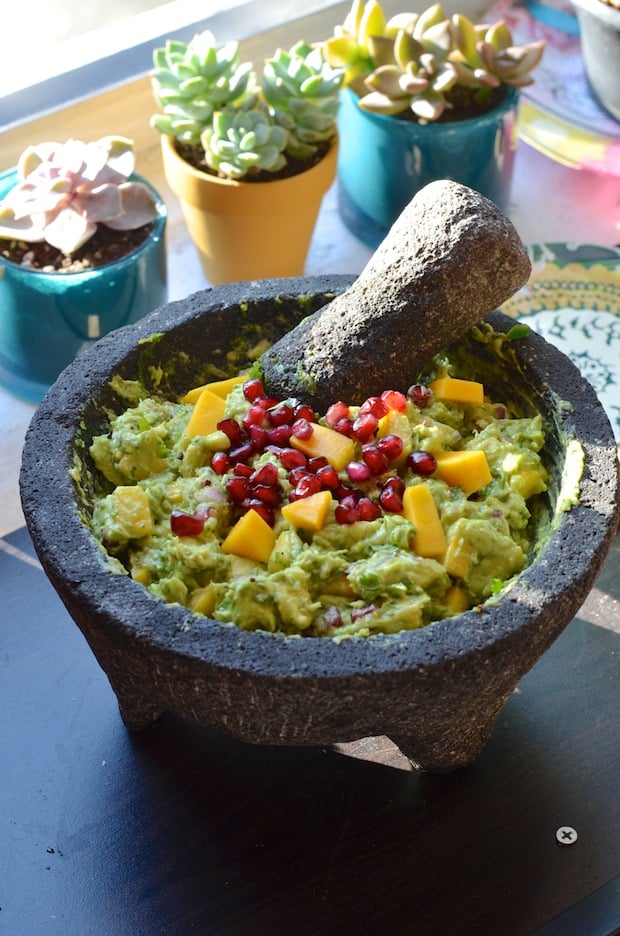 Sweeten up your guac with a recipe that stars fresh mango and pomegranate [4].
His and Hers Guacamole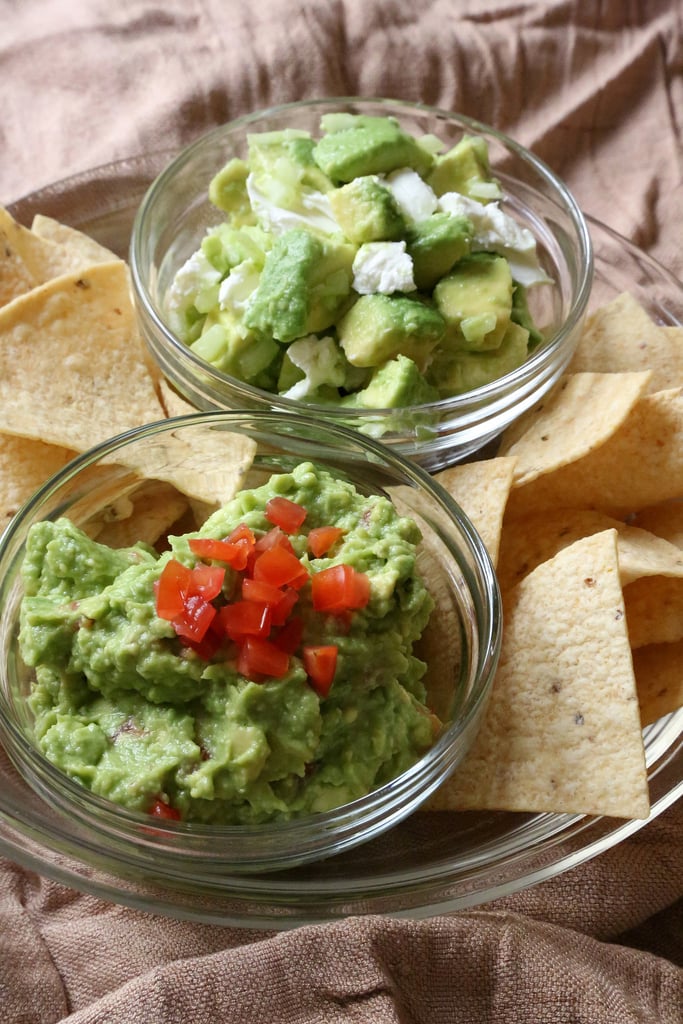 Why have it only one way? Make and serve two different types of guac [5]: one spicy and smooth with the addition of serrano peppers and olive oil, and a milder guac with crumbled feta.
Fajita Guacamole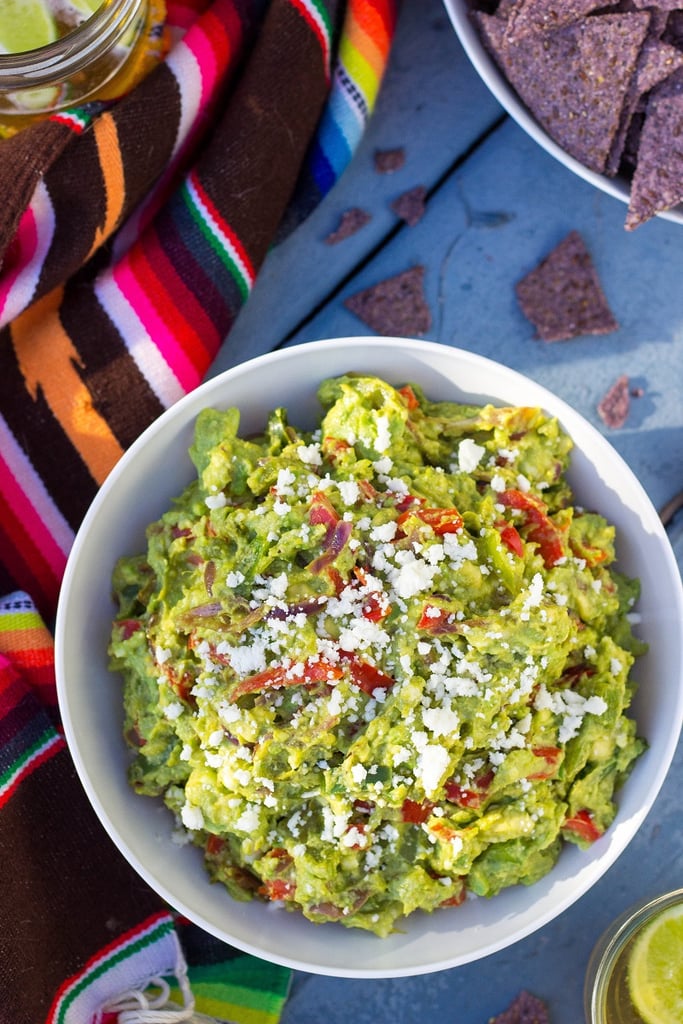 Red and green bell pepper make this a really unique fajita guacamole [6].
Pomegranate Guacamole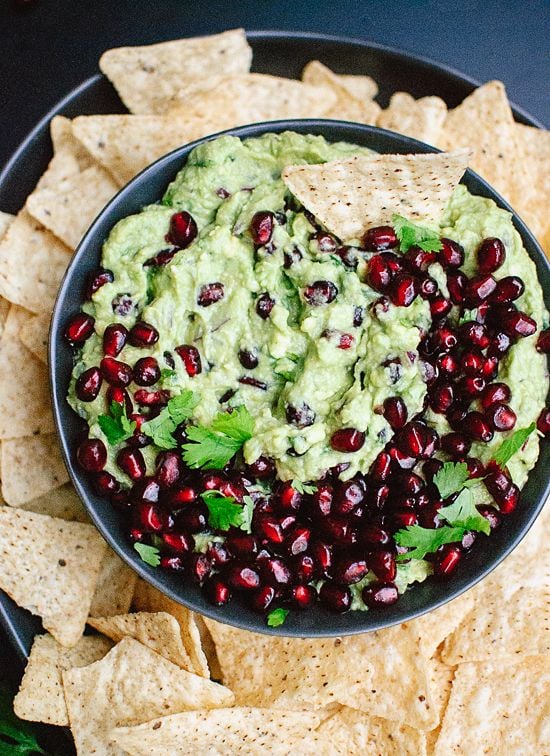 Serve pomegranate guacamole [7] during the holidays for a festive appetizer.
Bacon Guacamole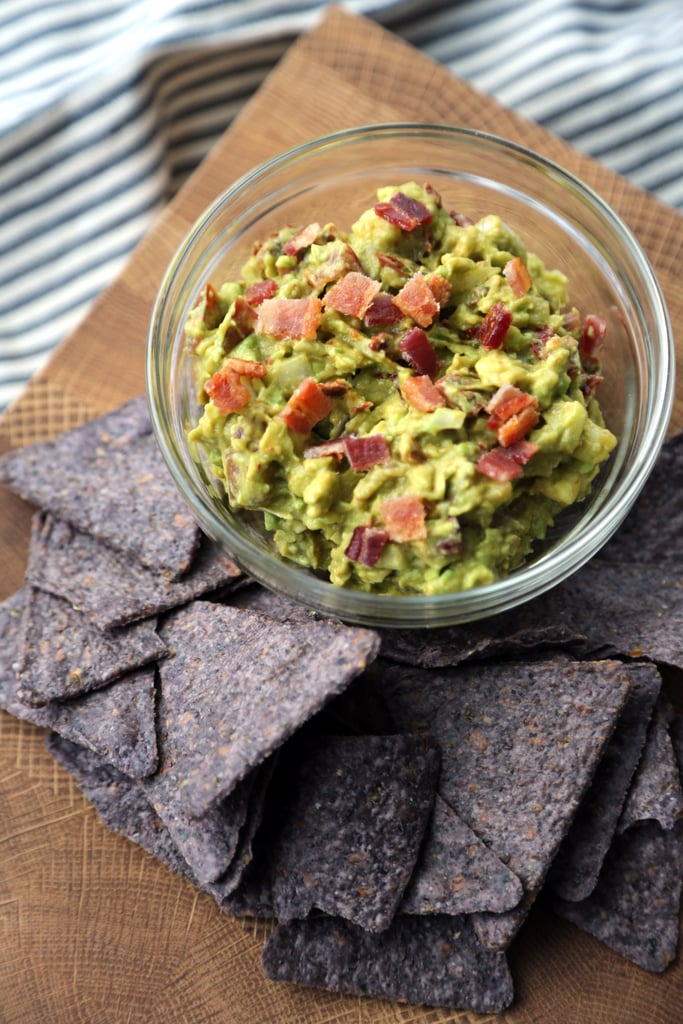 Two words: bacon guacamole [8]. With juicy tomatoes, creamy avocados, and crunchy bacon, each bite of this mix is a taste explosion.
Chipotle's Spicy Guacamole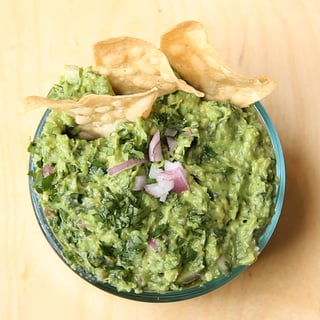 If you've ever eaten a taco, burrito, or chips from Chipotle Mexican Grill, you've probably enjoyed some of the chain's signature spicy guacamole. Watch and learn exactly how to make [9] the legendary avocado dip!
Grilled Pineapple and Coconut Guacamole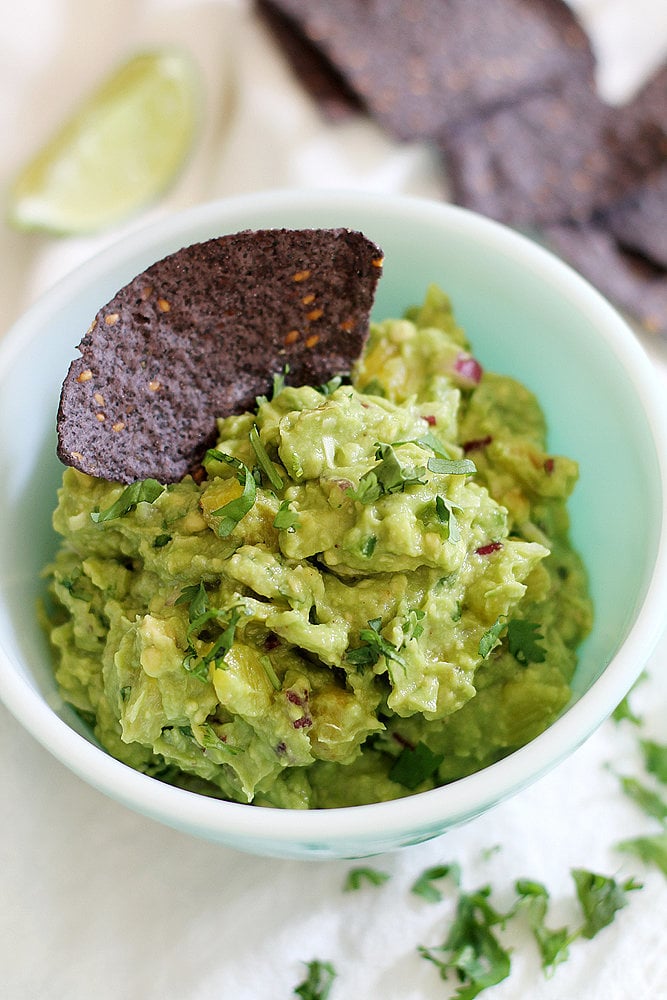 Now this is something we can get into. A blend of creamy avocado, coconut flakes, and grilled pineapple complete this tropical pineapple [10] recipe.
Ghost Pepper Guacamole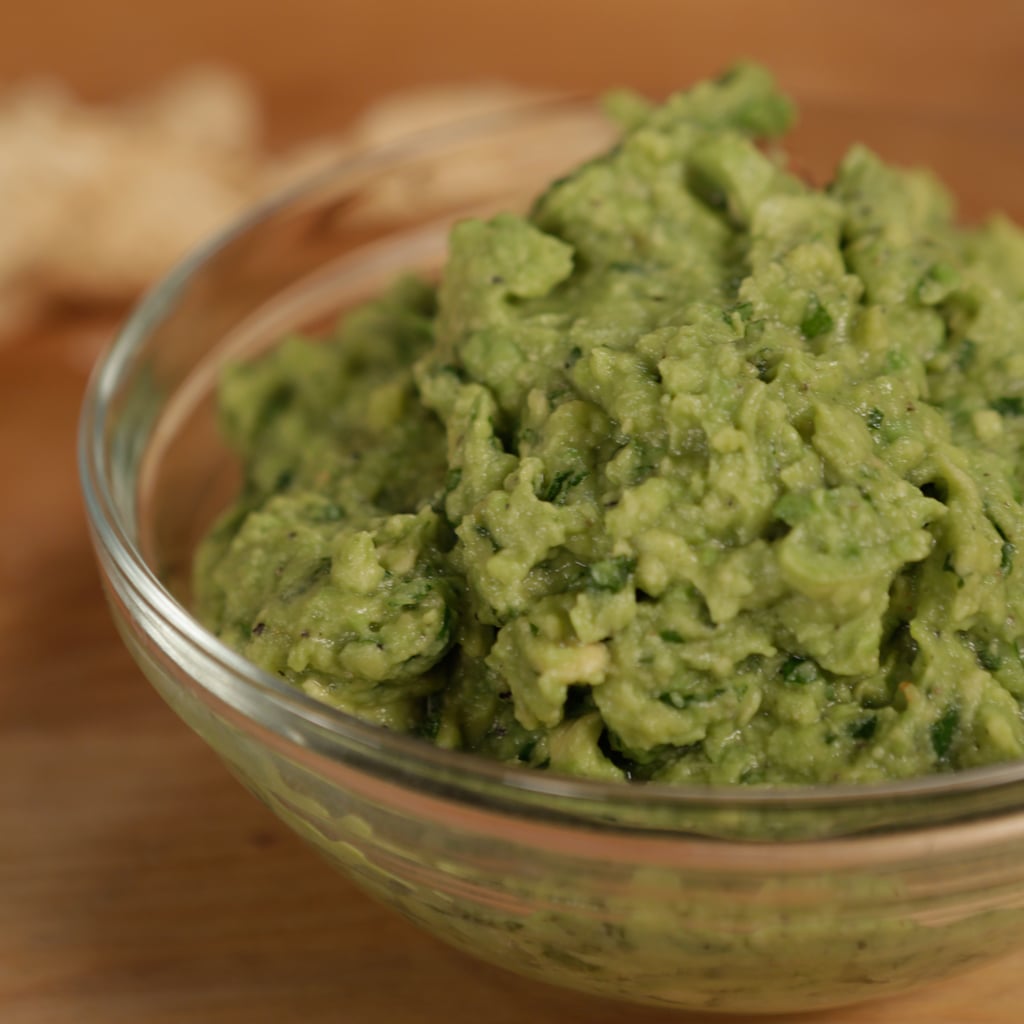 Amp up your guacamole game by adding a little ghost pepper [11] to the mix.
Pomegranate-Mango Guacamole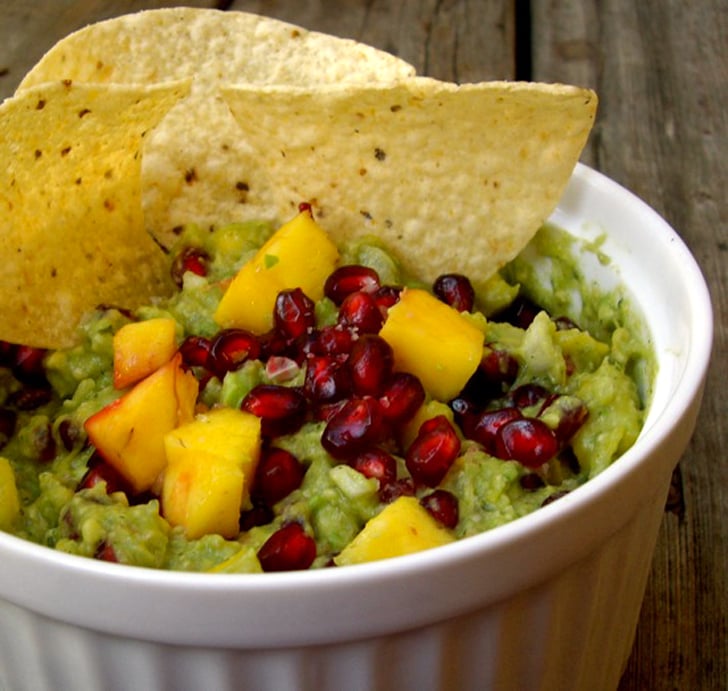 Sounds like a match made in heaven. Just imagine the sweet-tart balance that will ooze from this pomegranate-mango guacamole [12].
Roasted Garlic Guacamole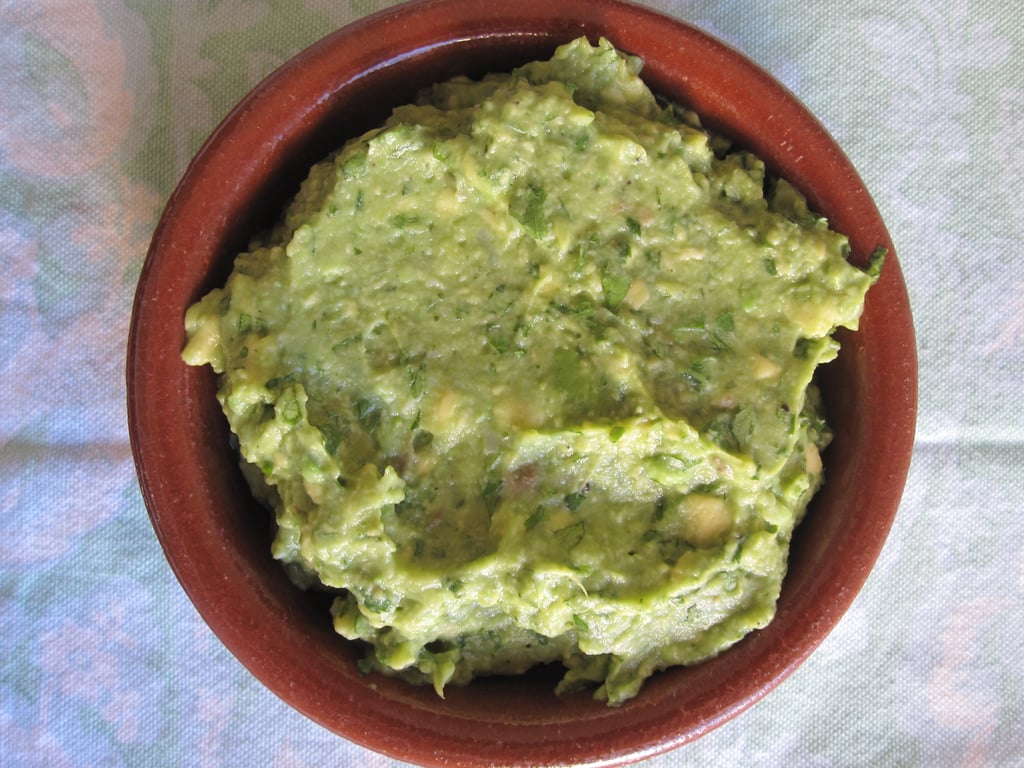 A whole head of garlic comes into play with this roasted garlic guac recipe [13], giving the dip a smooth texture and major flavor.