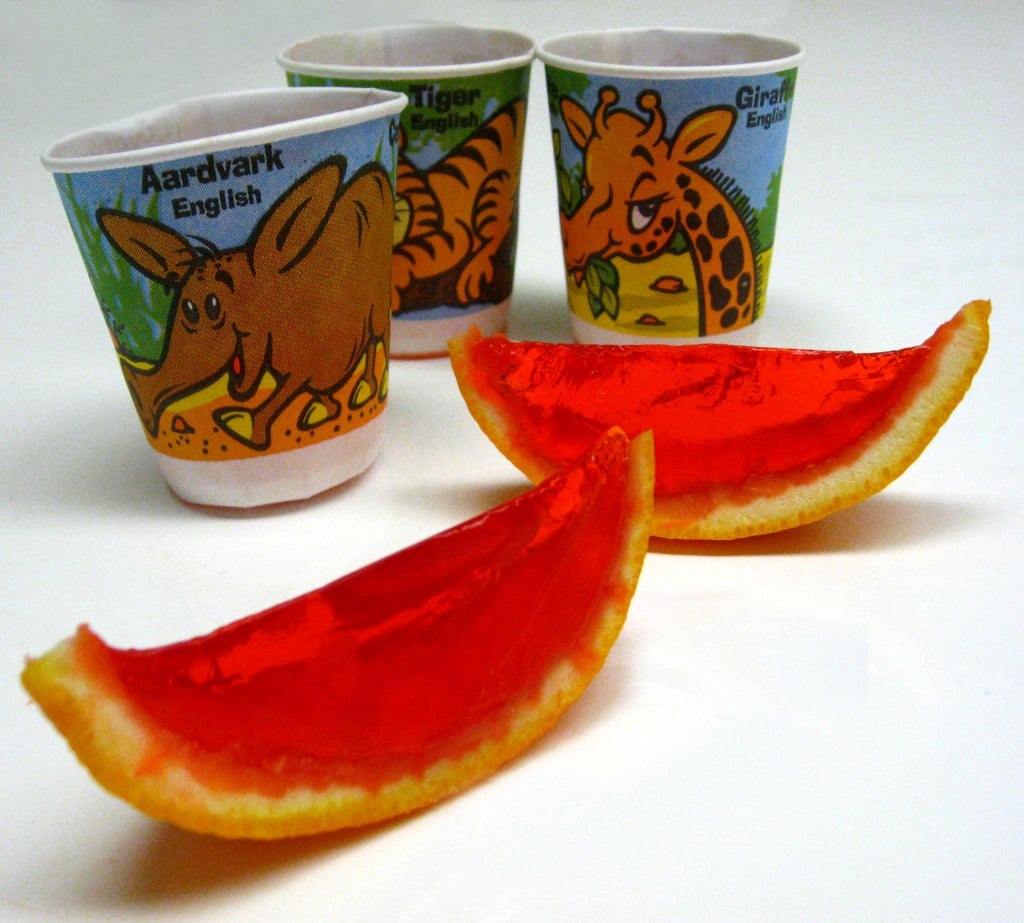 1
Happy Hour: Jell-O Shots Three Ways
I seriously thought I'd make it out of my 20s without ever having made Jell-O shots. However, sometimes a party calls for a little extra fun.
Last week I was pulled aside and asked if I could make 60 Jell-O shots by the next day. Being YumSugar, I said sure thing, no problem; it wasn't until later that I went into panic mode. Jell-O shots? Seriously? How do I make them? What's the correct ratio? What do I serve them in? After a few minutes on Google, the panic went away, and soon I had several unpredictable flavors and a clever serving tip. So I bought my supplies, spent an hour in the kitchen, and the next day there were Jell-O shots in three flavors: margarita, classic cherry, and spiked tropical punch.
If you've always wanted to try Jell-O shots, get my recipes and tips on how to serve when you
First of all, if you can, find cups that are half the size of the ones pictured. Look for something like the little cups you get salsa in at taquerias or ketchup in at some fast food places. Most party supply places will have these in stock. Unfortunately, by the time I was able to get my supplies, none of these places were open. In a pinch Dixie Cups work very well. You may want to spray the insides with a quick coating of Pam or some other oil spray. This is so the shots will come out easily. I didn't like the way it sounded so I skipped that step; however, I think it would have helped.
If you'd rather serve your shots as orange slices, simply omit the cups and pour the Jell-O mixture into cleaned out orange halves. To prepare, slice orange in half horizontally, use a grapefruit spoon to remove the contents, and pour Jell-O mixture in as if it were a bowl. Slice with a sharp knife just prior to serving.