Happy Hour: Limoncello Collins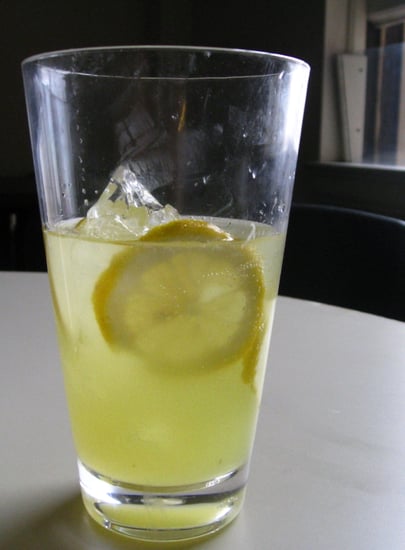 A little while back, we received a bottle of Limoncé, Italy's "Number One Selling Limoncello." We planned on trying it straight, but when I stumbled across a recipe for a Limoncello Collins, I knew we had to try that instead. The original recipe asks you to make a large batch in a pitcher, unfortunately we didn't have a one at the Sugar HQ and we whipped up individual drinks instead. However, I wished we had used a pitcher; it was difficult to get the ratio just right and tedious to mix up several — sort of like lemonade, you might as well make one big batch. Yet the result was a delicious, not to mention deceptively naughty, drink. If you're mixing these up for friends, have extra bubbly water (or lemon/lime soda) on hand. Half the folks thought it was too strong, while the other half thought the mix of Limoncé mixed and Bluecoat gin was just right.
To get the recipe for the refreshing take on an old classic,
.