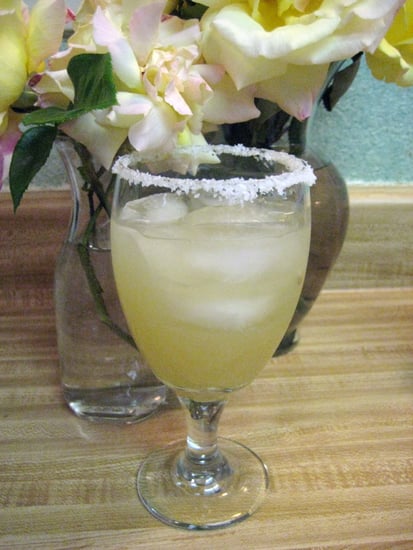 I don't know about you, but being this close to Cinco de Mayo makes me crave margaritas! Simply made, a margarita is tequila, orange liquor, and lime juice. However, this recipe for the ultimate margarita takes the concoction to a whole new level. Limeade concentrate and beer are the secret ingredients that make it exceptionally refreshing. While I prefer my margaritas on the rocks, this recipe is also nice blended.
To rim the glass with salt, rub a lime wedge around the rim of the glass. Dip it in a bowl of coarse salt, turning the glass in a circular motion. Carefully fill with ice and the margarita.
To check out the recipe — seriously this is a keeper, I've made it more times than I can remember! —
.