Happy Hour: Trick-or-Tini
Scream "Trick-or-Tini" For This Candy Corn Cocktail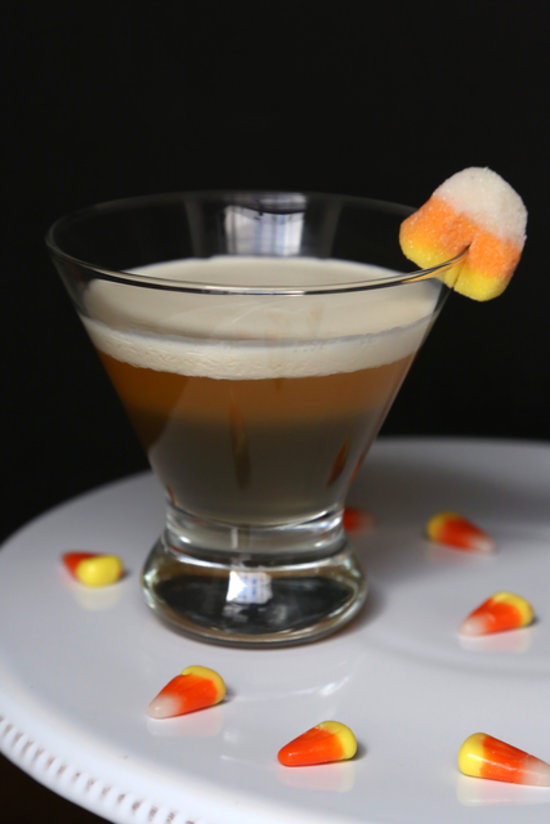 Just in case you don't have enough Halloween-themed cocktail recipes, here's another! The trick-or-tini is a twist on the classic martini. With its fun name and Halloween hues, this candy corn lookalike is a dessert in itself. Heavy whipping cream, juice, and banana liqueur are carefully layered to make this festive cocktail.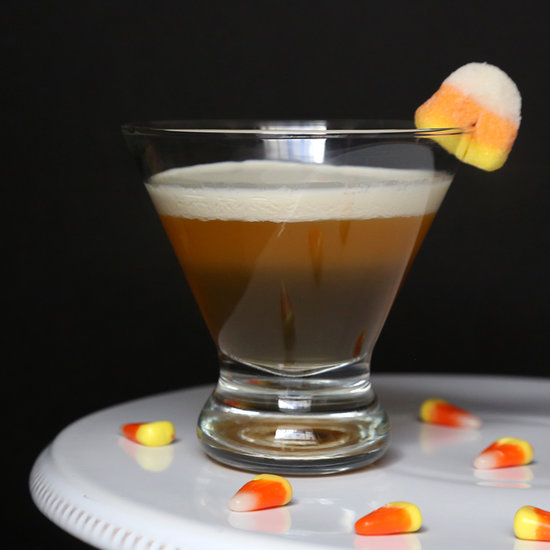 To prevent mixing when layering liquors, be sure to pour superslowly with a steady hand over the back of a big spoon. Want to make this tonight? Get the recipe when you read more
Photos: Anna Monette Roberts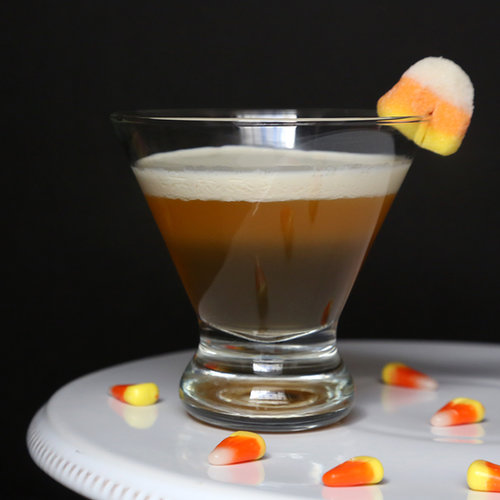 Notes
Achieving the layered effect takes time and practice. Make sure the ingredients are well chilled. Tilt the spoon at an angle, and make sure it touches the side of the glass before pouring. For better control, use a liquid measuring cup to slowly pour each ingredient over the spoon.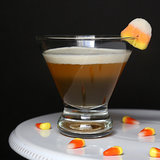 Ingredients
Splash of white rum
1 part banana liqueur
1 part orange-colored, fruit-flavored mixer, like Stirrings blood orange or peach bellini
1 part heavy whipping cream
Candy corn gummy, for garnish
Directions
Chill ingredients in fridge or freezer.
Start with a splash of white rum. Then pour the first three ingredients, in the order listed above, slowly over the back side of a spoon into a martini glass. Garnish with a candy corn gummy.
Information
Category

Cocktails, Drinks

Cuisine

North American

Yield

1 cocktail

Cook Time

5 minutes