Sure, your Easter eggs [1] might be colored bright pink or have flower stickers on them, but that doesn't mean you have to toss them out after the day's festivities. Whip up delicious dishes with these ideas for preparing them — grated, stuffed, you name it.
Source: Flickr user jules:stonesoup [2], Shutterstock [3], Camilla Salem, Anna Monette Roberts
Salmon Kedgeree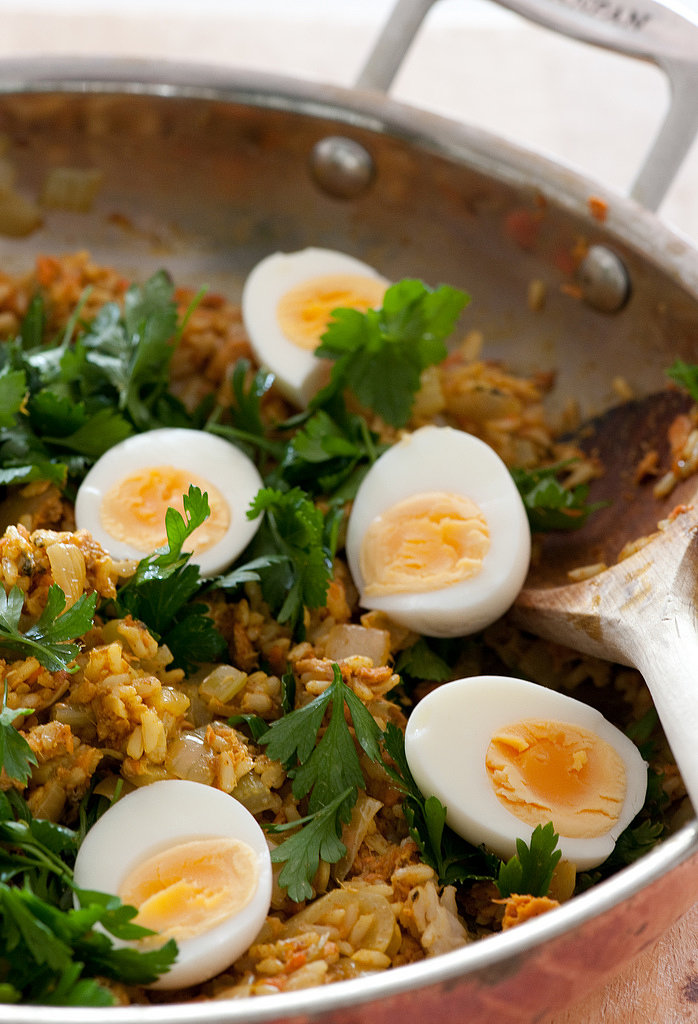 There are so many rich flavors (think fish and spices) in a salmon kedgeree recipe [4] that the addition of hard-boiled egg balances it out; it's also one of the reasons why the British-Indian breakfast favorite is often considered a comfort food.
Source: Flickr user jules:stonesoup [5]
Asparagus With Grated Egg and Vinaigrette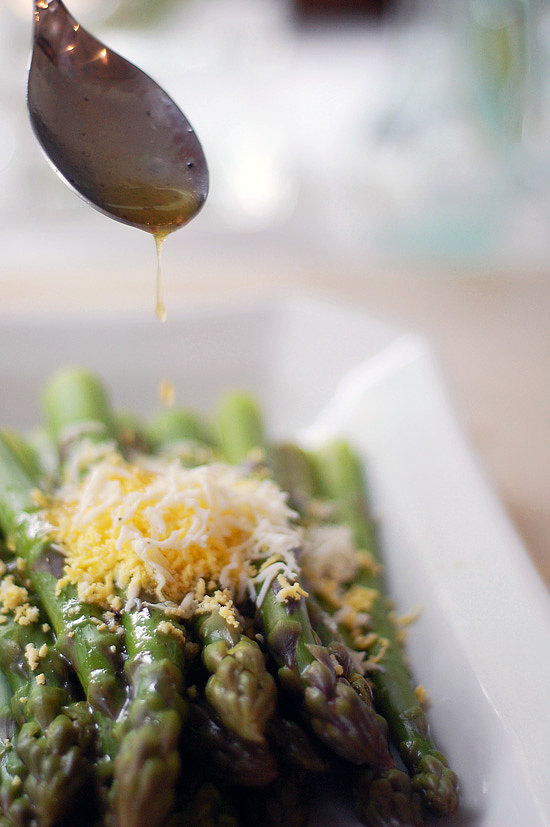 Nope, that's not cheese on top of the asparagus. Grating — yes, grating — eggs is a crucial step in making this asparagus vinaigrette [6] that's just perfect for Spring.
Photo: Camilla Salem
Stuffed Tomatoes
There's no doubt that stuffed tomatoes make a great party appetizer. Next time you throw a fete, consider a dish like this relleno recipe [7]; it calls for tuna, mayonnaise, garlic, parsley, and chopped hard-boiled egg and is guaranteed to be a hit.
Source: Shutterstock [8]
Salad Nicoise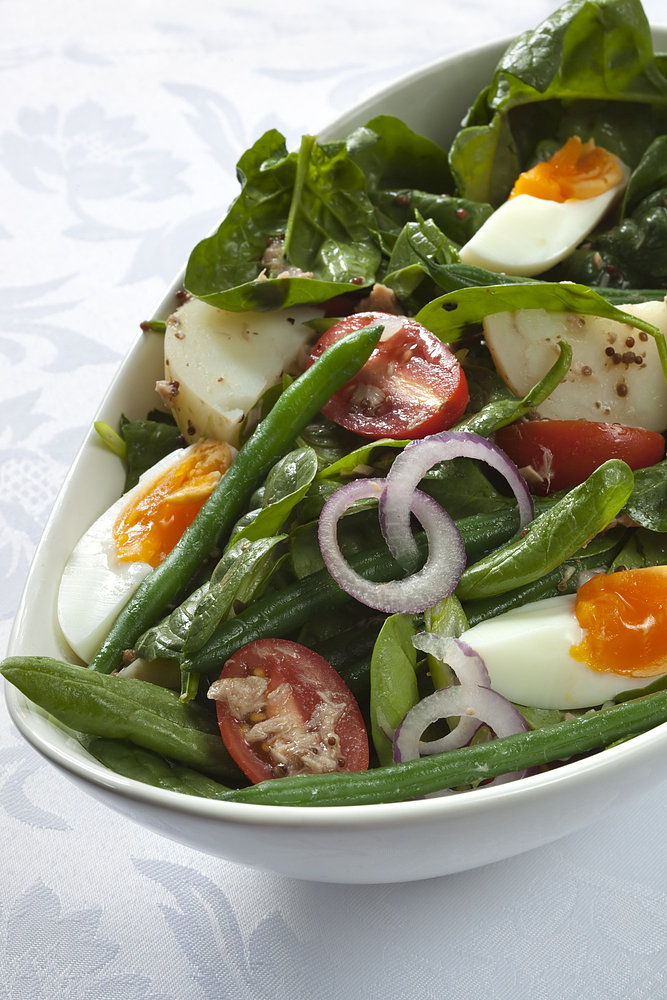 While we're of the mindset that you could add hard-boiled eggs to just about any salad, they go especially well with salad nicoise, which hails from Nice, France. Make your own by mixing together tuna, baby spinach, green beans, potatoes, plum tomatoes, red onion, and a mustard dressing.
Source: Shutterstock [9]
Potato Salad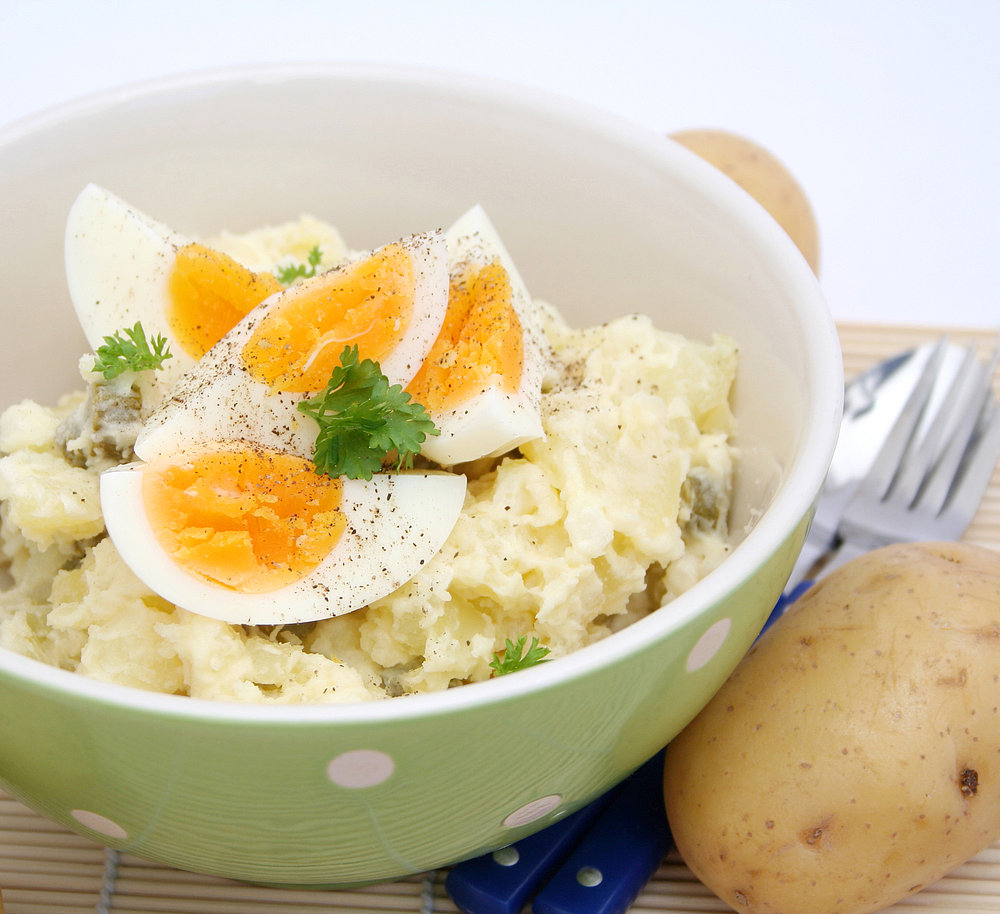 One of the best things about hard-boiled eggs is that you can simply add — not mix — them to a variety of dishes for a welcome texture and flavor. Top potato salad [10] (or a macaroni salad) with eggs sprinkled with paprika for that extra oomph.
Source: Shutterstock [11]
Egg Salad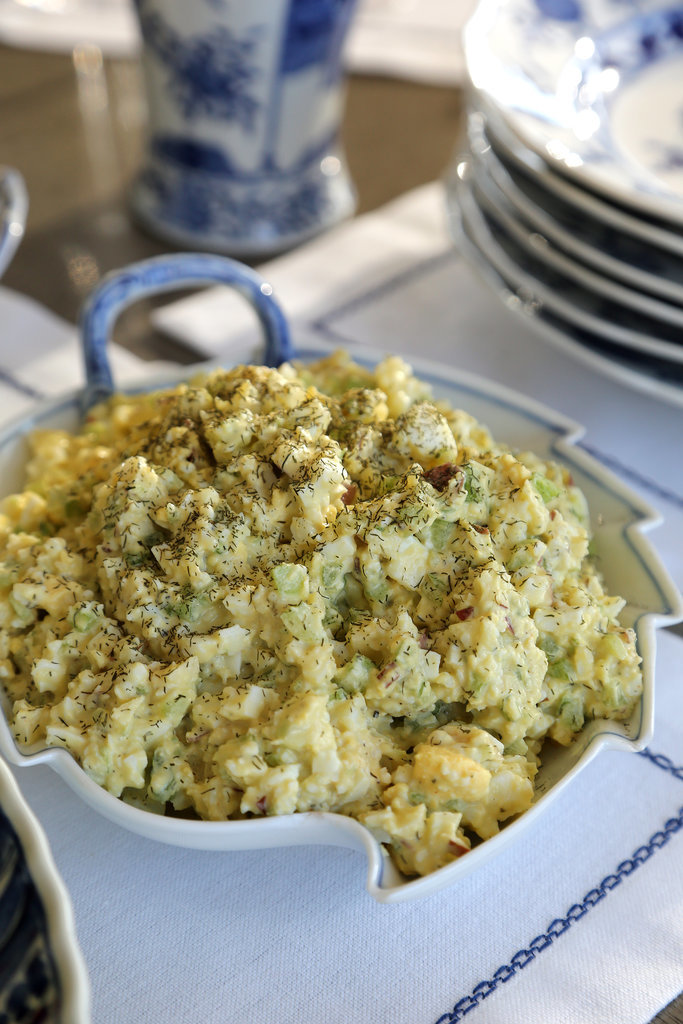 Simple yet satisfying, egg salad [12] is a classic for a reason. We like it as the star of an open-faced sandwich (aka a tartine), but this recipe is so versatile that it can be eaten however you like.
Photo: Anna Monette Roberts
Egg Curry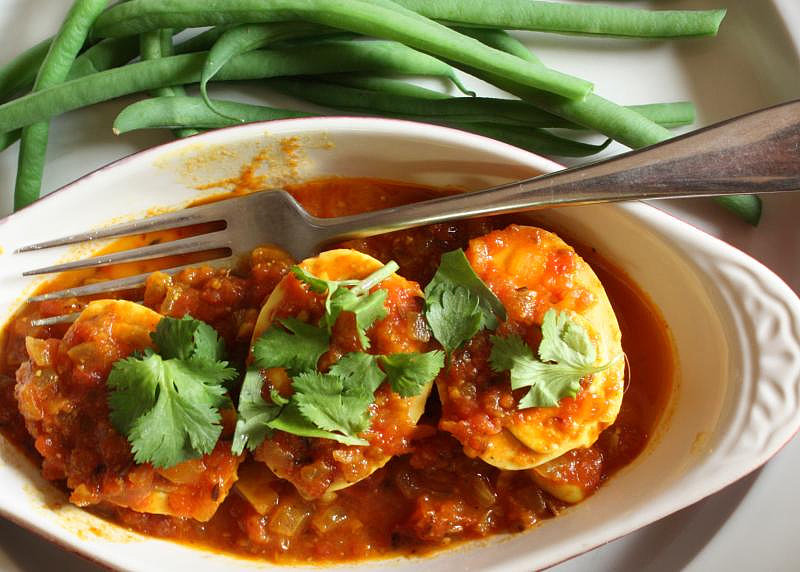 Don't let this Indian egg curry recipe [13] intimidate you — it's easier to make than you think. Learn how to put it together, and let the texture and flavor of the whites and yolk surprise you in the best way possible.
Source: Flickr user Andrea_Nguyen [14]
Sweet and Spicy Deviled Eggs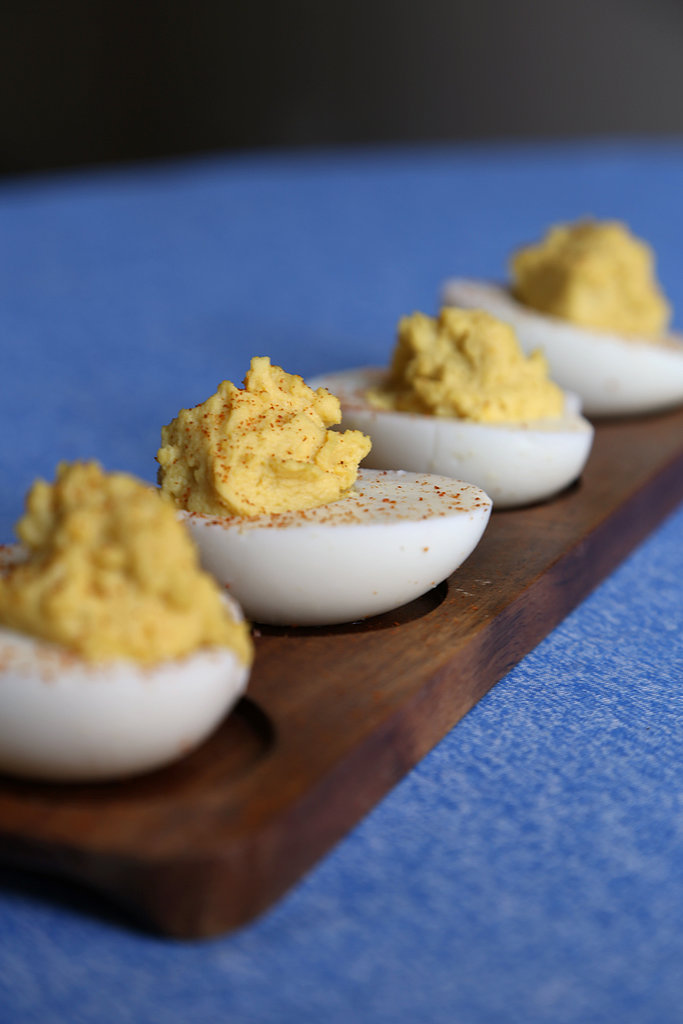 There's just something about a basic deviled eggs recipe [15] that's always a crowd-pleaser. Maybe it's the way the simple ingredients come together for a rich taste, but all you need to perfect it is honey Dijon mustard, cayenne pepper, mayo, and, of course, hard-boiled eggs.
Photo: Anna Monette Roberts