Hash It Out With Brussels Sprouts and Bacon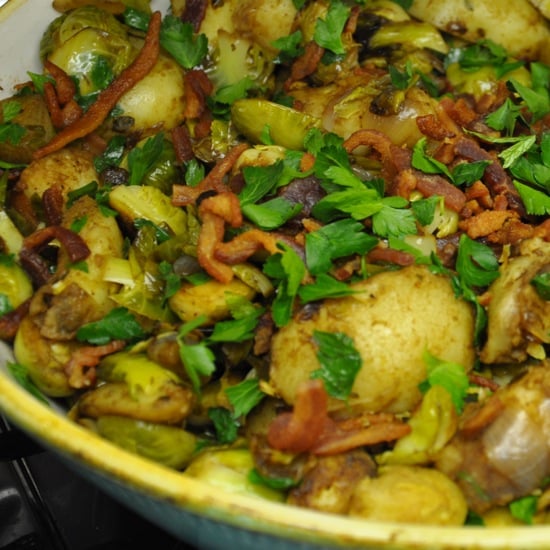 Everything tastes better with bacon and brussels sprouts are no exception. For some reason, I normally only have brussels sprouts at holidays meals, but this tasty vegetable beckons to be eaten more often.
With the cold front that came through San Francisco, it was a perfect weekend to test Tyler Florence's comforting brussels sprouts hash. The enticing recipe includes tender brussels sprouts, caramelized pearl onions, and crispy potatoes; the whole thing is topped with crunchy bacon and fresh parsley. A touch of briefly reduced balsamic vinegar finishes off the dish and provides a zingy bite that enhances the full, rich flavor of the hash. To get started on this scrumptious side dish,
.