Nothing says subculture like sidestepping wedding [1] traditions and opting for something a little more unique. No matter how hipster your wedding is [2], there are plenty of ways to display individuality at your nuptials, but these hipster wedding [3] cakes are definitely the tastiest way to get the point across.
Succulent Decor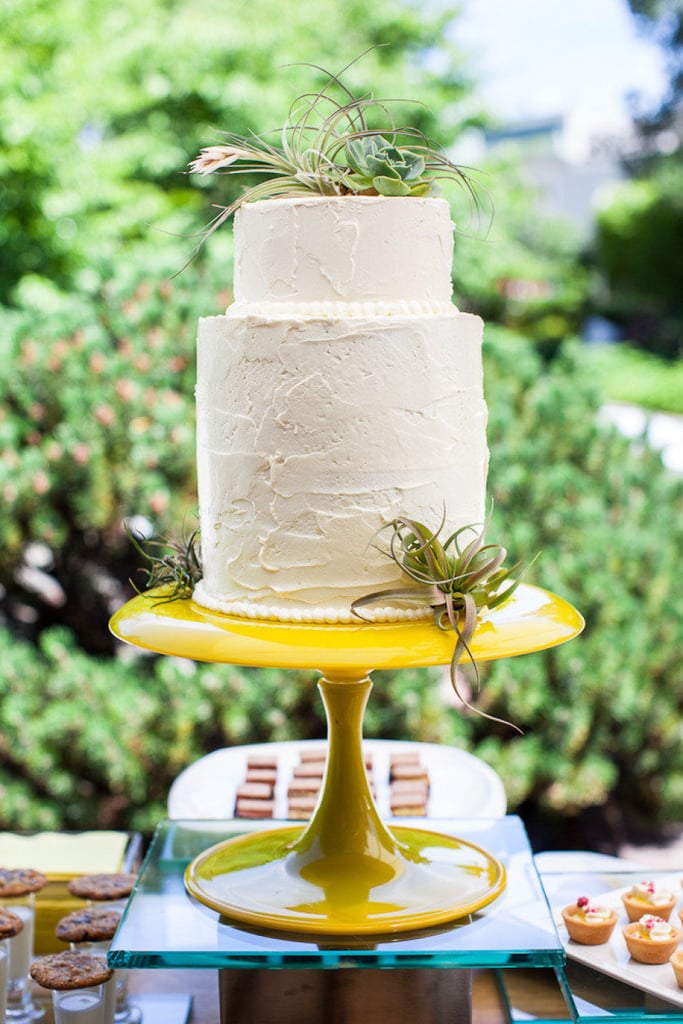 Flowers are so passé! Succulents, in place of run-of-the mill floral flair, give this cake a calm and cool outdoor vibe.
Photo by Kate Webber [4] and Sara Atkins [5] via Style Me Pretty [6]
Log Base and Burlap Bows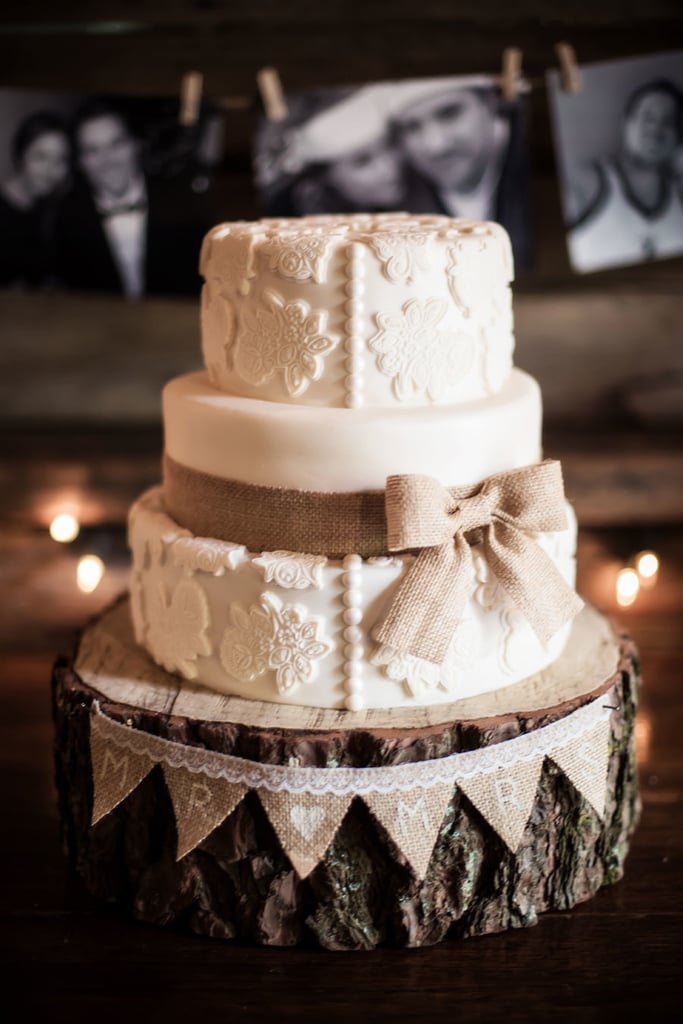 A log base is the perfect place for this rustic cake with burlap bows to rest.
Photo by Bonavita Photography [7] via Style Me Pretty [8]
"Cheese" Cake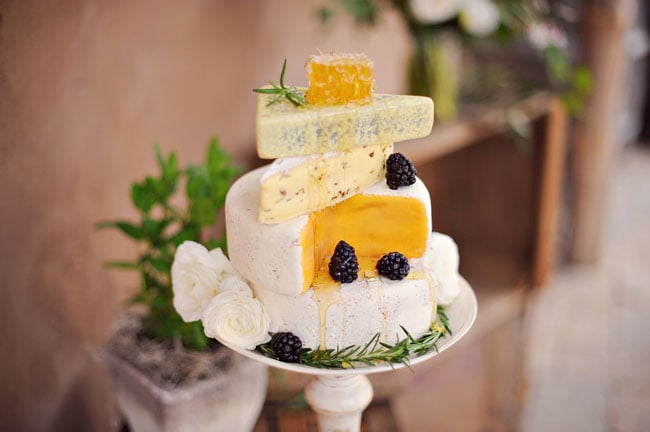 Leave it to this hipster to push the boundaries of tradition so far that you may be fooled into thinking this cake is real cheese, when in fact it's fondant! However, a true hipster may just go for an actual cheese wheel cake [9].
Photo by Arina B [10] via Green Wedding Shoes [11]
Exposed Layers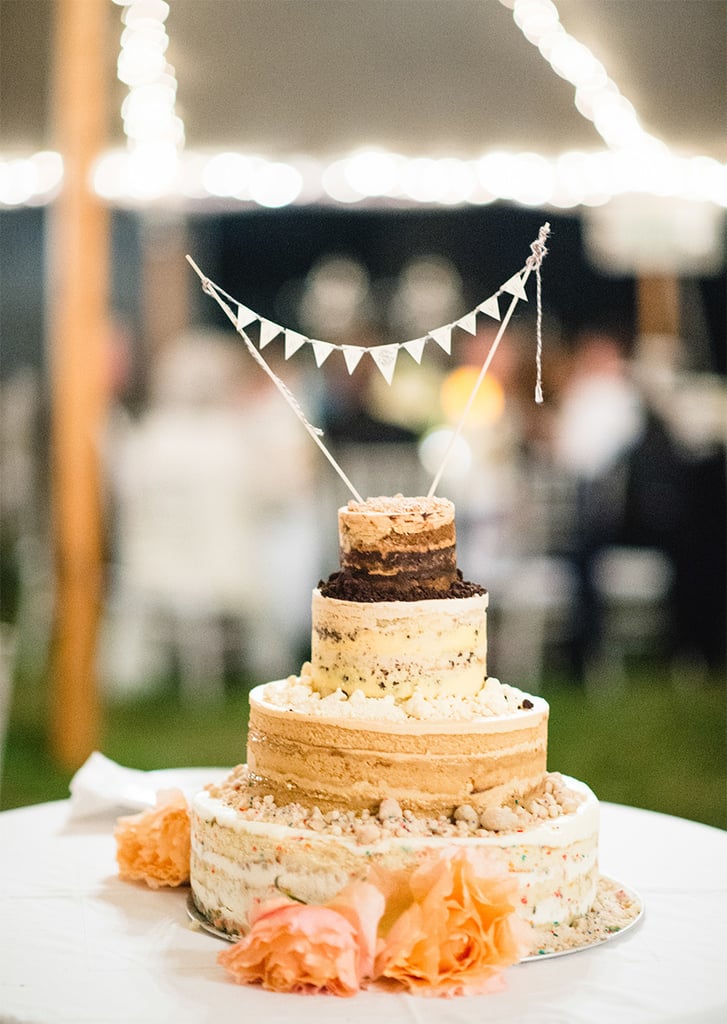 Each of these exposed cake layers looks like a different flavor-filled adventure. Guests will really know what they're getting into.
Photo by Jenny Moloney [12] via Style Me Pretty [13]
Feathers Galore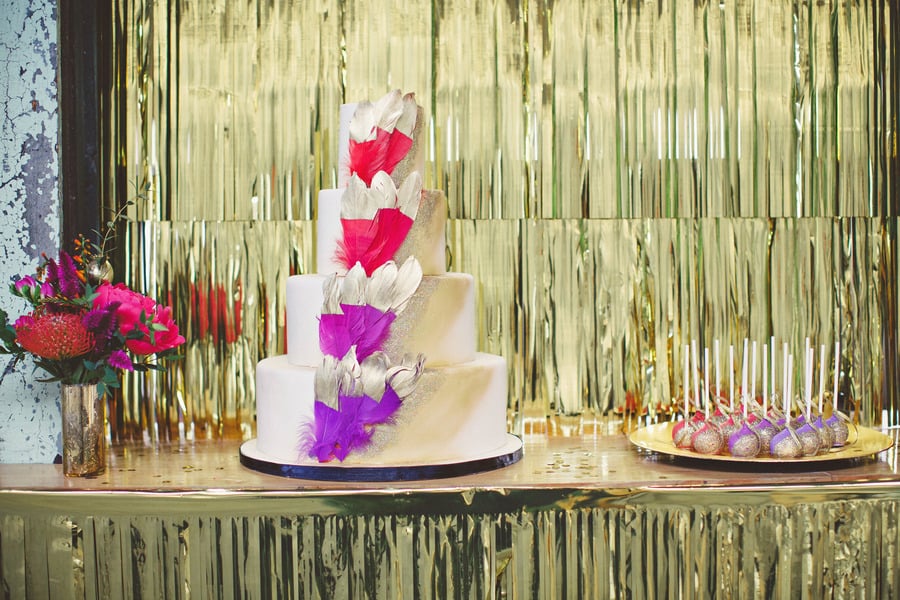 Can we name this the Coachella cake? This feathery dessert channels music festival couture.
Photo by Clean Plate Pictures [14] via Style Me Pretty [15]
Vintage Ticket Topper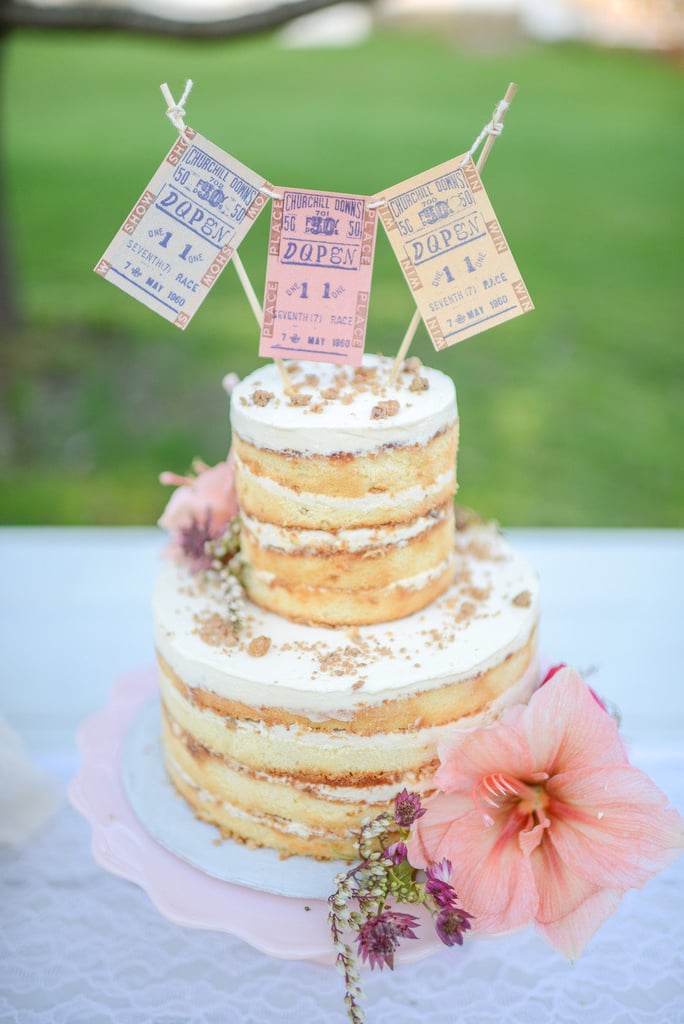 This wedding [16] cake takes exposed layers to the next level by topping them off with vintage tickets.
Photo by Cambria Grace [17] via Style Me Pretty [18]
Wooden Toppers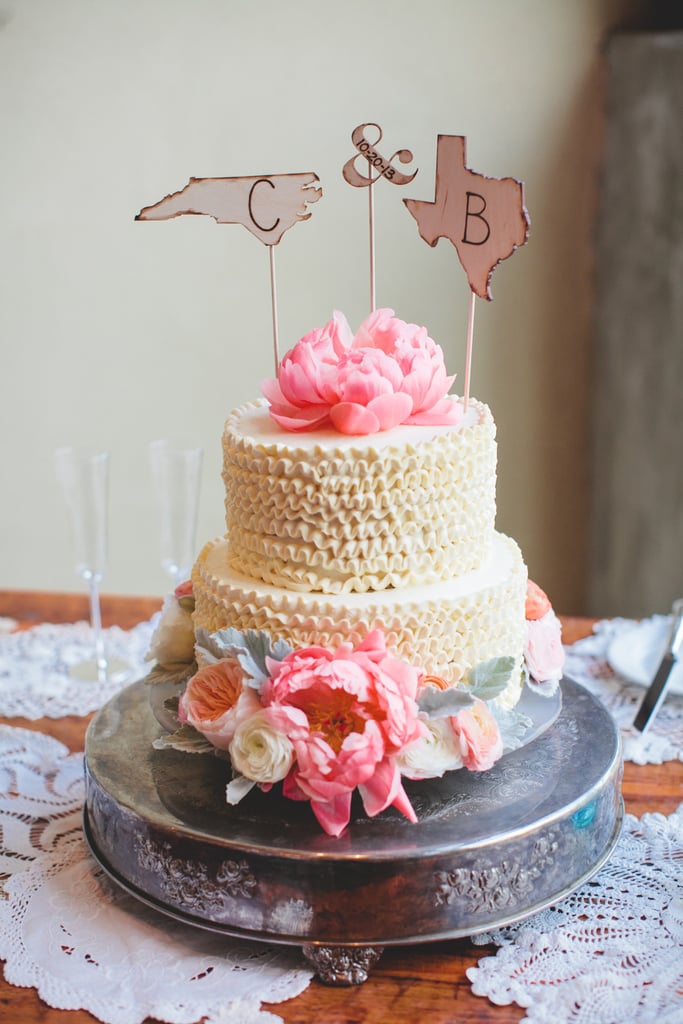 Wooden toppers give this cake a rustic vibe, and we all know that natural materials are hipster gold.
Photo by SMS Photography [19] via Style Me Pretty [20]
Moonrise Kingdom Cake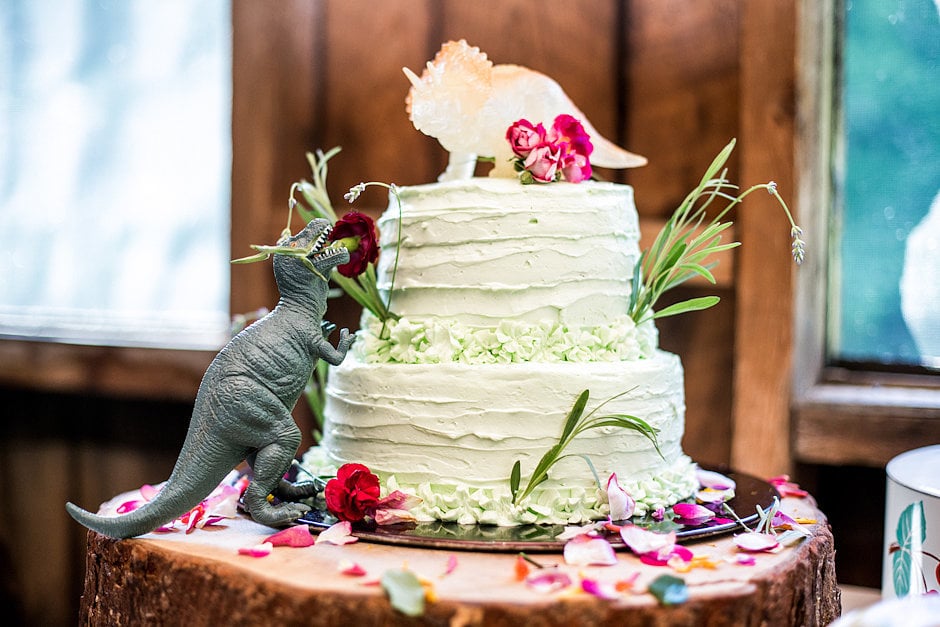 Nothing screams indie like a Wes Anderson movie. This wedding [21] cake, part of a Moonrise Kingdom wedding [22], takes the cake when it comes to uniquely themed wedding [23] treats.
Photo by M and E Photo Studio [24]
---
Links:
[1] http://www.popsugar.com/Wedding
[2] http://www.tressugar.com/How-Hipster-Your-Wedding-34976190
[3] http://www.popsugar.com/Wedding
[4] http://katewebberweddings.com
[5] http://saraatkinsphotography.com
[6] http://www.stylemepretty.com/little-black-book-blog/2013/06/26/mill-valley-wedding-from-taste-catering-a-spotlight
[7] http://www.bonavitaphotography.com
[8] http://www.stylemepretty.com/australia-weddings/victoria-au/2014/01/07/gum-gully-farm-wedding
[9] http://www.yumsugar.com/Cheese-Wheel-Wedding-Cakes-17795671
[10] http://arinabphotography.com
[11] http://greenweddingshoes.com/romantic-tuscan-wedding-inspiration
[12] http://jennymoloney.com
[13] http://www.stylemepretty.com/2014/02/04/elegant-newport-estate-wedding
[14] http://cleanplatepictures.com
[15] http://www.stylemepretty.com/2013/09/09/glam-rock-inspired-photo-shoot-from-clean-plate-pictures-michelle-ferrara-handmade
[16] http://www.popsugar.com/Wedding
[17] http://cambriagrace.com
[18] http://www.stylemepretty.com/2014/05/01/kentucky-derby-wedding-details-we-love
[19] http://www.smsphotographyblog.com
[20] http://www.stylemepretty.com/2014/05/02/southern-mansion-wedding
[21] http://www.popsugar.com/Wedding
[22] http://www.tressugar.com/Moonrise-Kingdom-Summer-Camp-Wedding-34873838
[23] http://www.popsugar.com/Wedding
[24] http://www.mephotostudio.com/

---