Candy making may seem daunting, complicated, and not worth the effort, but think again. Many recipes are beginner friendly (some don't even require a candy thermometer!), while others are great projects to save for a rainy day. We've rounded up our favorites, ranging from fluffy marshmallows and candied citrus peel to chocolate matzo toffee and dark chocolate truffles. There's a homemade way to get a sugar rush for pretty much any palate.
— Additional reporting by Emily Bibb and Lisette Mejia
Chocolate Peanut Butter Truffles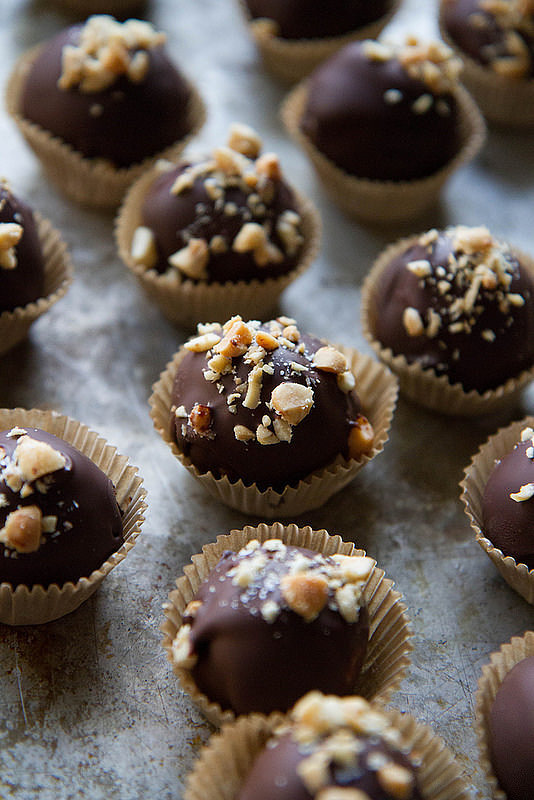 Essentially a truffle version of the beloved buckeye, these chocolate peanut butter morsels [1] are a crowd-pleaser.
White Chocolate Pop Rocks Bars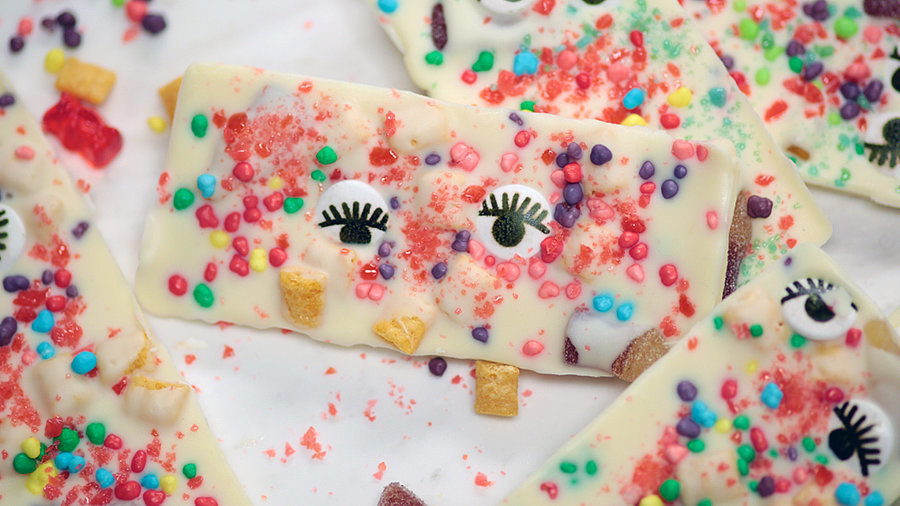 Pop Rocks, Nerds, cereal, and sour gummy candies make these white chocolate bars [2] taste like a rave in your mouth.
Caramel Candy
This soft caramel [3] is a basic, beginner-friendly recipe for trying your hand at these little gooey, chewy squares.
Chocolate Fudge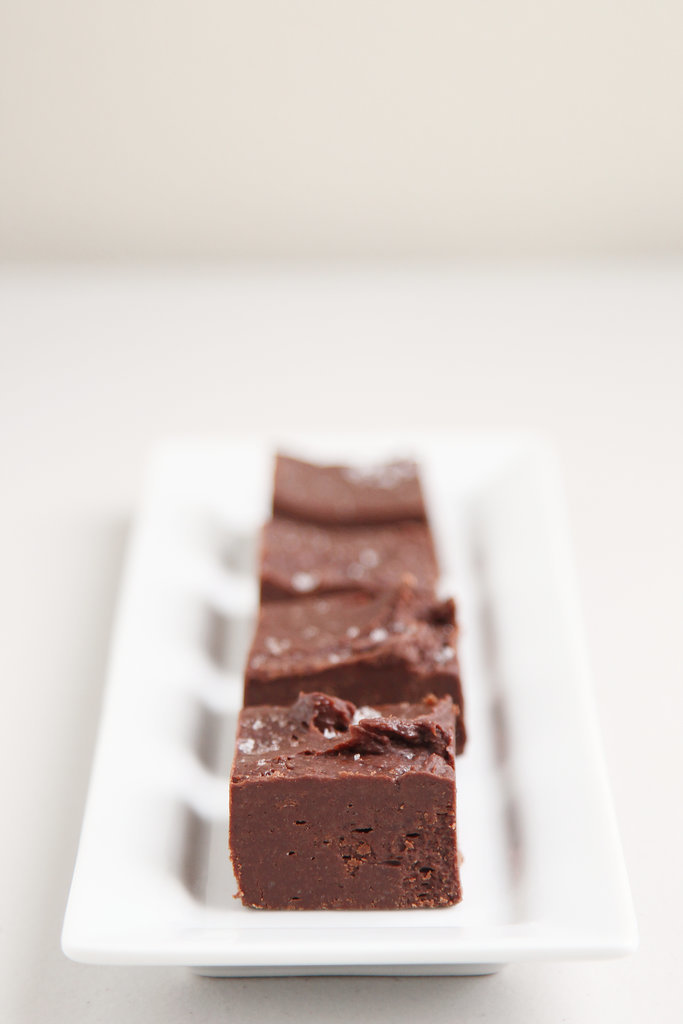 Looking for a fail-proof candy recipe? This chocolate fudge [4] is surprisingly simple to make, comes out consistently lush and velvety, and — let's be real — is downright delicious.
White Chocolate Truffles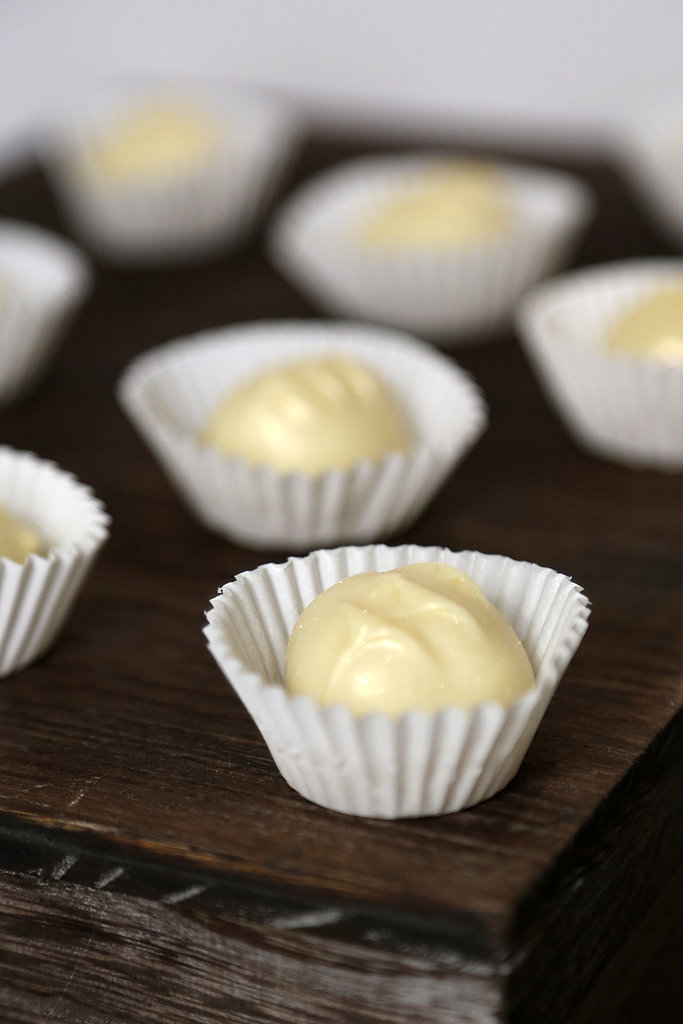 Who says white chocolate is plain Jane? These white chocolate truffles [5] are anything but — just think about those creamy ganache centers. Yum!
Flower Lollipops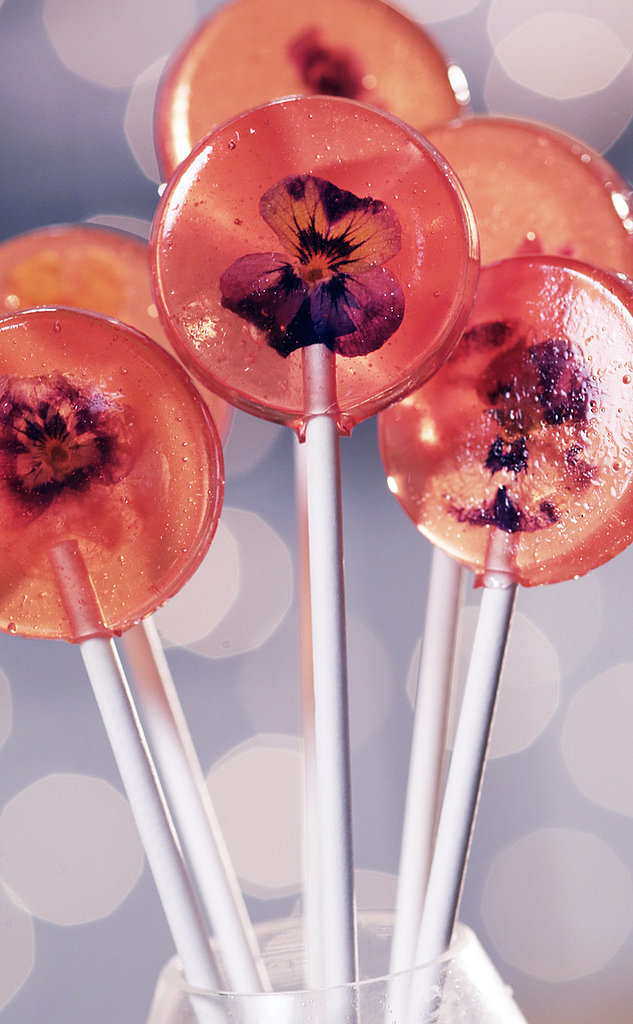 Edible flowers and a rosy hue make for the prettiest lollipops [6], perfect for a bridal or baby shower.
Peppermint Bark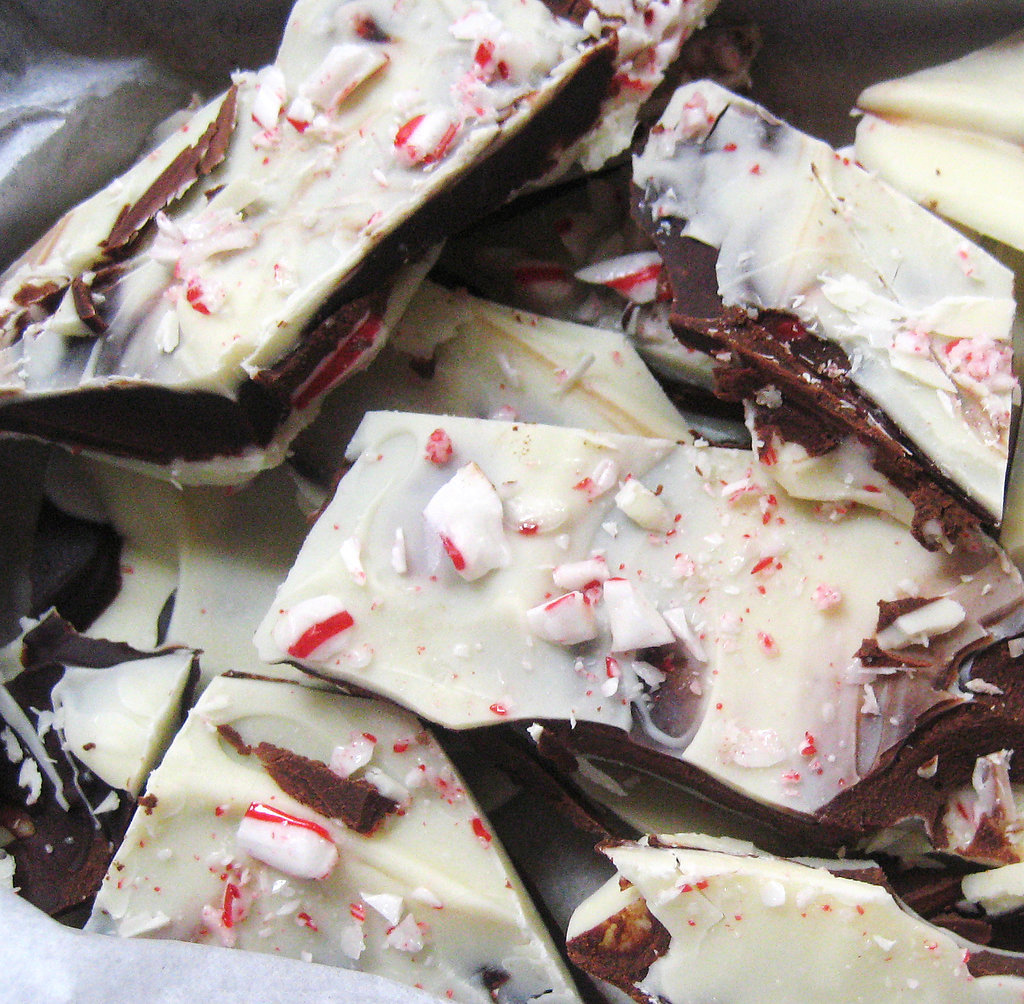 If you love Willliams-Sonoma's peppermint bark [7] but aren't too keen on its spendy price tag, try this homemade take [8].
Rose Marshmallows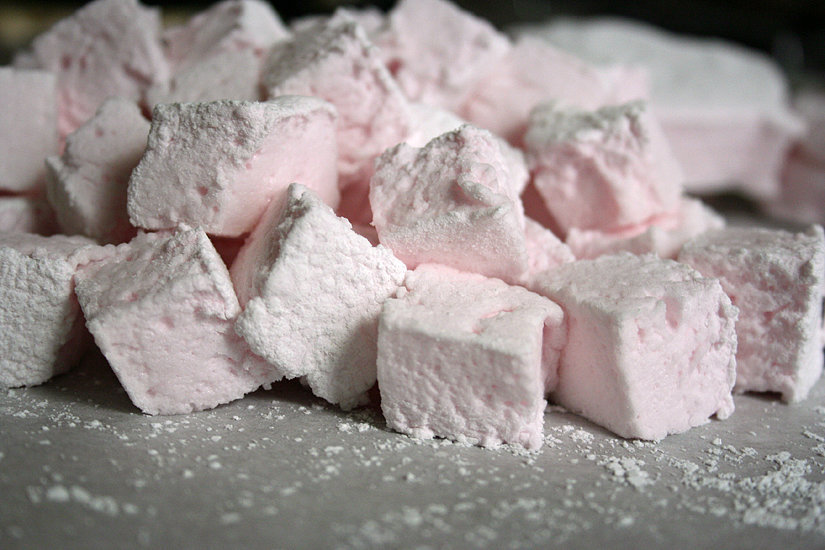 These melt-in-your-mouth rose marshmallows [9] are tasty, pretty to look at, and a great break from chocolate. If you're in a festive mood, you can even use mini cookie cutters to stamp out fun shapes.
Vegan Peppermint Patties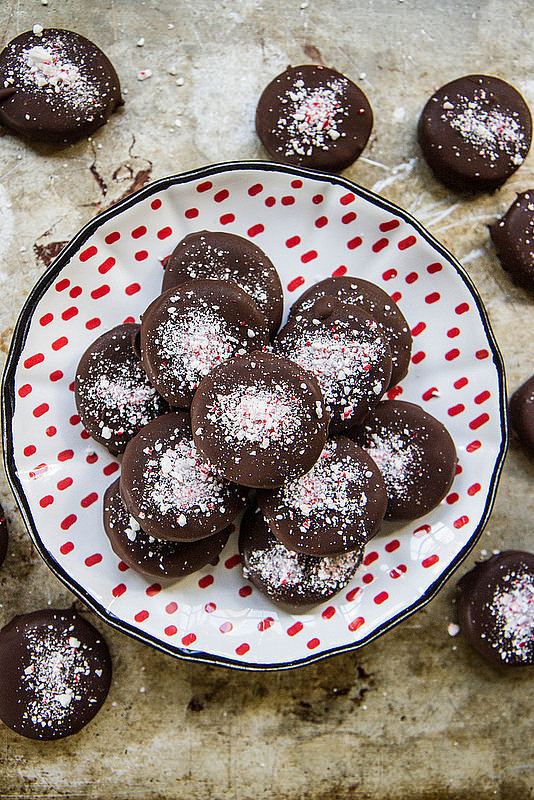 Vegan and gluten-free, these peppermint patties [10] are a sweet that just about anyone can (and will) enjoy.
Dark Chocolate Truffles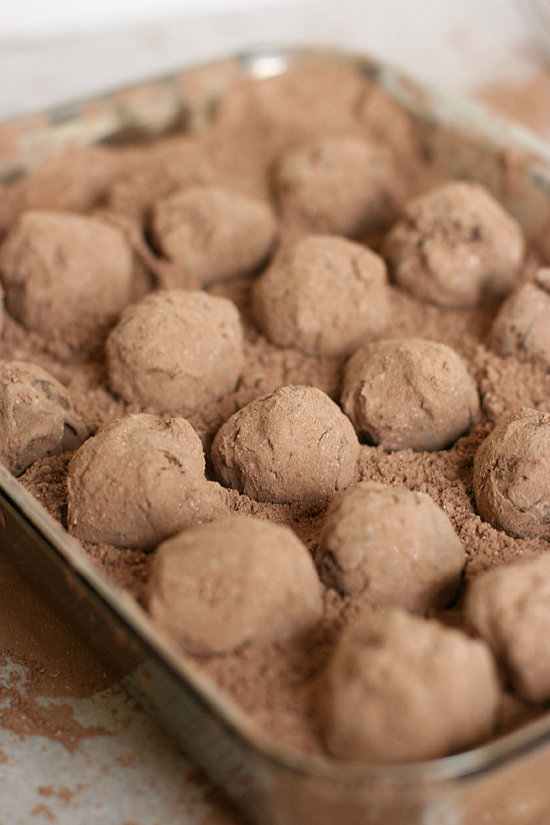 Release your inner chocolatier by whipping up some dreamy dark chocolate truffles [11]. Yes, the process takes several hours (and patience), but trust us when we say that the end product is worth every minute.
Chocolate-Almond Toffee
Satisfyingly crunchy, salty, sweet, and nutty, this chocolate-almond toffee [12] is a tough dessert to top.
Cotton Candy Fudge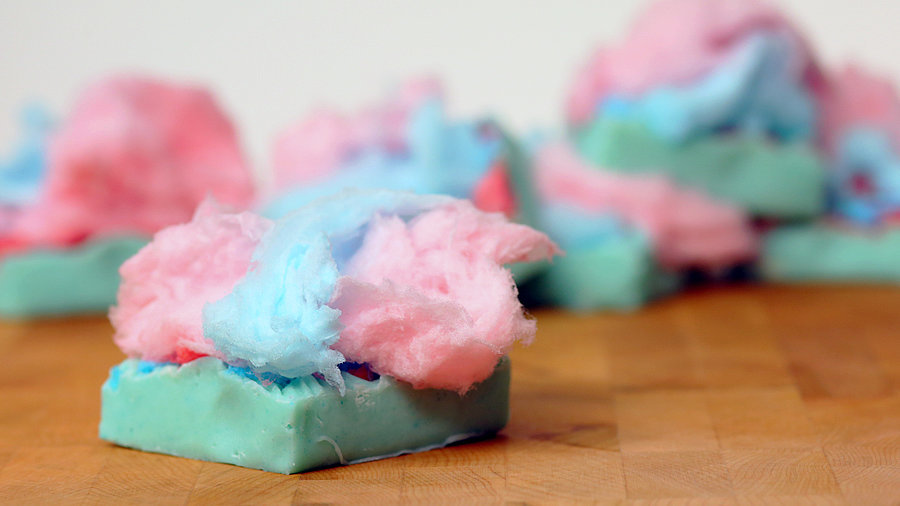 Little ones (and the young at heart) will adore this sweet, super-easy-to-make cotton candy fudge [13].
Chocolate Matzo Toffee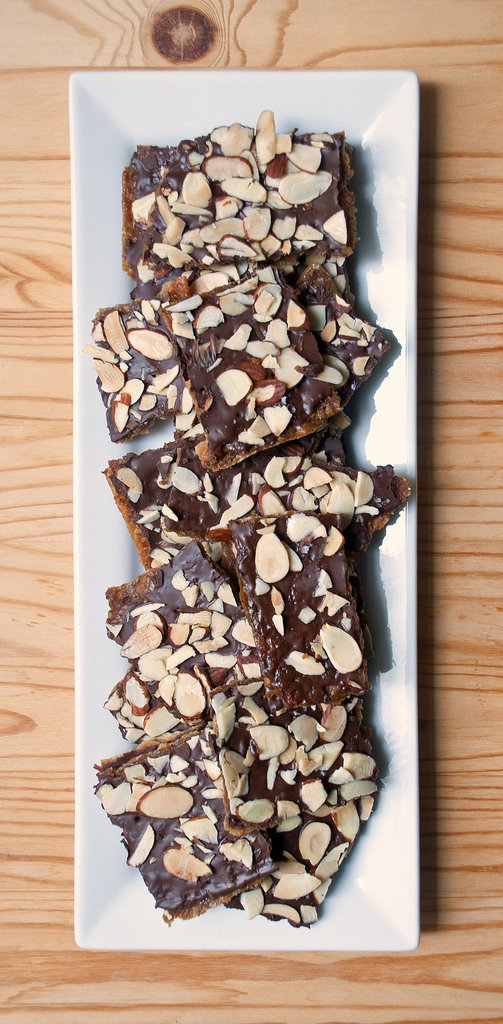 There's a very good reason this treat is dubbed chocolate matzo crack. Chocolate-covered almond matzo toffee [14] is nothing short of addicting thanks to its dangerously buttery, salty, sweet, and crisp finish. A word of advice: share it with a group, otherwise you'll finish it all by yourself. In one sitting . . .
Chocolate Peanut Butter Cups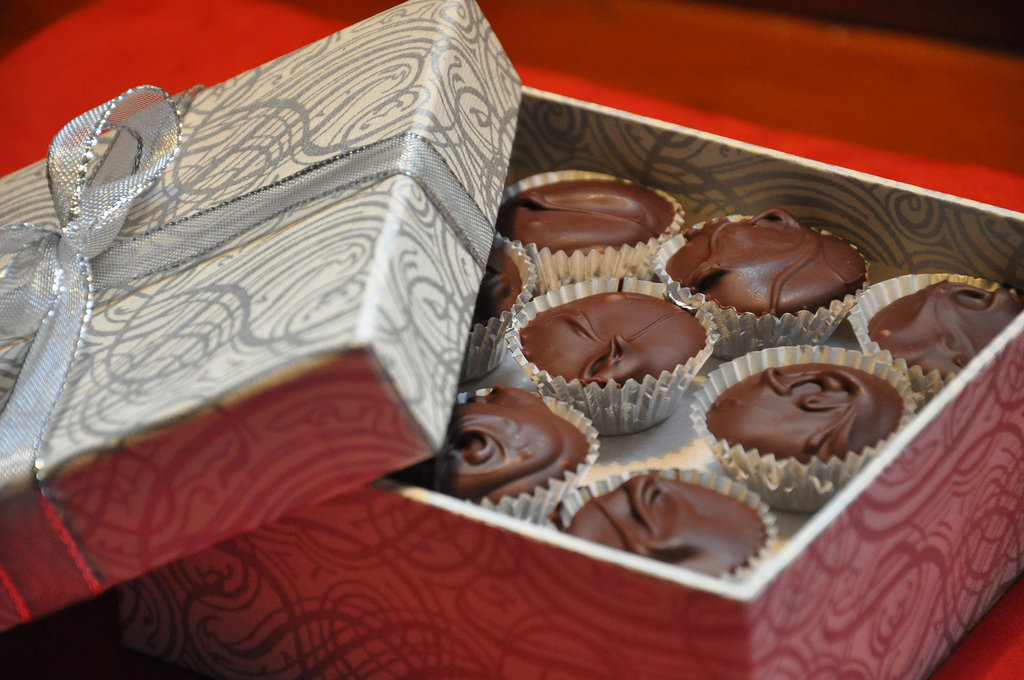 Homemade chocolate peanut butter cups [15] can easily be customized by swapping out almond or cashew butter for peanut. Or go with the classic chocolate-peanut-butter combo (it is a classic for a reason, after all).
Chai Caramels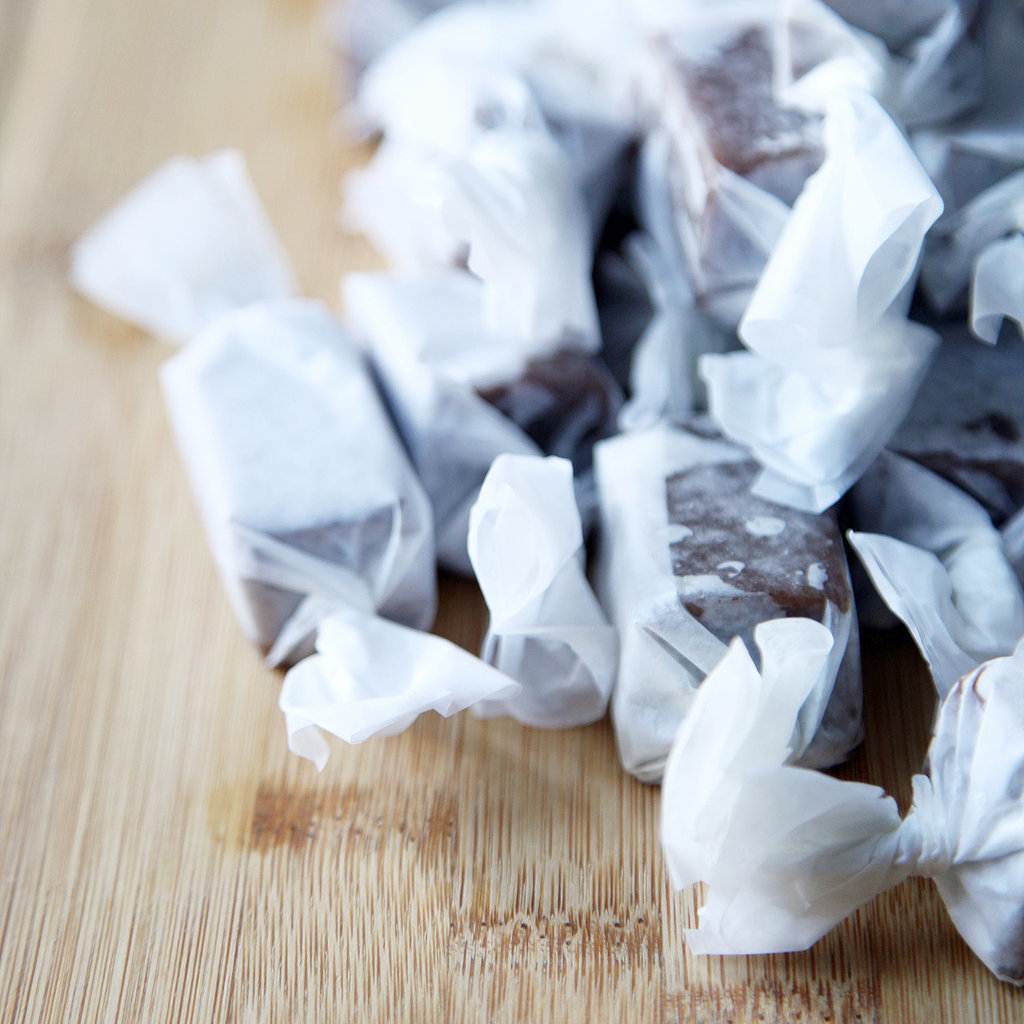 What's salty, spicy, and sweet all over? Chai caramels [16] that combine — you guessed it — chai tea and caramel.
Fruit and Nut Chocolate Bars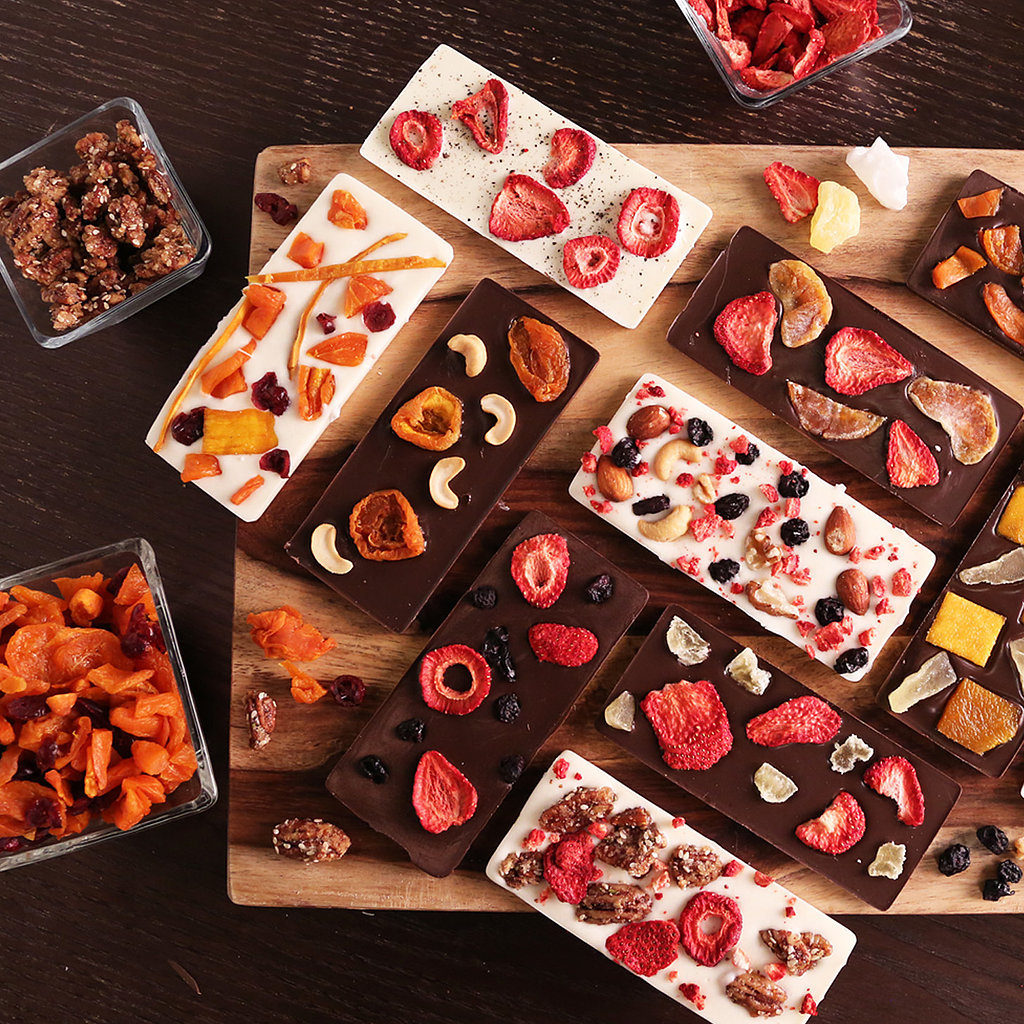 Think of these customizable chocolate bars [17] as a refined take on chocolate bark; pretty much anything goes inclusions-wise (provided it goes well with chocolate).
Candied Citrus Peels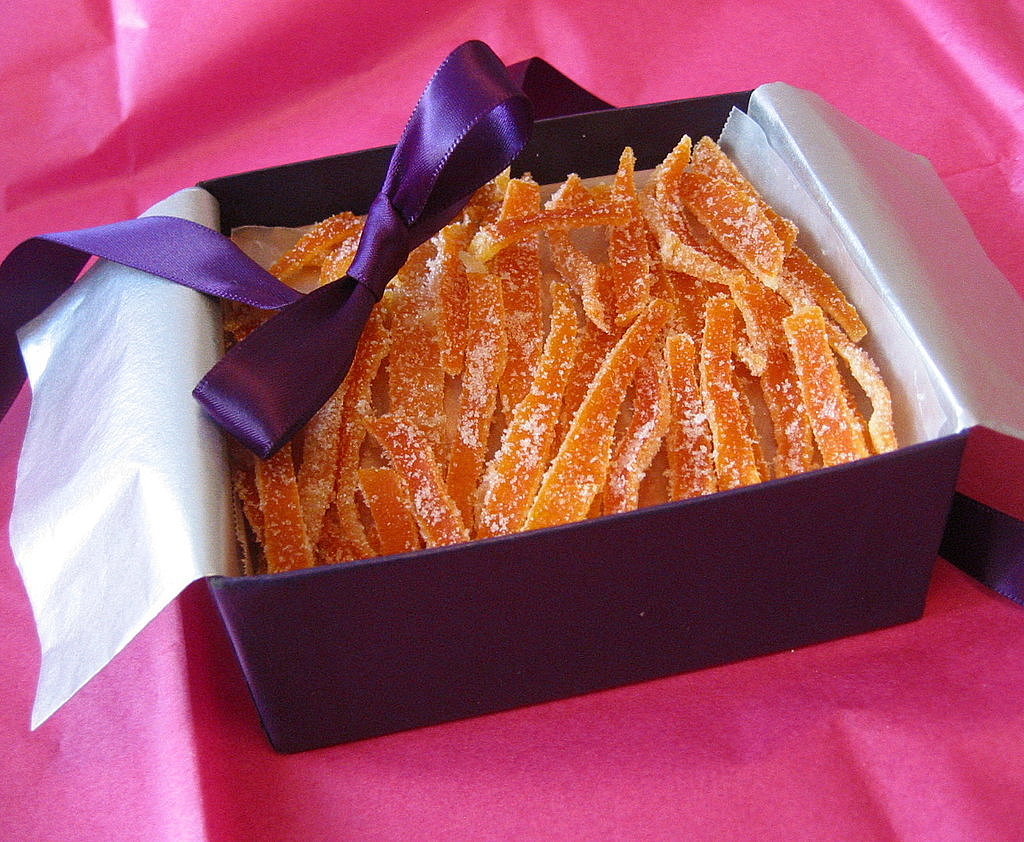 Go classic with candied citrus peels [18]. They're even better dipped in tempered dark chocolate [19].
Popping Chocolate Bark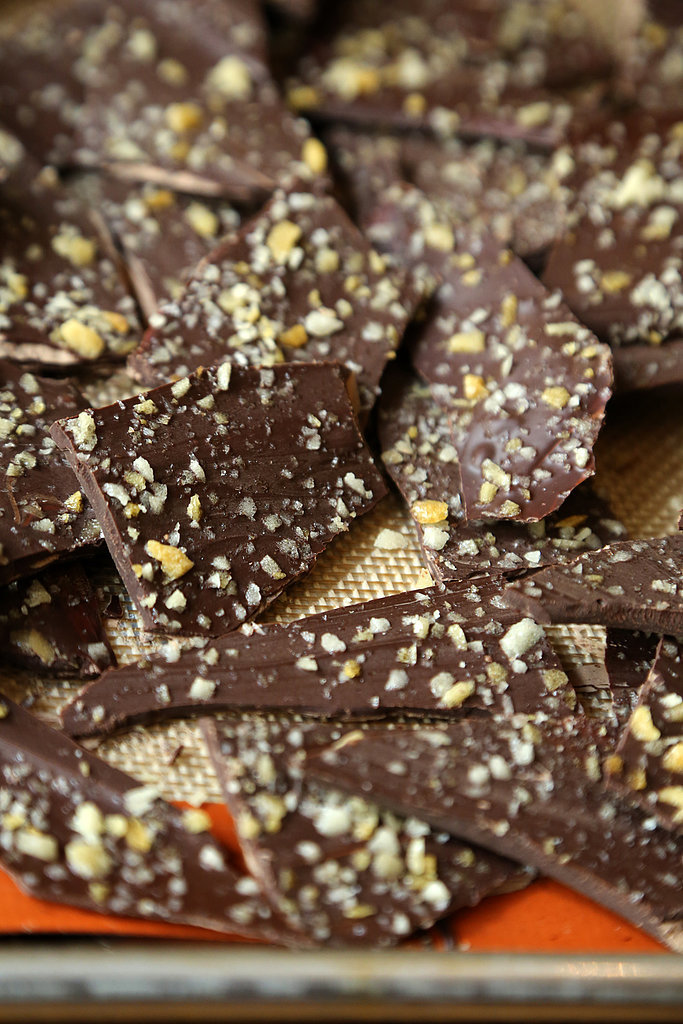 What do you get when you mix Pop Rocks with chocolate? (Well, not exactly Pop Rocks, but something similar.) Some popping sugar chocolate bark [20]. All you need to do to experience the snap and sizzle is mix popping sugar with chocolate bark, and boom — it's like a party in your mouth.
Peppermint Hard Candy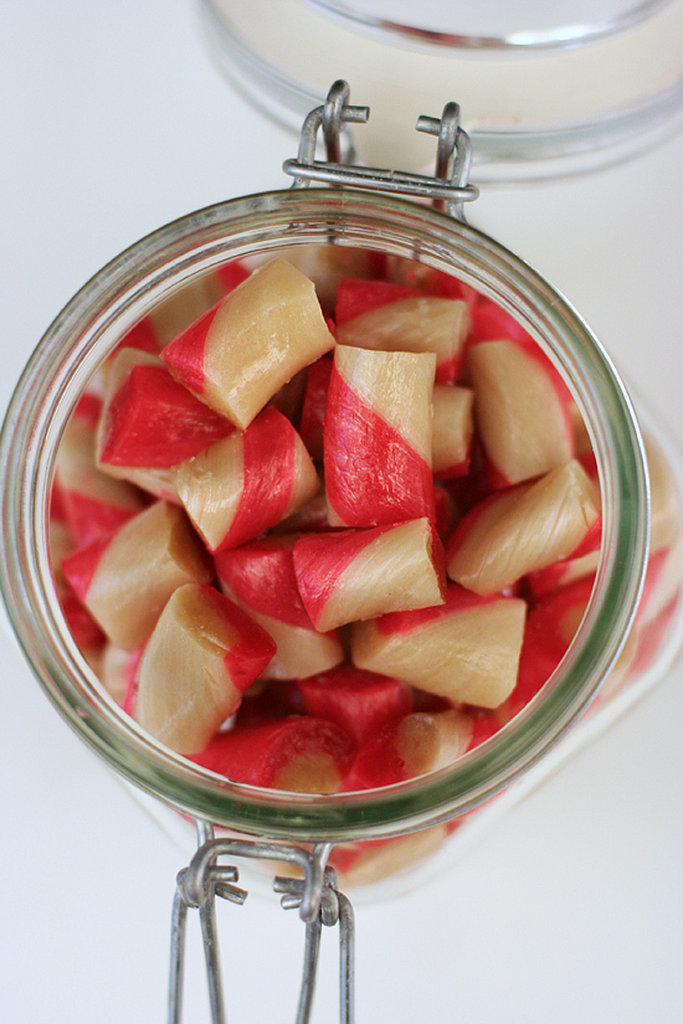 If you're up to the challenge, these peppermint hard candies [21] are a fun cooking project to take on and ridiculously tasty to boot.
Chocolate Lace Lollipops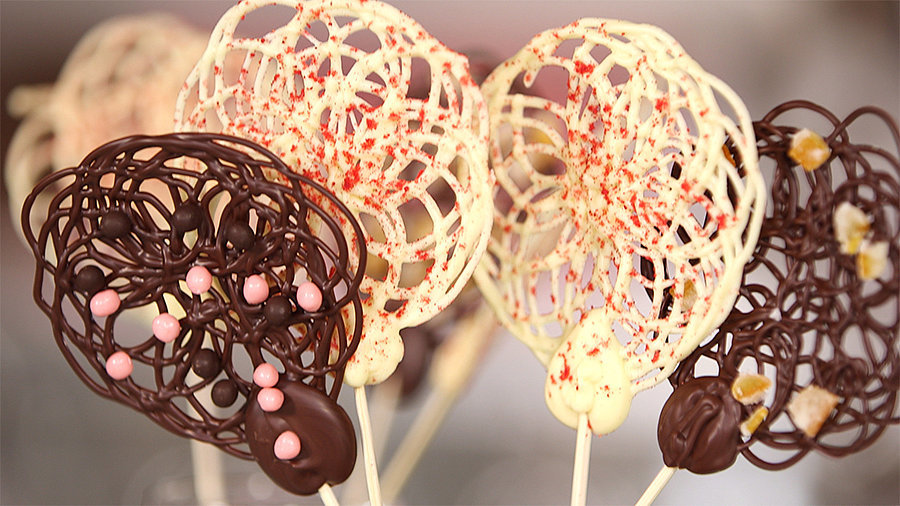 More technique (and a simple one at that) than recipe, these chocolate lace lollipops [22] are almost as fun to make as they are to eat.