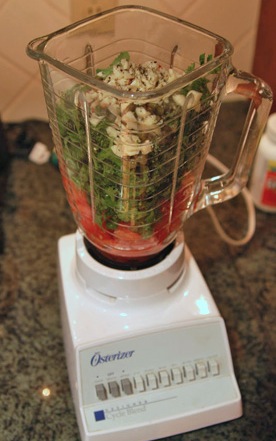 If you're obsessed with making on-the-go smoothies
like some of us
, chances are that countertop blender will be in heavy cleaning rotation. But don't worry, these kitchen electrics are among the easiest of cooking appliances to clean.
I have my mother, a longtime Vitamix devotee, to thank for this tip: the quickest way to clean a blender is to add water and then blend it!
Fill your blender a little over halfway with hot water, add a drop of dish-washing liquid if desired, then blend on low first. If the water level's not reached high enough to clean the blending container, raise the power level to high. Rinse (and repeat, if necessary). Is this how you clean your blender, too?
Source: Flickr User adpowers