If you've found a cinnamon roll recipe [1] that you're dying to make, the next step is seeing how the dough transforms into cinnamon-sugar swirled rolls. Click through our step-by-step guide so that you can feel confident while trying your hand at this advanced baking recipe.
Turn the Leavened Dough Out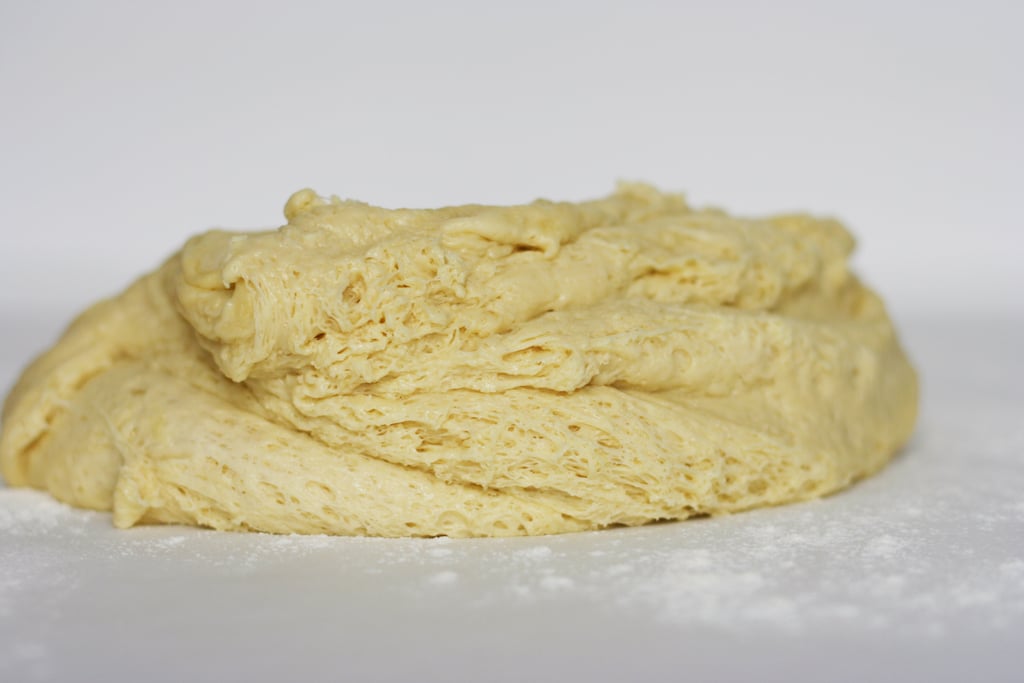 Once the dough has risen, turn it out of the bowl and onto a floured work surface. Tape a large piece of parchment paper down to make cleanup easier.
Roll Out Dough
Roll the dough out until it is 1/4-inch thick.
Brush the Dough With Butter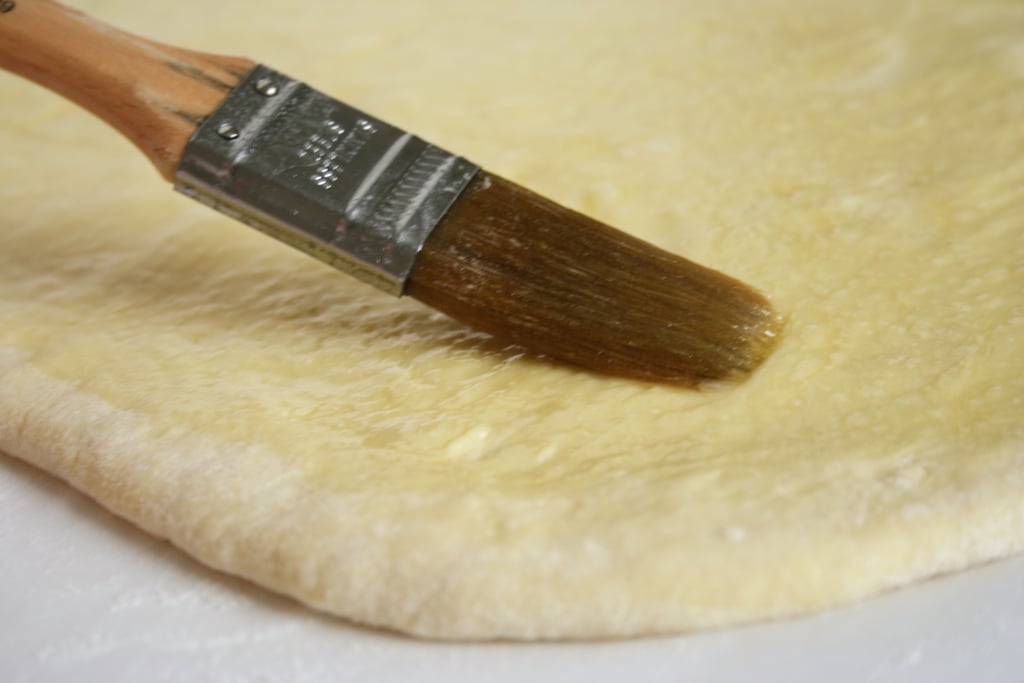 Use a pastry brush to liberally apply melted butter over the top of the dough.
Sprinkle With Cinnamon Sugar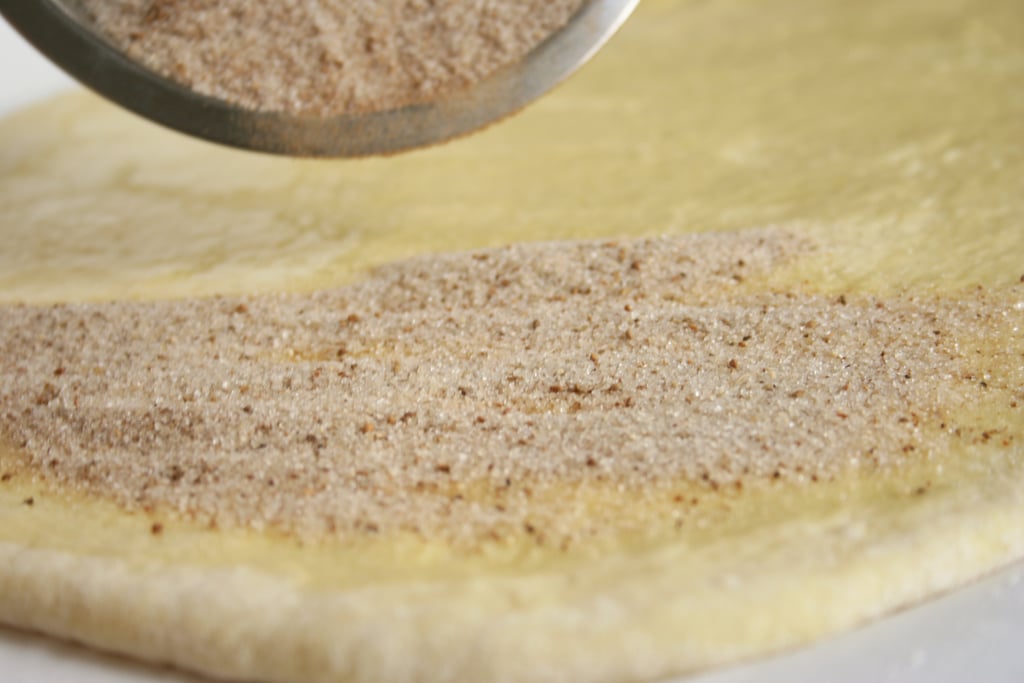 Sprinkle cinnamon sugar on top of the dough, making sure to leave a 1/4-inch border clear of the sugar.
Spread Sugar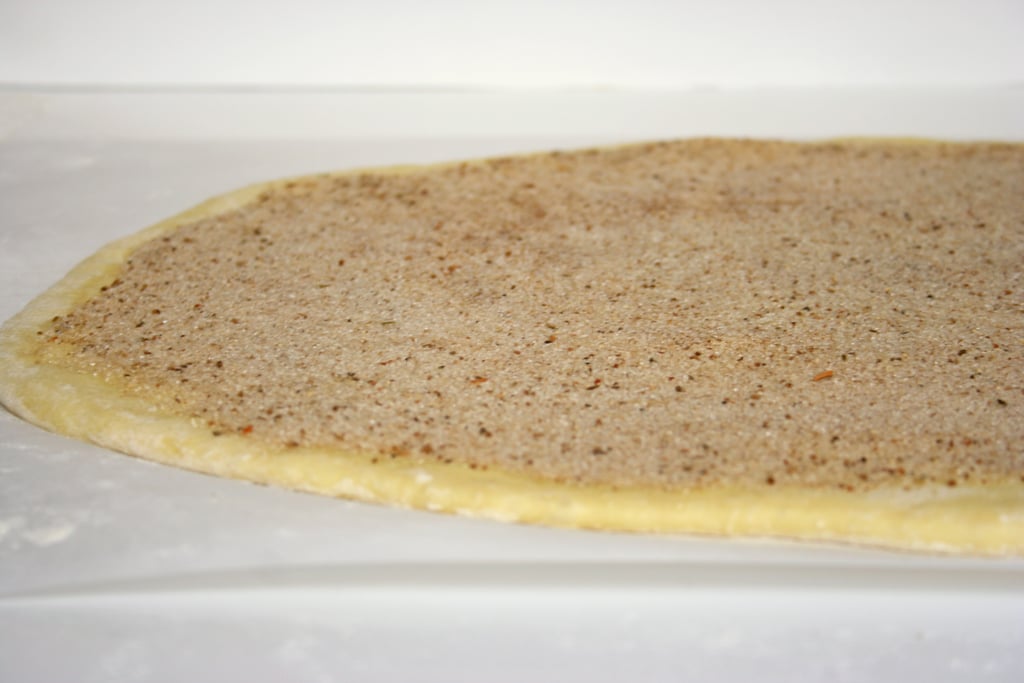 Spread the sugar evenly around the dough using the flat side of a plastic bowl scraper, and then press it into the dough using a fork.
Roll the Dough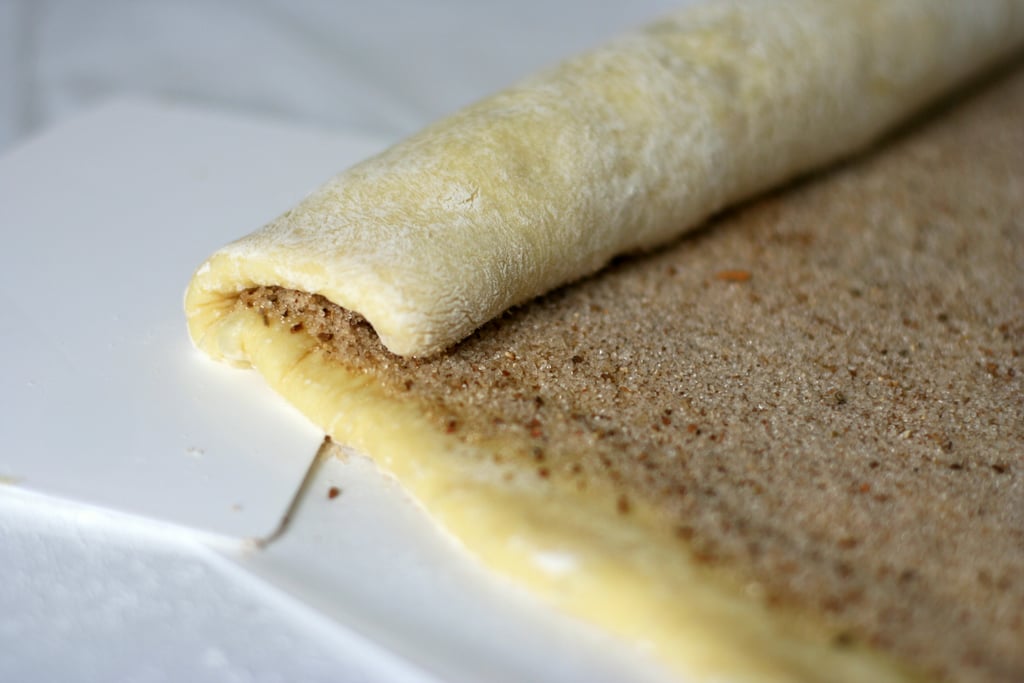 Slide the bowl scraper under the dough to help release it from the work surface as you roll it into a tight log.
Roll the Dough Into a Tight Log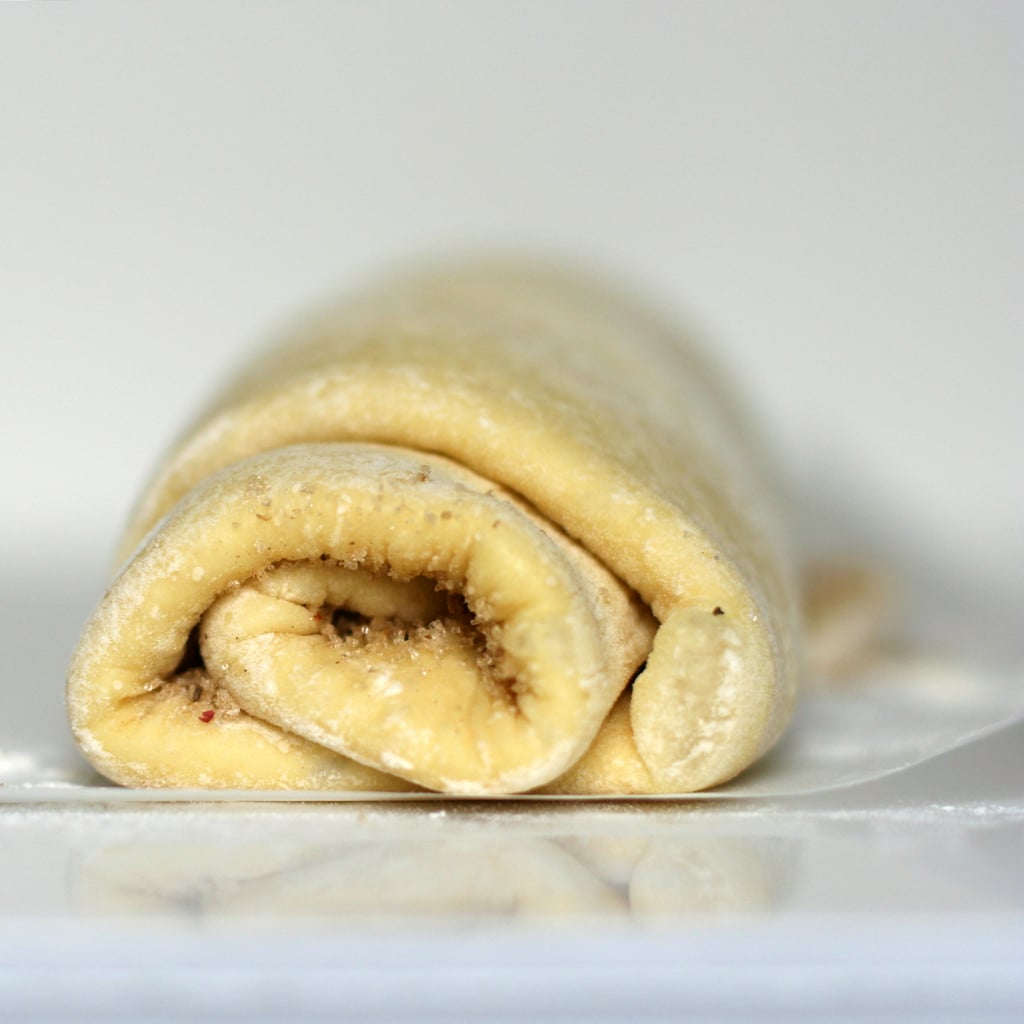 Once you've rolled the dough into a tight log, it will begin to resemble cinnamon rolls.
Cut the Roll With a Sharp Knife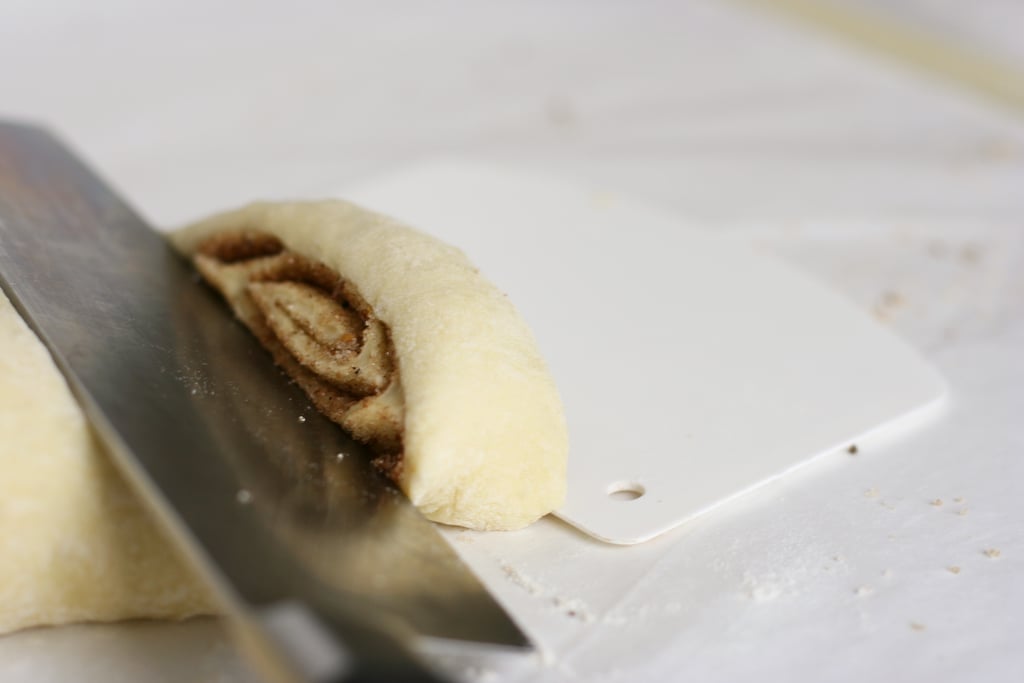 Use a very sharp knife to slice the dough into 20 pieces (about 1/2-inch thick each).
Transfer Dough Pieces
Prevent the sugar from pouring out of the dough by transferring the dough pieces to the baking dish with a bowl scraper.
Place the Pieces Side by Side and Bake Until Golden Brown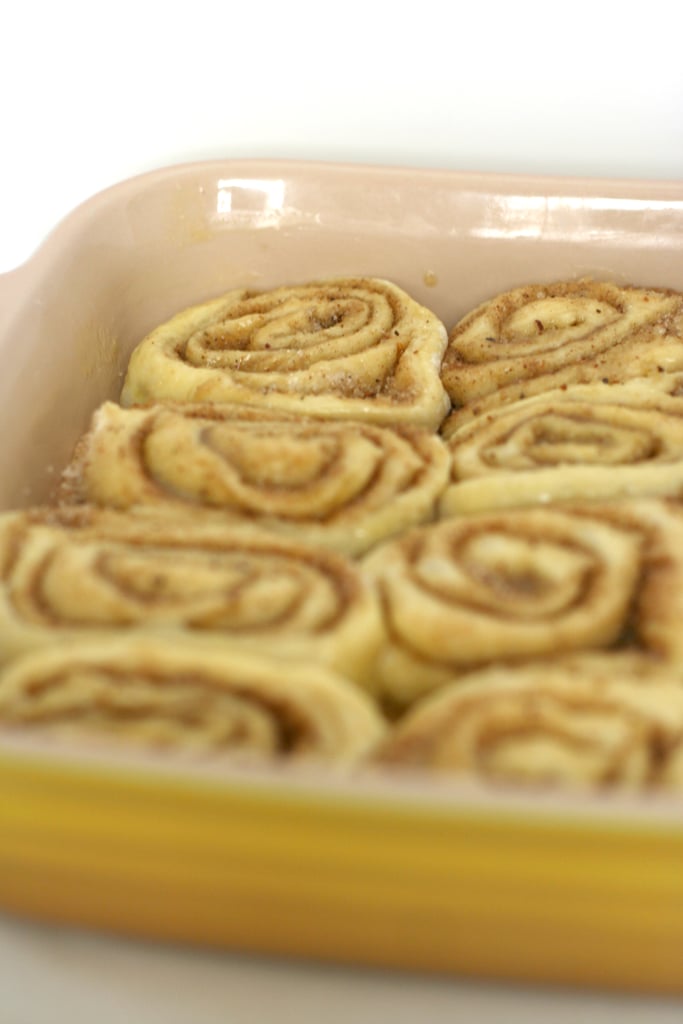 Once all the dough pieces are placed side by side in the baking dish, apply the remaining melted butter on top of the dough with a pastry brush. Bake for 20-25 minutes, or until the dough begins to turn golden brown on top.
Apply Icing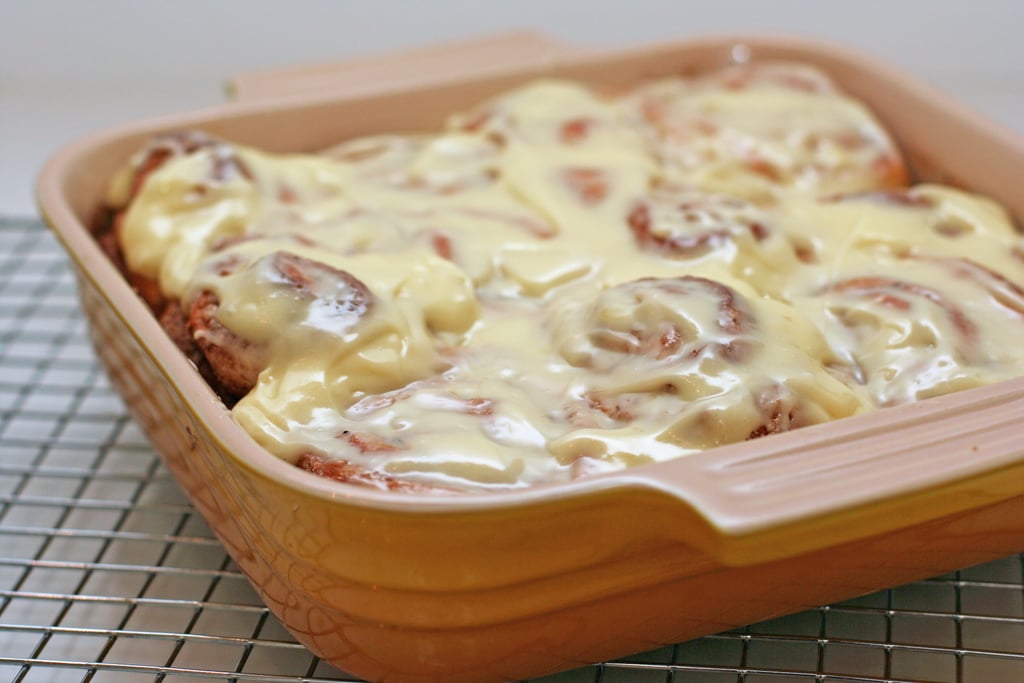 While the cinnamon rolls are still hot, pour the icing over the rolls, and use a spatula to spread it around evenly.
Enjoy Your Hard Work!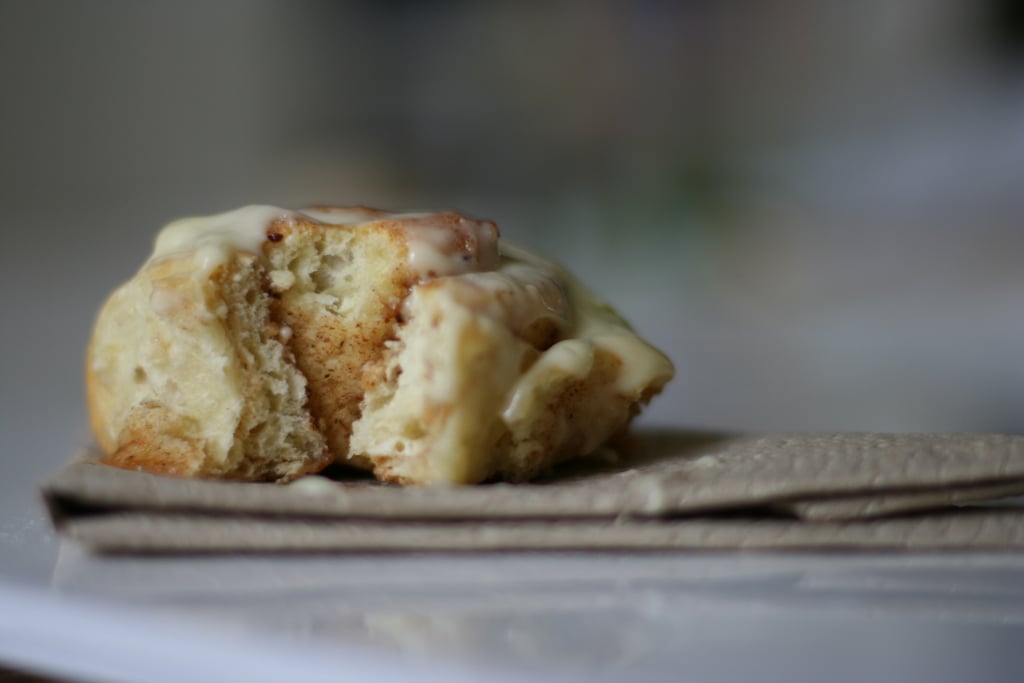 Serve these cinnamon rolls immediately. They are best piping hot!