A couple of weeks ago, Brian Sugar [1], came to my desk with an incredibly giddy look on his face. He had purchased 10 pounds of turkey and 10 more of pastrami, quarts of coleslaw and Russian dressing, and countless loaves of Rye bread. He was going to make a "New Jersey Sloppy Joe." According to Mr. Sugar, in New Jersey, a sloppy joe isn't the common combination of ground beef and juicy tomato sauce [2], it is rather, a wet sandwich somewhere between the classic Reuben and a pastrami sandwich. Intrigued, I followed him to the conference room where a makeshift assembly line was set up. Naturally, I had to document the technique to share with you. To learn how to make Brian Sugar's New Jersey Sloppy Joe, simply start clicking!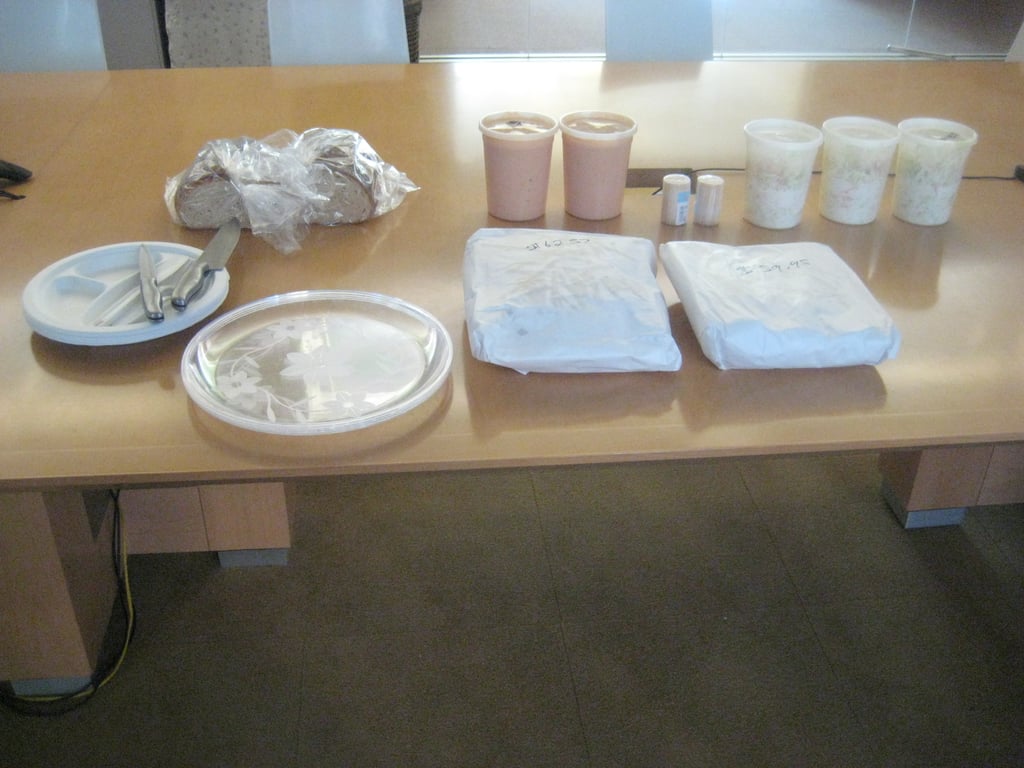 Before you begin cooking, set up the mise en place [3].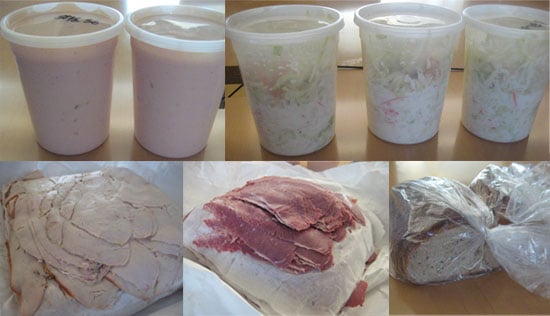 To make Brian's sandwich you need: Russian dressing, cole slaw, deli meat (we used turkey and pastrami), and rye bread.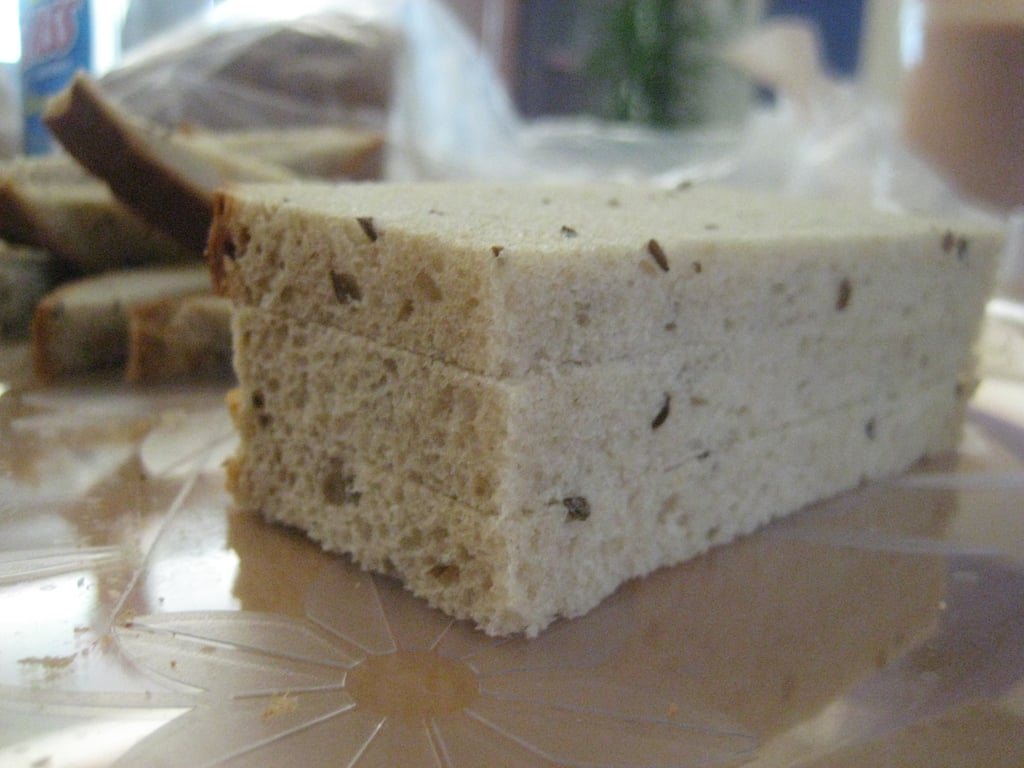 Start by slicing the crusts off of two slices of the rye bread. You want the sandwich to be a neat rectangle.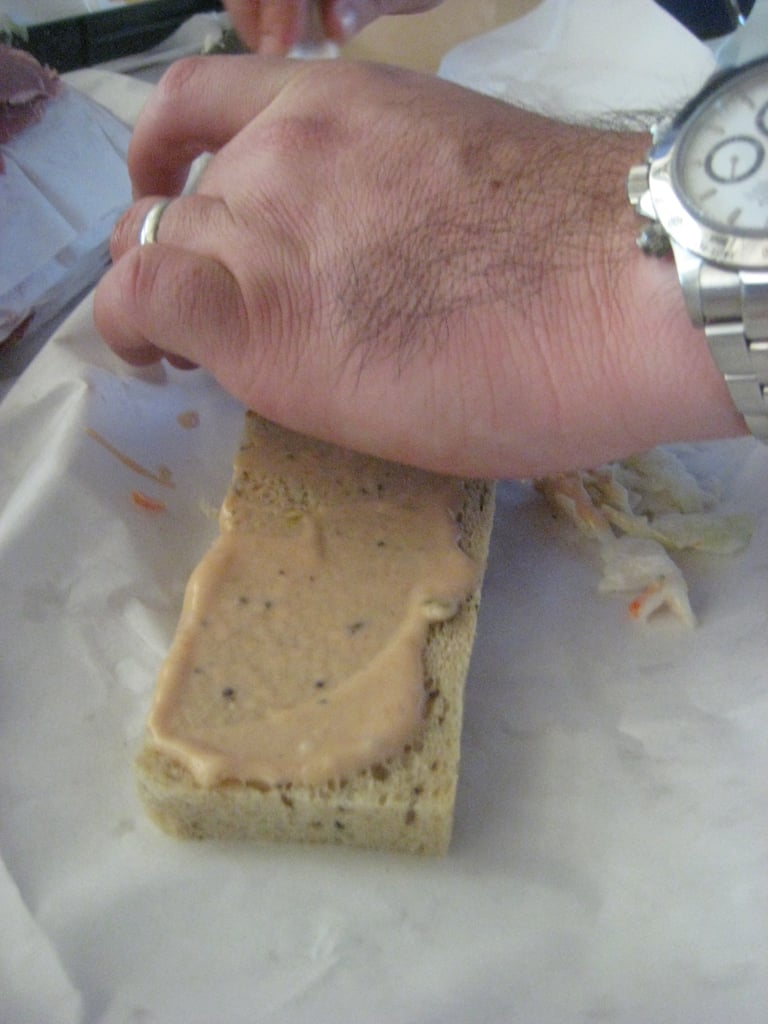 Next cover both pieces of bread generously with Russian dressing.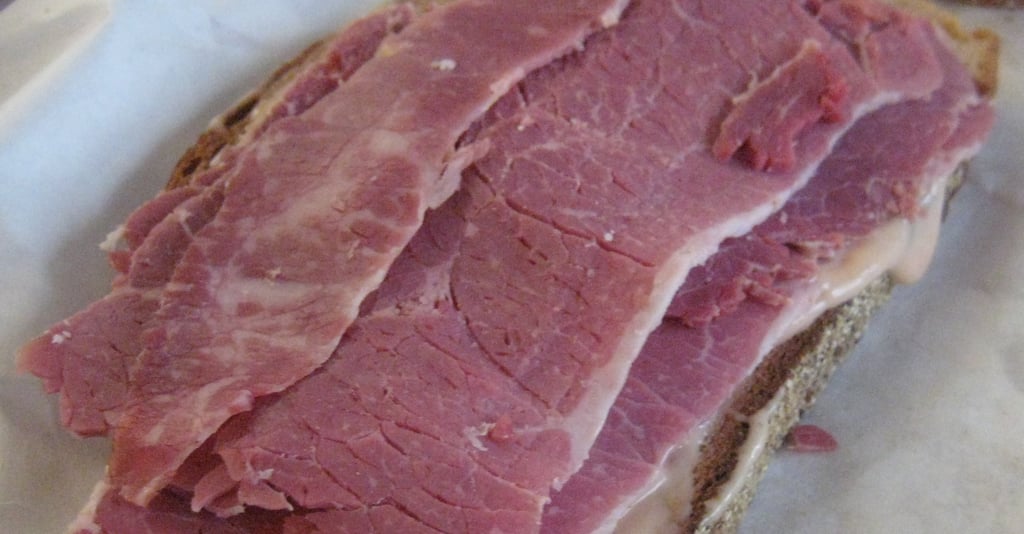 Layer 3-5 slices of meat on top of one slice of bread.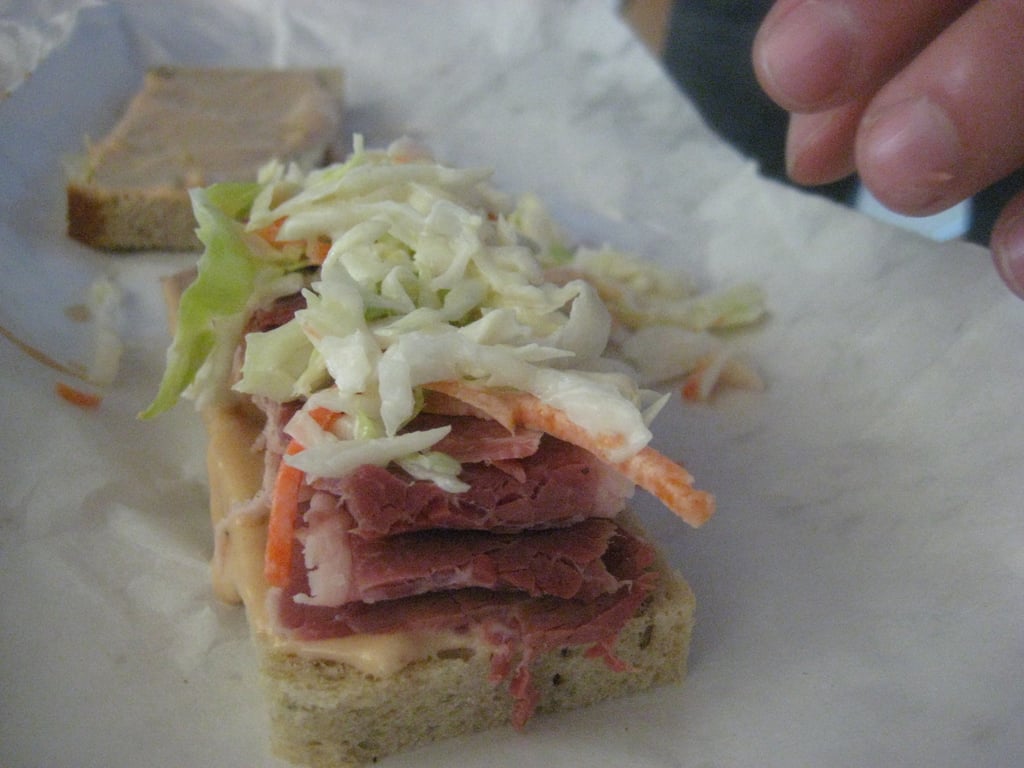 Cover with several heaping tablespoons of coleslaw.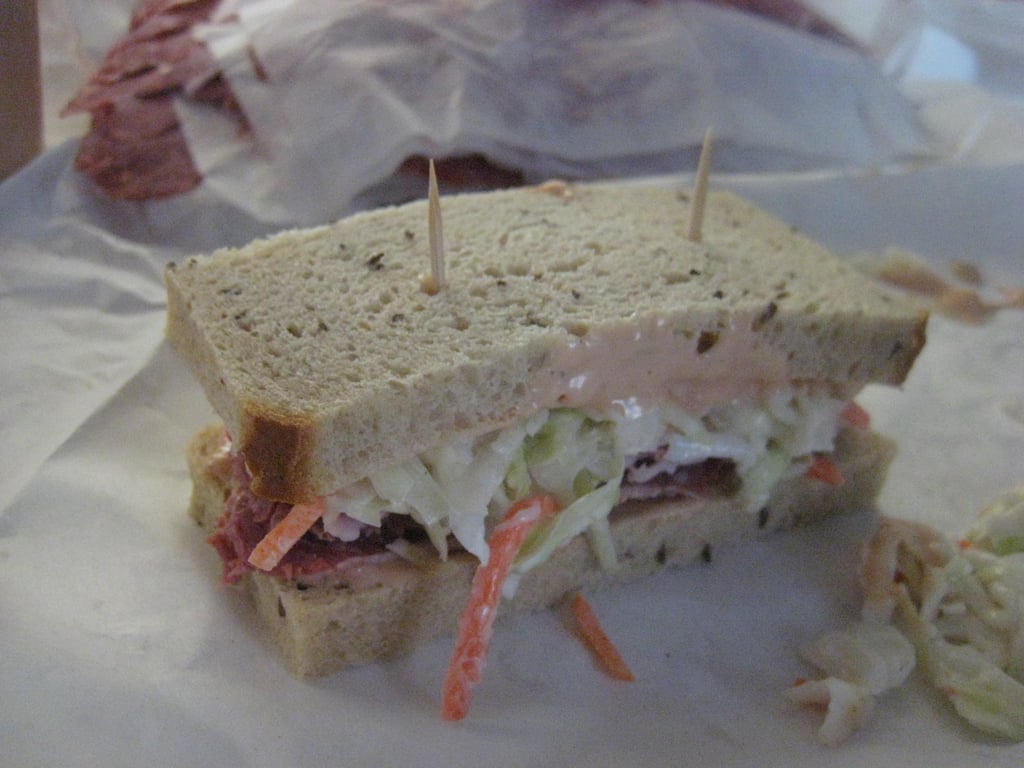 Top with the remaining slice of bread. If desired, to make the messy sandwich easier to eat, stab with two toothpicks.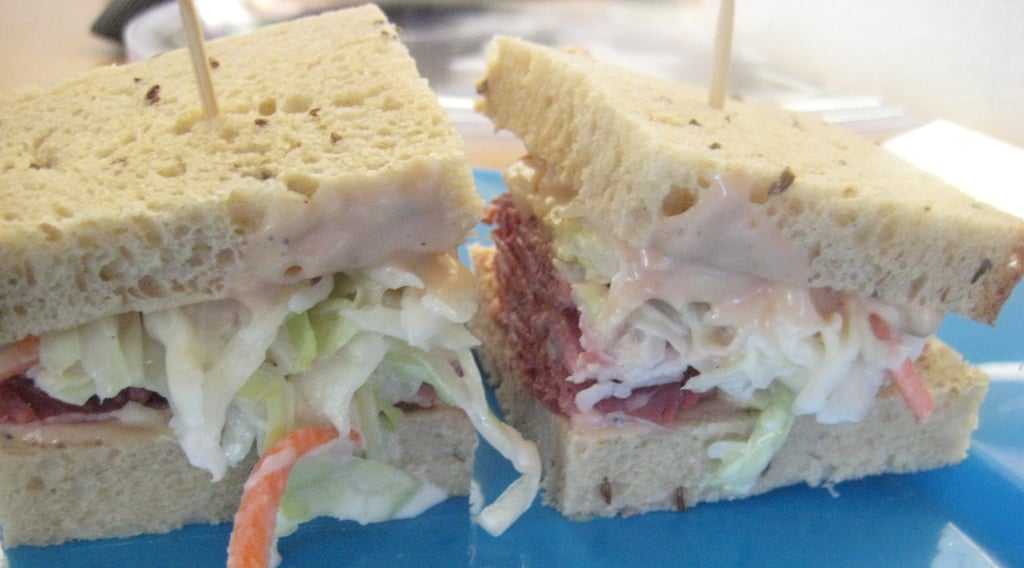 Cut in half and enjoy!