A couple of weeks ago, I had the pleasure of learning how to make an authentic Spanish rice with seafood. According to my instructor, Enrique, the term paella generally refers to rice prepared in the style typical to Valencia. Since the rice seen here was made in Puerto de Santa Maria, a province of the Southern Spanish city, Cadiz, I'm calling it a paella gaditano. To take a look at how I made this incredibly delicious rice, click the "Start" button.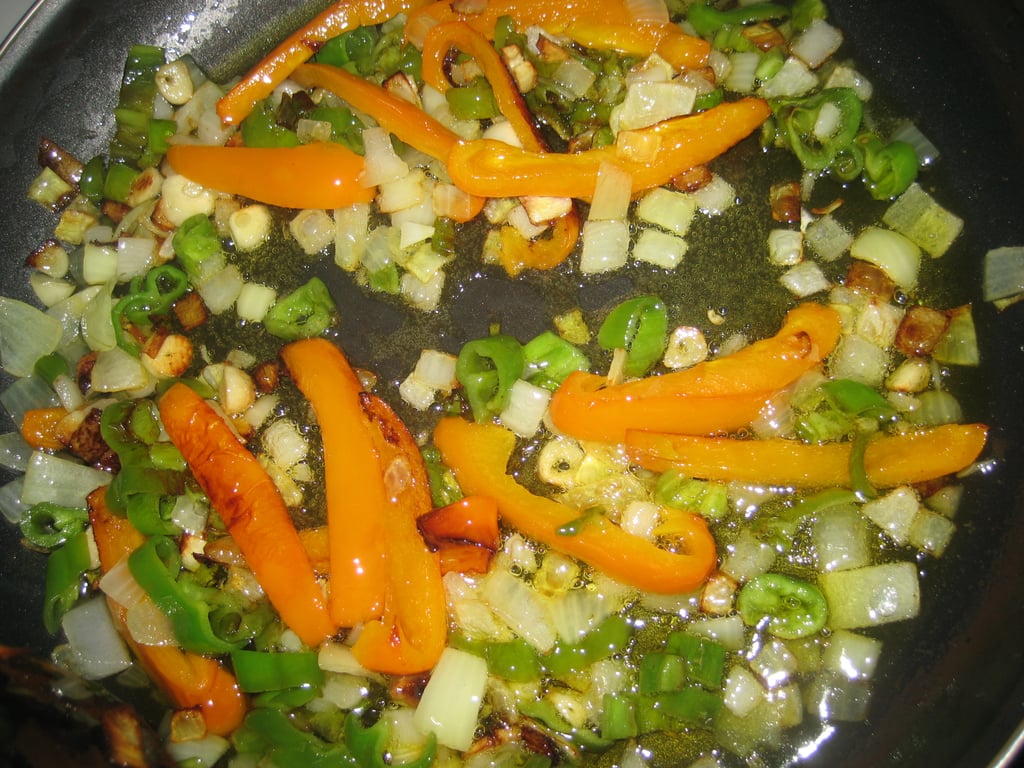 Any sort of Spanish rice begins with the sofrito, a base of vegetables that seasons the dish.
Our sofrito consisted of onions, garlic, and green and red bell peppers. These veggies are sauteed in a good amount of olive oil until soft, tender, and slightly browned.
While the sofrito cooks, make a caldo, or fish broth. Cover shrimp heads with water, bring to a boil, and simmer.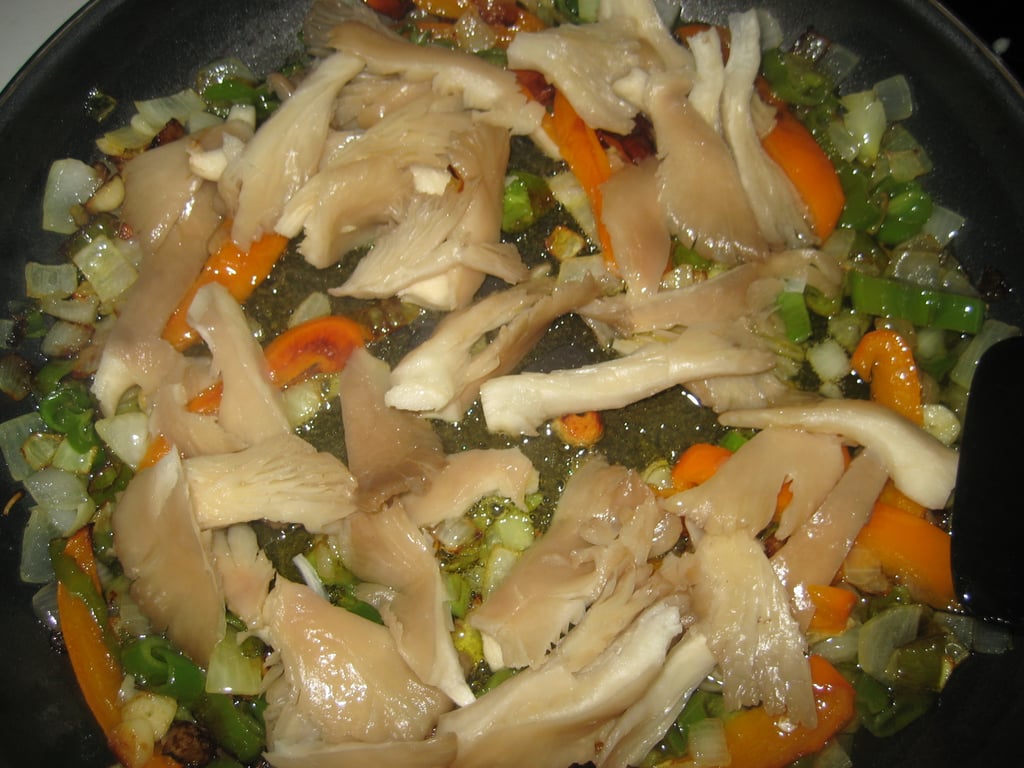 Once the sofrito has had plenty of time to cook, mushrooms are added to the pan.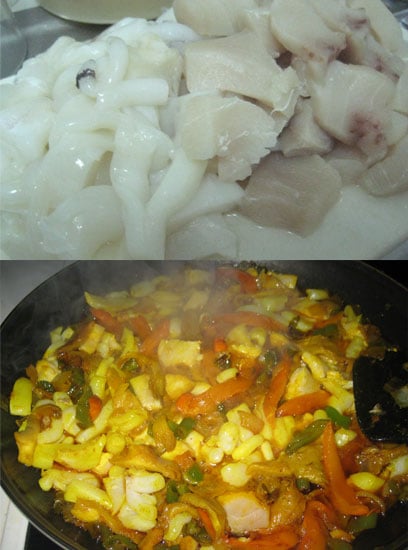 Next, the fish and seasonings are added. We used white fish and choco, a calamari-like fish that's incredibly popular in Cadiz.
Pimenton, a spicy Spanish paprika, gives the paella its color.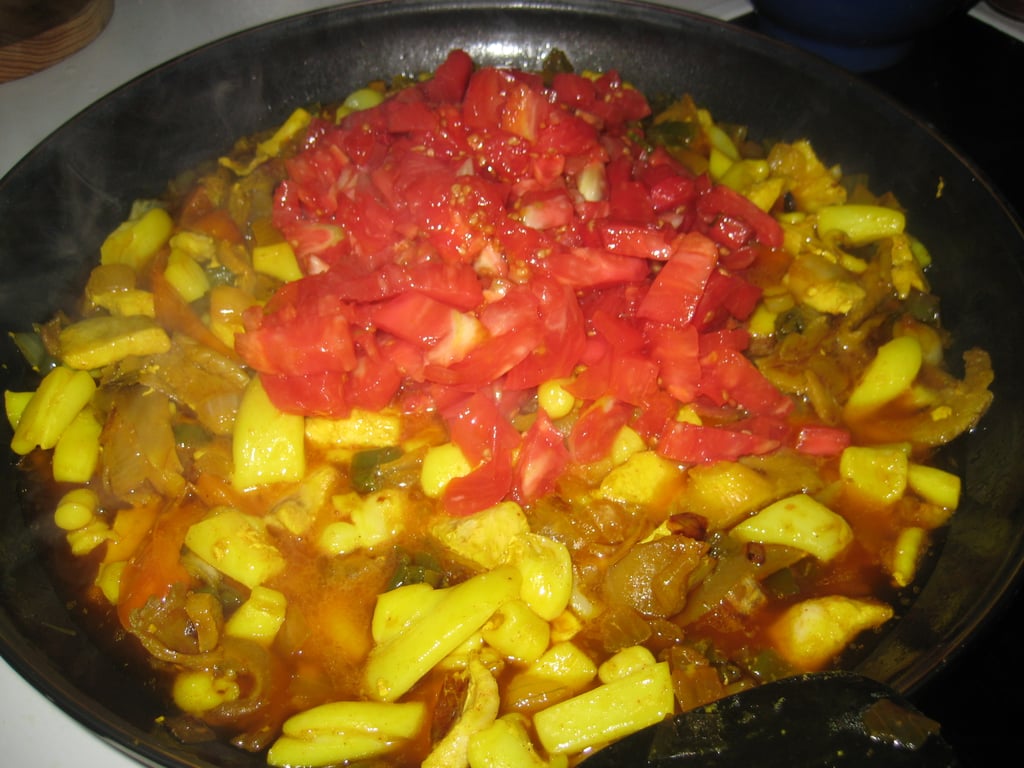 When the fish is cooked through, fresh, peeled tomatoes are added to the pan.
It's important to season the paella with salt once the tomatoes are added.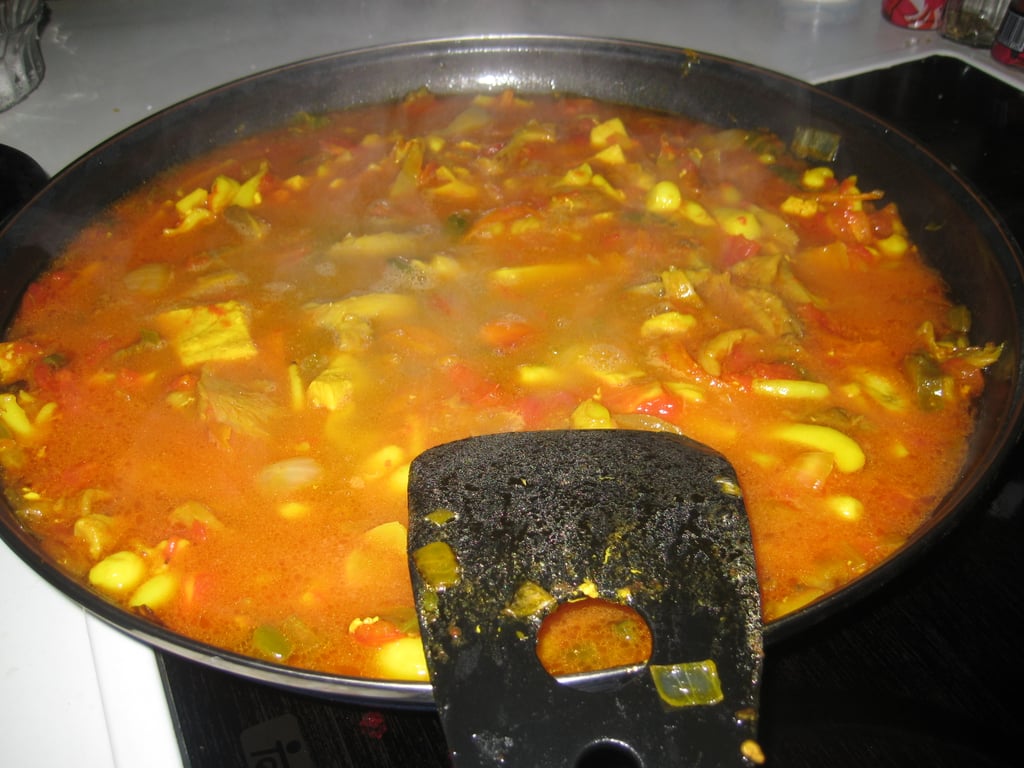 Strain the broth and add to the pan. Bring the entire dish to a simmer and cook, letting the flavors meld.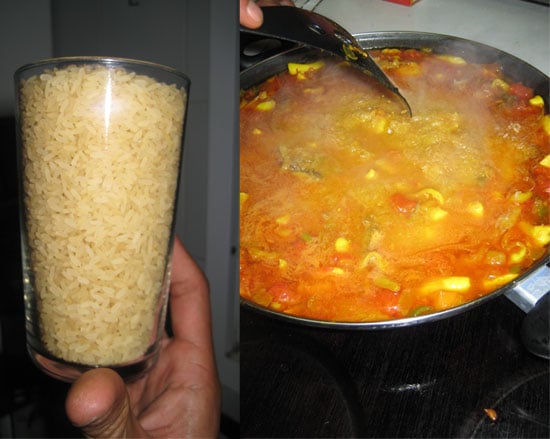 It's time to add the rice.
Although not required, we stired the rice while it cooked like you do when making risotto. This makes for a fuller, more flavorful rice grain.
The rice takes 25-40 minutes to cook.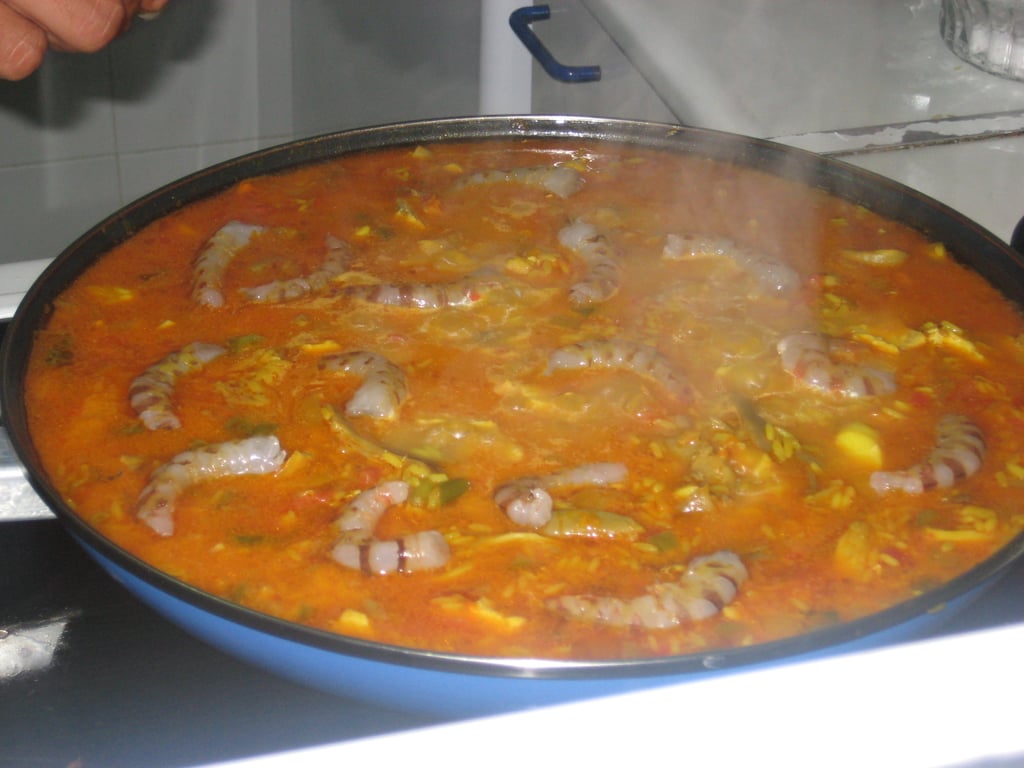 The quick-cooking shrimp are the last ingredient to be added to the paella.
Stir into the rice to ensure that the shrimp pick up all of the flavors.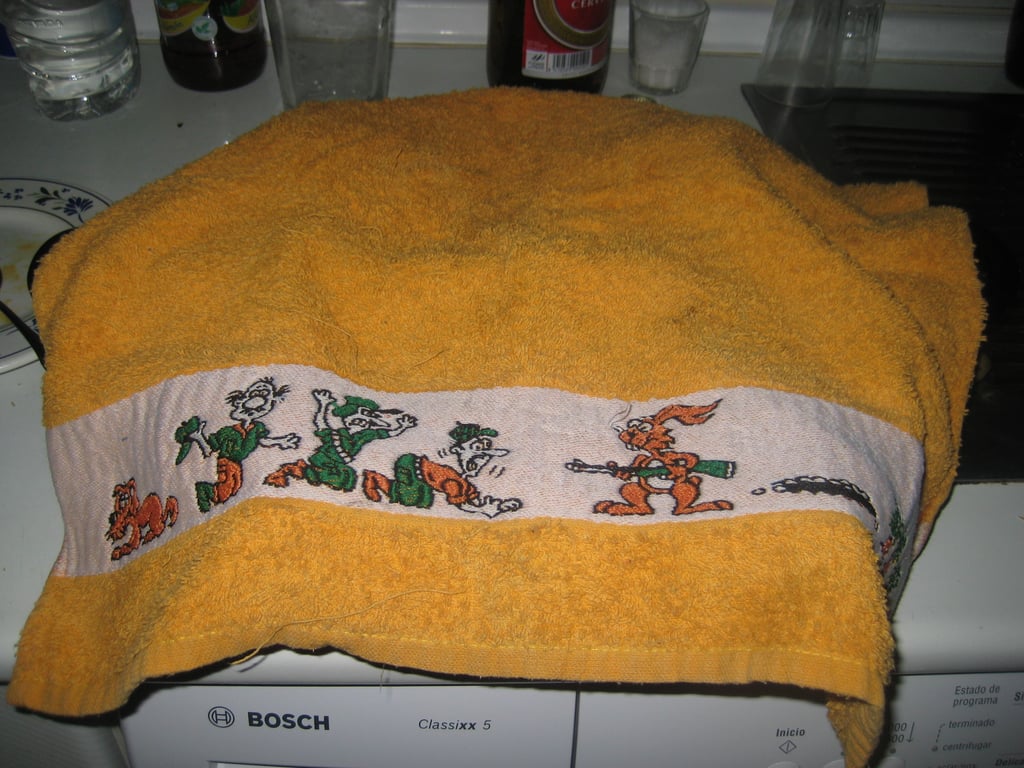 The final step in making paella is to let the rice rest. Remove from heat, cover, and let sit for 10-15 minutes.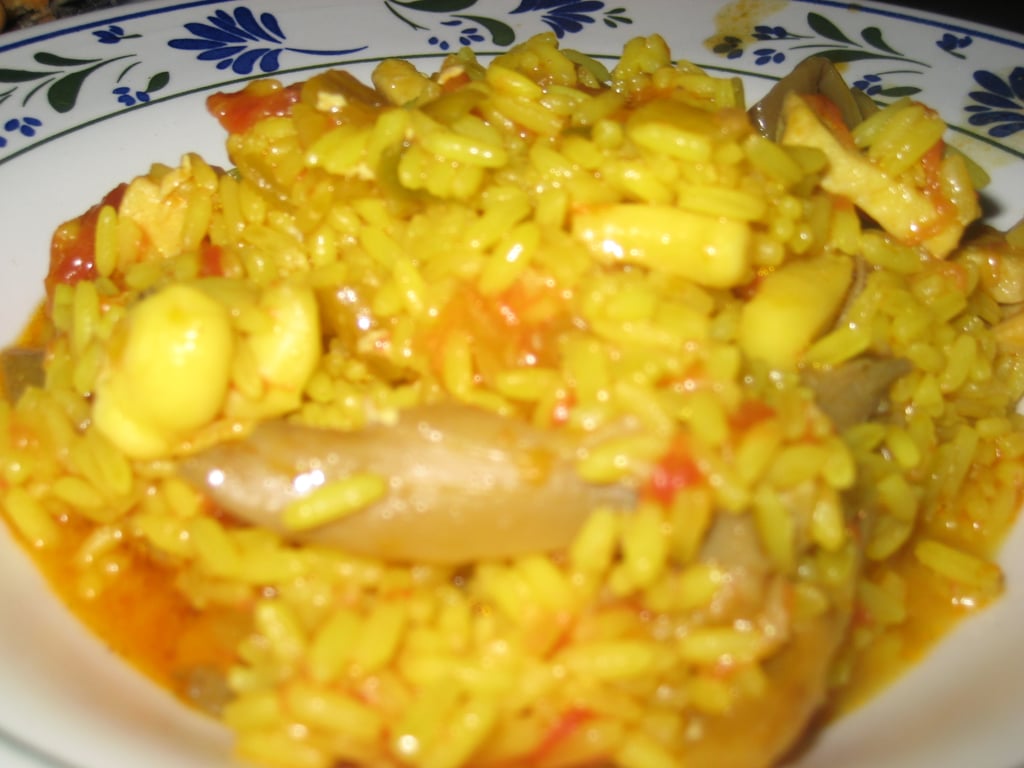 Finally the rice is ready to enjoy! We served ours with lemon wedges, crusty bread, and verdejo, a white Spanish wine varietal.