We've all been there: excited over the prospect of a home-baked cake, you hastily assemble all of the necessary ingredients, read through the instructions, and realize one crucial step was overlooked: how to prep the cake pans [1]. Now you could certainly purchase parchment rounds [2] (and may as well so you're stocked for the next go-around), but sometimes cake cannot wait, and you must take matters into your own hands. Luckily, with a little know-how (if you've ever made a paper snowflake, the process will seem familiar), this is an easy fix.
Gather Materials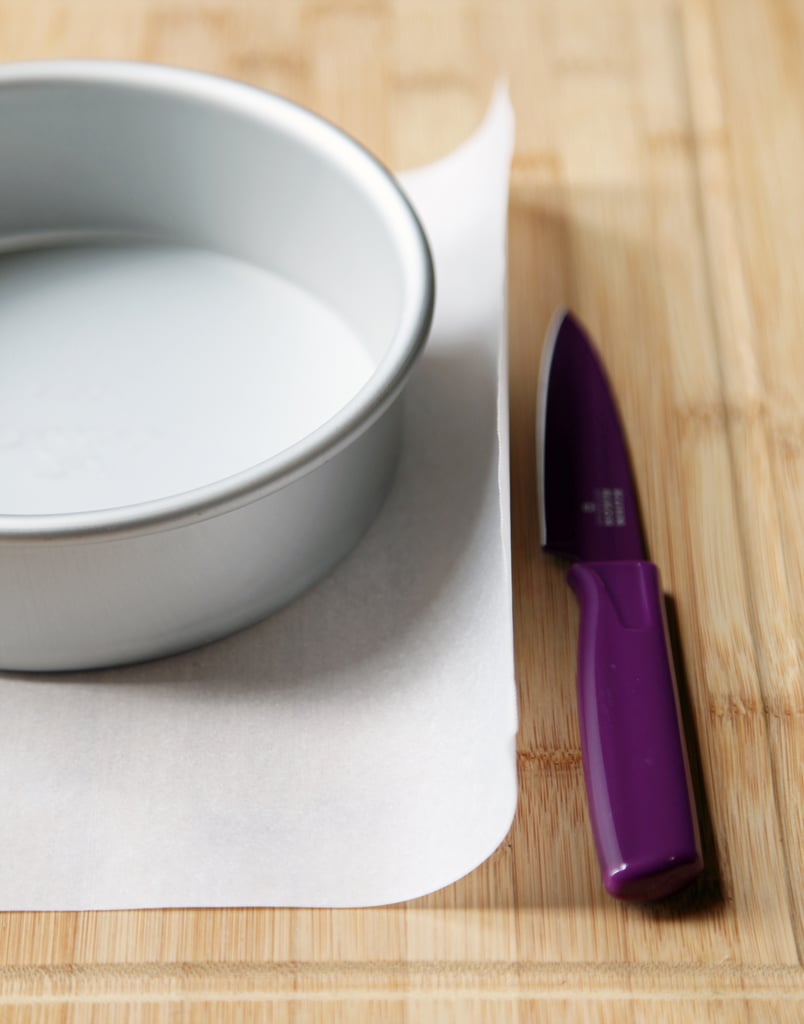 All you need is the cake pan you're looking to line, a rough square of parchment slightly larger than the pan's bottom, and a sharp knife.
Fold the Square in Half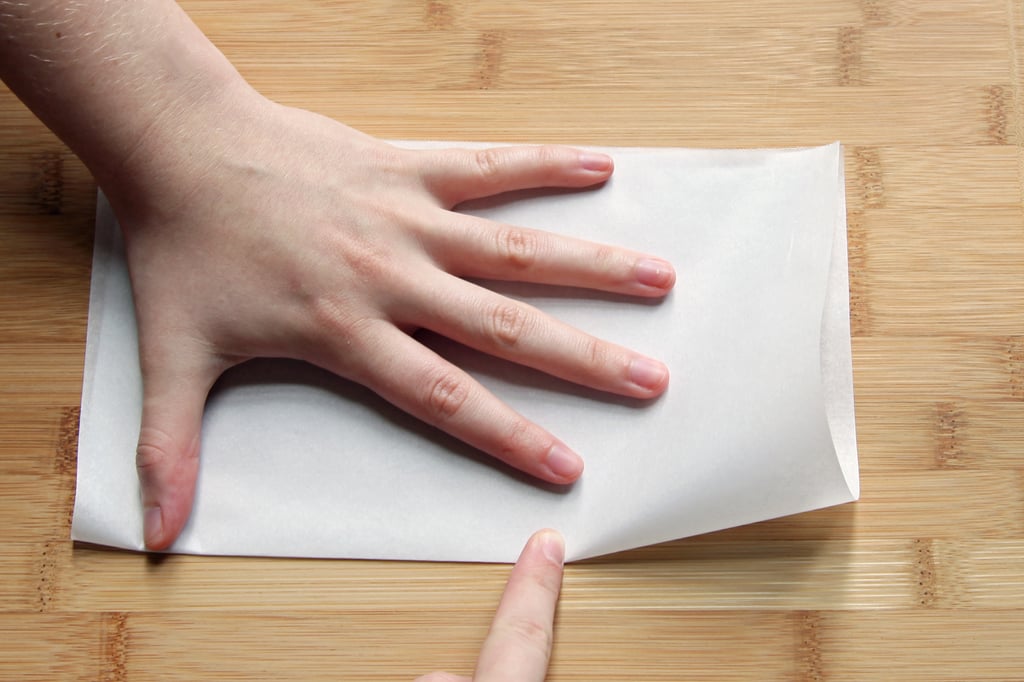 Fold the square in half, making a sharp crease with the side of your finger.
Photo: David Whitley
Fold the Rectangle Into a Square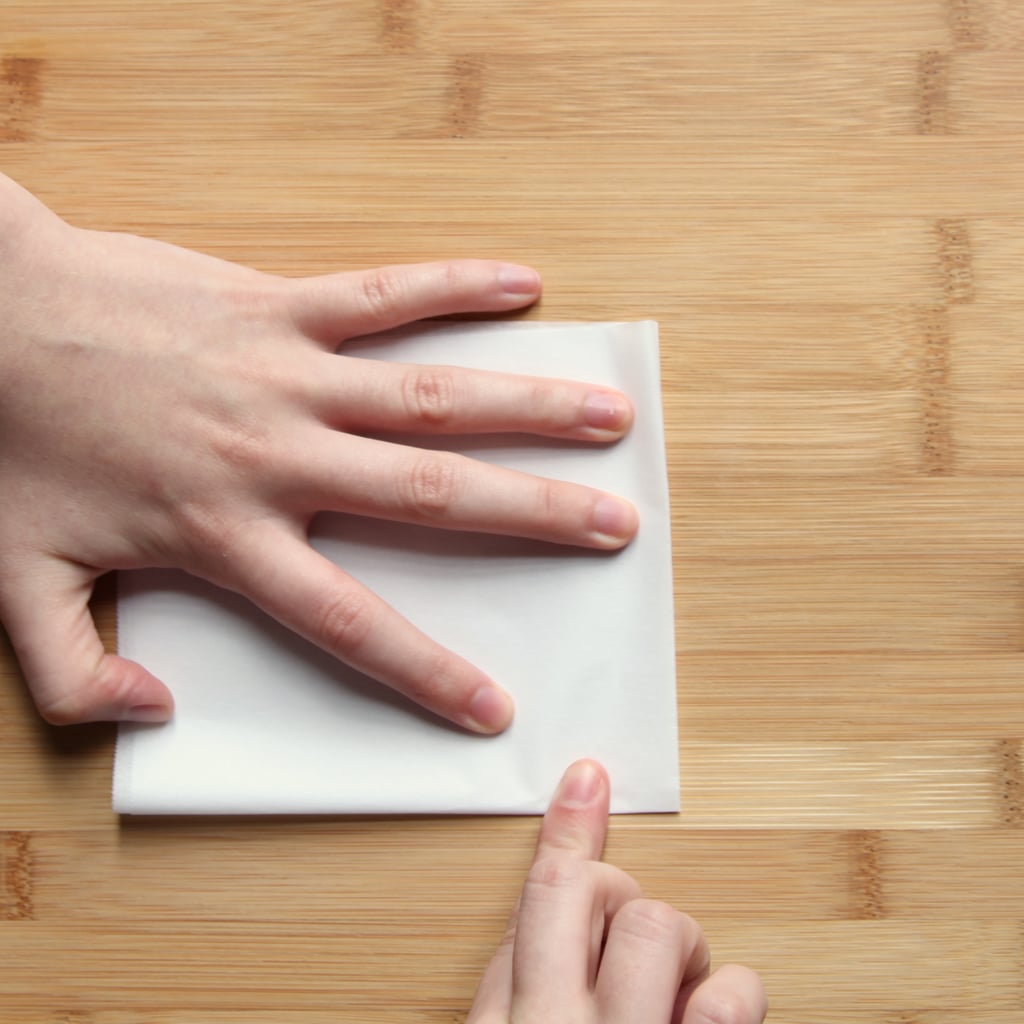 Photo: David Whitley
Fold Into a Triangle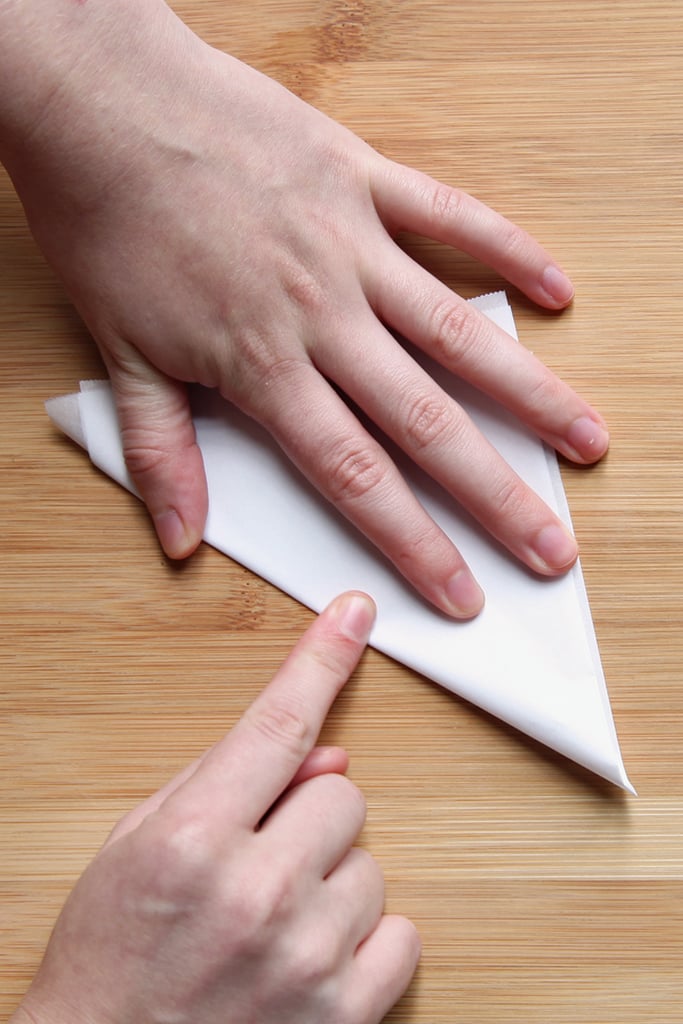 Fold the parchment into a right-angled triangle.
Photo: David Whitley
Fold Into a Smaller Triangle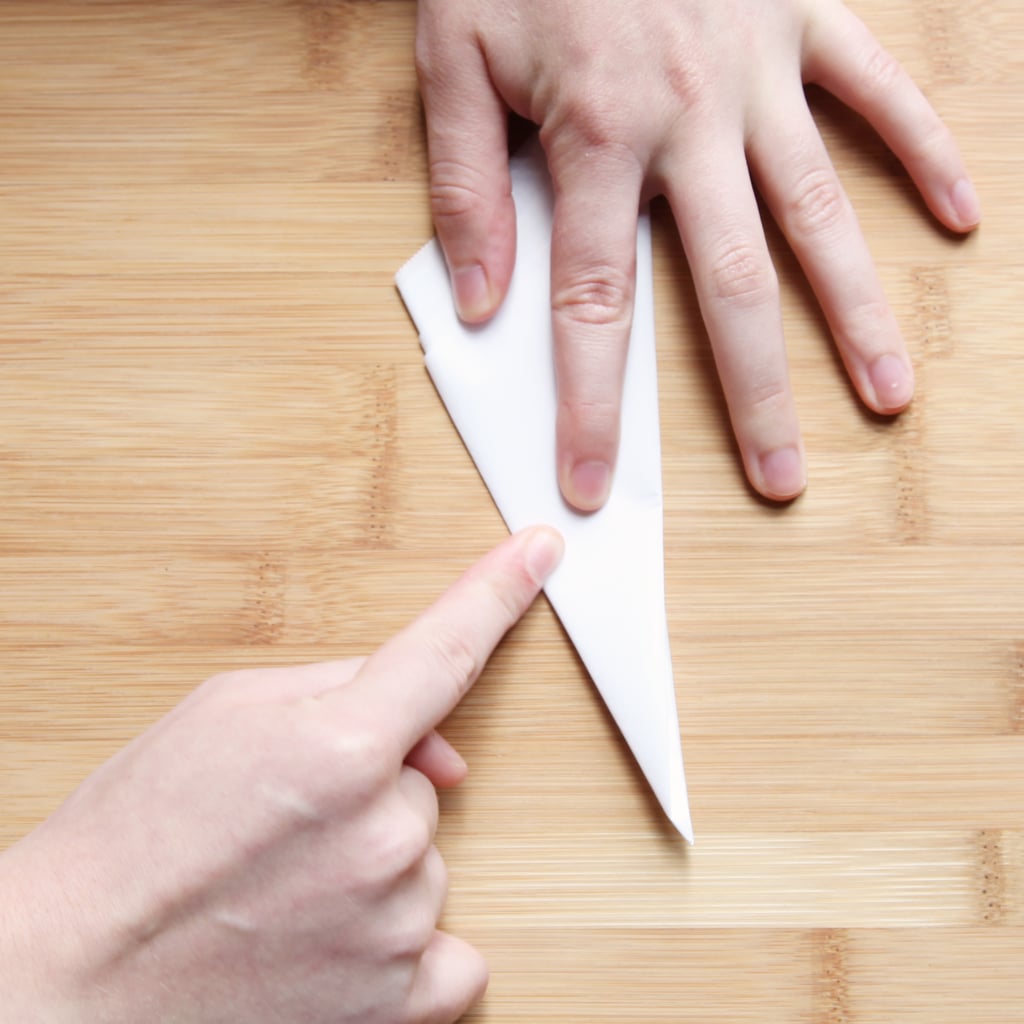 Photo: David Whitley
Size the Parchment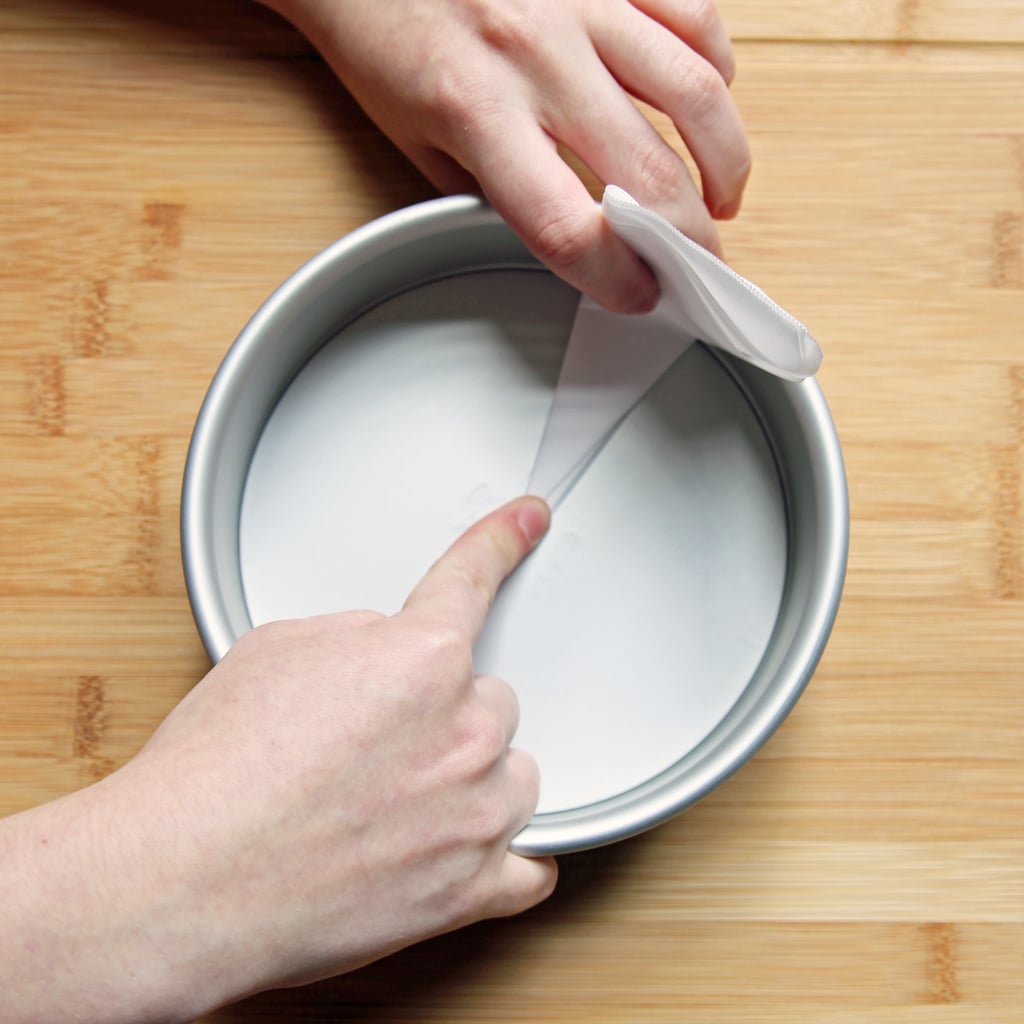 Align the pointed tip of the triangle with the center of the cake pan. Press the remainder of the triangle flush to the bottom of the pan, and using firm pressure run your fingernail along the curved edge of the pan to make a sharp crease.
Photo: David Whitley
Cut It to Size
Cut the parchment with a sharp knife (a chef's knife would be ideal) where creased from the pan.
Photo: David Whitley
Unfold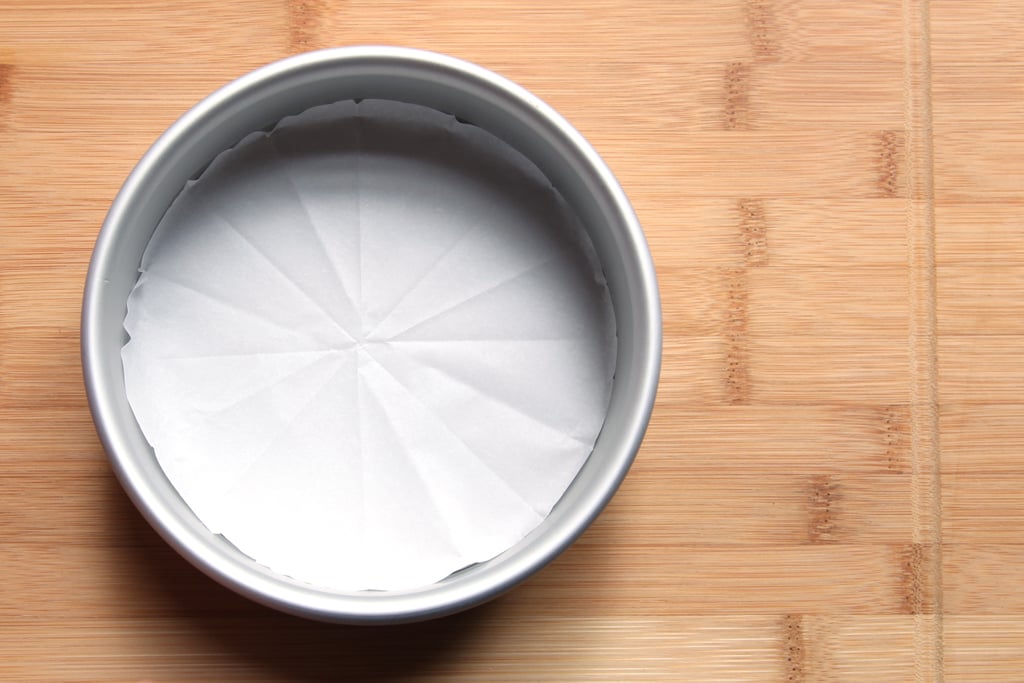 Unfold the parchment, and you're ready to properly prep the pan [3] for cakes of all types.