SOBEWFF [1] is the spot to discover intriguing tropical cocktail ideas and tips. You won't find frozen piña colada mixes that taste like sunscreen here — only fresh fruit juices and fine spirits poured over plenty of ice and garnished with bright flower blossoms. For your next beachy getaway, turn to these tropical cocktail commandments to experience paradise in a glass.
Only Use South-of-the-Equator Spirits (Exception: Vodka)
Spirits made south of the equator taste excellent in tropical cocktails for a reason. For the most part, stick to your rum, tequila, pisco, etc. However, neutral spirits like vodka can be used if absolutely necessary. Mix vodka with tropical flavors like passion-fruit juice, jalapeño bitters, and chili flakes, as pictured.
Ice and Floral Garnishes Are Essential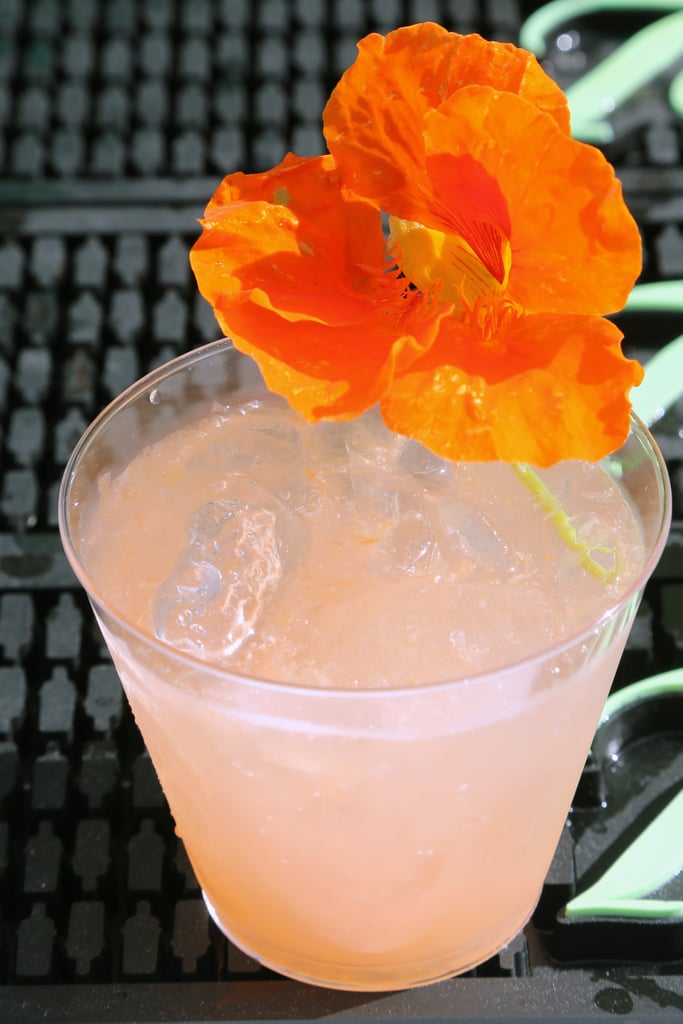 The only way to let these cocktails do their cooling magic is to load up on the ice, about two pounds per person. As for the floral garnish? It's an instant sign you are on vacation.
Lighten It Up With Real Ingredients
You don't need artificial sweeteners and flavors to make a low-calorie cocktail. Take it from Ron Añejo Botran [2], who made a "skinny colada" using agave, sliced pineapple, coconut water, fresh lime juice, and unsweetened coconut shavings. It captured all the flavor of the regular piña colada minus the fatty coconut milk and sugar overload.
Instantly Upgrade With Fresh Juices and Fresh Herbs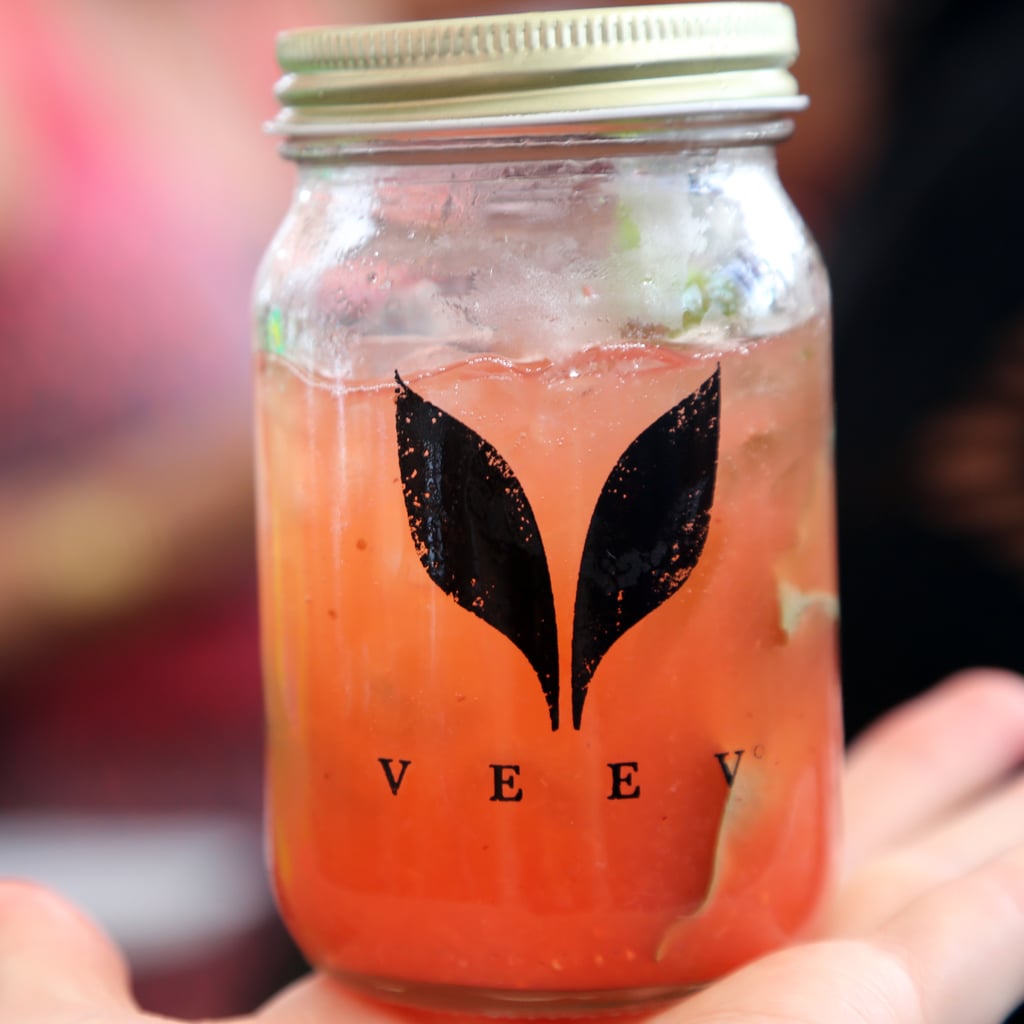 Fresh juice and herbs take a cocktail from mediocre to memorable. Veev [3] had the longest line for its cocktails (which couldn't be simpler). Try blending strawberries with lemon and lime juice then serving the drink over plenty of ice with some spanked mint or cilantro.
Muddle the Fruit and Herbs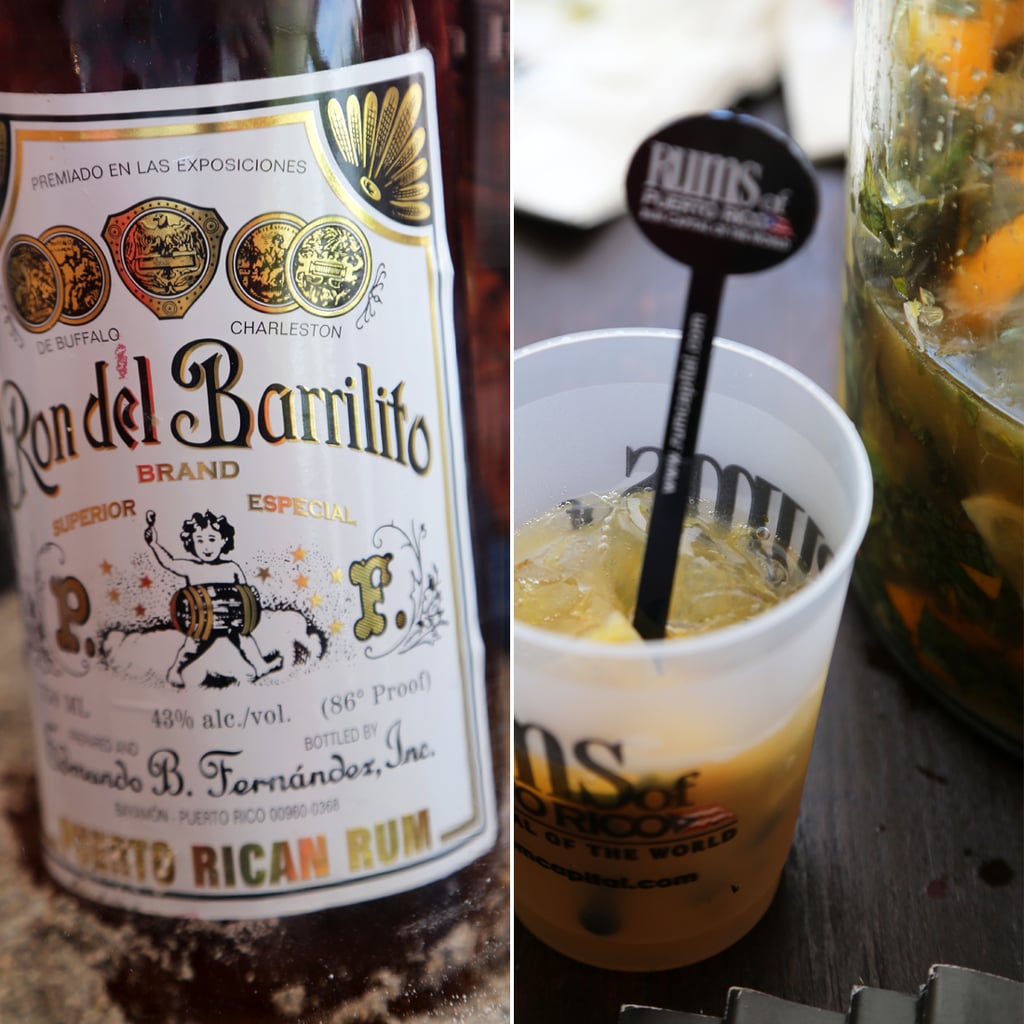 Sometimes the day calls for a cocktail you can chew. Muddled oranges and mint complement an aged oak rum like Ron del Barrilito [4]. However, the sky's the limit. Try kiwi, mint, and tequila in a kiwi cobbler [5].