I've always praised butternut squash for its mild sweetness and versatility — but I was surprised when so many of you said you'd never prepared one before or find it hard to work with. Since it'd be a bummer to miss out on this Fall vegetable at home (unless you're willing to pony up $400 for an automated butternut squash peeler [1]!), I thought I'd help you out with instructions on how to prep it yourself. Here's a step-by-step lesson.
Slice Off the Top and Bottom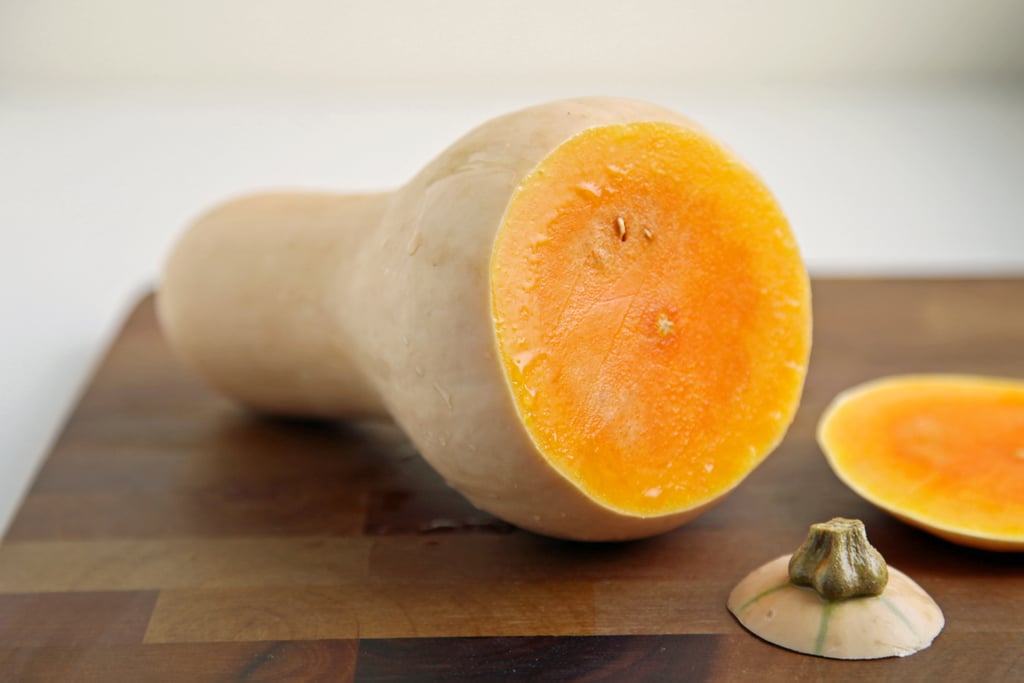 To get started, you'll need a sturdy chef's knife, a Y-peeler, a sharp-edged spoon, a cutting board, and a strainer — oh, and a butternut squash, of course. (Check out our selection tips [2].) Be sure to wash the butternut squash. Then begin by slicing off the top of the squash, where the stem stump will be. Create a flat surface by cutting off the bottom, as well.
Split in Half Lengthwise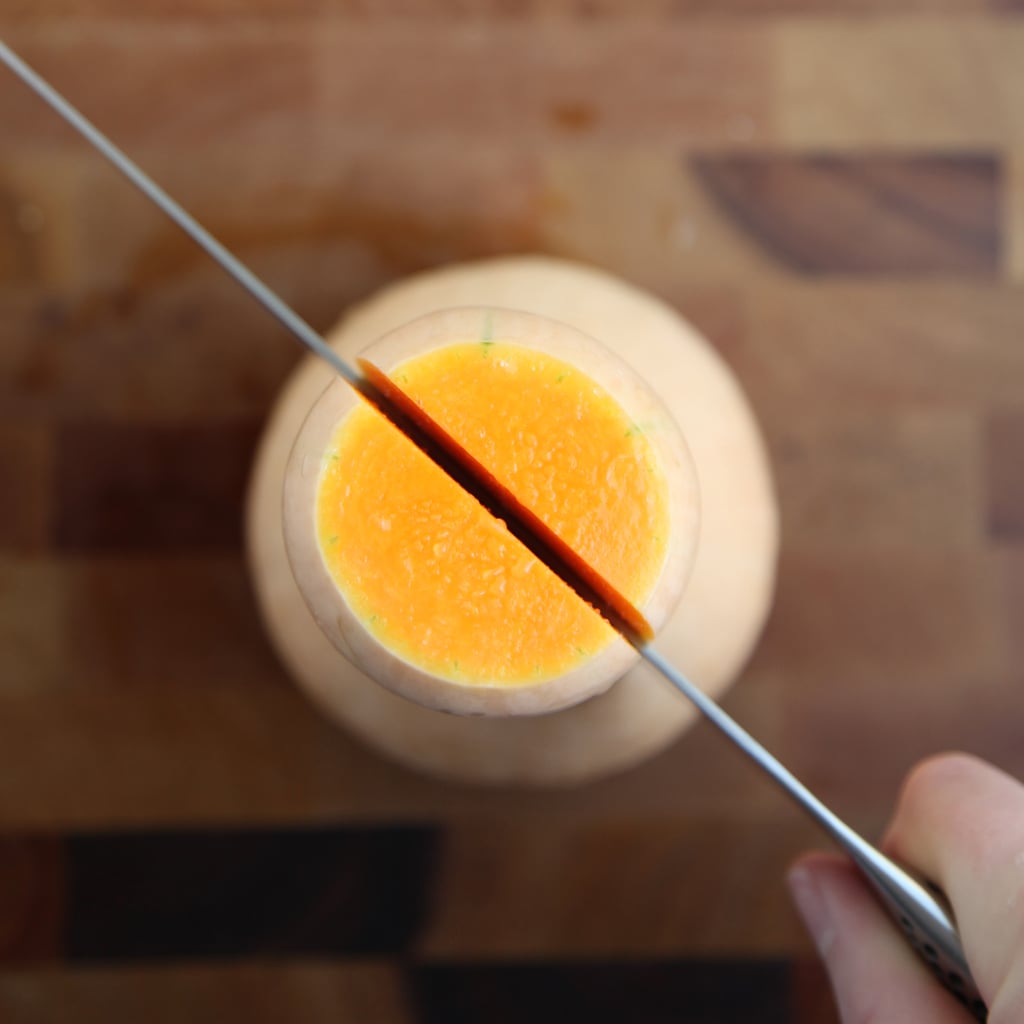 Set the butternut squash on its flat bottom, and then carefully split the squash in half lengthwise.
Peel the Butternut Squash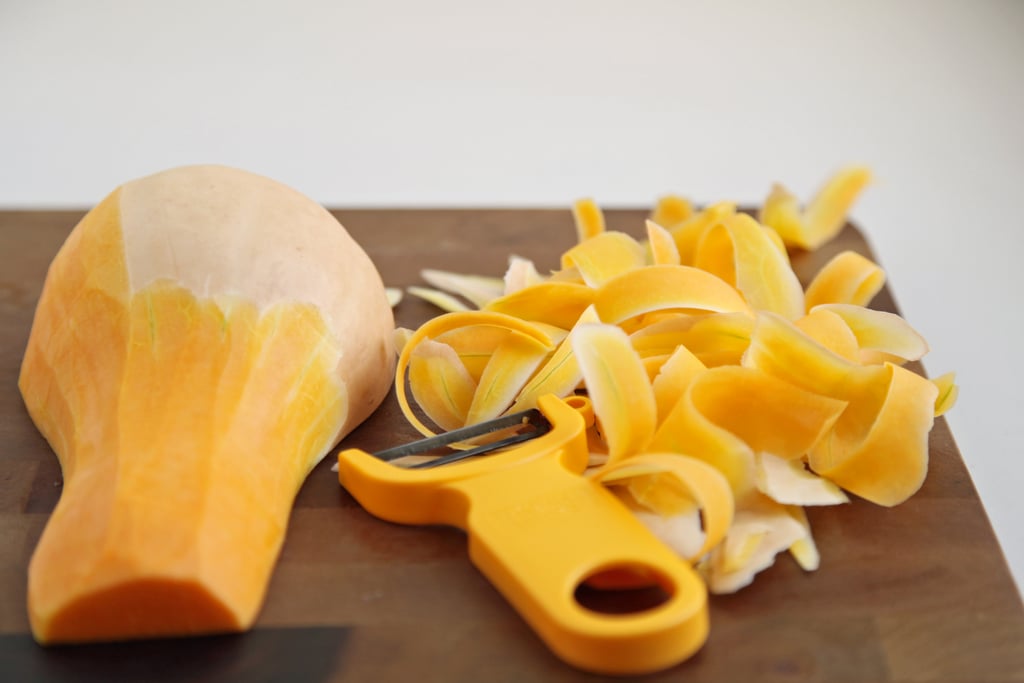 Peel the squash from top to bottom using the Y-peeler. Many people peel before cutting the squash in half, but I find it's easier to peel the squash when it lies flat on a large, stable surface.
Scoop Out the Seeds and Pulp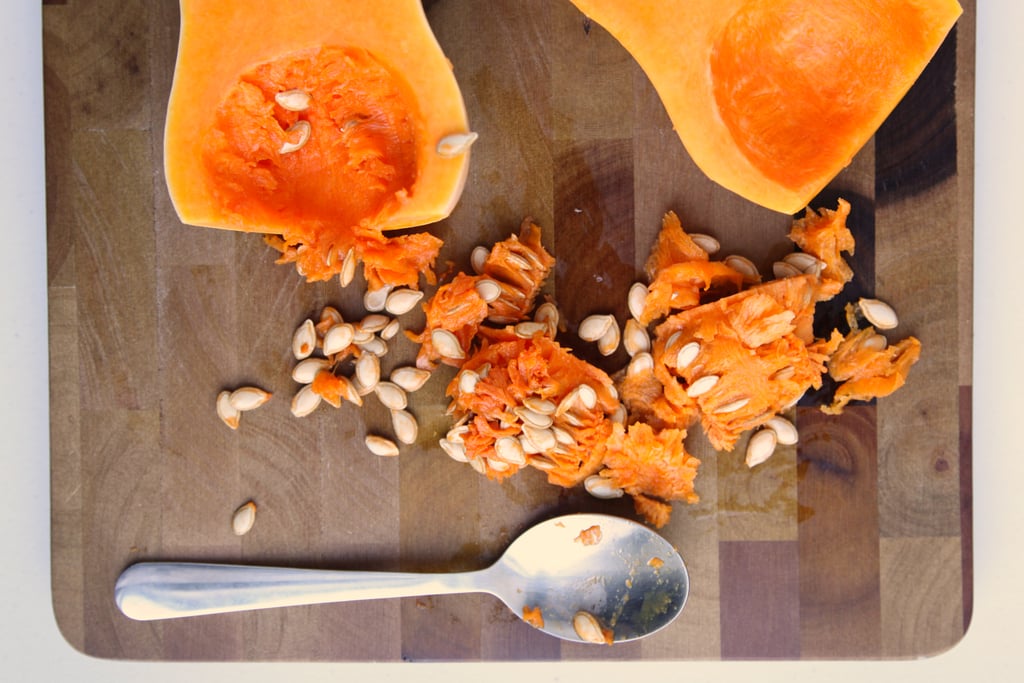 Use a spoon to scoop out the stringy pulp and the seeds. Set aside.
Clean Out Squash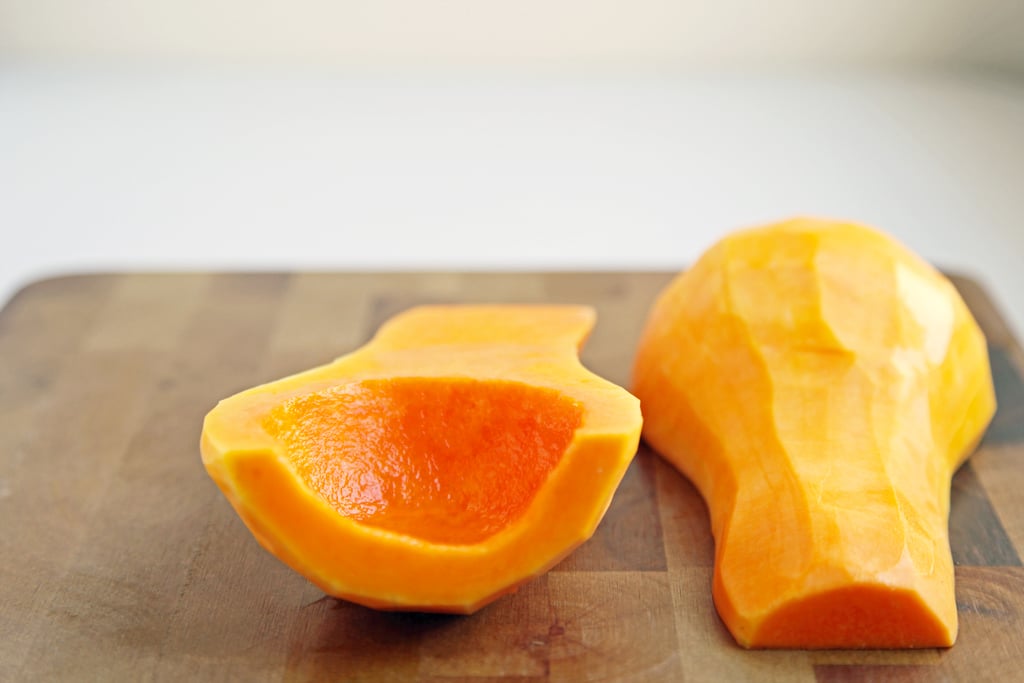 After you've thoroughly scraped the inside of the squash, the center should be smooth, with no stringy pulp whatsoever.
Separate the Seeds From the Pulp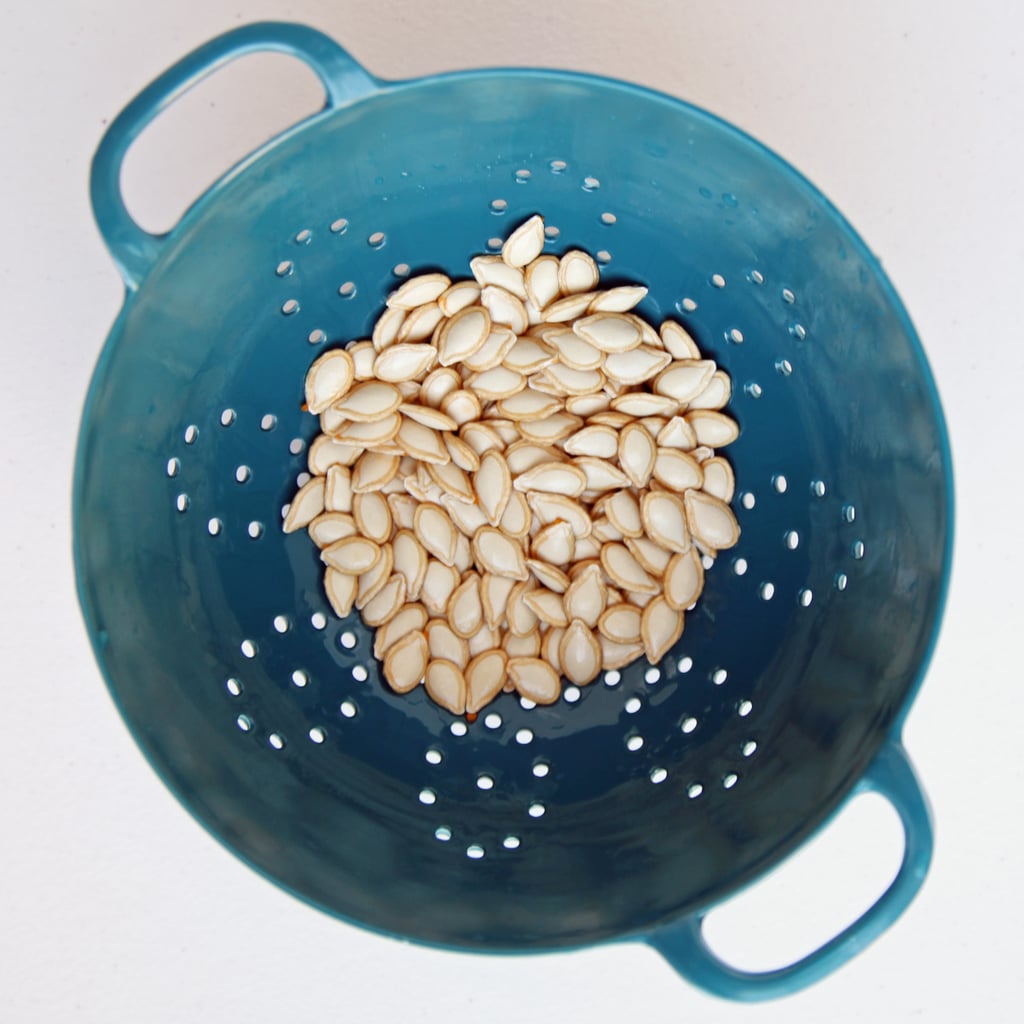 Wash the seeds in a strainer, separating them from as much of the stringy flesh as possible. For a tasty snack, roast the seeds by following the same process as you would to roast pumpkin seeds [3].
Cube the Butternut Squash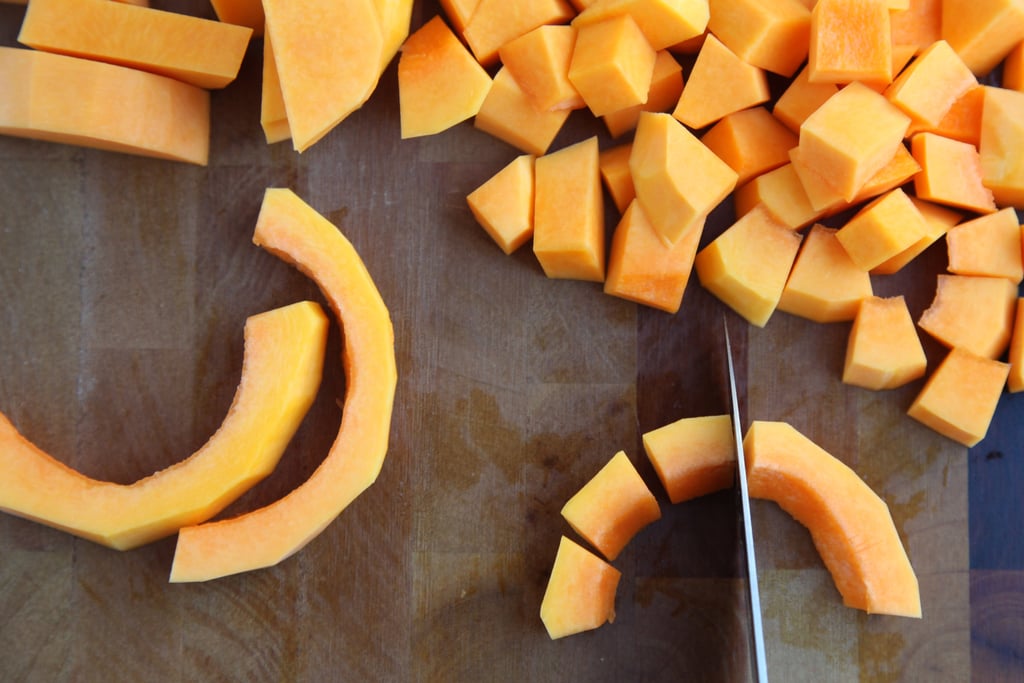 To cube the trickier rounded bottom of the squash, slice it into manageable half-moons, and then slice them at an angle for a rough cube.
Admire Your Butternut Squash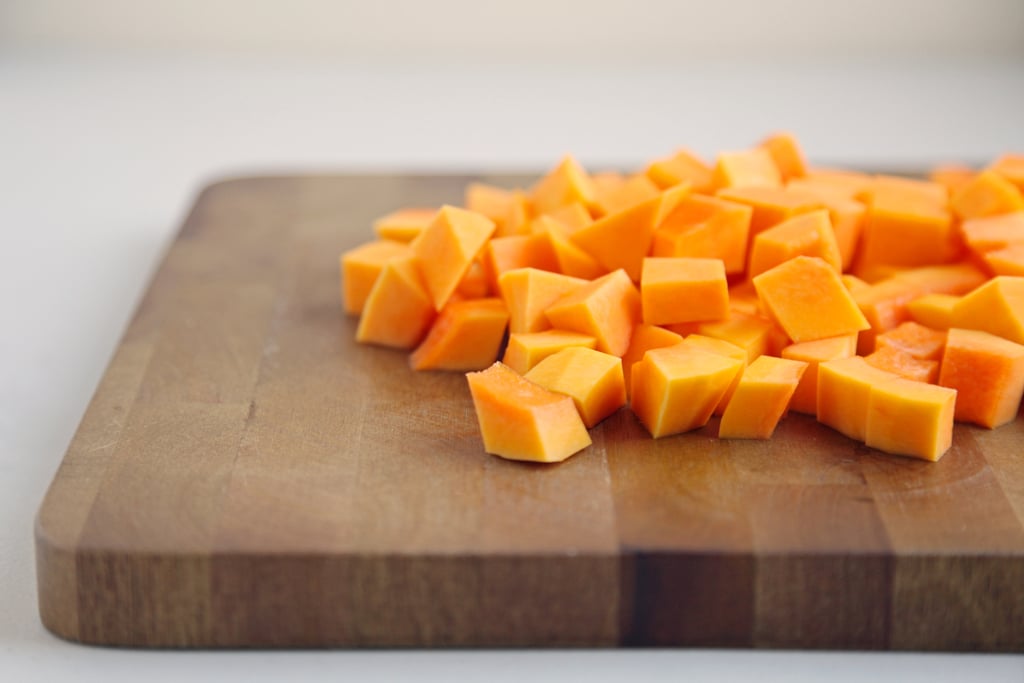 Your finished product should look like this. For a simple (and delicious) side dish, toss the cubed squash in olive oil and roast [4], or simmer into soup. I used mine to make a butternut squash and cheddar bread pudding [5]!