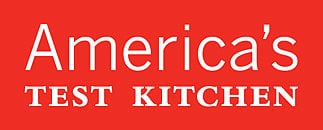 We've got a partnership with the recipe, equipment, and product-testing gurus at America's Test Kitchen [1]. They'll be sharing some of their time-tested recipes and technical expertise with us weekly. Today's topic: selecting, preparing, and cooking salmon (plus a reliable chili-glazed salmon recipe [2]).
Grilled, poached, roasted, or pan-seared—salmon always has a place on the table. Curious about the difference between wild versus farm-raised fish? Unsure how to remove all the pinbones from the flesh? Read on for the lowdown on salmon and for our recipe for chili-glazed salmon with bok choy.
Wild vs. Farmed Salmon
In season, we've always preferred the more pronounced flavor of wild-caught salmon to farmed Atlantic salmon, traditionally the main farm-raised variety in this country. But with more wild and farmed species now available, we decided to reevaluate. We tasted three kinds of wild Pacific salmon and two farmed. We love the generally stronger flavor of wild-caught fish. But if you're going to spend the extra money, make sure it looks and smells fresh, and realize that high quality is available only from late Spring through the end of Summer.
Ensuring Evenly Cooked Salmon Fillets
There are several cuts of salmon available: thin, tail-piece fillets; thicker fillets cut from the head end or center of the fish; bone-in steaks; and boneless steaks. We most often go for the thicker fillets, since they are thick enough to sear nicely without overcooking, and they're easy to skin. You can buy preportioned fillets, but if you have just a minute or two extra to spare, it's best to buy one large salmon fillet and cut it into equal-size pieces yourself, which will ensure even cooking. To serve four, buy a fillet that is 1 1/2 to 2 pounds and about 1 1/2 inches at the thickest part.
Skinning Salmon
Using the tip of a sharp knife, begin to cut the skin away from the fish at the corner of the fillet. Grasp the exposed skin firmly with a piece of paper towel, hold it taut, and carefully slice the flesh off of the skin.
Removing Pinbones
Even if you are buying skinned fillets, there is still a chance that a few pinbones, the small white bones that run through the center of the fillet, have been left behind. Run your fingers gently over the surface to locate any bones (they will feel like tiny bumps). Grasp the bone with a pair of clean needle-nose pliers or tweezers, then pull gently to remove.
Salmon and Gray Matter
You might notice that some salmon fillets have a thin layer of gray matter between the skin and the flesh. This layer is a fatty deposit rich in omega-3 fatty acids and low in the natural pink pigments found in the flesh. To get a handle on how the gray area affects flavor, we oven-roasted several salmon fillets, then removed the gray portion from half of them and left it intact on the others. Only a few discerning tasters noted that the samples with the gray substance had an ever-so-slightly fishier flavor; most couldn't tell the difference. It's easy enough to remove the gray stuff by peeling off the skin of the cooked salmon and then scraping it away with the back of a knife, but the flavor difference is so minor that we don't think it's worth the hassle.
A Tried-and-Tested Salmon Recipe
Chili-Glazed Salmon With Bok Choy [3]
Why this recipe works: This foolproof recipe brings pan-seared salmon, a restaurant favorite for its irresistible crust and rich flavor, home. We match it with an Asian-inspired glaze and bok choy for a complete meal, which we make using a single skillet. After whisking together our glaze, we brown the bok choy to deepen its flavor and add visual appeal, then set it aside and cook the salmon. Next the glaze goes into the pan and coats the fish. Returning the bok choy to the skillet after setting the fish aside to rest quickly cooks it through and coats it with the remaining sauce. If using farmed salmon, which is fattier than wild, you will likely have to discard excess rendered fat from the pan before making the sauce.
More stories from America's Test Kitchen:
Is Pink Pork Safe to Eat? [4]
Secrets to Texas-Style Blueberry Cobbler [5]
It's On: Rice Krispies Competition 2013 [6]
The Fowl Fad: A 19th-Century Obsession With Chickens [7]