The California Artisan Cheese Festival [1] brings together some of the best cheeses of California as well as some incredible pairings. Think fruit chips, jellies, caramels, and more. These five earned our genius stamp of approval. Prepare to say "nom" on repeat.
Photo: Nicole Perry
Kelly's Strawbañero Pepper Jelly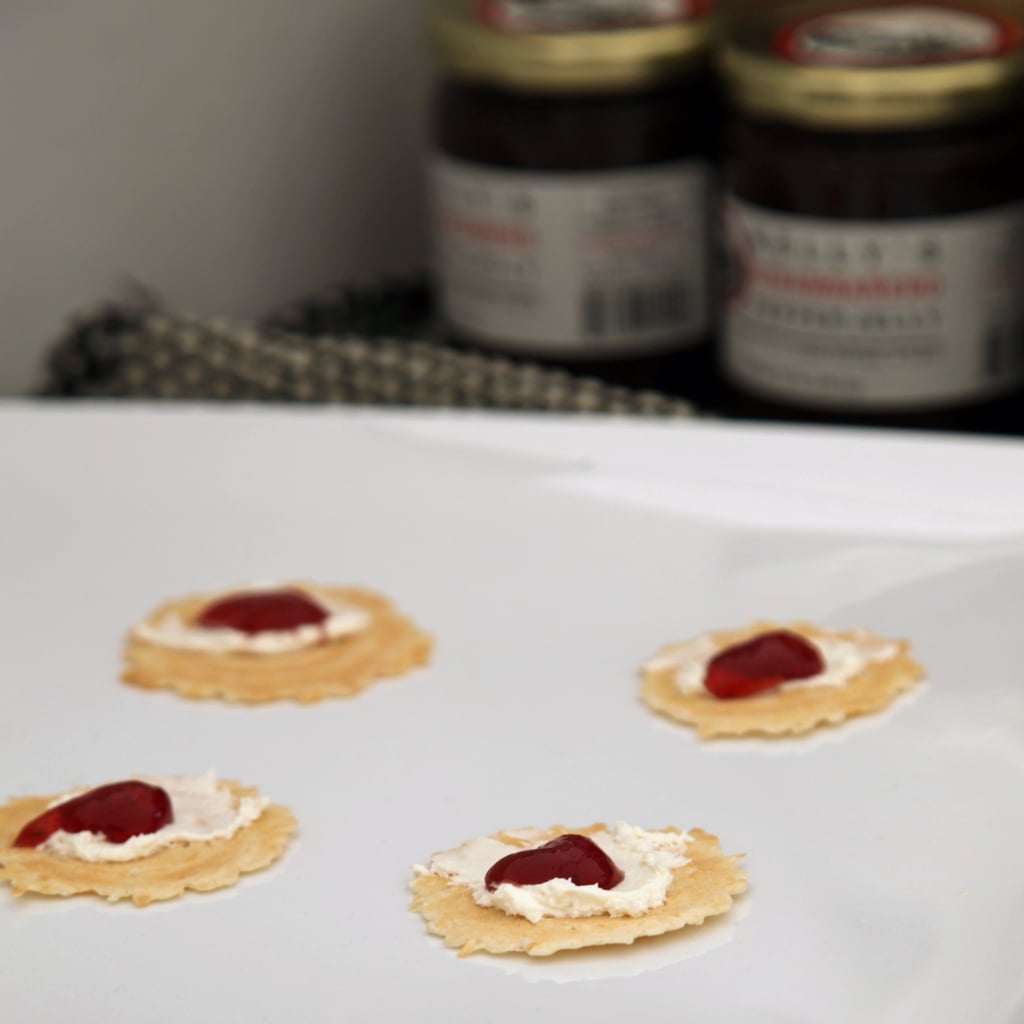 Take the fruitiest strawberry jelly of your life, add some serious heat, and you have Kelly's Strawbañero Pepper Jelly [2] ($7). We tried it over cream cheese and crackers, but Kelly recommends it in a grilled cheese sandwich. Drool.
Photo: Nicole Perry
Simple & Crisp Pear Chips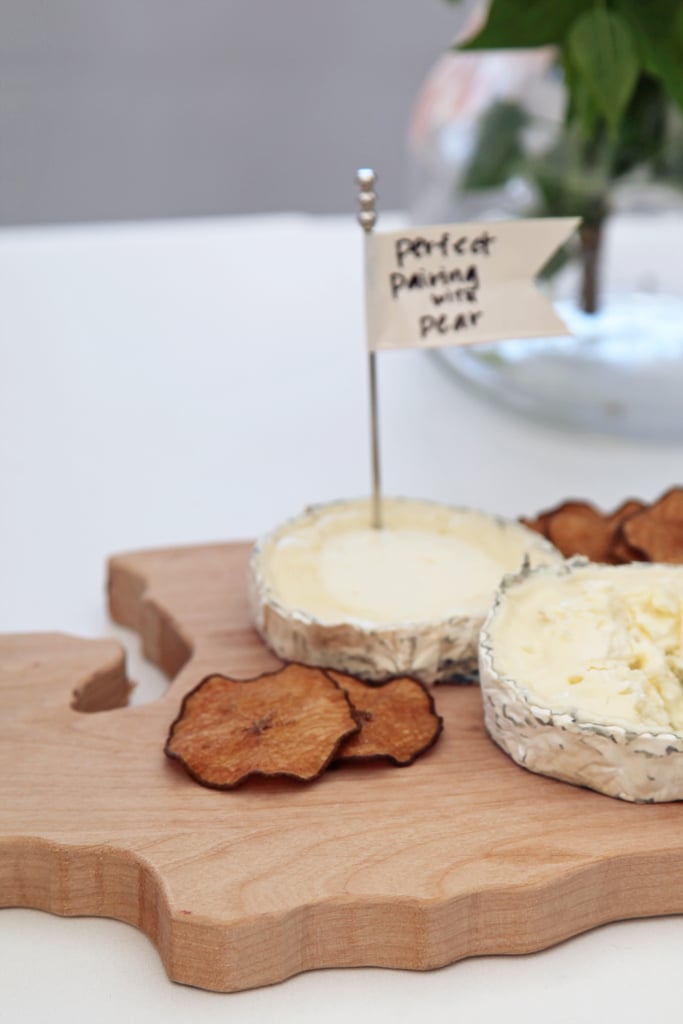 We've enjoyed snacking on Simple & Crisp [3] fruit chips ($5-$51) alone for the crunchy texture and interesting fruit flavors. But the pear crisps with the soft-ripened, ash-coated Mt. Townsend Creamery Seastack [4] is a game changer. The sturdy chips make it easy to dive and scoop the gooey cheese, and the earthy flavor of the cheese complements the slightly sweet pear chips.
Photo: Nicole Perry
CC Made Caramel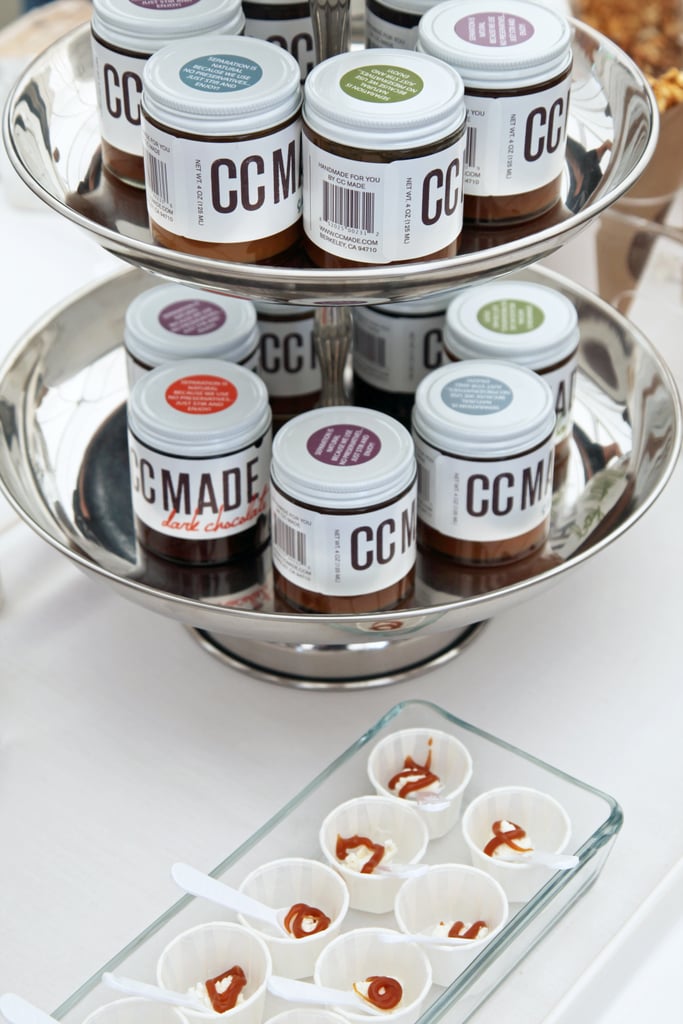 Brie and caramel [5] has been done before, but CC Made Caramel [6] ($5-$12) paired its Bay Laurel with Laura Chanel Chèvre and its Sel Gris with Point Reyes Original Blue [7] for two new, ultralovable alternatives. The herbaceous Bay Laurel caramel matches the mild grassiness of the chèvre. For a more powerful twang, try a salty blue cheese with the Sel Gris (gray salt) caramel.
Photo: Nicole Perry
Habanero Hot Sauce
Hot sauce and Humboldt Fog [8] from Cypress Grove Chèvre don't sound like a likely pairing, but a little dot of Humboldt Habanero Mango Hot Sauce [9] proved otherwise. The addition of hot sauce makes the goat cheese take on the personality of queso fresco. We imagine this duo on tacos or other Mexican fare, or simply atop chips for a fiesta in the mouth.
Photo: Nicole Perry
Rosie's Hip Jelly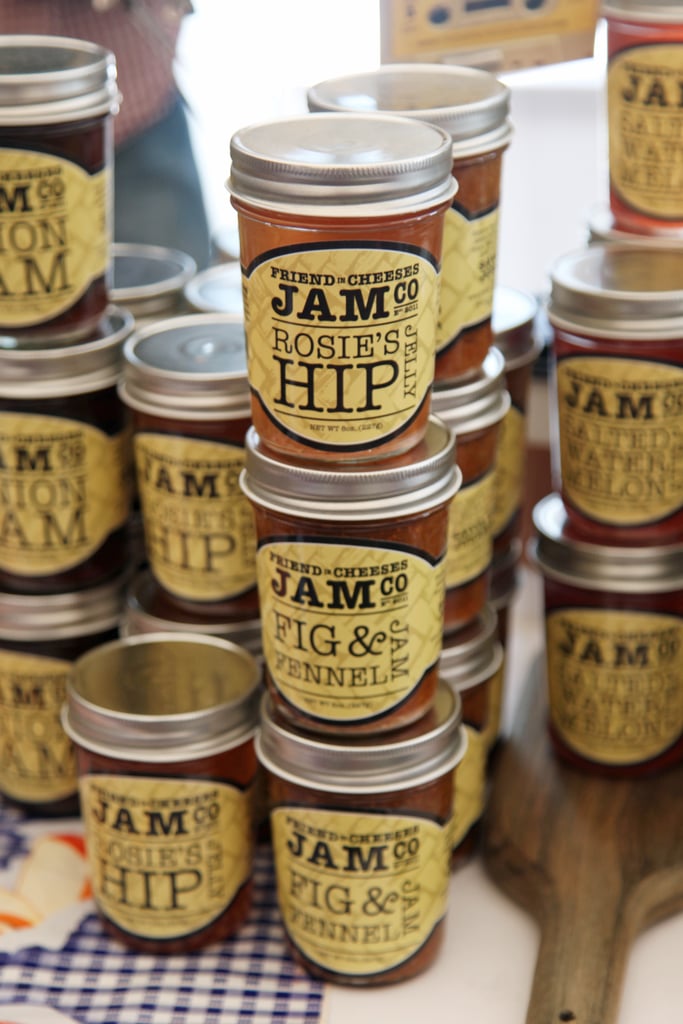 When a jelly company has a name like Friends in Cheeses Jam Company, you know there's no doing wrong to that cheese plate. Rosie's Hip Jelly [10] ($8), a white grape jelly with rose hips, rooibos, and orange would be a sweet companion to chèvre, ricotta, or any other fresh cheeses.
Photo: Nicole Perry