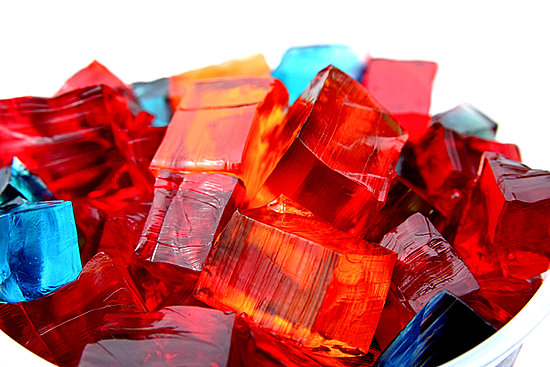 Perhaps it's the fact that
Julia Child
's
chart-topping tome
,
Mastering the Art of French Cooking
, features an array of
aspics
. Maybe it's because we're in an era when gourmands are
obsessed with playing
with
their food
. Or the fact that Jell-O is a cheap and cheerful thrill during a sweltering economic downturn. Either way, the retro favorite
Jell-O appears poised to make a comeback
. Nevertheless, with its jiggly quality and slippery texture, gelatin's always been somewhat of a polarizing food. What do you think of it?
Source: Flickr User stevendepolo