Kale Chips: A Savory, Simple, and Nourishing Snack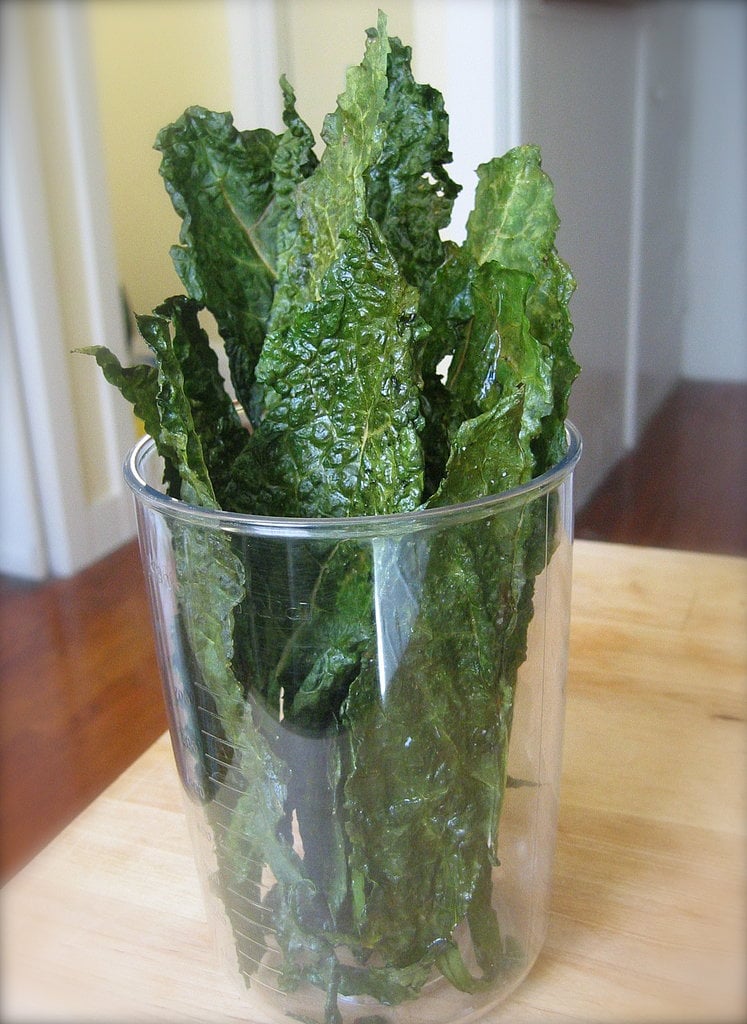 When some friends announced they'd be stopping by last Sunday, I wanted to make a welcoming snack in a flash. But after hours of munching on heavy March Madness snacks the day before, I needed to give my body a little lovin' with some lighter, vegetable-centric fare.
I knew exactly what to make: oven-baked chips made from nothing but olive oil and Tuscan kale. The crispy bite, conceived by James Beard-nominated chef Dan Barber, is so basic, it's practically a non-recipe. Find out how I made these nutty, melt-in-your mouth chips when you
.