Who doesn't remember being a kid with a backpacks strapped on, kissing mom or dad goodbye before running to beat the bell. And boy, what we wouldn't give to head back to those days — just to enjoy all of our favorite foods we enjoyed as a kid. But just because you can't go back to your braces-wearing days doesn't mean you can't make that dream a reality. Ahead, check out 10 classic recipes you ate as a kid, with a grown-up spin. No doubt they'll satisfy your inner child but most importantly, you'll make mom proud. Now, on to mastering cursive once and for all.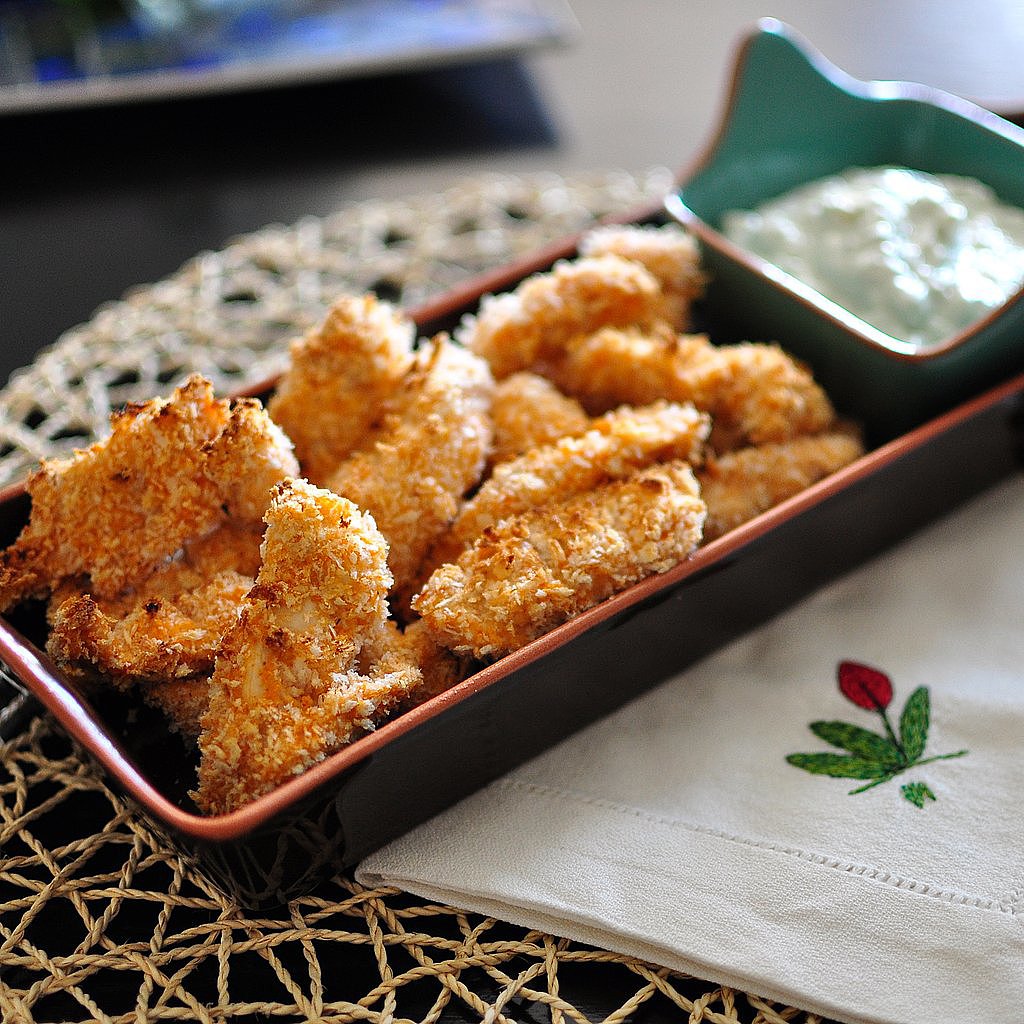 The classic: Chicken strips with BBQ sauce
The twist: Buffalo chicken strips with blue cheese dip [1]
Raise your hand if your favorite kid lunch of all time was chicken strips, especially ones that came in fun shapes like dinosaurs. Continue the fun with a baked buffalo grown-up version served with blue cheese sauce for an extra kick. Game day or not, they're a failproof treat.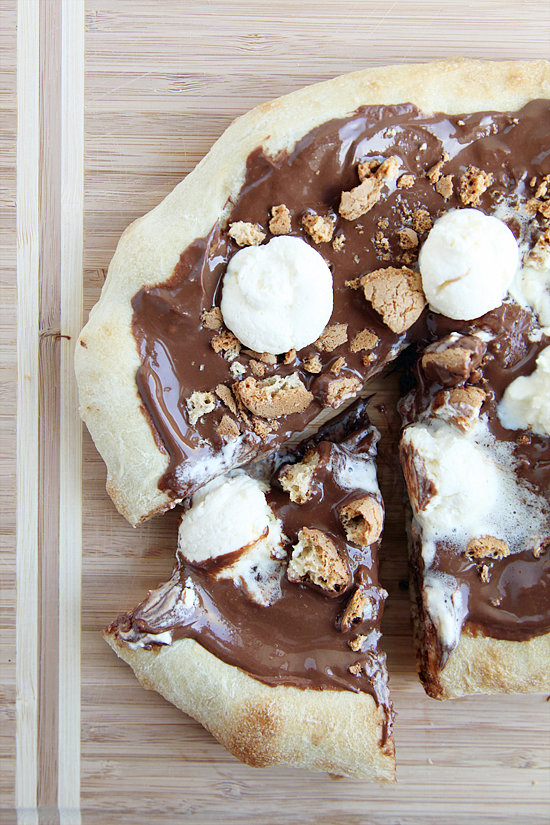 The classic: Nutella on toast
The twist: Almond Nutella pizza [2]
Toasted or not, it didn't matter; Nutella on any kind of bread was always a pleasant surprise. Now you can upgrade the kid favorite with one mouthwatering word: pizza. Sure, it's technically a dessert, but that won't stop us from having it for breakfast.
The classic: Hot dog with ketchup
The twist: Swanky Franky [3]
Mom didn't always pack a hot dog, but when she did, you did the happy dance. Chances are she wouldn't have packed you a bacon-wrapped, cheese-stuffed frank, but this time around, you can make one yourself and bite into it with the same enthusiasm as you did before. Go ahead, indulge a little.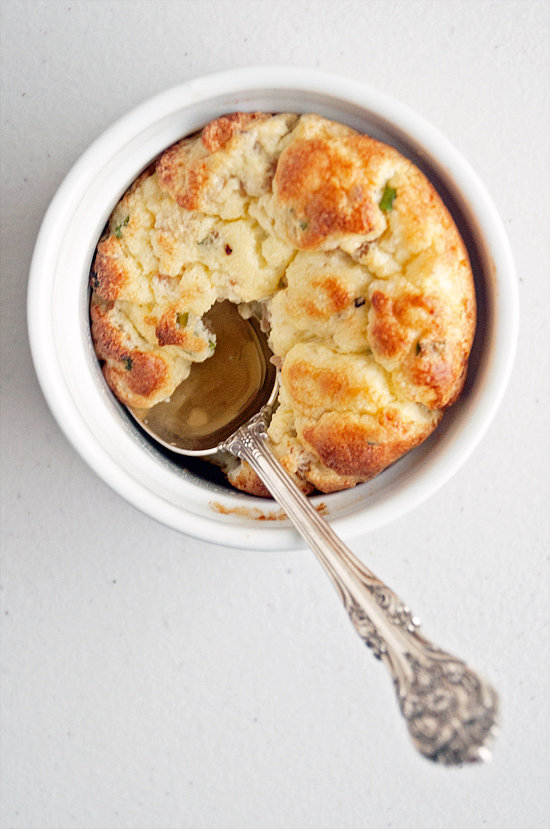 The classic: Ham and cheese sandwich
The twist: Ham and cheese soufflés [4]
When you were a wee little one, ham and cheese sandwiches were the jam, and you only dreamt of pronouncing the word soufflé correctly. These days, don your grown-up fancy pants and head to the kitchen to make these individual treats that would impress your 10-year-old self.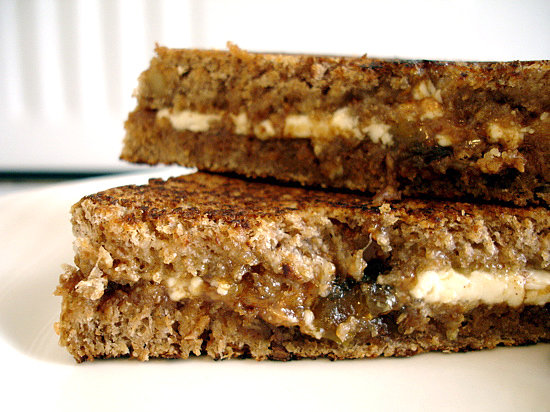 The classic: Peanut butter and jelly sandwich
The twist: Mediterranean PB&J [5]
Back in the day, you only switched up your PB&J two ways: strawberry or grape jam and crunchy or soft peanut butter. These days, go a little crazy and whip up a totally new concoction. We like to call this one a Mediterranean-inspired marriage of a PB&J and a grilled cheese; it calls for fig jelly, almond butter, apple-walnut bread, and some crumbled feta. Consider it creamy, nutty, salty, and sweet all at once!
The classic: Spaghetti with olive oil
The twist: Spaghetti with garlic, olive oil, and chili pepper flakes [6]
You never complained about simple spaghetti because, man, plain olive oil was good. But now it's time to upgrade the classic with a few simple ingredients you probably have in your pantry. Add in some chili pepper flakes for a spice only your grown-up self can really appreciate.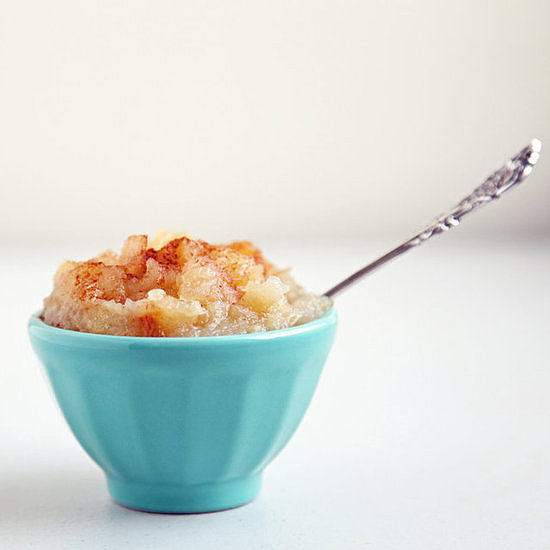 The classic: Applesauce
The twist: Roasted applesauce with cinnamon [7]
Better than eating an apple, applesauce used to be the main way of fulfilling a fruit serving. Now that you know better, ditch the packaged stuff and try out a robust sweet-tart recipe that calls for apples straight from the tree; dust some cinnamon on top and enjoy warm or cold, swirled into oatmeal, or dolloped onto latkes.
The classic: Hostess Cupcakes
The twist: Homemade Hostess Cupcakes [8]
OK, so there's not really a twist here, but these treats were so good, it would be a sin to mess with them. Really, was there anything better in the old days than unzipping your lunch box to discover these decadent desserts inside? In just a few steps, make the fluffy and moist cakes with vanilla marshmallow filling yourself so that if the company ever shuts down again, you don't have to panic.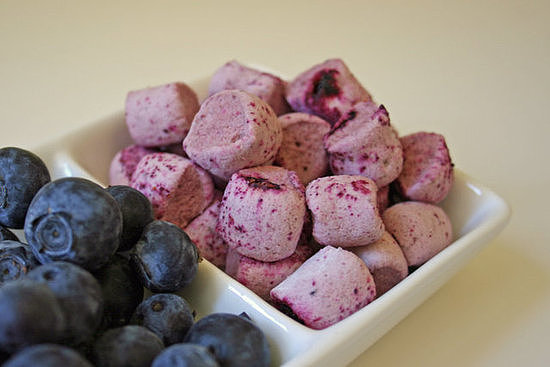 The classic: Fruit snacks
The twist: Blueberry mini marshmallows [9]
Cartoon fruit snacks, Gushers — basically any sweets you could pop into your mouth were a fun treat. Come to think of it, they still are. Except this time, use real fruit to smother marshmallows for a party snack all the cool kids will be lining up to try.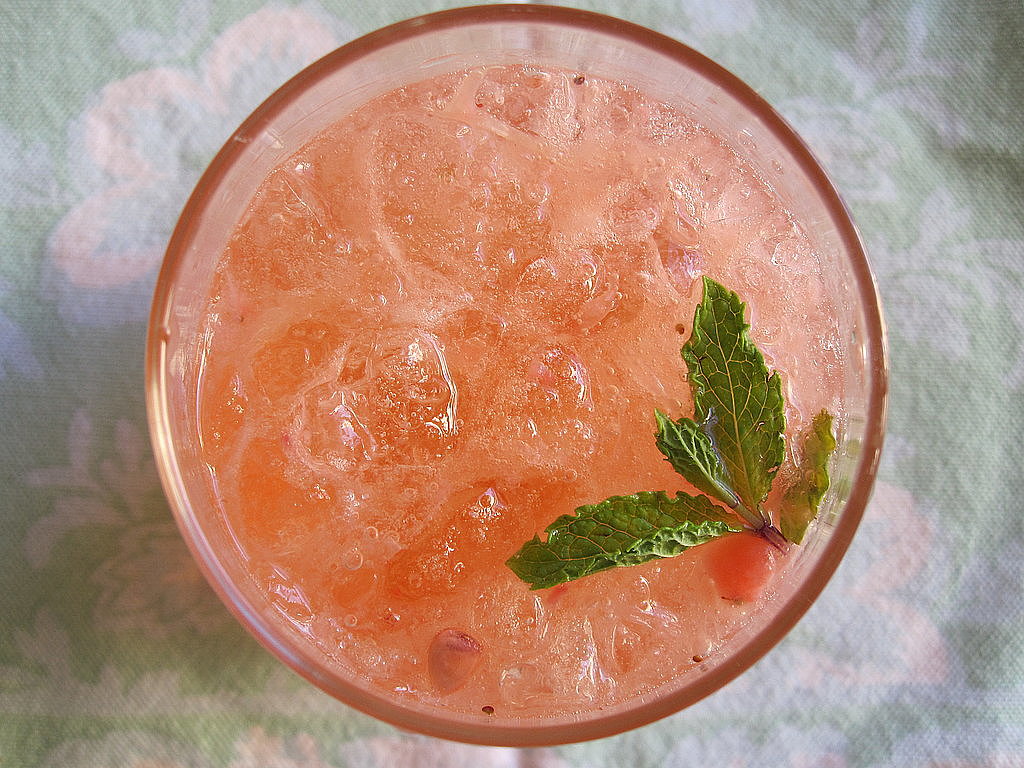 The classic: Strawberry kiwi juice boxes
The twist: Strawberry tequila cooler [10]
Strawberry juice never let you down, and you never failed to sip those Capri Suns flat. Now spike the juice into an after-work cocktail using strawberries, tart lemons, tequila, and fragrant mint. We promise we won't tell mom.