Labor Day is really just one great excuse to host a barbecue. After all, why not invite some friends over to enjoy some delicious eats and the final days of Summer? For those who plan on entertaining in the near future, we've come up with a spectacular meal that's filled with the fabulous flavors of the season. Here's a quintessential grillout perfect for this weekend.
Pimm's Cooler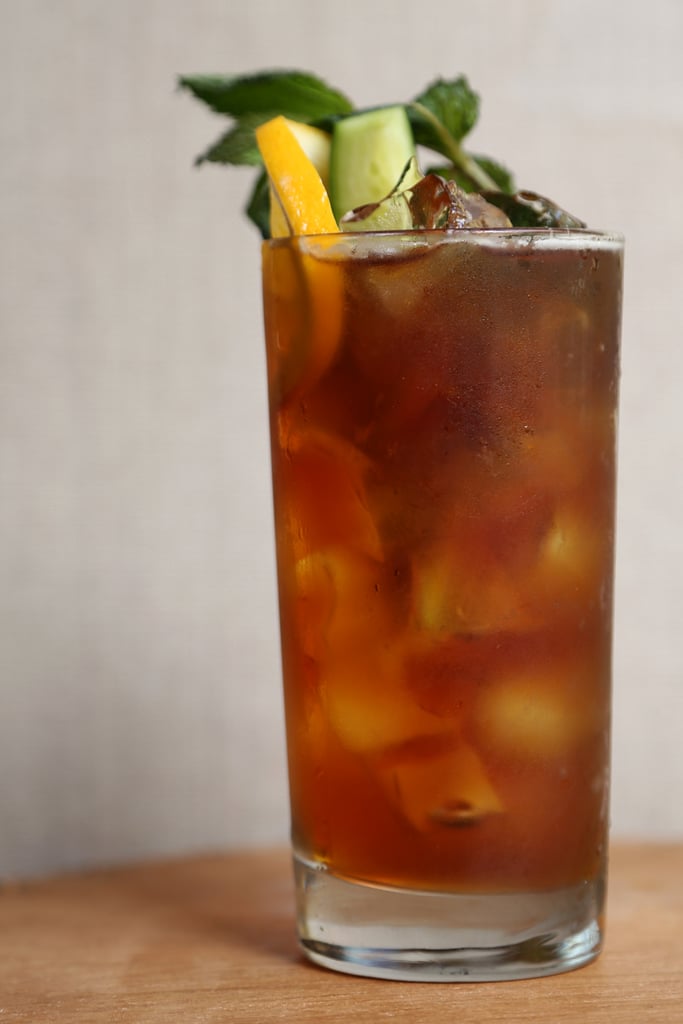 Make a big batch of Pimm's Cooler in a large pitcher by increasing the proportions to fit the number of people who are attending. You may have to seek out a bottle of Pimm's [4], but it's worth it; this is a fruity, refreshing, and crowd-pleasing drink.
Get the recipe: Pimm's Cooler [5]
Bacon-Wrapped Shrimp and Nectarines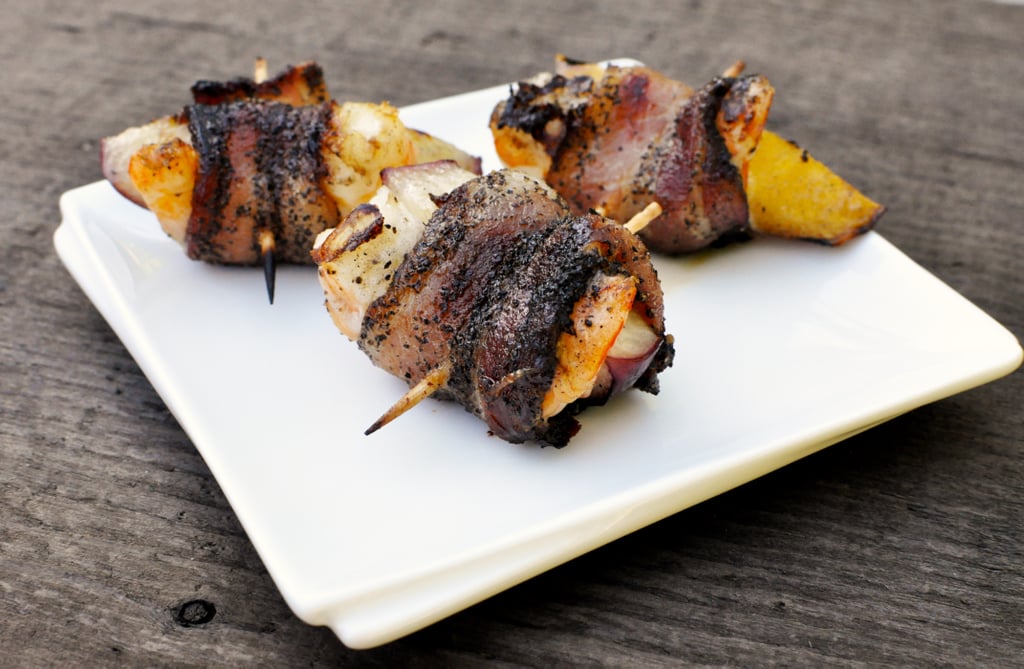 Every party should start with a finger-licking appetizer to whet guests' palates. These bacon-wrapped shrimp can be assembled a few hours before the party and grilled as people arrive.
Get the recipe: bacon-wrapped shrimp [6]
Zucchini Fries With Buttermilk Ranch Dip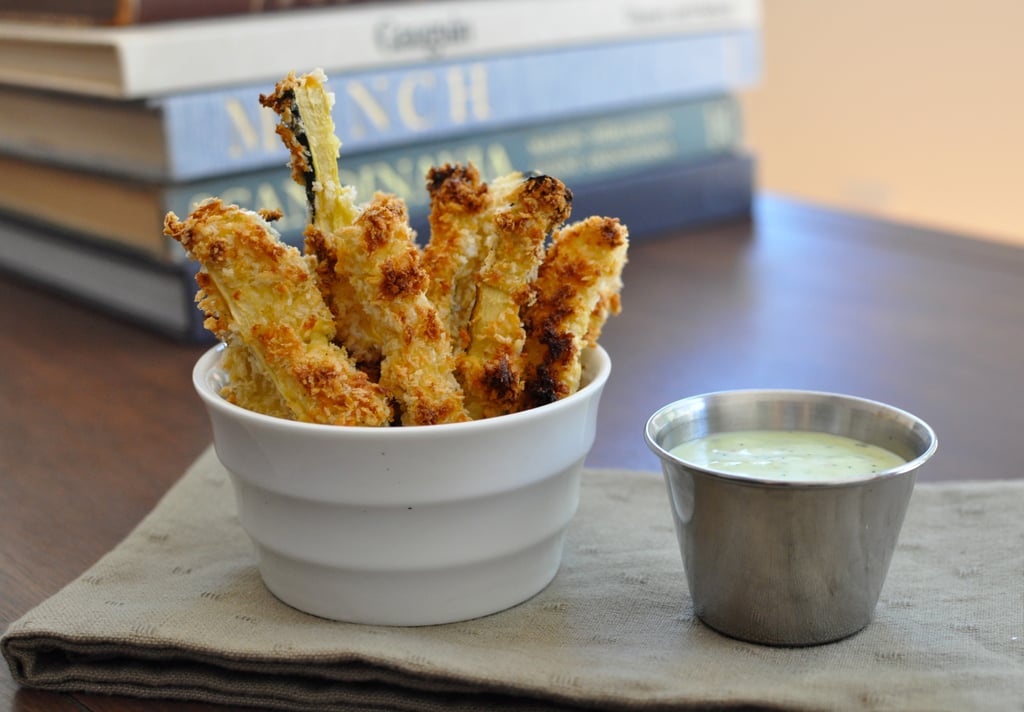 Offer these crisp and salty zucchini fries with buttermilk ranch dip as a starter alongside the bacon-wrapped shrimp. Prep the zucchini and dip in advance, but dredge the veggie spears in the flour, eggs, and breadcrumbs just before baking.
Get the recipe: zucchini fries with buttermilk ranch dip [7]
Heirloom Tomato and Burrata Salad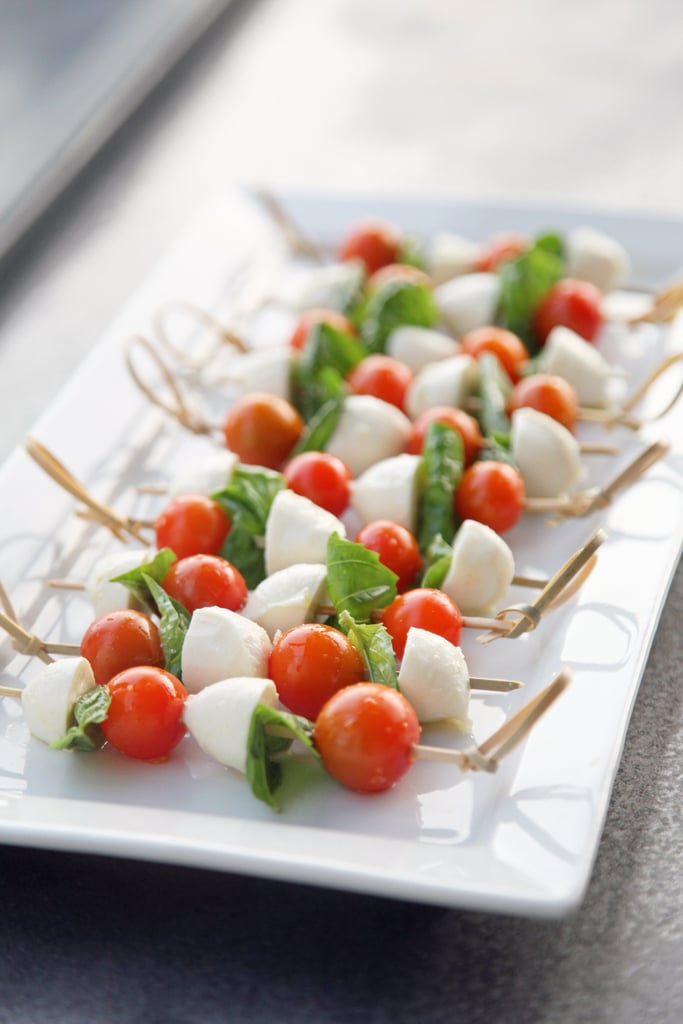 A giant platter of caprese skewers can be made a couple of hours before the barbecue. Keep it covered in the fridge. Serve it as an appetizer or a first course when everyone sits down at the table.
Get the recipe: caprese skewers [8]
Burgers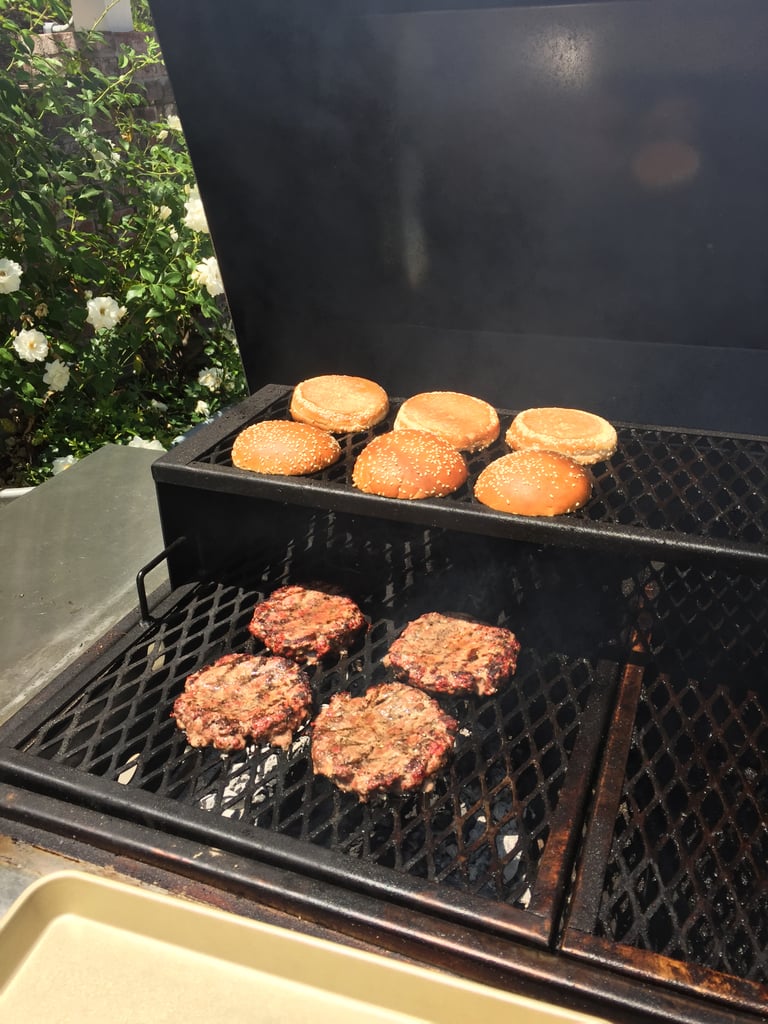 This burger recipe may be the end of all burger recipes. Butter is blended into the meat that slowly melts as the burgers grill, making for ultrajuicy meat.
Get the recipe: America's Test Kitchen burgers [9]
Bacon-y Beer-Can Chicken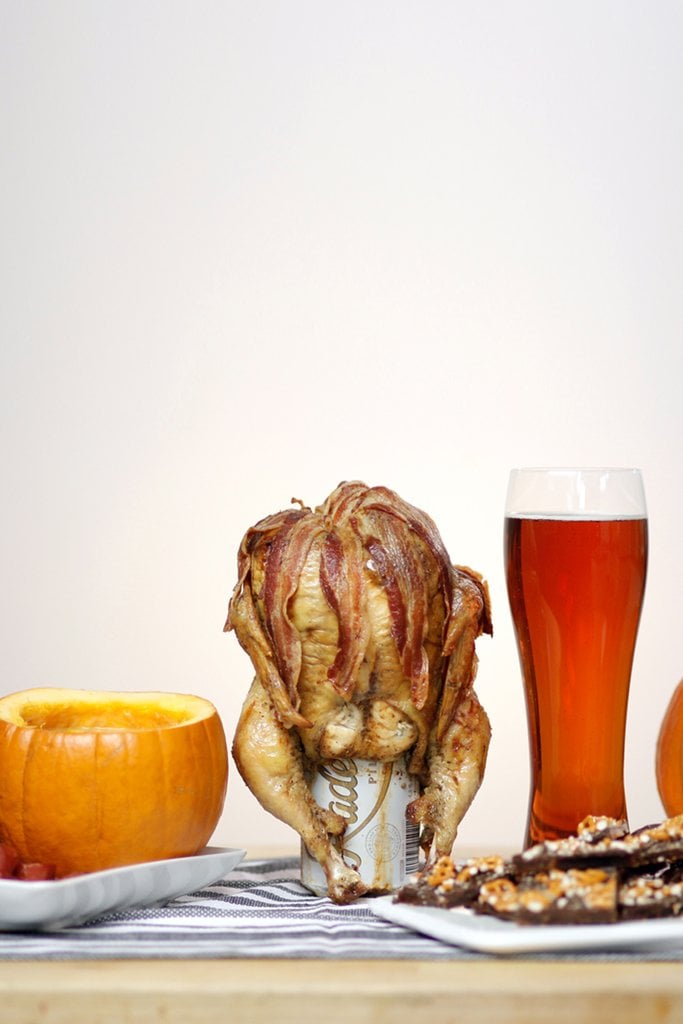 For the main course, grill a whole chicken on a beer can. It's a classic campfire technique that results in super-flavorful meat. In this recipe, the chicken is coated in bacon.
Get the recipe: bacon-y beer-can chicken [10]
Buttery Fingerling Potatoes With Parsley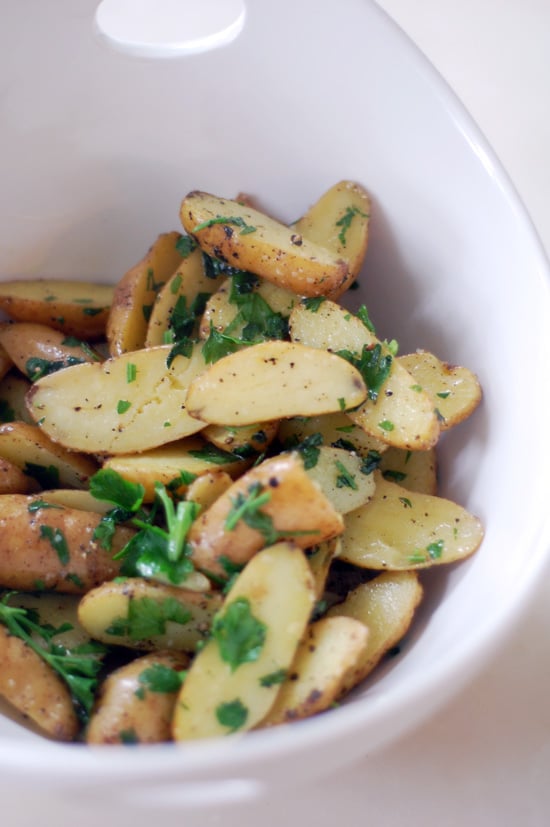 Fingerling potatoes tossed in butter and parsley are a wonderful accompaniment to barbecued chicken. This particular dish comes together in about 20 minutes. Prep the potatoes in the morning and cook them while the chicken's on the grill.
Get the recipe: buttery fingerling potatoes with parsley [11]
Honey-Baked Nectarines
With the help of in-season produce, a showstopping dessert is easy to put together. Bake these honey-sweetened nectarines while you are eating, so you can serve them warm after dinner.
Get the recipe: honey-baked nectarines [12]
Butterscotch Ice Cream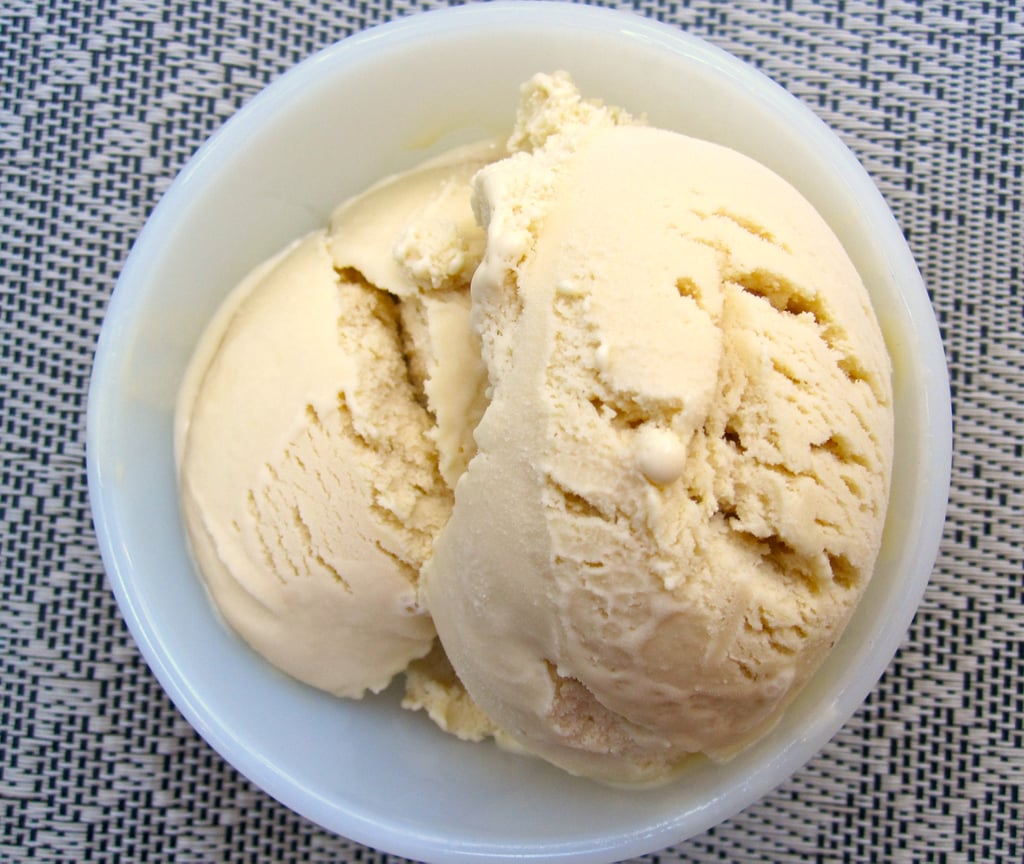 Instead of dolloping crème fraîche over the nectarines, serve them with homemade butterscotch ice cream. It keeps in the freezer for a few days, so get started on this luscious treat now.
Get the recipe: homemade butterscotch ice cream [13]