Love an anything-but-beef burger? At Sutter Home Winery's Build a Better Burger Recipe Contest [1] this past weekend, contestants submitted alternative burger recipes [2] for a chance to win $15,000. These five finalists flew to Napa Valley to cook their alternative burgers (including pork, salmon, and lamb) in front of the judges. Take a look and get inspired to cook something other than beef!
Better Than Breakfast in Bed Burgers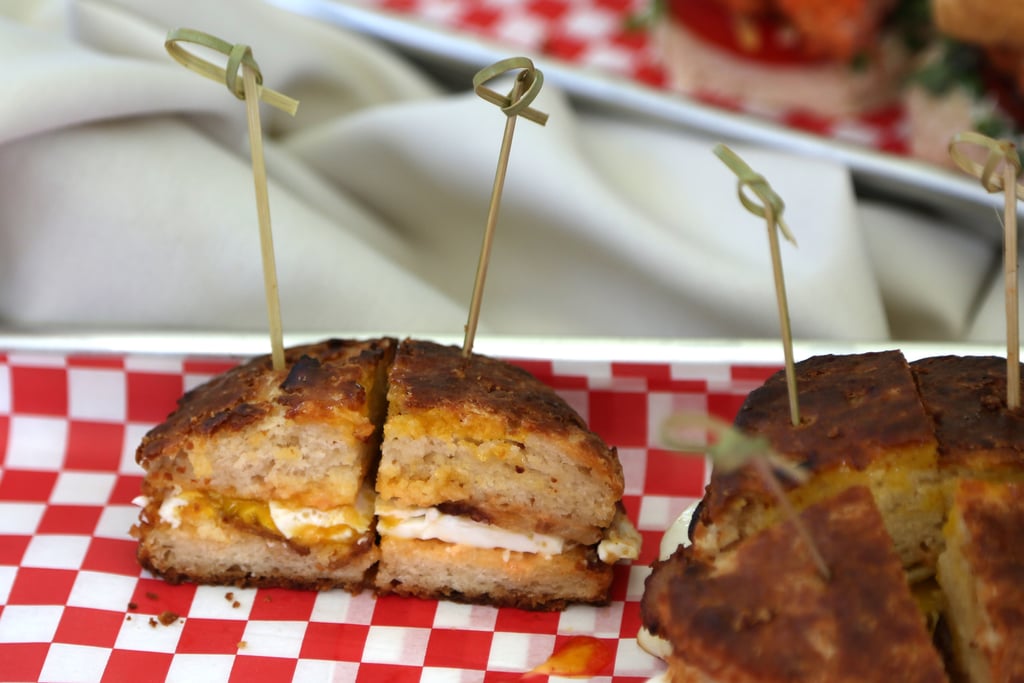 The toppings: Buttermilk biscuits sandwich the ground pork burger [3], fried egg, and bacon. Oh, and it's slathered in a spicy maple mayo.
The takeaway: Make the mayo. Seriously. This is quite possibly the best breakfast sandwich I've ever had, and the audience agreed, as this won the People's Choice Award. Spicy, sweet, smoky, and rich, this sandwich indeed lives up to its name and is better than breakfast in bed.
Smoky Sweet Salmon Sliders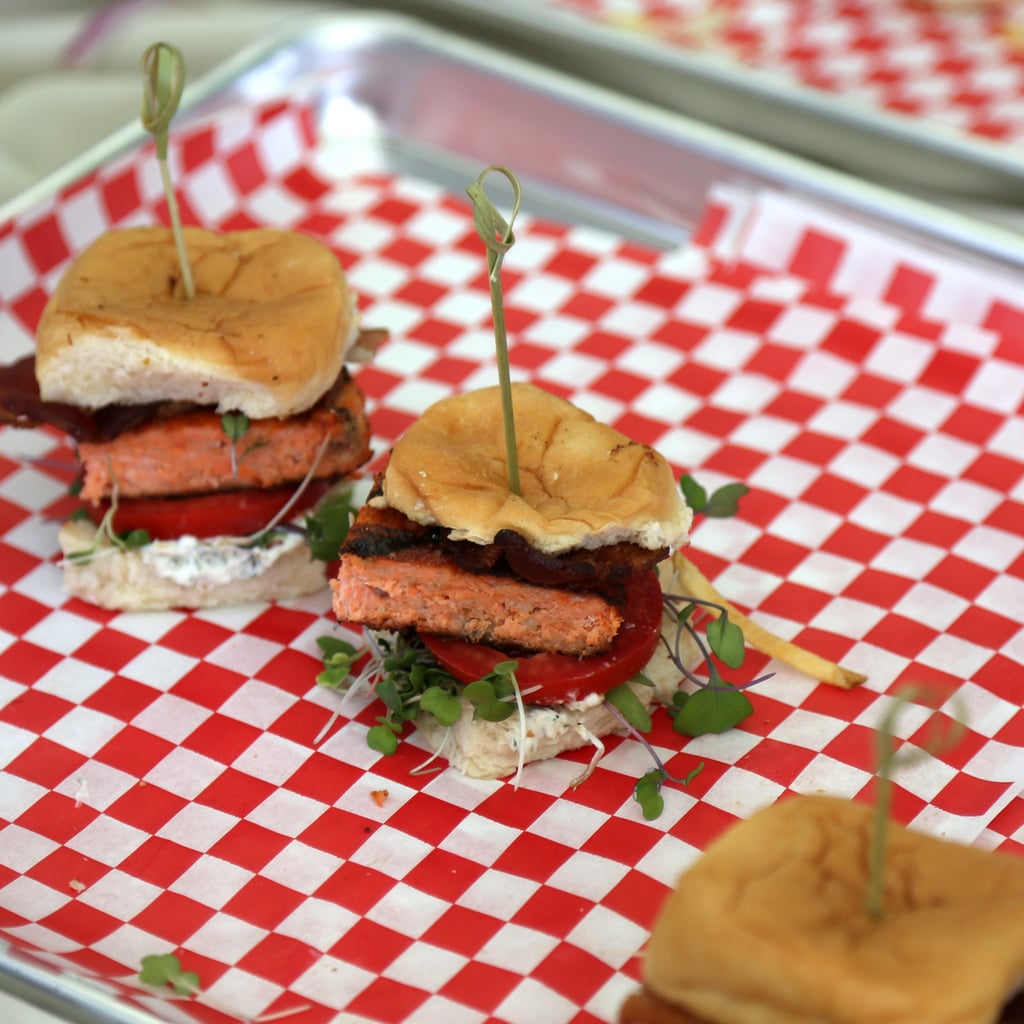 The toppings: A creamy dill spread, maple glaze, crispy potato sticks, and Hawaiian dinner rolls complement the salmon patties [4].
The takeaway: This was my favorite of the bunch; on a hot day, there's something about the salmon and dill spread that makes this seem like a cooling, lighter option on the grill. Plus, the salty potato sticks and the sweet Hawaiian bun make my mouth water just conjuring the memory of their awesomeness. The judges loved how the maple glaze creates a caramelization across the salmon, and many on the panel admitted to eating the whole burger. It is really that good!
Lamb Burger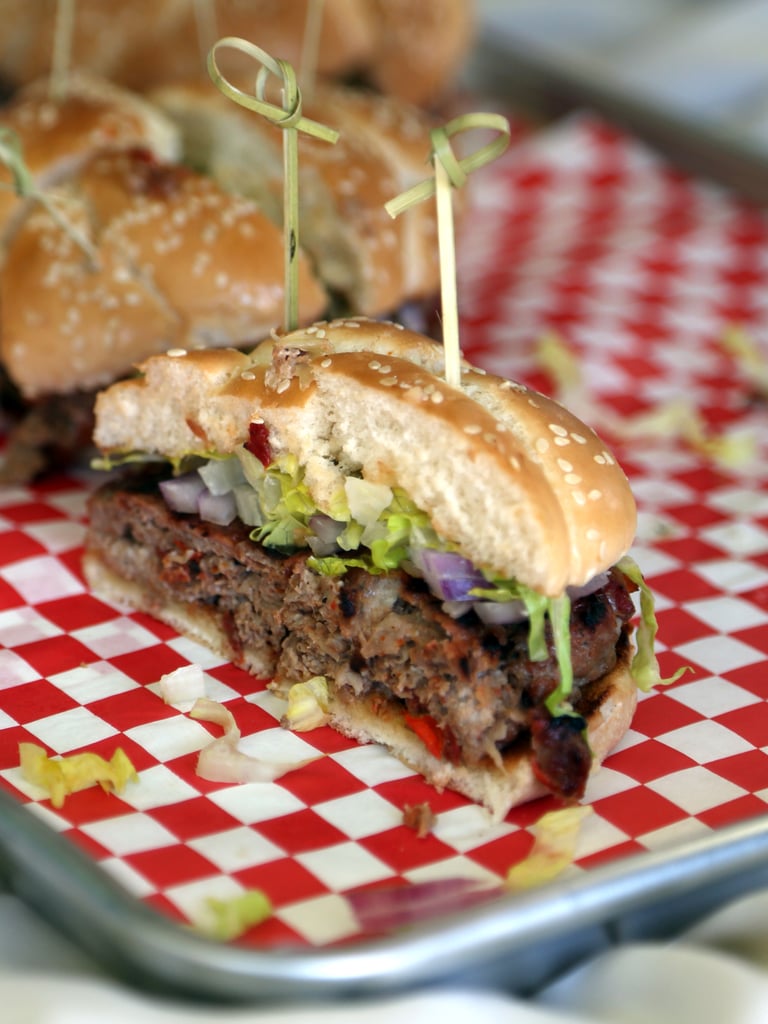 The toppings: Mango chutney mayo, minted romaine, and goat cheese adorn this lamb burger recipe [5] on a sesame bun.
The takeaway: This burger manages to taste slightly Mediterranean without becoming a full-fledged falafel. The meat is gamey in a good way; the goat cheese adds sourness that balances the sweet chutney. The mint flavor lingers in such a nice way. And I wrote in my notes, "The sesame bun = a good idea," so I think it's safe to interpret that everything, including the bun, has been excellently conceived.
Lemon-Scented Salmon-Icious Burgers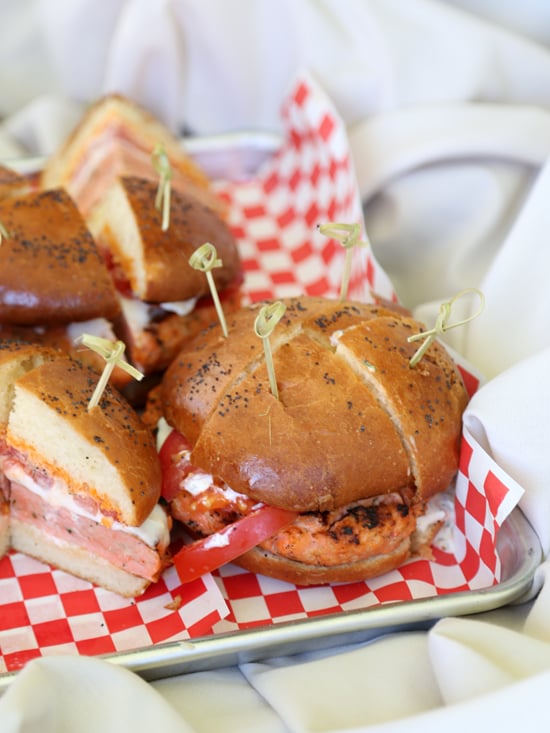 The toppings: A bacon, sour cream, and mayo spread, garlic butter, and mozzarella make this one rich salmon burger recipe [6].
The takeaway: The judges gave this burger first runner-up; it's quite a cheesy, mayo-y mouthful, so if you're prepared to take it on, do so knowing you probably won't need to eat for the rest of the day!
Indian Lamb Burger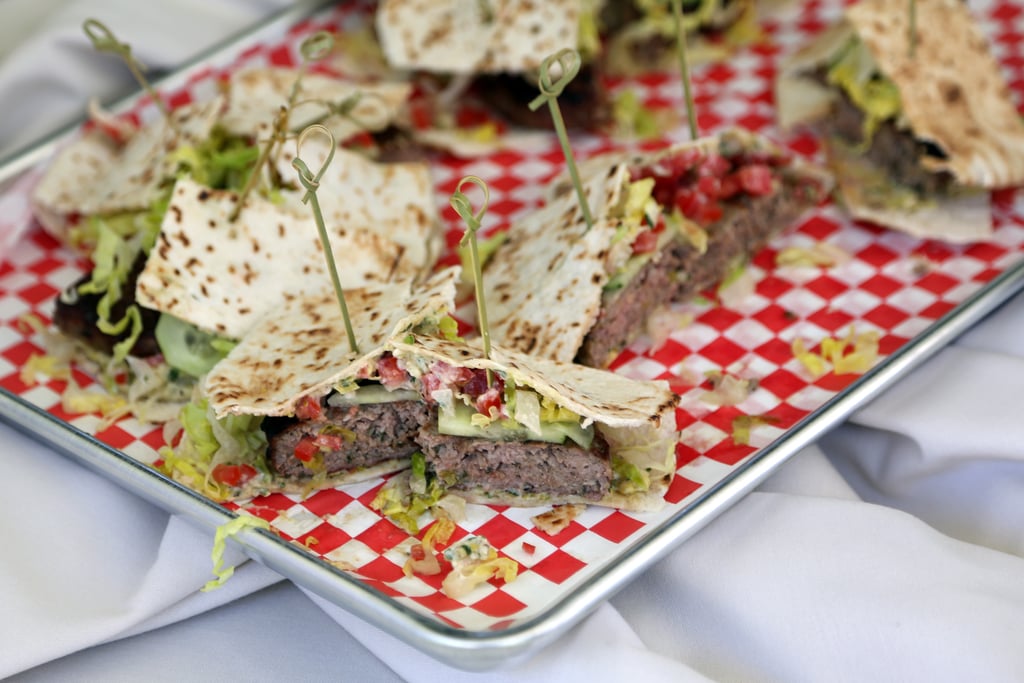 The toppings: Tahini pistachio mayonnaise is the special topping on these pita-wrapped lamb burgers [7].
The takeaway: Wow, if you've ever wondered how to season ground lamb, this is the recipe, with plenty of aromatic Indian spices. I would have preferred to see the burger on a bun, but the judges didn't seem to mind, as they awarded the burger a $15,000 first prize!
Which alternative burger recipe do you want to try?