Whether you prefer your margaritas blended or on the rocks, classic or exotic (like a green tea, grapefruit, and basil option), we've got a recipe to satisfy your craving. Stock up on tequila and limes, then browse the collection, choose your favorite, and pair it with tortilla chips [1], guacamole [2], and salsa [3]. Cheers to the magnificent margarita!
Tommy's-Style Margarita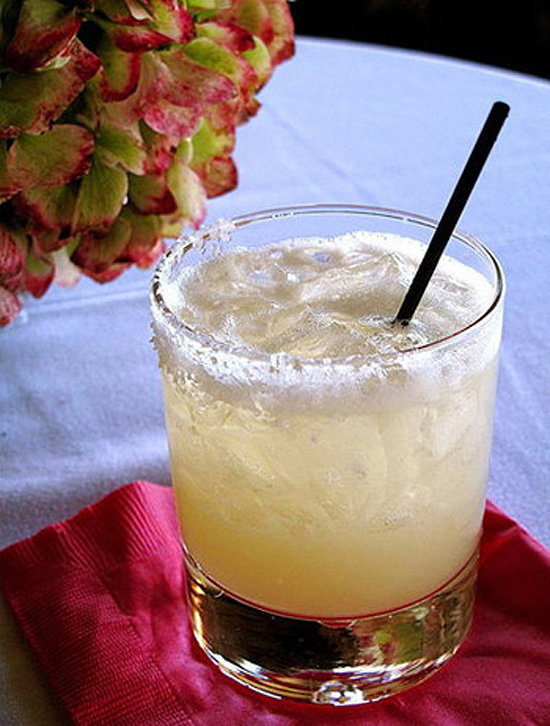 For a pared-down take on the classic margarita recipe, try this tangy sipper [4] from Tommy's Mexican Restaurant that swaps agave nectar for orange liqueur to let the tequila and lime shine.
Photo: Susannah Chen
Watermelon Jalapeño Margarita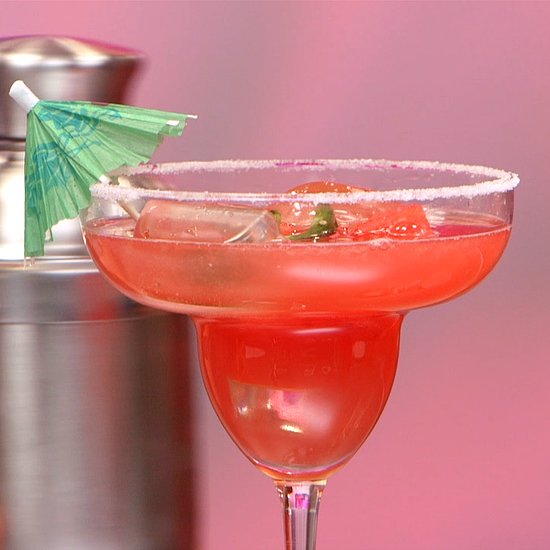 Once you've had your fix of juicy sliced watermelon, try some of the Summer fruit in this spicy-sweet margarita. Watch the video for the recipe.
Photo: POPSUGAR Studios
Frozen Margarita
Like an alcoholic slushie, minus the sugar crash, these sweet-tart frozen margaritas [5] delight, especially when rimmed with salt.
Photo: Anna Monette Roberts
Jalapeño Margarita
Spice things up with a jalapeño margarita [6] with a secret ingredient: celery leaves. Less vegetal tasting, and more herbal — similar to parsley — the celery leaves also contribute to its glowingly-green color.
Photo: Anna Monette Roberts
Cranberry Margarita
No fresh cranberries are needed to make this variation [7]; it uses cranberry juice instead, which gives the tequila drink bittersweet tang and a blushing hue.
Photo: Nicole Perry
Grapefruit, Green Tea, and Basil Margarita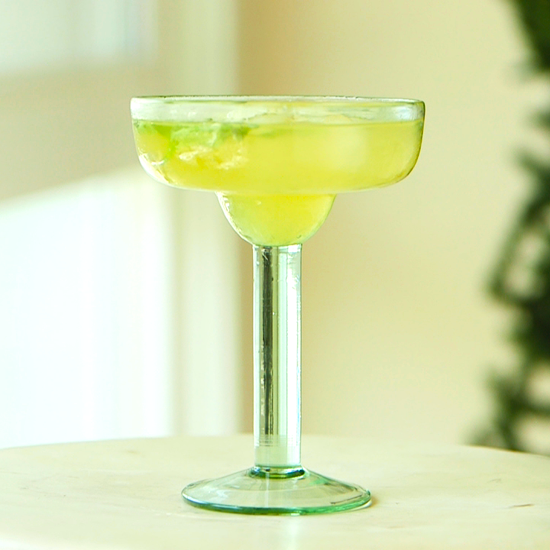 Green tea, grapefruit, basil, and tequila might seem like an odd combination, but that makes this grassy green option no less delightful. Watch the video for the recipe.
Photo: POPSUGAR Studios
Strawberry Margarita
This ruby-red, strawberry sipper [8] will treat you right.
Photo: Anna Monette Roberts
Green Juice Margarita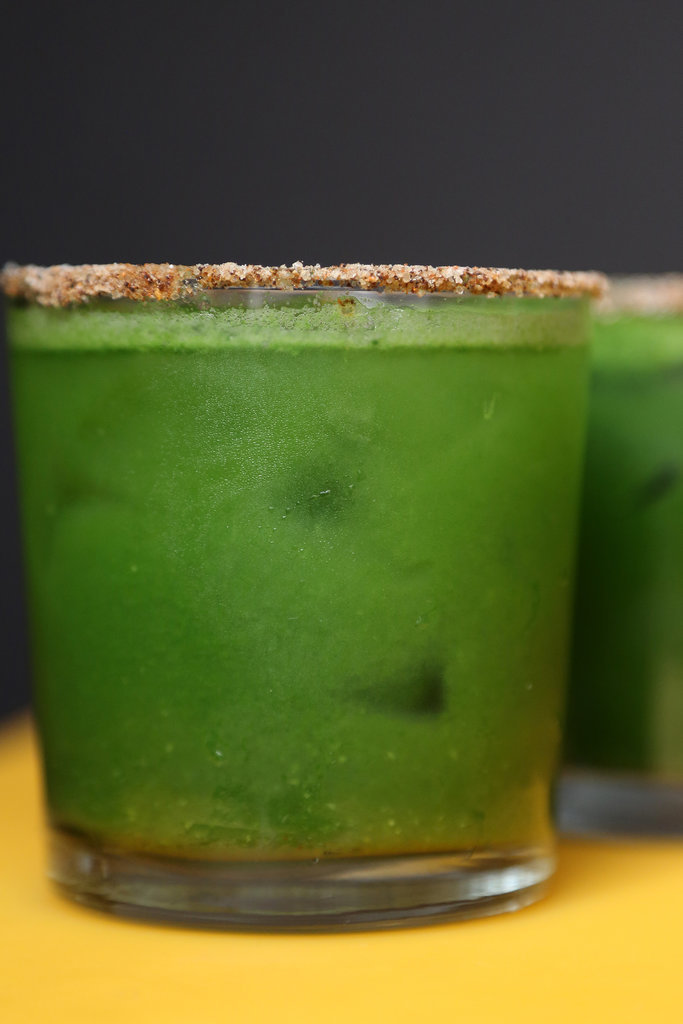 Day drinking? You can do no better than a gingery green-juice margarita [9].
Photo: Anna Monette Roberts
Blood Orange Sorbet Margarita
This blood orange sorbet margarita is a great way to enjoy the Winter fruit all year long. Watch the video to see how it's done and then print out the recipe [10].
Photo: POPSUGAR Studios
Bing Cherry Margarita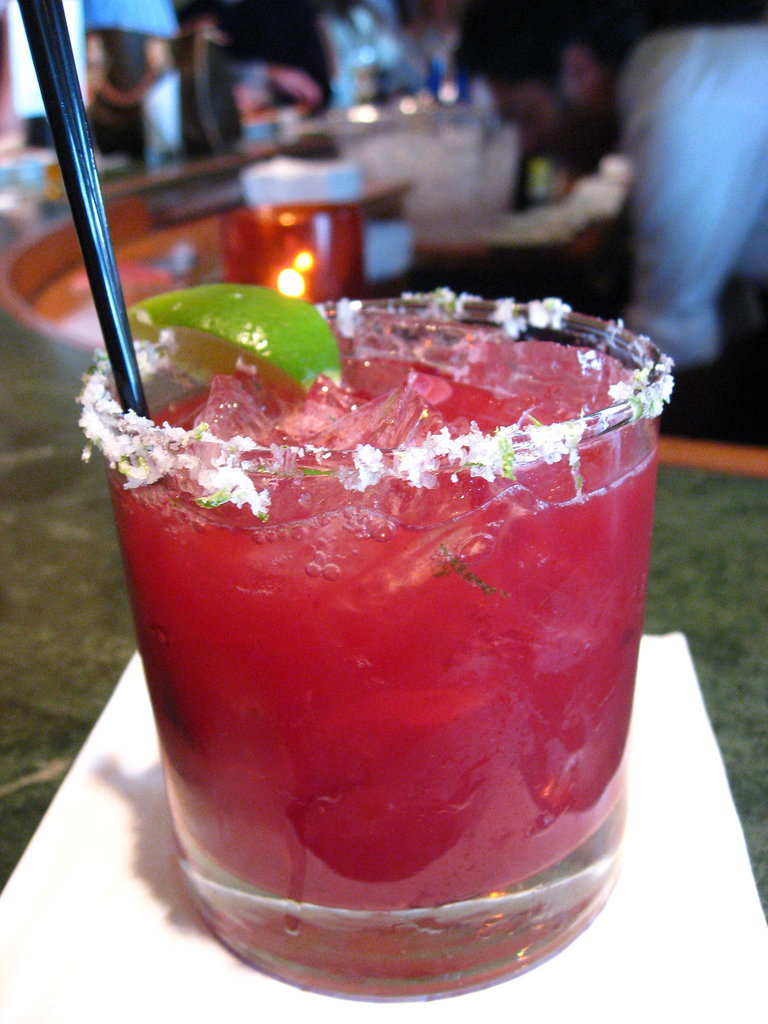 How pretty is this on-the-rocks marg [11]? Its color and subtle sweetness come courtesy of muddled cherries.
Photo: Katie Sweeney
Watermelon and Ancho Chile Margarita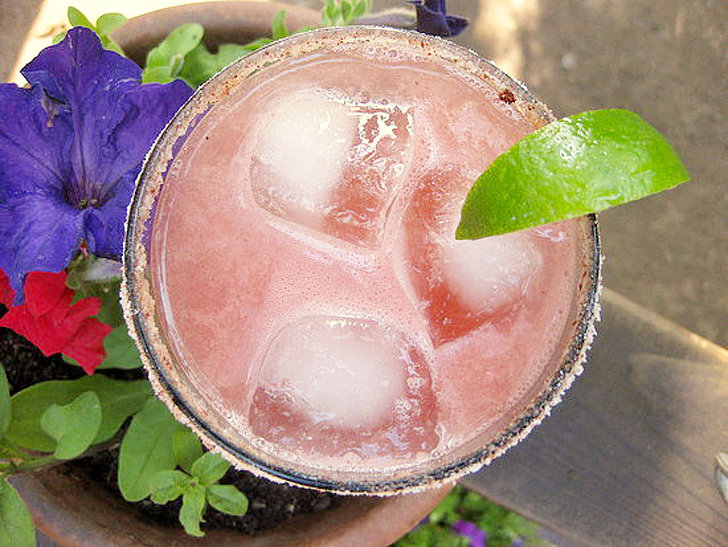 Love spice? You'll go crazy for this watermelon margarita [12] with a Ancho chili-salt rim.
Photo: Katie Sweeney