Not Martha's Hand-Shaped Meatloaf for Halloween
Would You Eat This Meat Hand?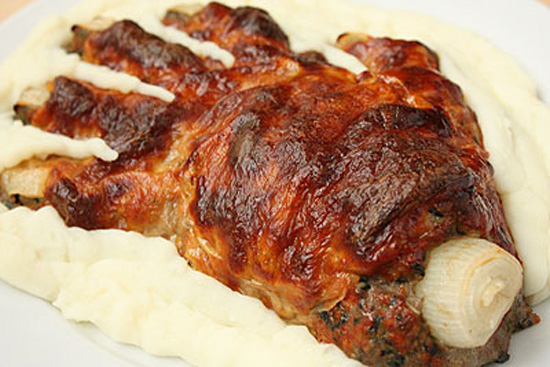 We've shared snippets of our own Halloween-themed edible body parts, but Not Martha has us eating out of her hand with her latest creation. She's just fashioned a meat hand, made of meatloaf, smothered in ketchup, topped with cheese, and finished off with nails and wrist bone made of onion. It's served on a bed of too gruesome to eat.