If you've spent any time on Pinterest in recent years, you know that mason jars are quite the craze. However, the jars are great for more than just canning and preserving [1]; they're also wonderful for culinary exploration. Portable, sturdy, and airtight, a mason jar makes the perfect container for meals, drinks, and desserts on the go. Here are a few of the best recipes that are made with this clever container.
Fruit Crisp in a Jar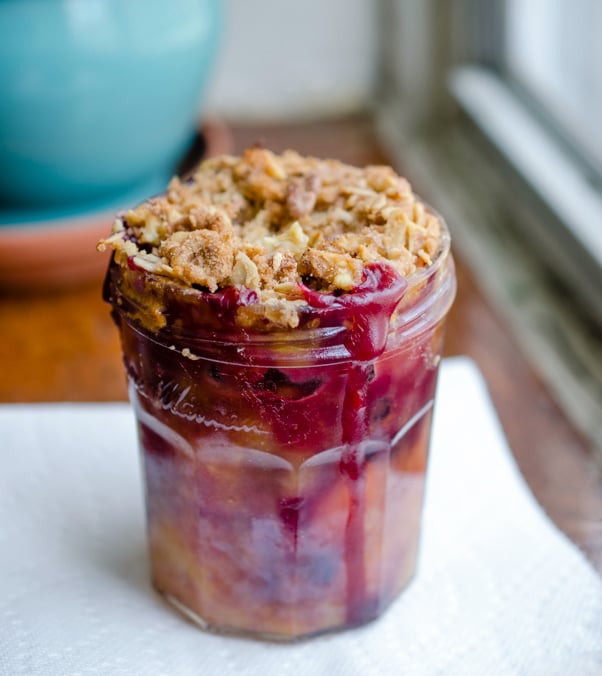 This mason jar fruit crisp [2] is divvied up into single servings, so there's no need to share.
Guacamole Mason Jar Salad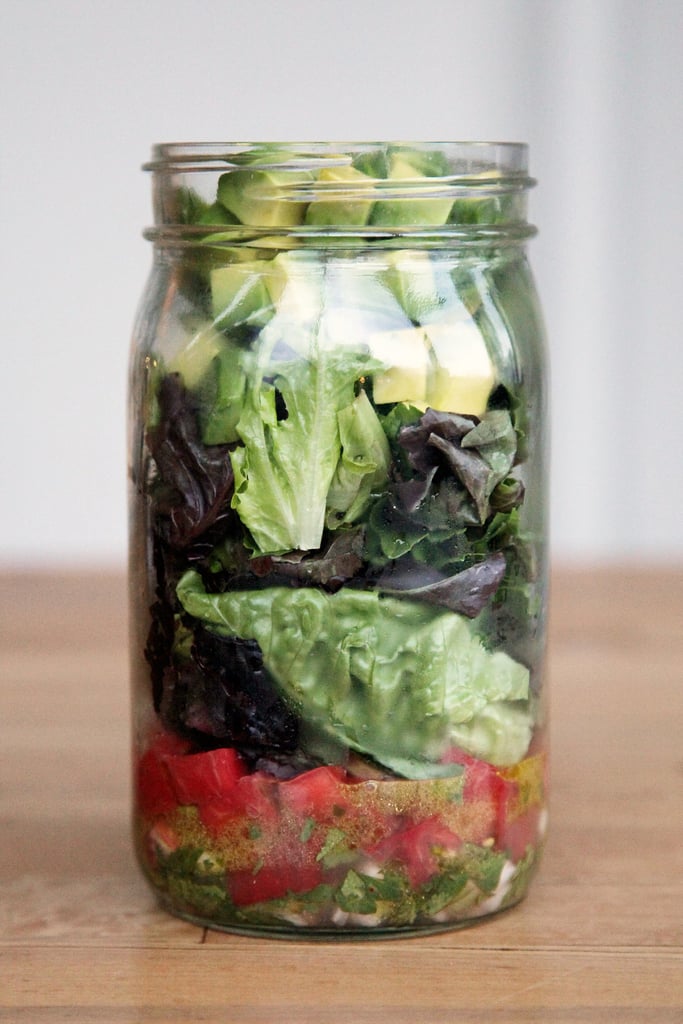 Love chips and dip? For lunch, treat yourself to a lively guacamole salad [3] that's conveniently packed into a mason jar.
Kiwi Cobbler Cocktail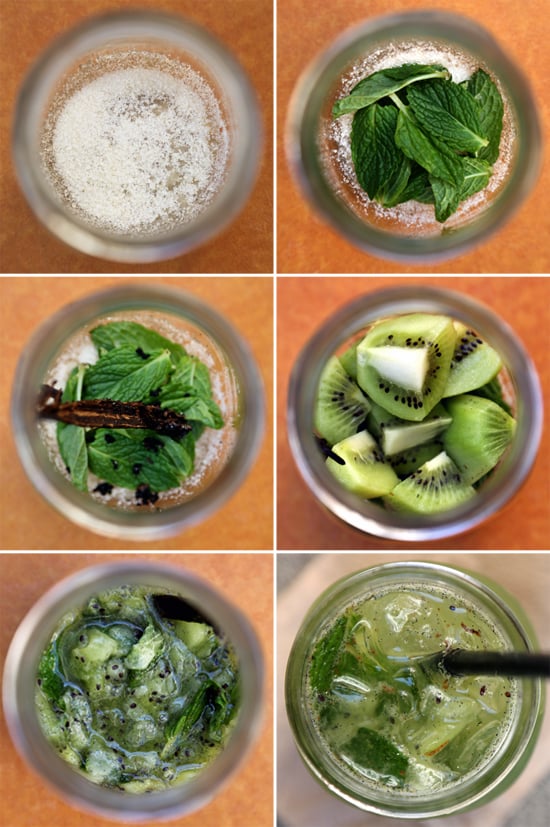 Consisting of kiwi, mint, vanilla bean, tequila, and club soda, this kiwi cobbler cocktail [4] may sound complicated, but it's actually easy to make on the go in a mason jar.
Slow-Cooker Beans and Quinoa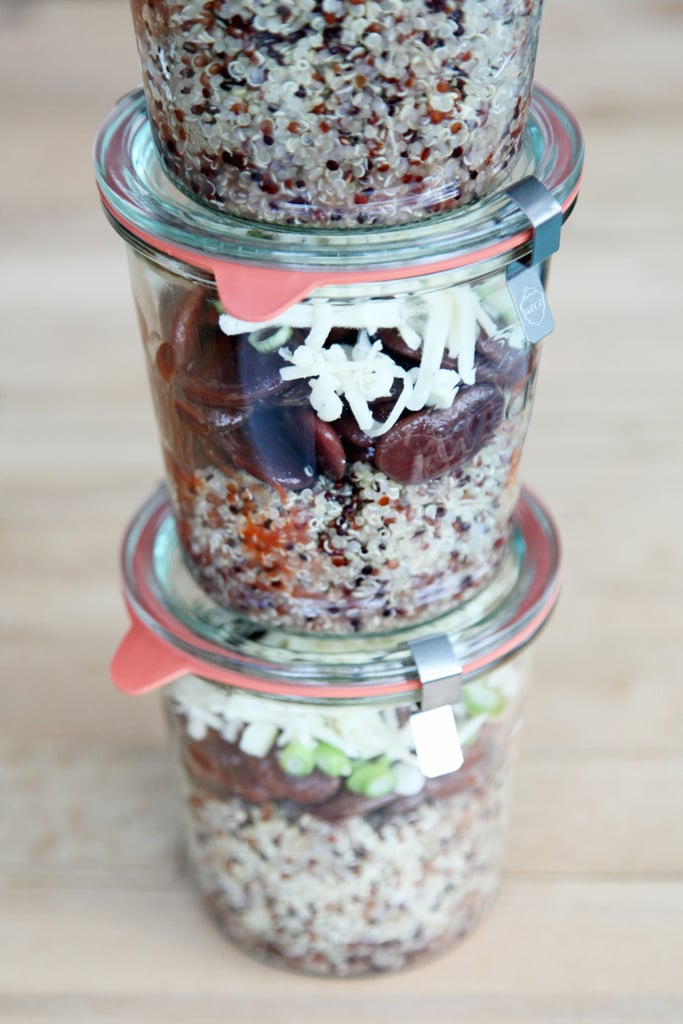 Brown-bag-ready beans and quinoa with cheddar [5] will satisfy at lunch all week long.
Strawberry Shortcake
The next time you plan a picnic, tuck a few jars of strawberry shortcake [6] into your tote for dessert.
Mason Jar Salad Dressings
No salad is complete without dressing, so learn how to master three different recipes [7] with one jar. From tangy to creamy, these dressings help you to never be bored with greens again.
Grasshopper Pies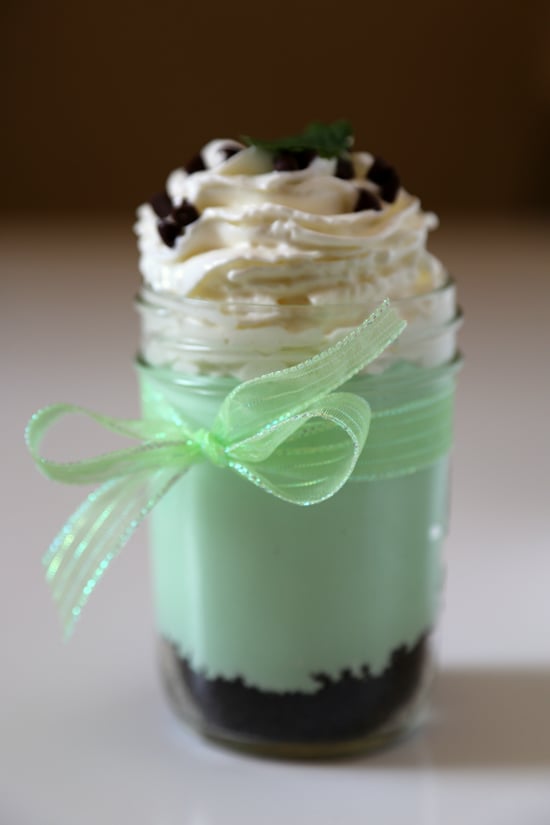 Mint, chocolate, and pretty presentation make this mason jar dessert [8] a wonderful option for entertaining.
Grilled Beet, Chicken, Apple, and Spinach Salad With Strawberry Vinaigrette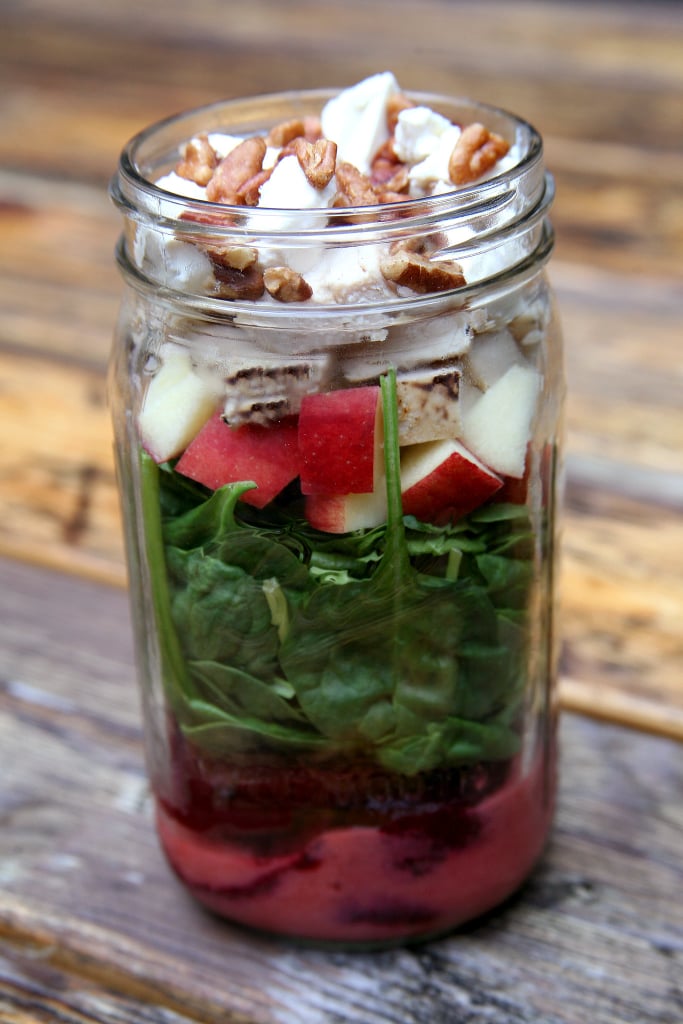 Mixing sweet with savory is a wonderful cure to culinary boredom, and this mason jar salad [9] nails it.
Funfetti Cake in a Jar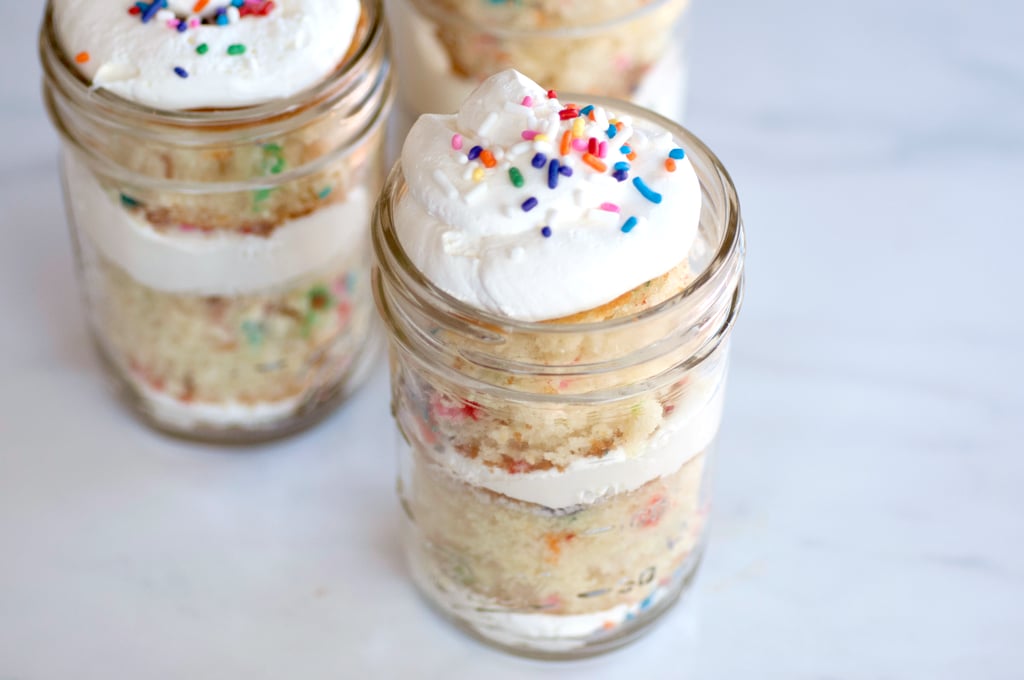 The only thing cuter than funfetti cake: funfetti cake layered with frosting in a mason jar [10].
Vegetarian Taco Salad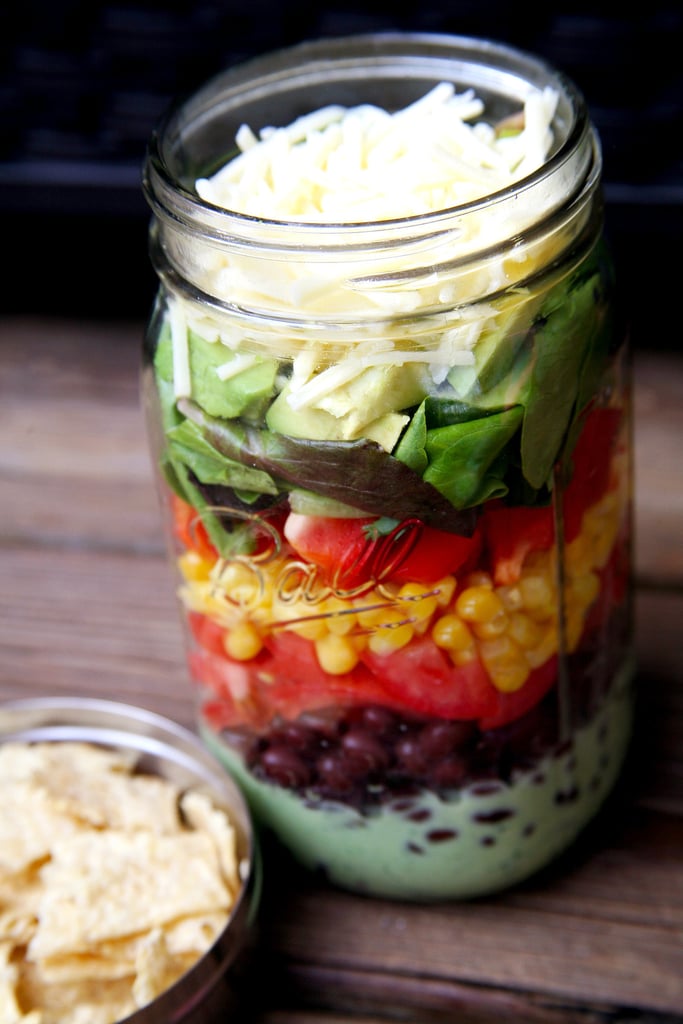 Mexican food is the last thing you'd expect to find in a mason jar, but all the taco fixings can be found inside this layered vegetarian taco salad [11].
Chocolate Frosty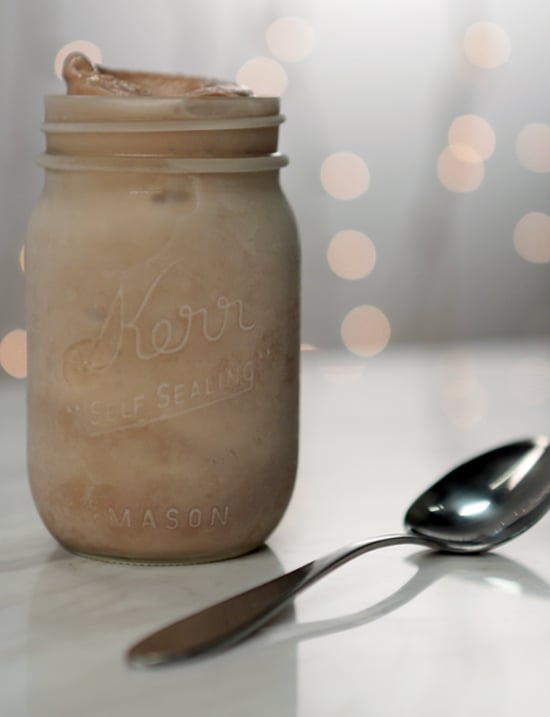 Not quite a milkshake and not quite ice cream, this ultrathick take on a chocolate Wendy's Frosty [12] is something you'll want to make again and again.
Sweet Potato Quinoa Salad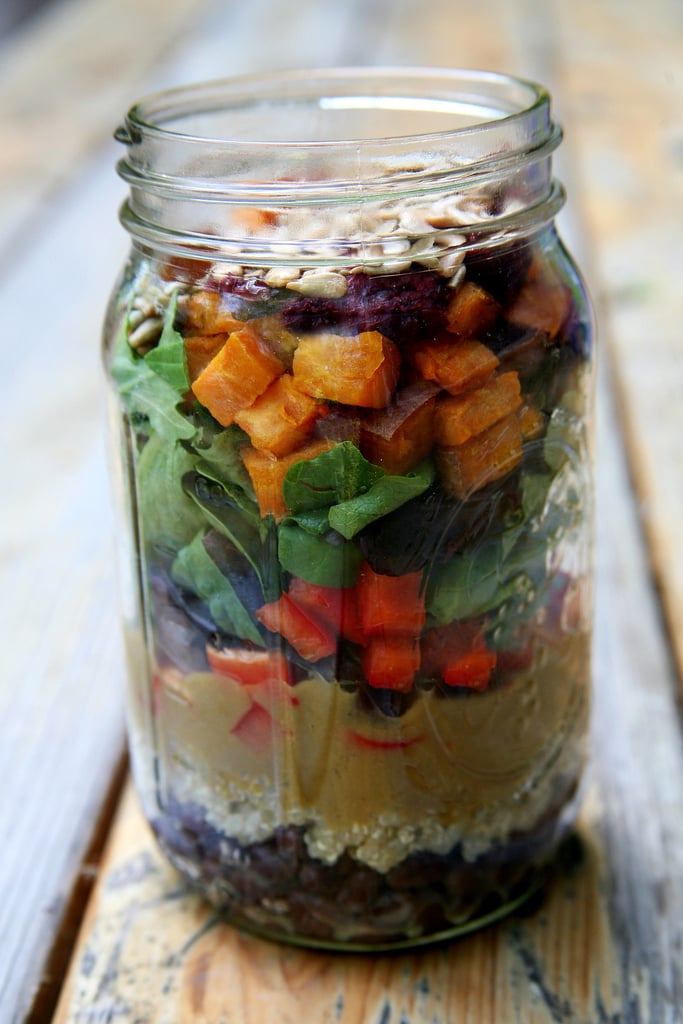 Incorporate Fall flavors into your diet with this sweet potato salad [13]. The flavors in this dish offer a change-up from your everyday salad.
Mason Jar Pudding Parfaits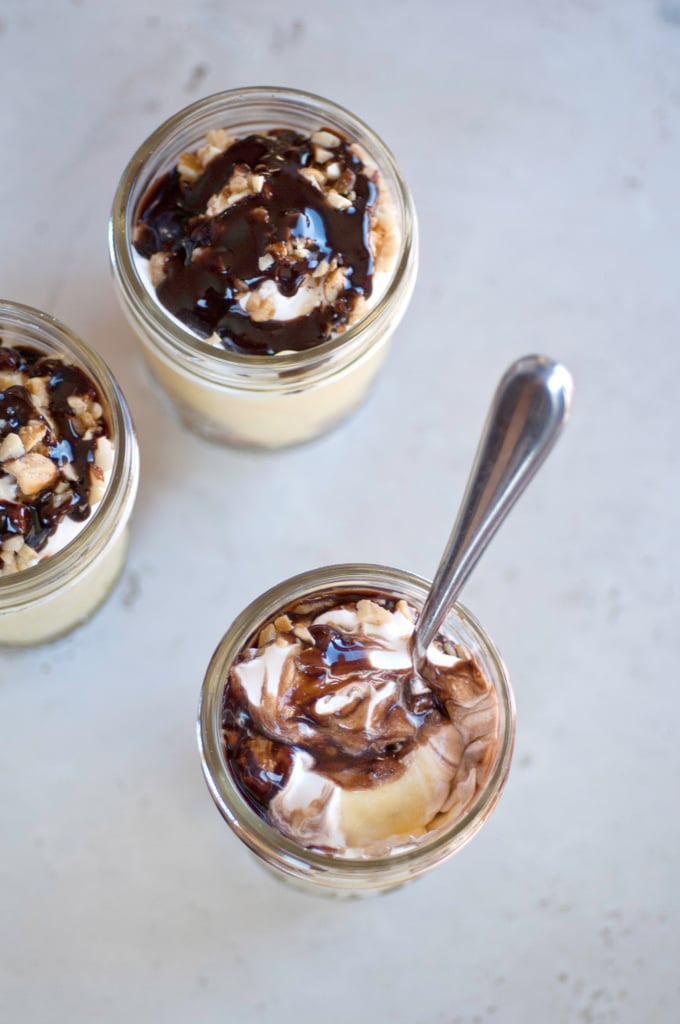 Mason jars are the perfect vehicle for nostalgic pudding parfaits [14].
Overnight Oats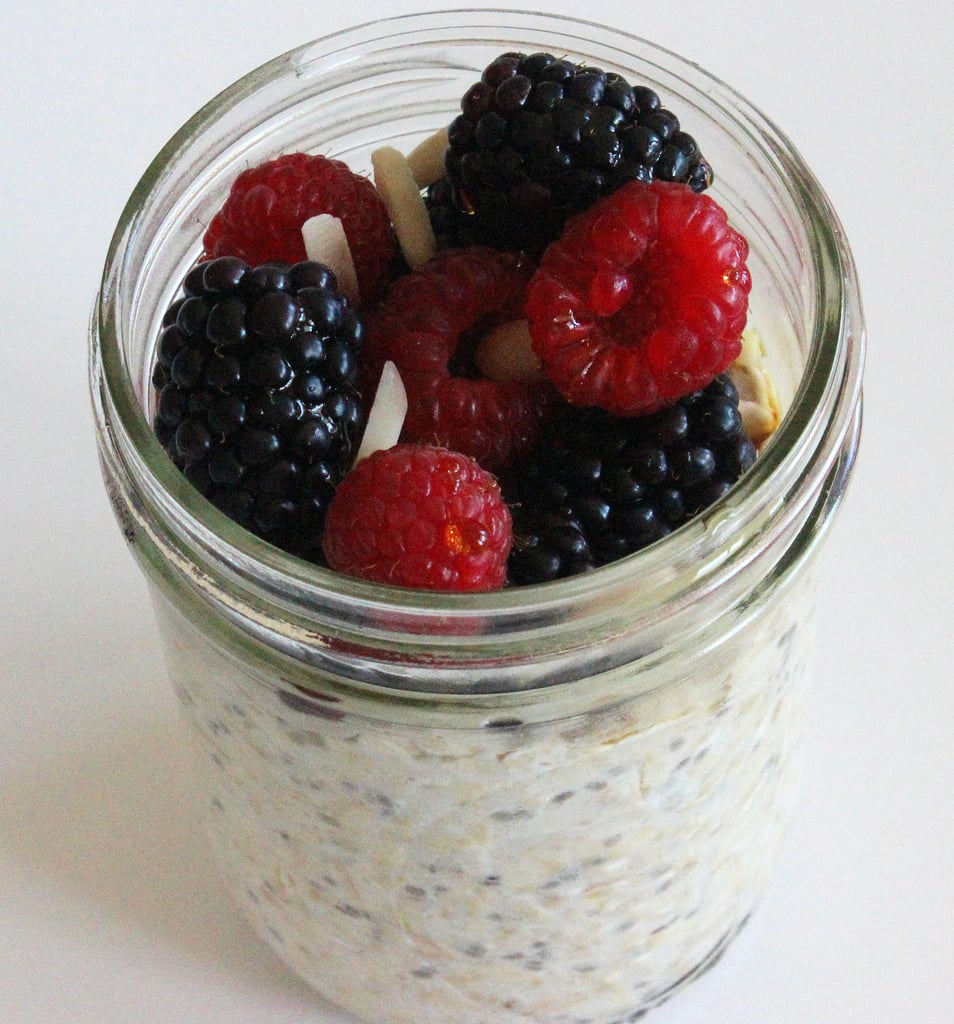 Make breakfast ahead of time (and catch more zzz's) with this overnight oats [15] recipe.
S'mores in a Jar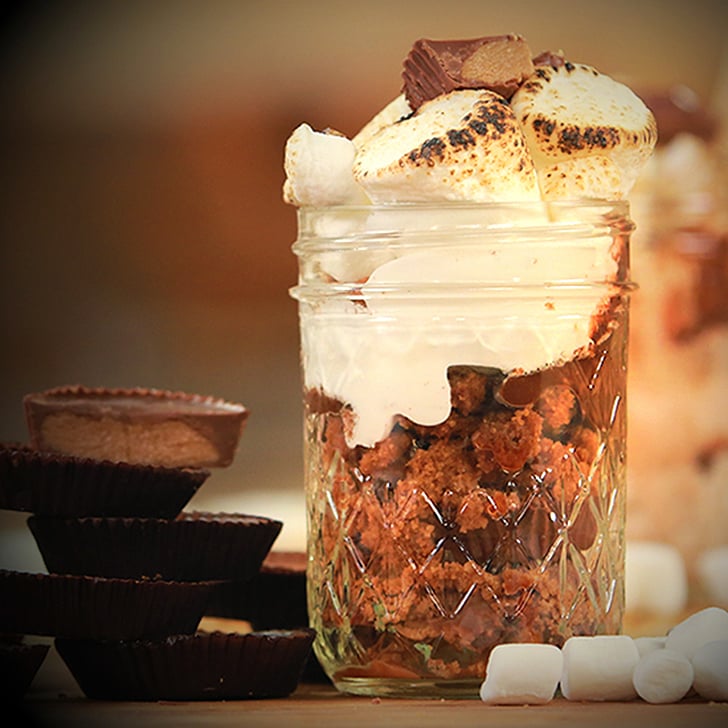 S'mores are a campfire favorite, but there's no denying that the dessert is messy. Avoid sticky fingers with this heavenly recipe for s'mores in a jar [16].