If you've spent any time on Pinterest over the past three years, you know that mason jars are the newest decor craze. However, the jars are great for more than just canning and preserving [1] — they are wonderful for culinary exploration. Portable, sturdy, and airtight, a mason jar makes the perfect container for meals on the go. Here are a few of the best recipes that are made with this unexpectedly great container.
Photos: Nicole Perry, Anna Monette Roberts
Fruit Crisp in a Jar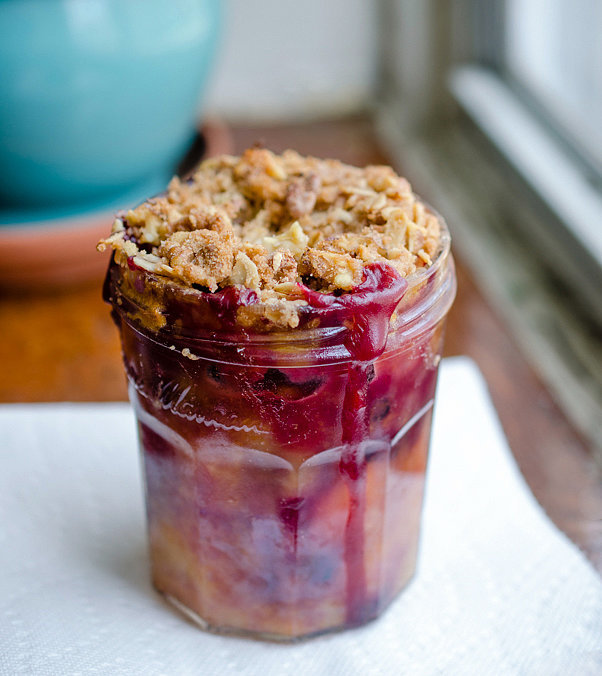 If you love cobblers and crisps, it can often be frustrating to bake huge portions. This mason jar fruit crisp [2] allows single servings, so there's no need to waste precious dessert.
Source: Grace Dickinson [3]
Kiwi Cobbler Cocktail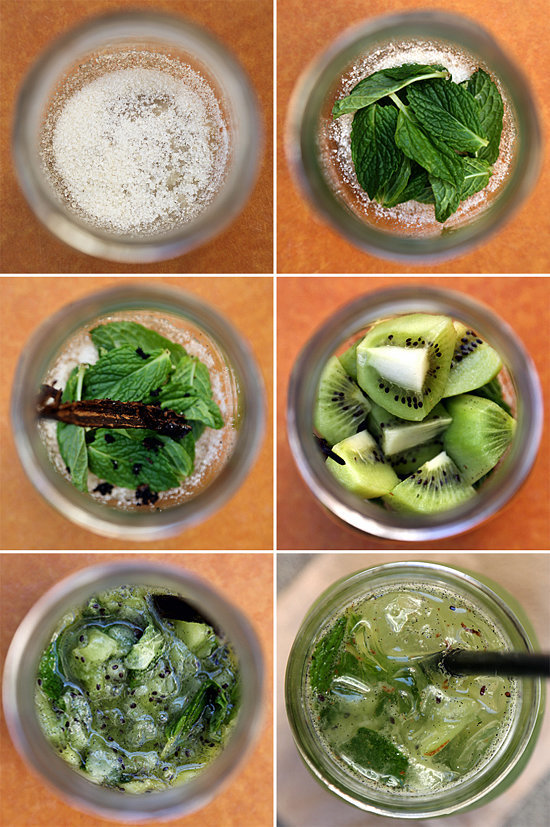 When picnicking during warmer months, don't pack a fruit cobbler; shake up a refreshing cobbler cocktail instead. Consisting of kiwi, mint, vanilla bean, tequila, and club soda, this cocktail [4] may sound complicated, but it's actually easy to make on the go in a mason jar.
Photo by Anna Monette Roberts
Guacamole Mason Jar Salad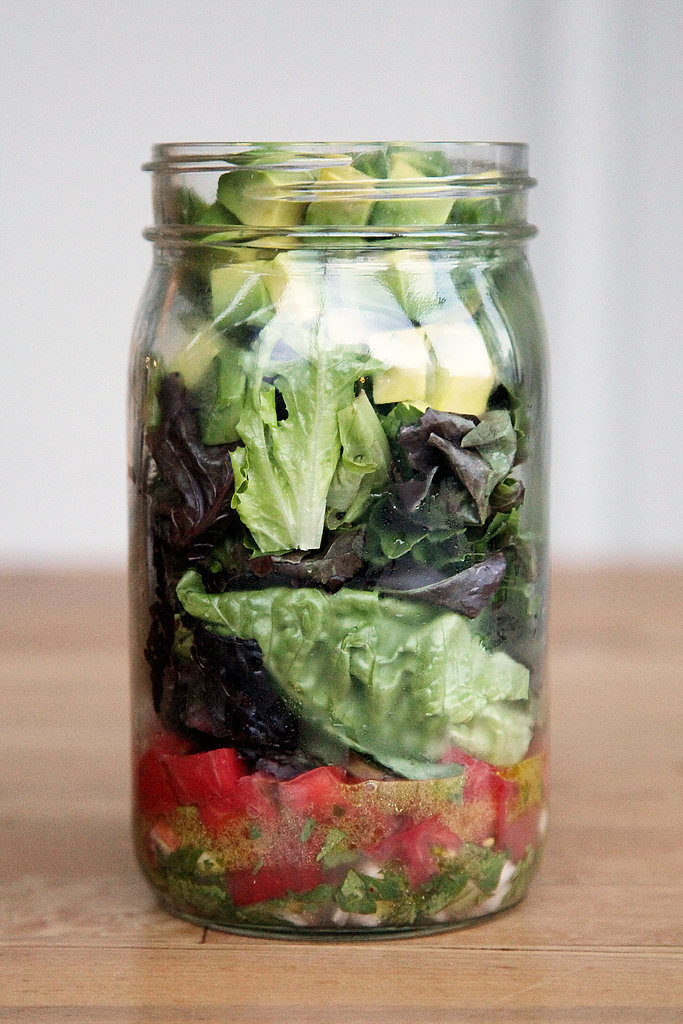 Love chips and dip? Treat your palate to something a little different with this guacamole salad [5] that's conveniently packed into a mason jar.
Photo by Nicole Perry
Pinot-Grita Wine Cocktail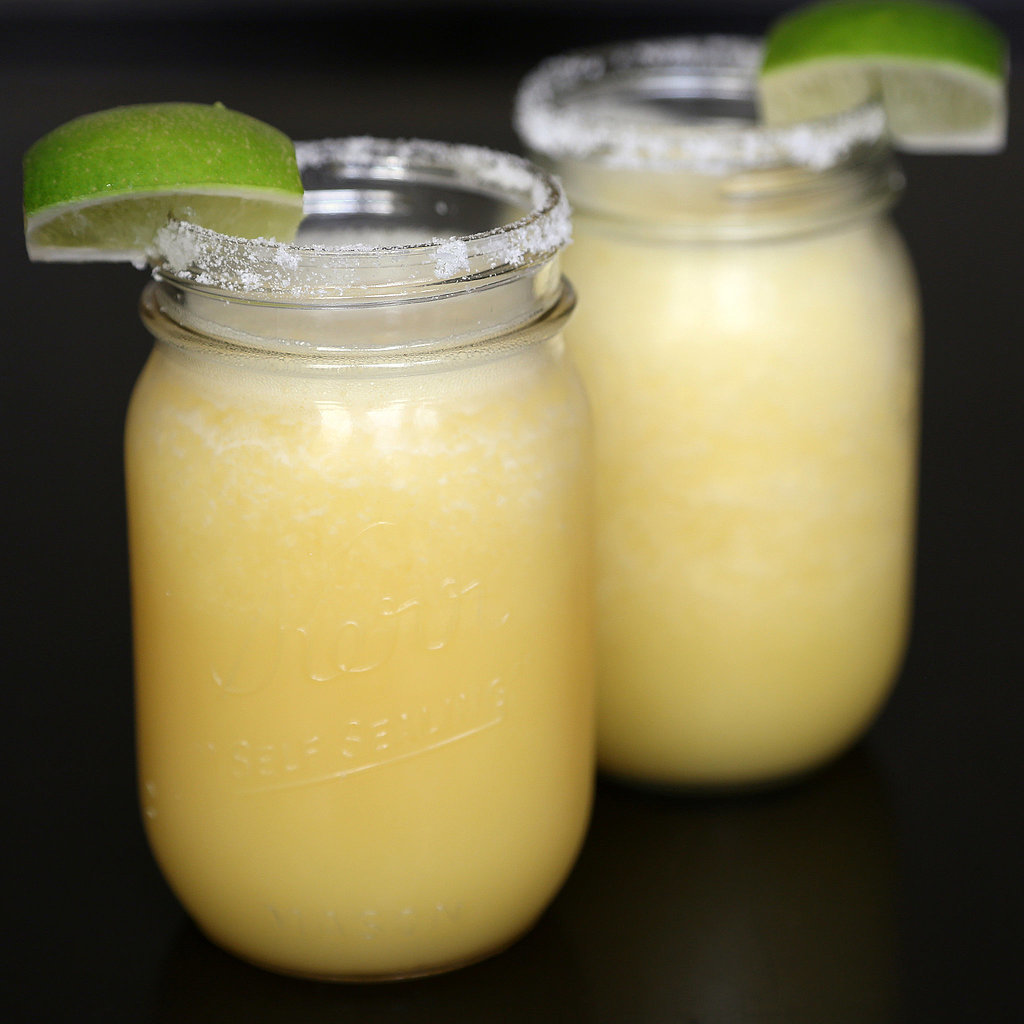 If you're not ready to commit to a margarita or a glass of wine, combine the two. This Pinot-Grita [6] is similar to the classic tequila cocktail, except that it includes white wine.
Photo by Anna Monette Roberts
3 Different Mason Jar Salad Dressings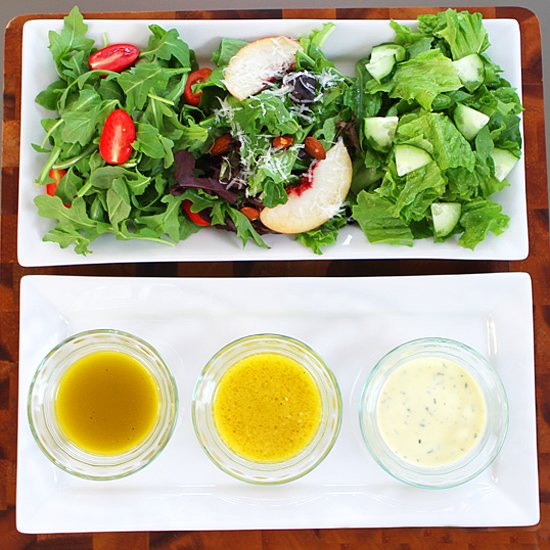 No salad is complete without dressing, so learn how to master three different recipes [7] with one jar. From tangy to creamy, these dressings help you to never be bored with greens again.
Source: POPSUGAR Studios
Grasshopper Mint Pies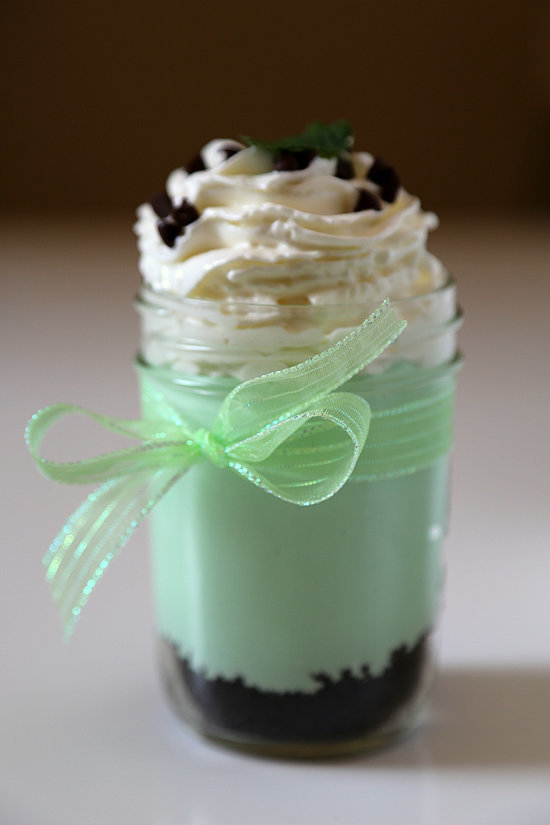 Mint, chocolate, and pretty presentation make this mason jar dessert a wonderful option for entertaining. Though it's often served on St. Patrick's Day, you'll love grasshopper pie [8] all year round.
Photo by Anna Monette Roberts
Confetti Cake in a Jar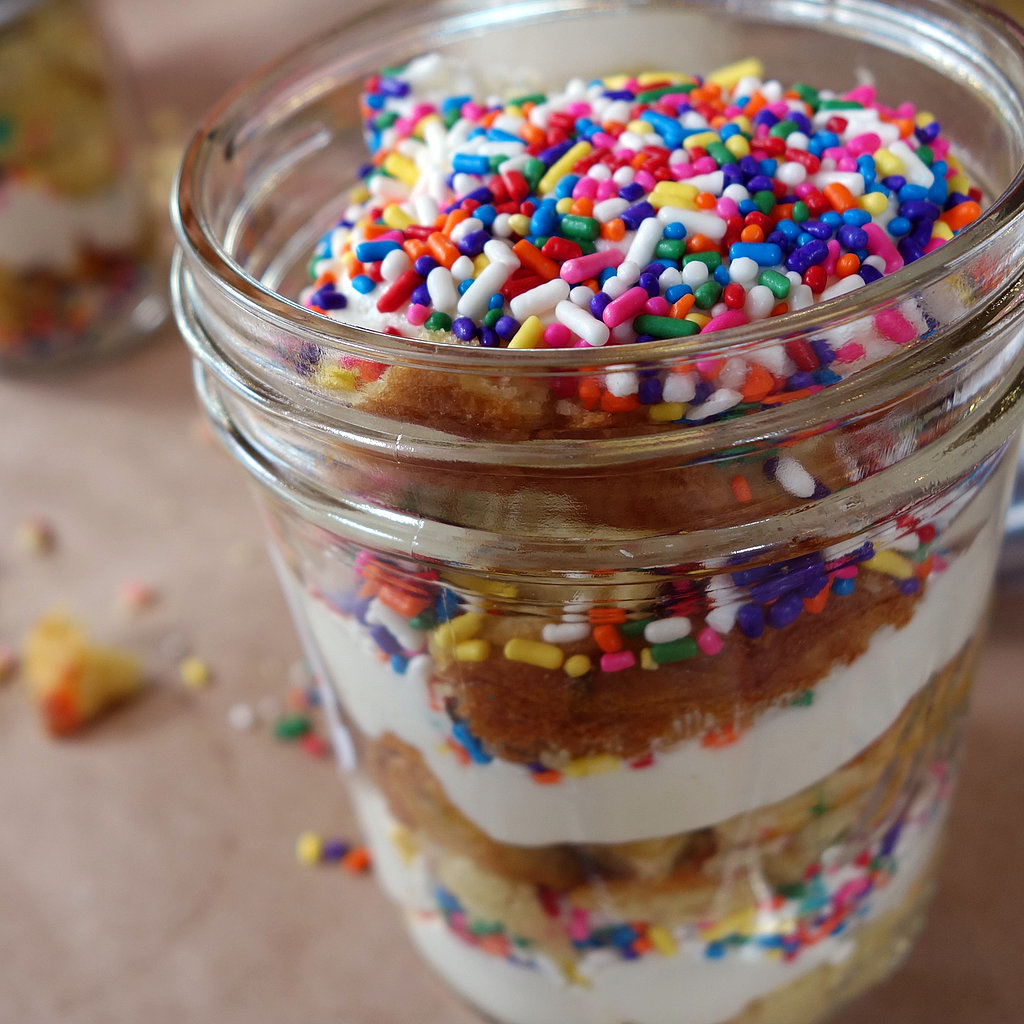 You'll love using this mason jar recipe [9] to save leftover cake pieces, thanks to the ingenuity of pastry chef Duff Goldman [10].
Source: POPSUGAR Studios
Grilled Beet, Chicken, Apple, and Spinach Salad With Strawberry Vinaigrette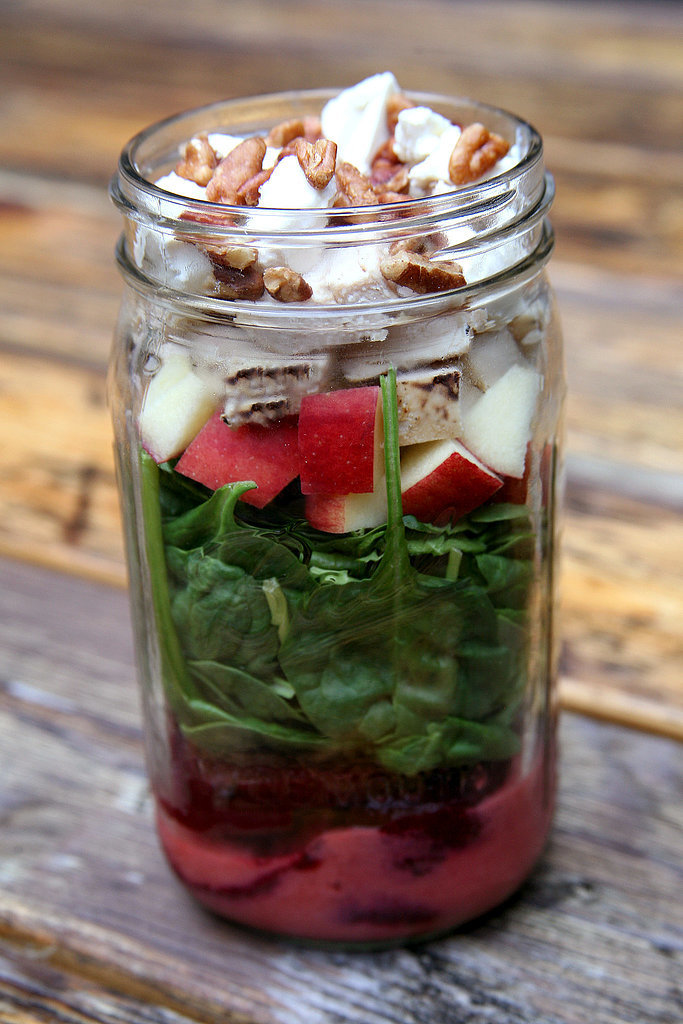 Mixing sweet with savory is a wonderful cure to culinary boredom, and this mason jar salad [11] nails it.
Photo by Jenny Sugar
Chocolate Frosty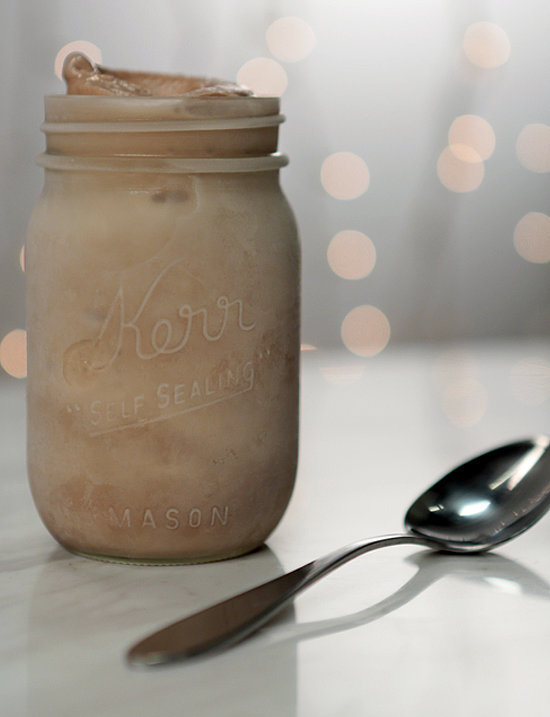 Not quite a milkshake and not quite ice cream, our ultrathick take on a chocolate Wendy's Frosty [12] is something you'll want to make again and again.
Source: POPSUGAR Studios
Fizzy Gin and Lavender Lemonade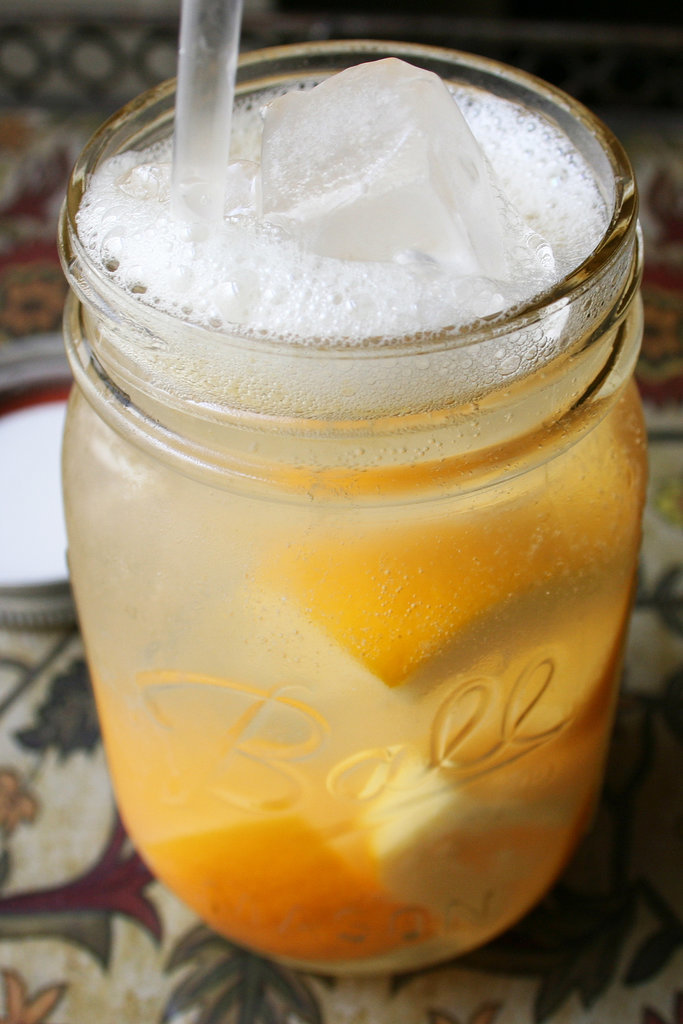 This isn't your everyday cocktail — combining floral elements, gin, and fresh lemonade, this drink recipe [13] will be a hit at all your Summer gatherings.
Photo by Anna Monette Roberts
Vegetarian Taco Salad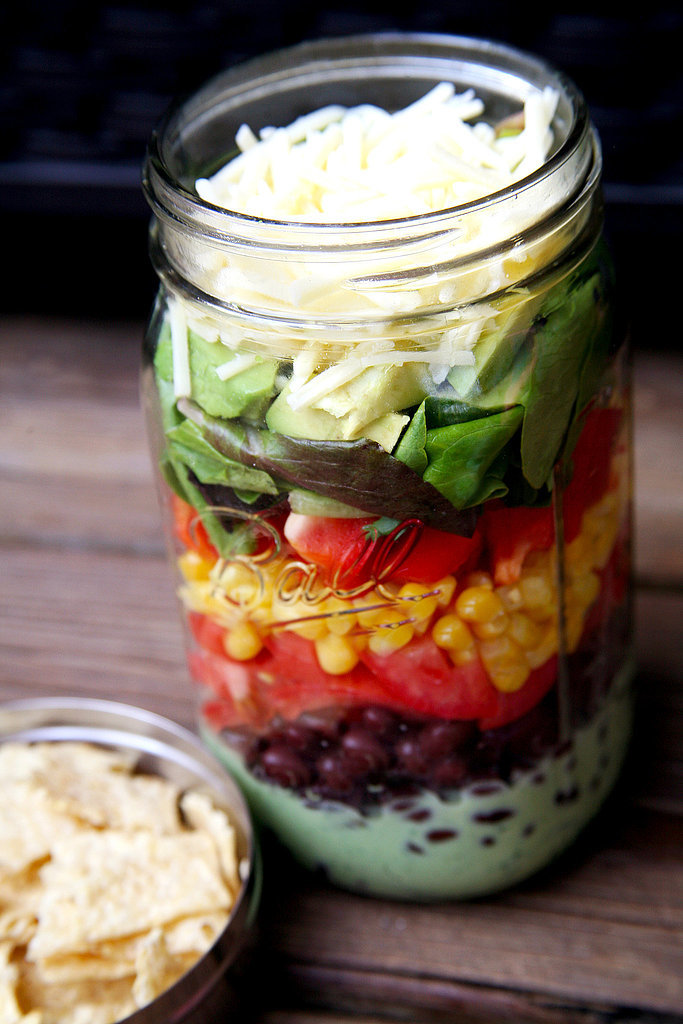 Mexican food is the last thing you'd expect to find in a mason jar, but all the taco fixings can be found inside this layered vegetarian taco salad [14].
Photo by Jenny Sugar
Ombré Mason Jar Salads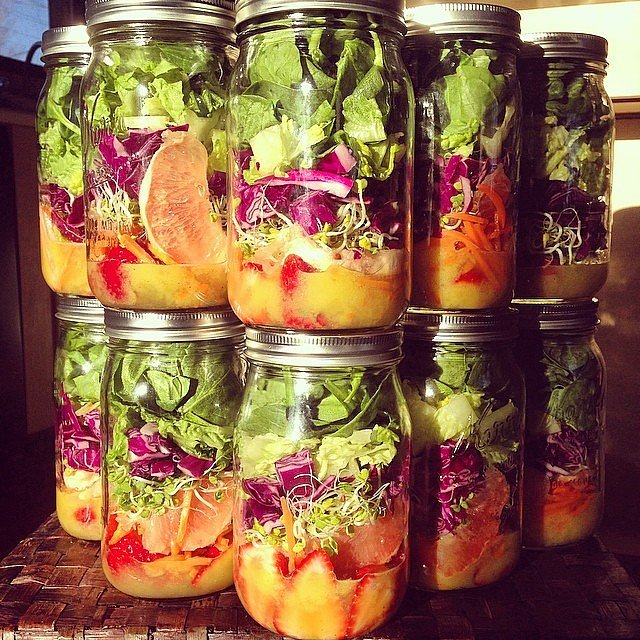 This color trend is taking the world by storm, so why not incorporate it into your meals? These jarred salads [15] are scrumptious and beautiful.
Source: Instagram user producewithamy [16]
S'mores in a Jar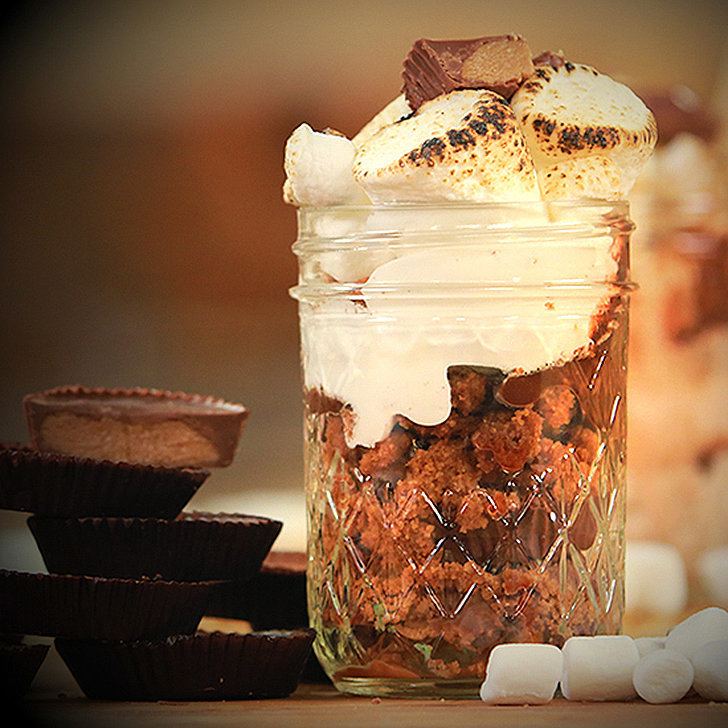 S'mores are a campfire favorite, but there's no denying that the dessert is messy. Avoid sticky fingers with this heavenly recipe for s'mores in a jar [17].
Source: POPSUGAR Studios
Sweet Potato Quinoa Salad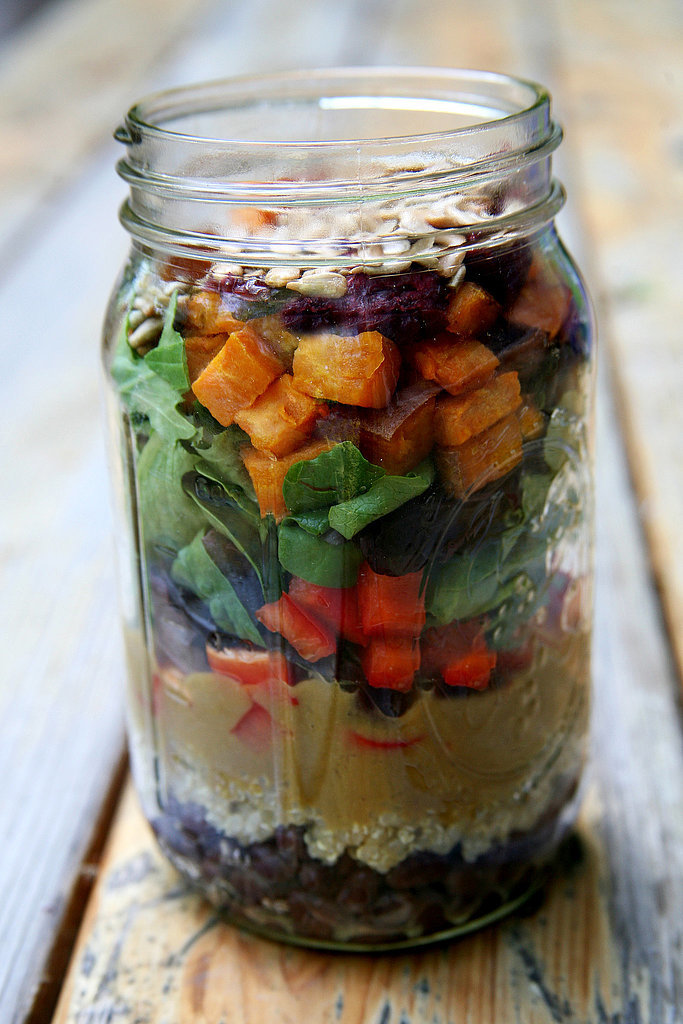 With Autumn fast approaching, incorporate Fall flavors into your diet with this sweet potato salad [18]. The flavors in this dish offer a change-up from your everyday salad.
Photo by Jenny Sugar
Overnight Oats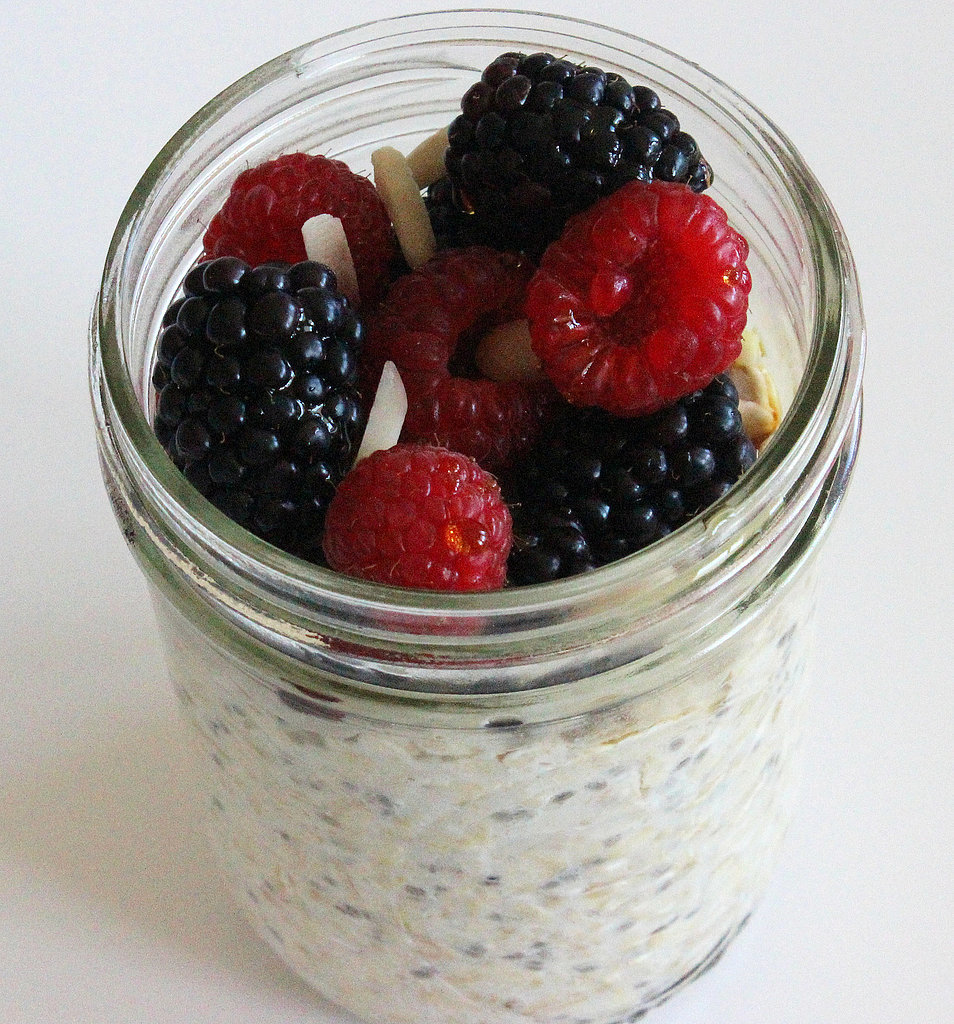 Make breakfast ahead of time (and catch more zzz's) with this overnight oats [19] recipe. While we love chia, feel free to leave it out while preparing this healthy breakfast dish.
Photo by Lizzie Fuhr